Want to be a more conscious consumer, but not sure where to shop? Check out the best sustainable luxury fashion stores online that will allow you to make more ethical purchases no matter where you live
By Diane Small
Sustainable luxury fashion is now firmly established in the industry. We know this because mainstream online stores are starting to pick up the brands we here at Eluxe have been writing about for almost a decade.
There's only one problem, though: when ethical luxury is mixed in with normal brands, how is the consumer to know what's what?
What makes a fashion brand sustainable?
Sustainable luxury fashion brands may do any of the following:
Use less water or hazardous chemicals that can affect your health
Generate less waste by using deadstock fabric or zero waste cutting techniques
Be cruelty-free/vegan
Use biodegradable textiles that don't contribute microfibers of plastic to the oceans.
Be circular by either upcycling items into clothing, and/or by allowing you to return a used garment for upcycling.
And of course, the garments produced by a sustainable luxury brand will be a cut above your run-of-the-mill labels.
Their fabrics will be more opulent
Their cutting techniques will allow the garment to fit your body better
And of course, each item will be made to last.
Sounds good, righ? But the question is: where can you find such clothing?
Why we chose these sustainable luxury fashion stores
Here's our pick of some of the best sustainable luxury fashion stores online from around the globe. We chose these stores for several reasons:
They carry brands we know we can trust
They provide detailed information on why a garment is sustainable
Their clothing is beautiful, luxe and exclusive
The labels they carry are all pretty much the opposite of 'fast fashion'
Ready to shop more sustainably? Let's go! (PS: All of these shops delivery pretty much anywhere, so you can shop from wherever you are in the world!)
The Best Sustainable Luxury Fashion Stores Online
Based: USA, delivers worldwide
Brands: AMUR, Sachin & Babi, Cienne, Misha Nonoo and more!
Vibe: American socialite meets world traveler.  
Ethics: Each product has a detailed write up telling you if it's sustainable, ethical, fair-trade – or all of the above. On the whole the selection is diverse, pretty, and exclusive.
Best for: A curated selection of sustainable, luxurious accessories, jewellery and clothing.
Based: USA, delivers US/Canada
Brands: Ulla Johnson, Osei Duro, Antik Batik, Proud Mary, and more!
Vibe: An entirely ethical Anthropologie.
Ethics: Focused on the worker. Everything is fair trade, ethical, or philanthropic. They even set up special boutiques to help you give back while you shop. For example, they had the relief boutique that helped the Red Cross.
Best for: Accessories! They have a great selection of ethical bags, hats and jewellery and slippers. Perfect for the shopper who has philanthropy on the mind.
Based: USA, delivers worldwide
Brands: BeGood, AV Essentials, Veja, own label
Vibe: Classics for all ages
Ethics: Tees, shorts, jeans, tops and undies made from 100% pure organic cotton and natural dyes. BeGood has partnered with Evidence Action, a non-profit that distributes purifying chlorine at stations across Kenya and Uganda through its Dispensers for Safe Water program. For every sale they make, BeGood will make twelve gallons of water safe to drink in rural Africa. So green, it's practically blue!
Best for: What they call "The French Closet"–that is, basic sustainable staples that last forever.
Based: USA/UK, delivers worldwide
Brands: Duran Latink, Veja, Reformation, Stella McCartney
Vibe: Conscious catwalks
Ethics: Fashionista favourite Browns has partnered with Good On You, an organisation dedicated to being the world's leading source for ethical fashion brand ratings, aligning with their ethics to bring high fashion collections that consider their impact on landfill, carbon emissions, water, as well as chemical use. Brands that use animal products are 'downgraded' – not sure what that means, though.
Best for: Seriously fierce (eco) fashionistas. This is one of the best sustainable fashion stores for those with an eye for high fashion.
Based: Globally
Brands: Maggie Marilyn, Veja, Ninety Percent, Re/Made, Stella McCartney, Mother of Pearl and many more.
Vibe: Uptown girls with a conscience
Ethics: Medium green. The Sustain Edit items from popular online shop includes Locally Made, Craft & Community and Considered Materials, for example; we here at Eluxe don't really consider 'locally made' to be that important when items are shipped around the world, for example. But we do appreciate the Considered Materials element, which favours natural and recycled fabrics.
Best for: This is one of the best sustainable fashion stores for those with deep pockets and a flexible definition of 'eco-friendly'.
Based: UK
Vibe: Upscale urban cool boutique with a slight leaning towards Scandi-chic. For women only.
Brands: Hare + Hart, the Sway, Pamela Love, Svilu, Christopher Raeburn, Bamford and more, as well as eco-beauty, too!
Best for:  Active and yoga wear, as well as buying investment pieces, like jackets and jumpers to last a lifetime
Ethics: Heavily into organic cottons and sustainable materials like silk and organic cotton. A pale shade of green, high on sleek style and slow fashion.
Based: UK
Vibe: Boho chic for urban, worldly girls
Brands: A very healthy and ever-changing variety including Feral Childe, Kowtow, LaLesso and more, plus some unusual ones like Nobody Jeans, Veryan and Anne Gorke.
Best for: Those wanting an upscale wardrobe with a clean conscience.
Ethics: Includes zero waste, organic, ethical, and recycled. Hand-crafted and locally made are a bit of a stretch of the definition of 'eco-friendly' for us, but those products are far outshone by the super-green majority.
Based: Globally
Brands: A Peace Treaty, Daniel Silverstein, Pachacuti, Goodone,  Joanna Cave and more
Vibe: Chic eco-items curated by industry insiders
Ethics: Very green! Ranging from organic to zero waste, everything in this collection has been screened for its eco-credentials by Valetta herself. Bonus: Yoox also has an awesome designer vintage section!
Best for: Feeling like you've been dressed by a professional, ethical stylist.
Based: Australia
Brands: Alongside their in-house brand, Zette Shoes, they also sell Vegetarian Shoes, NAE Shoes and Ahimsa.
Vibe: Laid back, effortless style for trendy types.
Ethics: Vegan Style's focus is to make cruelty-free, stylish fashion mainstream and not just limited to those vegan fashionistas amongst us. Ethical materials such as pinatex, recycled bottles, organic canvas and even vegetable oils are used to make products with environmental sustainability at the forefront of their ethos.
Best for: If you're a shoe fanatic, this is the perfect store to shop at as they have a versatile range, covering everything from flip-flops to sneakers and boots, for both women and men.
Based: USA
Vibe: A little bit hippie – in a good way!
Brands: There's a heap of brands to choose from on elborne. It's a great site if you're new to eco-fashion and looking to learn of new sustainable fashion brands.
Ethics:  You can shop with confidence that every single garment at elborne is ethically made and cruelty-free. If you're particularly conscious of the  impact that fast fashion has on the planet, then this is a fabulous place to shop. Of course, there's also zero leather or fur clothing in any of their clothes.
Best for: Relaxed fashion. There's plenty of brands to choose from and a selection that will cover all of your outfit needs, taking you from  a day at work to a summer beach party.
Based: USA, but ships worldwide
Brands: Only JORD, but they have all of your accessories needs met – from watches to bags!
Ethics:  Whether you're looking for a wallet or a clutch, the accessories are produced from their innovative own brand of vegan leather: Suberhide, which is an innovative fusion of Portuguese cork and woven fabric. 100% sustainable, hypoallergenic and cruelty-free, these are bags you can feel good about owning!
Vibe: High-end sustainability meets ethical adornment
Best for: Wood and coffee-ground based watches, vegan bags
Based: USA; delivers worldwide
Brands: Angela Roi, Daniel Silverstein, Ace & Jig, Beautiful Soul London, A Peace Treaty and many, many more. There's clearly a lot of money backing this brand.
Vibe: Gossip Girl Goes Green
Ethics: Pale green. They include 'Made in America' and 'handcrafted' as being sustainable, though those pieces may well be made of, say, fur or conventionally mined gold. This is a shop that's more about the workers than the clothing. They say on their website:
"Though some people use these words interchangeably with terms like eco fashion, vintage fashion, sustainable fashion and slow fashion, we think ethical fashion encompasses a broader and more rigorous set of criteria. No matter how eco-friendly a product is, or how much a company gives to charity, we believe a brand cannot be considered ethical if it has not made a demonstrable commitment to protecting human rights."
Best for: Stunning fashion for those with deep pockets and a flexible definition of 'eco-friendly'.
Based: Worldwide
Brands: Tekla, Nanushka, Ninety Percent and many more
Ethics: Vegan fashion, organic clothing, brands that give back, and vintage, too
Vibe: Modern, luxurious fashion, jewellery and accessories for uptown girls, guys and kids
Best for: Farfetch is one of the best sustainable luxury fashion stores online for sure. There's so much to love here!  We love their designer vintage section the most, though.
Based: UK
Brands: BeFlamboyant, Dauntless, Borboletta and many more
Ethics: Vegan fashion, beauty and home goods meets luxury
Vibe: Modern, luxurious vegan fashion, beauty and home items for uptown girls, guys and houses
Best for: This is obviously one of the best sustainable luxury fashion stores online for vegans. Their variety of stuff, from candles and blankets to perfumes, vegan clothing and accessories, makes this the perfect one-stop-shop for ethical gift buying.
Based: UK
Brands: NAE Vegan, Svala, JORD and more
Ethics: You can trust all the products in our shop, because we've tried and tested the brands ourselves!
Vibe: Sustainable fashion meets veganism
Best for: Followers of Eluxe Magazine! You will have read all about most of the products in our shop in the magazine, and we're directly in touch with each customer via our newsletter, too.
Which are your favourite sustainable luxury fashion stores online? Let us know in the comments, below!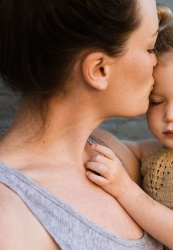 Latest posts by Diane Small
(see all)