Whether your style is casual, traditional or romantic, these are the best Reformation wedding dresses for brides this year
By Diane Small
I love the dresses from this LA based fashion brand for many reasons. Mainly, their cool-girl chic, their leggy styles and their sustainability. But when I heard Reformation was making bridal wear, I seriously wanted to get married again!
Reformation wedding dresses really are unlike any others. They're casually feminine shapes you're guaranteed to want to wear again and again, whether you're a bride, bridesmaid, or just married to fashion.
In keeping with Reformation's eco-ethos, all materials are sourced from deadstock or are otherwise eco friendly, like their new Blue Sign Eco Silk. This is made using what the brand claims to be the safest dyes in the world, and it provides the basis for their new line of slip dresses.
They also use TENCEL, linen and upcycled lace in their dresses. My advice? Why not choose a sustainable fabric like linen that can be dyed to your favourite colour once the honeymoon's over? That way, you can wear you dress – and your beautiful memories – for years to come.
PS: You can also make your day more memorable with wedding party accessories. This will make the event even more meaningful.
The Best Reformation Wedding Dresses For 2023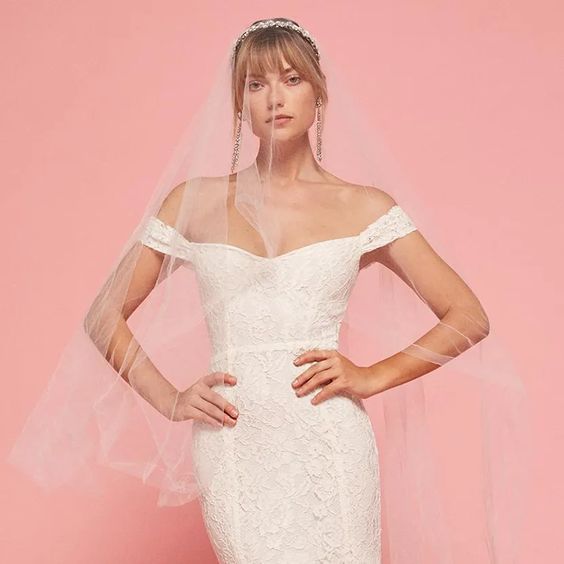 Do you dream of dressing like Maid Marion? Nostalgic for the days of Albion? The Stars is one of the best Reformation wedding dresses for you! It features a fitted bodice; tiered, puffed sleeves; a full skirt and a princess neckline. To make the look even more romantic, a crown of wildflowers would be perfect! I could also see this gown on a barefoot beach wedding bride…
Price: $428
Dye it after the wedding? Oh yes! It's made of natural viscose fibres.
This ivory pillar dress may look demure from the front. I mean, it features a glamorous maxi length, spaghetti straps and a slightly scooped neckline. So far, so ladylike.
But turn around, and you've got a totally open back. Slinky!
Price: $425
Dye it after the wedding? Nope, this is polyester deadstock.
Reformation wedding dresses don't get more romantic than this!
Maxi length? Check. Scooped back? Check. Fitted bodice? Yep. All of these features, plus a full train makes this Lecce dress simply stunning. Its simple cut and crisp, whiteness can serve as the perfect background for a bold floral arrangement or audacious red lip.
And the best part? If you're a guest instead of the bride, you can get this dress in a black and orange floral pattern!
Price: $428
Dye it after the wedding? Sure! It's viscose and rayon, both natural fibres.
Planning a winter wedding? The Malaga is one of the best Reformation wedding dresses for you! It's a maxi dress with a deep V-neckline, ruched short sleeves, and under bust lace inserts that evoke a 1930s vintage vibe.
The fact that it's fully lined and boasts a soft, non-stretch velvet with a medium pile means this is a dress that suits weddings in colder climes.
Price: $448
Dye it after the wedding? I think so. It's 82% rayon, and 18% silk. But that being said, this also comes in breathtaking black and red velvets.
If you've always dreamed about a fancy gown for your sustainable wedding, but don't want to look like you just hopped off a wedding cake, the Delphi dress is for you.
This is such a beautifully elegant gown! It features long sleeves, a maxi length A-line skirt, and a fitted bodice. It shows off the feminine form with its deep V neckline, centre front slit, and twisted front detail.
Price: $698
Dye it after the wedding? Yes! It's 100% silk.
The Balsam is one of those Reformation wedding dresses with a bit of a twist! The maxi length pillar is highlighted with a square neckline and large white bows to tie it up at the shoulder.
There's so much you could do with these! Cut them to suit your style, or even tie a flower or garland that matches your bouquet into them. It's fitted in the waist, with back smocking, allowing for comfort and structure all at once.
Price: $428
Dye it after the wedding? Yep! It's made from trees! (well, viscose).
Popping in to City Hall to say 'I do'? Why not wear the Valencia dress? It's cute, it's youthful, and it doesn't take itself too seriously.
Sure, the hemline is a shorter one. But that conservative neckline and long sleeves mean the sexy vibes of the dress are toned down just enough. That's especially true if you accessorise with a pair of vegan flats or trainers.
Price: $428
Dye it after the wedding? Nope, it's nylon. But the non-traditional matrimonial style makes this another one of those Reformation wedding dresses you can easily restyle and wear later, at different occasions.
The Lorrane is a strapless, maxi length dress made from deadstock fabric. Its straight neckline with back zipper make it a classic, timeless style.
Ideal for slimmer figures, it's fitted throughout giving you a little shape in the areas where you might want it.
Wear it with some delicate diamond earrings and a delicate diamond pendant, or perhaps a single strand of pearls. 
Price: $398
Dye it after the wedding? Nope, sorry. It's upcycled polyester.
For me, this is one of the most fashionable Reformation wedding dresses! The Alani is a sleeveless, maxi dress with a halter neckline that features bold ties at the neck and waist. It also boasts an open back and a fitted waist.
And that side slit? It keeps you from looking like a frumpy bride! A bit too much for you? You can always sew it over to suit your personal level of modesty.
Price: $388
Dye it after the wedding? Yes, it's pure silk.
Bustiers are trending for weddings, and the Haisley reflects this! The Haisley is a matching wedding set with a sleeveless, corset top and maxi skirt. It has boning detail, a back zipper entry, and a full skirt with dramatic side pleats.
Wear it with something old, something new, something borrowed, and something blue.
Price: $478
Dye it after the wedding? No, because it's polyester. But you can certainly use the bustier again, with a pair of jeans!
Which of these Reformation wedding dresses is your favourite? Let us know in the comments, below!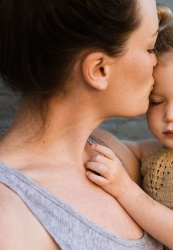 Latest posts by Diane Small
(see all)