These 5 steps to a sustainable wedding will ensure you launch your 'new life' on the right foot!
By Ajay Kichi
More often that not, newlyweds will go on to start a family pretty soon after getting married. Considering that whatever you do today will impact the lives of the next generation the most, it makes sense to launch your new future together with a sustainable wedding. No surprise that many hotels report that green weddings are on the rise with more than 70% of brides choosing to incorporate at least a nod to eco-friendliness for their big day.  
As the popularity of green weddings increases, the number of sustainable options available has multiplied accordingly. More caterers  are offering local and organic food, while more designers are sourcing ethically sound materials. In fact, you could say eco-friendliness  has transformed from a wedding theme to an entirely new way of approaching planning. Here are some great tips on how to make your big day a little more eco-friendly.
5 Steps to a Sustainable Wedding
1. Keep It Small
A good way to cut down on the environmental impact of your ceremony is to limit how many guests you invite. Less people inevitably means less energy is used and less waste is created. Be selective with who you choose to invite. Having people witness the ceremony is essential for most couples but inviting distant relatives you've met only once – or sometimes not even at all – is excessive, expensive and unnecessary.  

The easiest way to keep numbers manageable without offending those who are not invited is to keep your wedding and dinner celebration small and intimate with immediate family and close friends only. Then, at a later date, you can always have a larger cocktail party to celebrate your union, inviting everyone who didn't attend the wedding.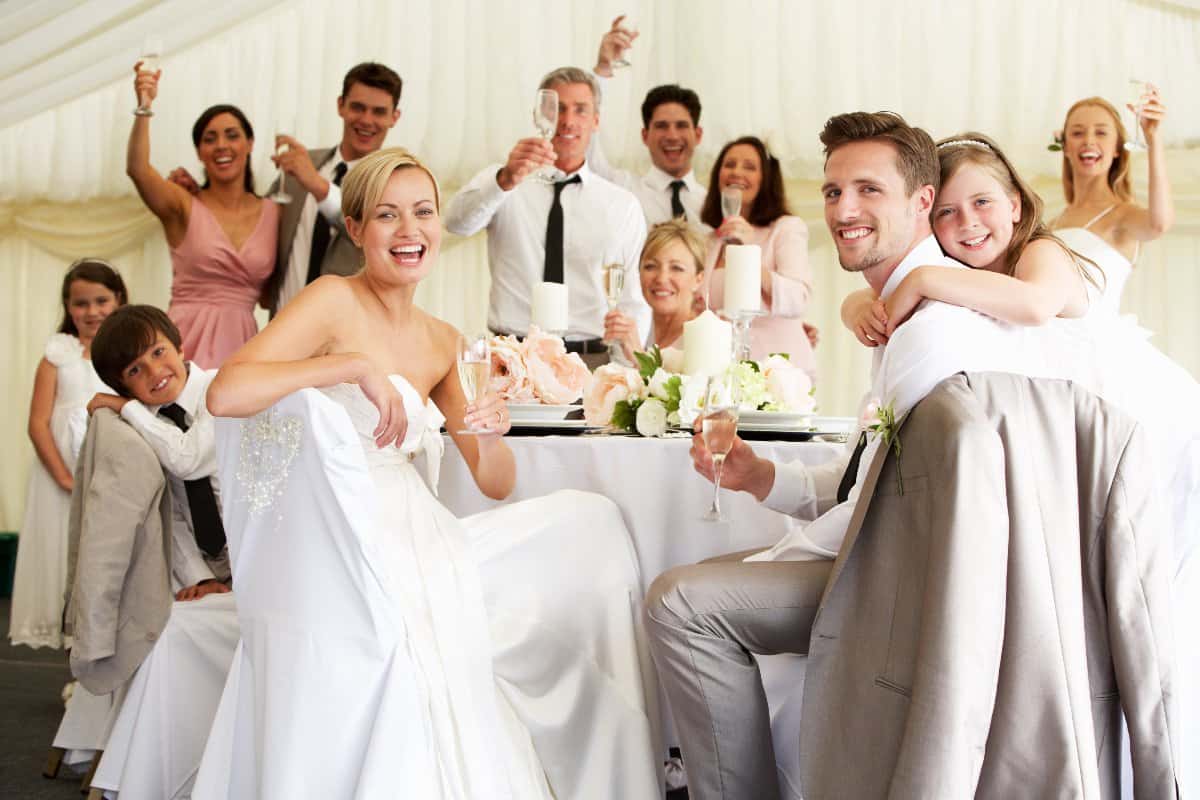 2. Make it Local 
More than 1.5 million people in the UK travel to attend a wedding ceremonies abroad  every year as more couples choose to travel overseas for their nuptials. It may seem glam, but having an exotic, overseas wedding obviously  has a huge environmental impact, due to climate-changing gases that come from airplanes. If you do have your heart set on a romantic destination, maybe choose it for  your honeymoon rather than making your guests fly to a distant  location.

If you want to get married closer to home, hold your ceremony and reception in locations that are nearby and easily accessible.
This is a major point. Now that flying has become cheaper, more people are travelling abroad to have their weddings – but this has huge impact on the environment! Keep it closer to home: there are plenty of beautiful places if you just look.
Organising group travel is a good way of cutting transport emissions on the day. One coach has much less impact than twenty cars and guests can enjoy an alcoholic beverage (or two or three!) instead of worrying about the drive home.
3. Hit the Garden 
Flowers are one of the most important aspects of a wedding. They have the ability to transform an ordinary venue into one filled with colour and personality. However, flowers often hide an unsustainable secret. Many blooms are grown in greenhouses, sprayed with harmful pesticides and transported for many miles.

Try to choose varieties that are in season and as locally sourced as possible. Some venues with gardens such as Sandon Hall in Staffordshire provide their own flower services. During the course of your wedding you can reuse decorations to be eco-friendly and keep costs down. Floral displays and centrepieces used during the ceremony can be reused at the reception.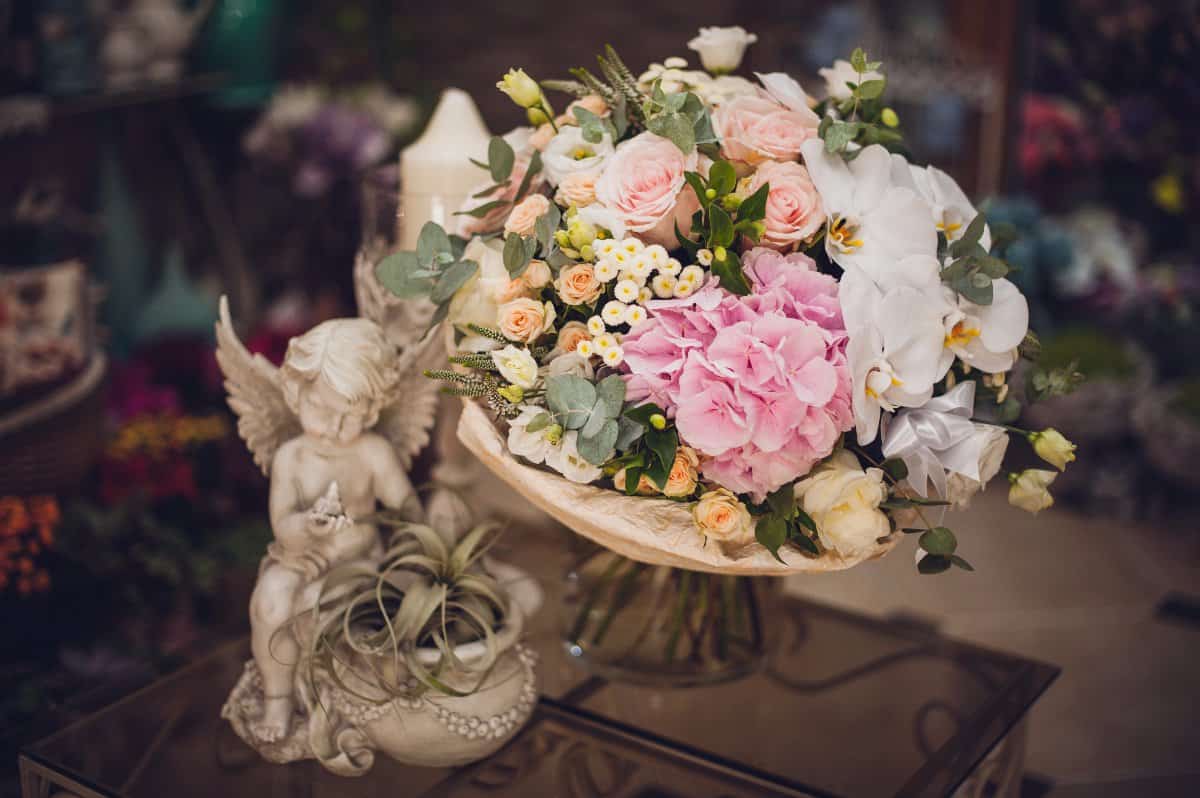 4. Think Carefully About Food
Choosing organic food is usually a good idea as it is grown or cultivated as naturally as possible without the use of pesticides. Organic food is sometimes flown in from thousands of miles away, so a safer bet is to choose locally sourced food. Not only does this help local farmers and businesses, the shorter transportation of goods seriously reduces your carbon footprint.
When it comes to food, sometimes less is more; carefully plan the amount of food served to fit the number of guests attending. Instead of over-the-top shellfish displays, bountiful buffets with mounds of food and too many offerings for the number of guests, why not offer a serviced meal with a selection of two entrees and starters only – one vegan and one non-vegan option?  Some companies, such as this one, catering Sydney, are reporting a significant rise in demand for organic and vegan foods on couples' big days, and are more than prepared to cater to vegan diets.

Vegan-friendly menus are usually the most eco-friendly, but for meat-eaters stick to locally farmed chicken which has a much lower environmental footprint than beef. Avoid imported seafood and food that's out of season as these can have negative environmental implications.

As for drinks, there is no need to import wines or beers from overseas, simply source the very best of the local vineyards and breweries. There is also no need to buy batches of bottled mineral water as filtered local water is just as good. Adding slices of lemon and cucumber to plain water or juice helps to stave off hangovers for those indulging in one too many beverages.
5. Choose Eco Friendly Rings and Clothes 
According to Brides Magazine, the average wedding dress costs £1,378 – and of course, they can go way, way up from there. There are much cheaper and more sustainable ways of attaining a dress than buying one brand new. You could resize or restyle a gown that was worn by a relative or you could buy one from a second hand store. If you are not keen on the idea of a previously worn dress, there are plenty of labels producing eco-friendly clothing, including designers who specialise in sustainable wedding dresses, like Sanyukta Shrestha, below.
Whether you're looking for a casual beach wedding gown or a super elegant bridal gown to wear to church, there's always a sustainable option! And if you're looking for a wedding dress in the US that's cruelty free, why not check out the Luxe and Kind Vegan Bridal Fair every September in LA?
But don't stop with the clothing: you will treasure the jewellery you wear on your wedding day so it is important to be happy about where it came from. The unsustainable mining of precious metals and blood diamond conflict often places jewellery in an ethical minefield. To be entirely happy with the origins of your jewellery, buy from retailers that specialise in creating beautiful and sustainable pieces – you can see plenty of examples here.
Parish image: Lunss