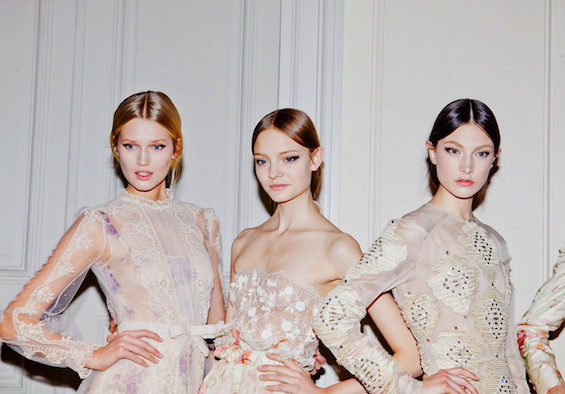 About Eluxe Magazine – We are the world's first ever publication fully dedicated to sustainable luxury.
We're a quarterly published paper magazine and a daily updated digital publication based in London, dedicated to showcasing luxury brands that demonstrate a strong commitment to good ethics and environmental sustainability.
We determine a brand's sustainability based on several factors, including whether it:
Uses organic, biodegradable, recycled or renewable materials
Traces the environmental accountability of the product throughout the supply chain
Follows a strict Corporate Sustainability Policy, with transparent annual reports.
Uses recyclable, recycled or no packaging
Is transparent about its employment and payment policies
Helps empower artisans and preserve artisanal traditions, with fair pay
Creates a product whose consumption can greatly reduce the owner's environmental impact
We take a natural, holistic approach to health and well being, and advocate vegetarian and vegan lifestyles.
Eluxe donates 10% of its annual profits to environmental charities.
Full disclosure: we use affiliate links on many posts on this site. That doesn't mean brands have paid us to do so; we only feature brands we genuinely love.
All About Eluxe Magazine: Meet Our Staff
We've had plenty of freelancers contribute to our magazine, and two awesome, long-term writers (Arwa Lodhi and Sophia Hussain) move on to bigger and better things. But meet our current team, below!
Chere has always loved writing, fashion and languages, and holds degrees in Psychology and Art, and postgraduate degree in Applied Linguistics and Education. Her long career in journalism spans several continents: she's edited and written for prestigious magazines in Toronto, Dubai, Paris, London and Buenos Aires. Learn more about Chere's extensive career on LinkedIn.
Editorial Assistant & Freelance Features Writer: Jody McCutcheon
A Ryerson journalism graduate, Jody is a natural born writer, music lover and architecture fan. He has written for a variety of publications, including the music mag Chart Attack, and is the author of several short fictional stories. He also runs an editing service called Final Pass. Learn more about Jody here.
After graduating in Journalism from the University of Greenwich, Lora worked for Sugar and Healing Lifestyles magazines in London before being hired to write about food for Eluxe. She's recently become a new mom to baby Lulla, and is writing a blog about the experience of being a new mom. See more about Lora here.
Based in Italy, our Features Writer Chiara is also a film critic and an award-winning artist, with a special interest in eco-art. She has spoken on television, radio and podcasts about everything from vegan fashion to Italian film. You can see her work and learn more about her here.
Gorgeous Noa is the popular blogger behind the vegan website Style with a Smile. Residing in Israel, this vegan fashion influencer writes about all things fashionable, beautiful and animal-friendly.
A University of Texas journalism graduate and serious chocolate enthusiast, Diane was a sub-editor at the Houston Chronicle before falling pregnant. Today, she is the proud mom of two kids under the age of three, and freelances for Eluxe in between nappy changes and feedings.
Junior Features Writer: Katy Caric
Katy has written for various publications, including theExpat Singapore and Mynah. She is also the eco-styling talent behind the ethical fashion website Sustainable Outfits. Follow her on Instagram here.
Web Upkeep and Design: Pam Boyoc
Graphic Design:  Vernalyn Smeurong
SEO and Web Help: Alex Daniel
Work With Us!
If you'd like to know more about Eluxe Magazine, to place a banner ad or sponsored post on our site, or see your brand featured in Eluxe in paper or online, we have rates to suit all budgets. Please contact info@eluxemagazine.com for more information.
Click here to see our Privacy Policy