What's in the stars for you this month? Renowned Astrologer, Claudia Vannini reads your Eluxe horoscopes.
If you love Claudia's readings as much as we do, why not get your personal birth chart done? See below for details. Love numerology, too? Check your numeroscope here.
Finally! A more positive month for the whole planet.
Despite the strict quarantines due to Covid, humanity is progressing. Mercury enters Leo on August 5th. Everyone's perception is broadened. This helps with decision making. We were able to find intelligent solutions to the most complex problems.
On August 7th, Venus goes to Cancer. We want to be with the family. We want the protection of our social groups. More people will get married and make commitments. On August 9th, there is good news for our health. Research advances.
However, we must be careful with the 13th of August. Certain countries want to have a war. Diplomacy must be the greatest weapon among presidents. We were already warned, at the beginning of Covid, that a war would be our biggest challenge. We must remain hyper alert to this issue.
Another complicated day is the 15th of August. If you can, avoid making decisions. There are clashes and splits all around. Heads could roll. Uranus goes into a retrograde motion. Until January 13th, 2021 we will be working on rebuilding something important. During this period, we have the opportunity to reform an economic system. Something has to be changed to modernise the financial banking system that dominates the planet. We can revisit the past and bring an innovative solution.
It is also a phase of technological revolution. Until January 2021, there will be much news in the world of electronics – and it won't be good. There will be highly sophisticated tracking apps, and more people will be monitored by microchips. This has the potential to change humanity as we know it. Will it be good or bad? That's for you to decide. But I know my position.
Shall we organize our Lunar calendar?
Full Moon in Aquarius – August 3rd – harvesting and profiting phase
Waning Moon in Taurus – August 11th –  phase of evaluation of the last 30 days
New Moon in Leo – August 18th – phase for planting and project launches
Waxing Moon in Sagittarius – August 25th – resistance phase. There are no guarantees this week. Projects may succeed – or not.
Before we get into the horoscopes… check out my foresight published on March, 2017
Directly from the #WORMHOLE by Claudia Vannini -March, 8th,2017 A new virus appears and frightens all Continents. It is new, it is lethal and can be a mutation of H5N1, with transmission between humans. We have seen this in the past, the difference is the high lethality, reaching 48 hs post initial symptom. There is no vaccine and creates impediments in international travel and chaos at airports with body temperature control and use of masks for protection. For the wormhole, the region where it all begins is China, Korea, Japan, or the Philippines. It affects a major international sports event such as the upcoming Olympics. 
Have a wonderful month, all!
Claudia Vannini
Eluxe Horoscopes for August 2020
PISCES Feb 19-March 2
A busy month. You work hard and try to have some fun. There is the chance of a new job arising. Keep communication open with all sectors. Count on better luck in your finances after the 22nd. The Planets on the Earth Element open up opportunities for extra work. Keep an eye on the last week of the month. You can earn more this week than you did during the whole month. Health is excellent until the 21st. After the 22nd, rest and improve your diet. Much love after the 23rd. A new year for dating and marriage begins this month for you. Good Days 5,6,15,16,23,24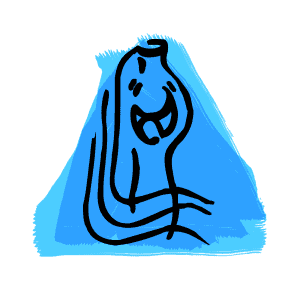 AQUARIUS Jan 20-Feb 18
You will need to double your patience to live through the month of August. Work goes through a certain paralysis. Nothing serious, but there is not much progress. Knowing this, avoid proposing changes in your company. Do not criticize colleagues or try to expose your revolutionary ideas. The Trine on Earth does not accept your inventive capacities right now. Know how to deal with this planetary blockade. Health improves a lot after the 22nd. Until then, rest and respect your natural pace. Love goes well if you don't demand commitment. New relationships are more fun. Flexibility is the theme for couples. Good Days 3,4,13,14,21,22,30,31
CAPRICORN Dec 22-Jan 1
This is your detox moment. It's time to clean cabinets, drawers and donate everything you don't use. Clean out not only the house, but also the heart. It is not a month of growth. It is a month of renewal. Reevaluate your relationships and concepts. Do not change anything at work. Manage that sector, while you transform yourself completely. Health improves greatly after the 22nd. Couples go through a stable month and singles are lucky in dating. This dating brings new friendships and expands your knowledge about the world. Good Days 1,2,10,11,19,20,28,29
SAGITTARIUS Nov 22-Dec 21
At last! August brings professional stability. Finance is balanced. There is not a big expansion in this sector, but you feel safer. You have a greater potential than is being asked of you, but the moment right now is a exercise in patience. The time will come to show your competence. Until then, study and specialize. Excellent health until the 22nd. After that, respect your body. Take a rest. Love goes through a good time. Singles find love in other regions, far from home. If you travel, you will have more opportunities for the heart. Good Days 8,9,17,18,25,26,27
SCORPIO Oct 23-Nov 2
As usual, the Planets on Earth collaborate with your finances. No not hesitate to take advantage of opportunities in speculation and make your money grow. Professional life remains firm. Take advantage of this month to study languages. If you work with other countries, invest in networking with foreigners. There are good opportunities elsewhere – look for them abroad. Health improves a lot after the 22nd, when you feel great! Singles are lucky in love. Married couples will suffer from a partner's mood swings. In times of pandemic and quarantine, try to show more patience and flexibility in the relationship.
Good Days 5,6,15,16,23,24
LIBRA Sept 23-Oct 22
You really stand out at work. You receive lots of praise and manage to feel safe among your colleagues. It is a very good time to mark your presence in the professional realm. That being said, finances seem stagnant. It's Pluto's fault. Rearrange your budget. Health is weakened. Respect your limits, rest, and meditate. Increase your immunity with moments of relaxation. Love goes through a balanced phase. Singles are not in the mood to start dating.
Good Days 3,4,13,14,21,22,30,31
VIRGO Aug 23-Sept 22
You feel a certain financial stagnation in August. Knowing this, act with strength and courage. Recalculate your finances, improve your household budget, and make the necessary cuts. This isn't the time to change jobs. Just try to manage the situation. Despite this paralysis, your networking is strengthened. Throw all your chips in the hands of friends and co-workers. Health is excellent all month. Love becomes more creative. Singles will find a date when they're in a more fun mood. Married couples invent new activities for two. Good Days 1,2,10,11,19,20,28,29
LEO July 23-August
Yet another very lucky month for finances. The Earth element planets help you. It's a positive moment, celebrate it! You have opportunities in a new job. If you are already employed, you have a solid foundation to be successful. This month is special for your financial life. Dive into your budget, analyze, invest, and speculate. This is how you get wealthy. Excellent health all month. Love gets a planetary boost between 3rd and 15th. It's the right time to start dating. After the 16th, there is romance with tranquility.
Good Days 8,9, 17,18,25,26,27
CANCER June 21-July 22
Money comes easier this month, but count on extra work or extended hours. This brings in surprising returns. You have to promote yourself. Imagine yourself as a company or brand. Things only happen if you show your skills and promote yourself well. After the 22nd, expect high profits in financial speculation. Health requires special care. Rest and improve your diet. Do not count on the Planets when it comes to love. Couples can break up or renew the relationship in a new format. It is a tense and unpredictable period for the heart.
Good Days 5,6,15,16,23,24
GEMINI May 21-June 20
Expect to have some financial luck after the 7th. If you speculate, the month promises some good results. Your career has strength until the 21st – this is a magical day for finances. Stay tuned! After the 22nd, all energy is concentrated in the home and family. It is time to assist relatives or make a renovation of the property. It is also a good time to change cities. Love gains an astral boost after the 20th. Singles can find someone interesting. Health is strengthened.
Good Days 3,4,13,14,21,22,30,31
TAURUS April 20-May 2
After a long period of flow, your professional life is paralyzed. This is due to Uranus being in ra etrograde motion. Don't decide anything about your career or try to change jobs. If you are looking for a new opportunity in the job market, the best period is from 1 to 14 of August. After that, consider the planetary slowness as being the cause, and don't get angry. Your success depends on intensive communication skills. Strengthen your networks and appear more prominently to the world. Love goes through difficult times. You and your partner will clash with opposite thoughts and beliefs. Health improves a lot after the 22nd. Good Days 1,2,10,11,19,20,28,29
ARIES March 21-April 19
A very happy month for your finances! You get good work through a Home Office. If you are looking for a new job, now is the time to send out the feelers. Everything gets easier after the 22nd. Your family cooperates more with your personal and professional life, and your health goes through a great moment. Even your love life is in a positive phase. It's the ideal month to rest for a bit. If you wish to and can travel, do it. Only good things could happen. After the 22nd there's some big news. Be ready!
Good days:  8,9,17,18,25,26,27
For a personal or daily reading, astrological chart or 'karmic' reading of your personality, contact: pegadaastrologica@gmail.com
Latest posts by Chere Di Boscio
(see all)
This site uses affiliate links with brands we trust, and if you make a purchase using a link, we may receive a commission.
Did you enjoy this post? Want to show your gratitude? Please support us on Patreon!