What's in the stars for you this month? Renowned Astrologer, Claudia Vannini reads your Eluxe horoscopes.
If you love Claudia's readings as much as we do, why not get your personal birth chart done? See below for details. Love numerology, too? Check your numeroscope here.
Are you ready?
June features two eclipses this month.
On June 5th, we will have a Lunar Eclipse in Sagittarius. On the 21st of June, the Solar Eclipse is in Cancer.
Remember: Eclipses are opportunities! You can review your past during the Lunar Eclipse. You can project your plans for the next semester during the Solar Eclipse. Watch out: Mercury retrogrades on June 18th. It continues that way until July 12th. During this period, cars and electronics can suffer crashes. Protect your electronic files with backups, and be careful when driving. Remember to backup the files on your smartphone. Avoid any elective surgeries. Be sure to confirm all information twice. Don't send sensitive messages if you can avoid it. Communicate very clearly and in detail to avoid conflicts and misunderstandings. As many Planets remain in retrograde in June, expect delays in plans and of payments.
Want some good news? Write this down in your calendar: October 22nd, 2020. This is the when humanity has more control over the virus and things return more back to the 'old' normal!
Let's take a look at our Lunar Calendar:
FULL MOON in Sagittarius – June 05th
WANING MOON in Pisces – June 13th
NEW MOON in Cancer – June 21st
WAXING MOON in Libra – June 28th
Before we move on to your monthly horoscope, I would like to share something I published in March 2017
Directly from the #WORMHOLE by Claudia Vannini -March, 8th,2017 A new virus will appear and frighten all Continents. It is new, it is lethal and could be a mutation of H5N1, with transmission between humans. We have seen this in the past, the difference is the higher lethality, reaching 48 hs post initial symptom. There is no vaccine for this, and it creates impediments in international travel and chaos at airports with body temperature control and the use of masks for protection. For the wormhole, the region where it all begins in China, Korea, Japan, Philippines. It will affect major international sporting events such as the 2018 Winter Olympics in Pyeongchang. 
Wishing you all a great month!
Claudia Vannini
Eluxe Horoscopes for June 2020
PISCES Feb 19-March 2
The Lunar Eclipse impacts your 10th House. This means that your work is changing and you will have to adapt to these changes. It is time to examine carefully the last semester and transform what was not working for you. The Solar Eclipse involves creativity and children for you. You may bring a new life to the Earth in the next semester, or you may revive your relationships with children. It is also an excellent time to reinvent yourself. Use all creative potential to create new paths. Health remains stable. Love goes through reinvention. Drive carefully and protect your electronic files. Good days are: 3,4,11,12,13,21,22,28,29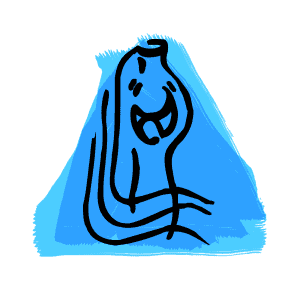 AQUARIUS Jan 20-Feb 18
The Lunar Eclipse affects your 11th House, which means you will look at friends and institutions through new eyes. It's now time to rethink which relationships should remain in your life, and which have already died. The Solar Eclipse moves your 6th House. This brings a new look at your vocation, and habits in your daily life. You will experience changes in the work environment and will have to adapt your work, living habits and relationships in the next six months. This means it's also the ideal time to instigate a better diet or exercise routine. As with most signs, Mercury affects your electronics and car engines. Drive with extreme care. Health remains stable and love too.
Good days: 1,9,10,19,20
CAPRICORN Dec 22-Jan 1
The Lunar Eclipse impacts your 12th House, which means you spend some time looking into your past and rearranging your beliefs. In this spiritual cleaning, you may embrace new outlooks on life, or even a new faith. The Solar Eclipse has greater power over you this year, as it's in your 7th House. This could mean that your marriage or core relationship needs to be reinvented and reviewed in order for it to continue to serve your needs. However, there are great opportunities now to sign a new contract between non-romantic partners. You need to rest this month, as eclipses affect your health. As you can imagine, given the relationship predictions above, love does not go through easy times.
Good days: 7,8,16,17,18,26,27
SAGITTARIUS Nov 22-Dec 21
The Lunar Eclipse occurs in your sign. This means it is time to look at your  SELF and make the changes you have been delaying. For example? Change your hair, clothes, or create new ambitions for your life. Mars and Venus impact the children in your life. Watch out for them! The elderly in your family will reformulate their budgets. Help them with this task. The Solar Eclipse shakes your 8th House, and your personal power is questioned, but this just gives you yet another opportunity to establish clear limits for the next six months. It is vital to establish boundaries – don't let people walk all over you. Good health and stable love.
Good days: 3,4,11,12,21,22,26,27
SCORPIO Oct 23-Nov 2
The Lunar Eclipse moves your 2nd House. This means it is time to review your finances and organize your budget for the rest of the year. You may leave a current job to embrace something more profitable. Solar Eclipse impacts your 9th House., so you may like to study new topics and establish stronger links with other countries. In fact, an important trip can happen in the next six months that may bring the possibility of moving from where you currently live. This month, your faith can be strengthened. You feel a bit frustrated about the delays in your plans. Stable health and love.
Good days: 3,4,11,12,13,21,22,28,29
LIBRA Sept 23-Oct 22
The Lunar Eclipse impacts your 3rd House, so you review your communication and your studies. You could change schools or courses. Now it is time to create a new way of expressing yourself to be better understood. The Solar Eclipse shakes up your 10th house. This means your work environment is undergoing major changes – you should help your bosses organize a new and better routine. Your co-workers may leave for new journeys, while you remain. Double your attention with electronics and drive carefully, as Mercury's retrograde is likely to affect you. Your health calls for rest and detoxificaiton. Stable love.
Good days: 1,9,10,19,20
VIRGO Aug 23-Sept 22
The Lunar Eclipse moves your 4th House. You review themes related to the family and can raise an issue within that realm about something that has been bothering you for a long time. Relatives may ask for your help in different areas. Be ready, and say yes! The Solar Eclipse shakes your 11th house. This means that new social groups and institutions will open their doors to you. It is a new cycle for friendships and working together in groups will go smoothly. That being said, it's an excellent time to leave a group that has faded in importance to you, and instead, you should dive into more challenging social circles. Health needs attention. Rest a lot and detoxify. Stable love.
Good days: 7,8,16,17,18,26,27
LEO July 23-August
LEO The Lunar Eclipse moves your 5th House and your creativity is stifled. Plus, the children in your life need extra attention. Dating, working and having fun all seem a big more difficult. The Solar Eclipse shakes your 12th House. It is a test of faith. You rethink your beliefs and embrace the truths that really touch your heart. Until the 18th, your financial life goes well. After that, you will need to rearrange your budget. There is a change in the way you present yourself to the world after the 21st. A new look is welcome. Unstable love and balanced health. Good days: 5,6,14,15,24,30
CANCER June 21-July 22
You feel the two Eclipses of June very strongly . Rest as much as possible and detoxify! The Lunar Eclipse moves your 6th House, which means you feel like reviewing your diet, habits, and even your vocation. It is an opportunity to cut out your current addictions and establish a new and healthier routine. The Solar Eclipse happens in your 1st House. It is a new SELF that will be born over the next 6 months. There will be naturally occurring changes in your behaviour and this will be reflected in your appearance. Rearrange your budget to accommodate some delays in your plans. Stable love.
Good days: 3,4,11,12,13, 21,22,28,29
GEMINI May 21-June 20
GEMINI The Lunar Eclipse impacts your 7th House. Partnerships, partners, and marriage undergo some revisions. You can establish a new contract within the next six months that will shake up your money and assets, as the Solar Eclipse moves your 2nd House. In fact, it's time to create new ways of making money. For example? You can change jobs or even careers. You can close a current business to dedicate yourself to something more profitable. Health remains stable. Love feels the magnetism of the Lunar Eclipse. Expect delays in plans this month. Good days: 1,9,10,19,20
TAURUS April 20-May 2
The Lunar Eclipse affects your 8th House. You rethink your personal power and how you project yourself in your everyday life. It is a good opportunity to make changes to your look, wardrobe, or establish clear boundaries with others. Venus and Mars move your financial life and you have to review the family budget. The Solar Eclipse moves your 3rd House, so you analyze your methods and ways of communication and create new and better ways to be more clearly understood. Communicating well is a theme for you over the next 6 months. Good health and stable love.
Good days: 7,8,16,17,18,26,27
ARIES March 21-April 19
You feel the Lunar Eclipse in your 9th House. You want to study something new, but you feel a certain difficulty in doing so. The Eclipse casts its shadows on travel and contact with foreigners. Mars and Venus are affected by this Eclipse, so there is no clarity in your intimate relationships and business. The Solar Eclipse moves your 4th House. It's a dynamic event! The family requests your presence and the Home asks for maintenance. Cultivate patience and meditate to cope well with all of these demands, as well as the retrograde Mercury, which will affect you. Love goes through tests and health is well.
Good days: 5,6,14,15,24,30
For a personal or daily reading, astrological chart or 'karmic' reading of your personality, contact: pegadaastrologica@gmail.com
Latest posts by Chere Di Boscio
(see all)
This site uses affiliate links with brands we trust, and if you make a purchase using a link, we may receive a commission.
Did you enjoy this post? Want to show your gratitude? Please support us on Patreon!