What's in the stars for you this month? Renowned Astrologer, Claudia Vannini reads your Eluxe horoscopes.
If you love Eluxe horoscopes as much as we do, why not get your personal birth chart done? 
Love numerology, too? Check your numeroscope here.
Check your overall horoscope for 2022 here.
Eluxe Horoscopes: August 2022 Overview
The August sky requests wisdom from the entire Planet. Uranus and Saturn allow huge shifts to be made in the global economy. The US dollar suffers a lot. The consequence is the feeling of financial stagnation – or worse.
But when someone loses, there is always someone winning. Asia will recover well. Europe remains in the same energy. The Arab world is growing. That's how the money will stay for a while.
In the political sphere, we are experiencing the turmoil of Uranus pressing the Nodes, resulting in profound changes in how we are governed. This happens in many places at the same time.
The Full Moon on the 11th invigorates everyone's energy. We receive good news from the realm of science.
The end of the month promises tensions.
The New Moon on the 27th carries a great deal of weight. Knowing this, leave your important activities for the middle of the month. You will be more successful if you do.
All humans are being told to be worried about health issues, but the biggest concern should be that which comes in the first quarter of 2023.
We will have to be quick and efficient to combat this concern!
Meanwhile, be happy with your life on Earth!
Let's organize the Lunar Calendar
2nd – Emerging Moon in Libra – propitious to take strength
5th – Waxing Moon in Scorpio – no guarantees, persist!
8th – Gibbous Moon in Capricorn – time to persevere in a theme
11th – FULL MOON in Aquarius – you reach peaks, have maximum energy
16th – Disseminating Moon in Taurus – conducive to breaking patterns
19th – Waning Moon in Gemini – gathering, auditing, finalizations
24th – Balsamic Moon in Leo – conducive to healing, forgiveness and breakups
27th – NEW MOON in Virgo – conducive to launching business and ideas
Read your Sun Sign and Rising Sign, too. Have a good month, everyone!
Claudia Vannini
PS: Directly from the WORMHOLE by Claudia Vannini – March, 8th, 2017
A new virus appears in the near future and frightens all continents. It is new, it is lethal and can be a mutation of H5N1, with transmission between humans. There is no vaccine and creates impediments in international travel and chaos at airports with body temperature control and use of masks for protection.
The region where it all begins is China, Korea, Japan, Philippines. It affects a major international sports event such as the 2018 Winter Olympics in Pyeongchan. There is no relation with the Japanese Virus influenza. 
Read the Monkeypox foresight published by the Telegram group, on June, 2020
I asked today not to see any diseases. I want to see good things. I was here deep in emails and I saw those huge prickly pimples on some skin like it was smallpox. I won't post this openly, people can't deal with it right now. 06/25/2020
Eluxe Horoscopes For June 2022
PISCES Feb 19-March 2
You experience two distinct moments this month. Until the 20th, your strength is in the home. You can work from your home and earn money with peace of mind. Home renovations are also welcome. After the 20th, you turn more towards the outside world. You might go out in search of new relationships to expand and enrich your life. Unstable health all month, and love gets no attention from you. It's a bit of an introspective, introverted month.
GOOD DAYS: 1,7,8,15,16,18,19,25,29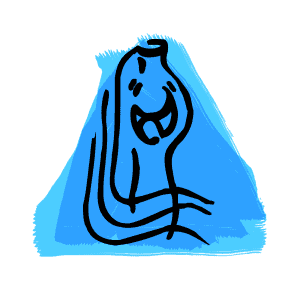 AQUARIUS Jan 20-Feb 18
You'll break a sweat in your efforts to make money. But the good news is, the month brings opportunities for that. The bad news? Everything will require more work to achieve, and you might feel exhausted. When you find you have no more resources to continue the fight, then the results will come. Knowing this, maintain your perseverance. Insist on good communications. Until the 22nd, health weakens. Seek holistic treatments. Your love life is under renovation.
Good Days: 1,4,5,7,10,13,14,15,18,25,28
CAPRICORN Dec 22-Jan 1
Though it usually comes easily to you , you will need a lot of effort to accumulate money this month. You will only start to see results after the 22nd. Until then, relatives request your presence. Give it to them. This could even ultimately impact your bank account. You are weak this month, with unstable health. However, you have a high libido and a balanced love life. Focus more on people, not things and money.
Good Days: 1,2,3,4,5,15,25,26,28,29,30
SAGITTARIUS Nov 22-Dec 21
As with many signs in August, your finances are slowing down this month, at least until the 22nd. After that, more money comes. Even with these delays, the month promises a lot of work. Though it won't bring more money, at least you can travel for your job and/or meet new people. Put your talents to good use them to guide teams towards better relationships. Don't get carried away, though! Pay attention to your romantic feelings for people at work. Love is on the rise – and might even affect your professional realm. If not directed by you, directed to you! Stable health all month.
Good Days: 1,3,9,12,17,18,25,27,28,29
SCORPIO Oct 23-Nov 2
You're lucky this August, Scorpio! The month promises good financial opportunities. You work hard and reap the benefits. New work or employees come on the scene. If you've been fighting for a promotion, the right time is after the 12th. For you this month, you're strongly interested in improving the work realm, sure. But you'd also love to take a holiday to focus on family or friends. That might have to wait, though. Health remains unstable and calls for rest. Love remains stable, if a bit lukewarm.
Good Days: 4,5,7,8,13,15,16,23,25,26
LIBRA Sept 23-Oct 22
There are two phases in your month this August, Libra. Until the 12th, your romantic life is the main theme. You crave affection from people who live far away or who have passed on. The focus is distance. The second focus is money, but only after the 12th. Your money sector has been slow, so save what you have. Health is stable, but this craving for love sucks up all your energy. Watch out!
Good Days: 4,5,7,8,10,15,16,22,23,25,28
VIRGO Aug 23-Sept 22
Your financial life improves a lot until the 12th. Everything happens through your supernatural efforts. After the 12th money, comes to you mainly by intuition. If you connect less with the Earth and more with the Universe, you will understand how this "miracle" happens. This is a great month to meditate more and listen to your inner voice. It will guide you towards what your soul's mission is here on Earth. Health is still great. But love weakens until your birthday. Be aware, and treat those who count in your life with more respect. Listen more!
Good Days: 3,5,9,15,17,18,20,21,26,29
LEO July 23-August
Lucky you! Your birthday month is a happy month for Leos. Not only is there a chance for more financial growth (you work hard and see the results after the 22nd). But you're lucky in speculation, especially after the 3rd. But that's not all! You attract others' attention with your physical appearance – enjoy the attraction! Your energy improves a lot this month, and your physical health takes a big leap forward. Love also improves after the 22nd. In short, it's a good month!
Good Days: 1,4,5,7,15,17,18,25,26,28,29
CANCER June 21-July 22
You might be feeling frustrated financially. Like you'll never have the abundance you crave. But never fear! Your finances improve after the 12th. August expands your professional life and brings new opportunities. Stay tuned for tips – especially those given by friends. Your family life requires your attention, particularly  if you have kids. Increase the promotion of your talents or products in the last week of the month. Health remains strong all month. Love is lukewarm, but improves after the 22nd.
Good Days: 1,5,7,8,9,10,15,16,18,19,29
GEMINI May 21-June 20
Try to invest your talents to make them more productive for you. Stop overspending and try to save money. After the 12th, financial gains are smaller and you'll need those savings. The month puts you in touch with your home itself and those within it. The house or family needs your attention. Don't let things slip in that realm, and don't forget your greatest gift: assertive communication. That will help your home situation improve. Love and health are still very strong all month.
Good Days: 2,3,5,7,8,12,13,14,23,25,30
TAURUS April 20-May 2
Don't expect major career advancements in August. Your efforts can bring results, but the necessary physical and mental force you'll need to get them is gigantic. Put work aside for now. Instead, your domestic realm is calling you. You best build up your energy when you are secluded in your nest. There is an ancestral cure there. Themes of the past are revisited and analyzed. This is excellent for your physical and mental health, which improve a lot during the month. Love is in a stable phase.
Good Days: 1,7,9,10,11,12,17,18,21,27,28
ARIES March 21-April 19
You feel a bit unstable this month. You go through moments of  explosions of good – and bad – humor. Watch your moods carefully, and be aware of how they affect others! And yourself: August calls for caution when driving and emotional control. On the other hand, this is a prosperous month full of good job opportunities. In fact, this is a good time to change jobs or vocations. The New Moon, on the 27th, opens some surprising doors.
Your libido is very high and your health is very strong all month.
Good Days: 3,4,5,9,10,12,17,18,25,26,30
For more Eluxe horoscopes, a personal or daily reading, astrological chart or 'karmic' reading of your personality, contact: [email protected] Follow Claudia on Instagram here.
Latest posts by Chere Di Boscio
(see all)