What's in the stars for you this month? Renowned Astrologer, Claudia Vannini reads your Eluxe horoscopes.
If you love Claudia's Eluxe horoscopes as much as we do, why not get your personal birth chart done? See below for details.
Love numerology, too? Check your numeroscope here.
Check your overall horoscope for 2021 here.
Eluxe Horoscopes: September Overview
Wait a minute! Did someone hit Pause on the Solar System? It will certainly seem so this month. September is challenging. It's slow. It all starts with retrograde Mars, Pluto, Saturn, Jupiter, Neptune, Kiron and Uranus. Mercury also retrogrades on the 27th. This additional lethargy calls for greater effort on our part. If you want results, you have to use your emotional intelligence. It's no use trying to force your way through things.
Thankfully, Venus helps a lot to keep relationships active, as it moves to Scorpio on the 10th. Communications in relationships are clearing, and things become lighter. Mars goes to Libra on the 10th. This brings a welcome time of calm in the world until Mercury retrogrades on the 27th. After the 27th, it's time to confirm reservations, read all correspondence and contracts carefully, and improve communications. If you lead a team, redouble your patience and clarify whatever you may have explained several times. Back up your computer and smartphone. Prepare for breakdowns in electric motors, cars and equipment in the house. Hackers love this period to break into the information systems of governments or large companies. Be careful with online fraud Anyone who works with technology should be prepared to work overtime and night shifts.
Don't blame yourself for this month's misunderstandings. Release yourself into the Solar System and follow the flow.
Let's organize the LUNAR CALENDAR
03rd – Balsamic Moon in Leo – conducive to healing and forgiveness
06th – NEW MOON in Virgo – beginning of the New Cycle
10th – Emerging Moon in Scorpio – conducive to gathering strength
13th – Waxing Moon in Sagittarius – no guarantees
17th – Gibbous Moon in Aquarius – conducive to persevering in a theme
20th – FULL MOON in Pisces – APEX
25th – Disseminating Moon in Gemini – suitable for breaking patterns
28th – Waning Moon in Cancer – time for collection and auditing
Have a great month, everyone!
Claudia Vannini
Eluxe Horoscopes For September 2021
PISCES Feb 19-March 2
You feel some delays caused by Mercury, but still have loads of movement and benefits this month. Business is going well, until the 27th, of course. That's due to the Mercury retrograde. You feel empowered and able to take on big challenges all month, before that date. There is a chance to join working partners who are very prosperous. Keep an eye on strengthened networking. Their luck could rub off on you! Work hard between the 22nd and the 26th, as those 5 days can save your finances. Health is ok, but gets strengthened after the 15th. Love in an excellent moment. Enjoy it!
Good days: 7,9,12,13,16,17,18,21,23,26,27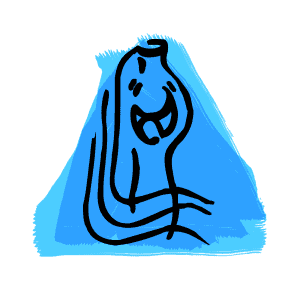 AQUARIUS Jan 20-Feb 18
Although it's going to cost you mentally, work with perseverance and patience. September seems like a month with no good luck or positive results, but everything changes by the very end of the month. Finances finally show some growth and work flows well. Until the 22nd, study, improve your talents and travel. Try to expand your global outlook. Discover new ideas and cultures. Deepen your faith. Avoid risky investments, as Pluto and Neptune signal bad financial choices could be made this month. Stable love and balanced health.
Good days: 2,7,9,10,11,15,16,18,20,25.30
CAPRICORN Dec 22-Jan 1
The month promises even more recognition in your professional life. You are highly praised and recognized by your peers. This is not the time to focus on the home or your domestic life. All the strength that comes to you this month does so from the workplace. That being said, money comes slowly and with delays. But, there is no shortage of it, at least! Take advantage of this moment and fight for a promotion. Health remains weak. You will have to look at this sector very carefully in September. Love is still in good shape, though. Despite the retrograde planets, Capricorns are still capable of pulling off unlikely achievements this month.
Good days: 6,7,8,9,14,15,17,18,19,27, 29.30
SAGITTARIUS Nov 22-Dec 21
September is another slow month for you. But if you know how to deal with the delays, you will end the month in a draw. There are no big profits, but there is also no shortage of what you need. Surprisingly, Saturn collaborates with your sign and brings results. Don't wait for big events to make you feel good. Rejoice in the everyday pleasures you may take for granted. Check all correspondence, delivery receipts, ticket dates and travel reservations. Misunderstandings are on your menu all month. Friends play a strong role in your life this month, for better or for worse. Strengthened health but unbalanced love all month.
Good days: 6,7,8,9,14,15,16,17,18,26
SCORPIO Oct 23-Nov 2
Despite the delays that Mercury brings, your sign gets good results in September. Venus collaborates with you and mitigates any negative astral impacts. However, this month asks you to adopt a very different attitude towards life. Focus less action on the material plane and more on what lies beyond. If you connect with the Universe and project your desires into it, you will experience an incredible personal evolution. It sounds subjective, but it's effective. Seriously: immerse yourself in philosophical and spiritual knowledge. Great tips will come from there. Good health and an excellent love life all month. You are loved!
Good days: 4,5,6,7,9,12,13,15,18,26,27
LIBRA Sept 23-Oct 22
You are the biggest beneficiary this September. You have all the support from Mars to face the battles you're experiencing on Earth. Venus helps you too. Have faith that the Universe is on your side. Your live life is simply vibrant! Single and married people are given extra energy from the adoration of their partners. Perhaps as a result, your health is strengthened. Take advantage of all this amazing positive energy to motivate the others in your life. Share the love!
Good days: 2,6,7,9,10,11,15,18,25,26,29,30
VIRGO Aug 23-Sept 22
You are fully armored for September. Although most signs feel the month is a little slow, you behave like a Phoenix! You are pure energy and vitality! With the opposing energies on the planet this month, you achieve good financial results and are not shaken by the stagnation of September. There is a lot of action for you, especially after the 22nd. Ignore Mercury's movements. Just produce and make others produce, too! Neptune mistreats your romantic life. Don't expect anything from this sector. If you are in a relationship, you may have to struggle through some conflicts and negative emotions. Good health all month.
Good days: 6,7,8,9,14,17,18,19,26,27,29.30
LEO July 23-August
You experience financial benefits in September. Jupiter and Mars work with you until the 15th. After that, prepare yourself for delays in payments and a lower influx of work. Knowing this, start the month off with maximum energy. Don't delegate anything . Do as much as possible yourself, and confirm everything many times. The end of the month promises plenty of disagreements, and love goes through an unstable moment. Don't expect anything from this sector. If you manage to keep a relationship tight, feel victorious! Health remains balanced throughout the month.
Good days: 6,7,8,9,17,18,19,24,25,26,27,29,30
CANCER June 21-July 22
It's hard for you to divide your home life from your work life this month. Which is fine. Just try to produce more at home. Reduce your exposure to the outside world. The family asks for your attention. It's a time to focus on the home and family themes. Spend more time on mental development. Imagine yourself in your dream job. Manifest it! Work on the co-creation of dreams. Mercury mistreats your finances, so organize your budget. Be sure to rest and meditate, and you're in fragile health this month. Stable love, but you feel uninspired in this sector.
Good days: 4,5,6,7,9,11,18,21,22,23,26,27,30
GEMINI May 21-June 20
Your sign is saved by the Full Moon on the 20th. This Moon promises financial results and new opportunities to Geminis in particular. Mercury doesn't help with your financial life in September at all, but don't worry: the Universe won't let you down! There are opportunities for new and better work. Everything happens between the 20th and the 26th. After that, work with what you've achieved. Love goes through a stable but lukewarm moment. Don't expect too much excitement from this sector. Children demand your attention and try your patience. Health is ok, but improves after 22nd.
Good days: 1,5,6,7,8,13,17,21,22,23,26,31
TAURUS April 20-May 2
Mercury is responsible for your poor finances when it goes into its retrograde motion at the end of September. Knowing that, speed up your invoicing and collect all money this month before the 27th. Don't leave anything for the last 4 days of the month. There are good opportunities to earn, but you have to go after any potential gains with perseverance. If you are looking for a new job, now is the time. Your sign is favoured. All month, health remains strong. Love is in an excellent moment, too. Try to go out before the 27th. Socialising a bit could make a big difference in your month.
Good days: 9,14,15,16,17,19,25,30
ARIES March 21-April 19
The retrograde planets make this month a great challenge for you. You have to use all your emotional skills to dodge delays and negative answers. Train yourself in patience. You're just going through a frustrating phase. Mercury mistreats your sign this month. The joy you'll find this month is in your emotional life. You're feeling closer to friends, family and partners. There isn't that much money coming your way in September, but there is plenty of love. Particularly, couples enjoy a very warm period of romance. Health is great, until the 23rd.
Good days: 8,9,14,15,16,17,18,19,25,29,30
For more Eluxe horoscopes, a personal or daily reading, astrological chart or 'karmic' reading of your personality, contact: pegadaastrologica@gmail.com. Follow Claudia on Instagram here.
Latest posts by Chere Di Boscio
(see all)