What's in the stars for you this month? Renowned Astrologer, Claudia Vannini reads your Eluxe horoscopes.
If you love Eluxe horoscopes as much as we do, why not get your personal birth chart done? 
Love numerology, too? Check your numeroscope here.
Check your overall horoscope for 2022 here.
Eluxe Horoscopes: December 2022 Overview
We have reached the end of a seemingly endless year. And we survived once again – but wait! December still promises surprises.
On the 3rd, Neptune returns to its direct movement, which means our dreams are fed and illusions return. For some, hope is reborn. Until the 10th, there are many unusual events. Stay flexible and prepared to change plans.
After the 10th, Venus moves into Capricorn, so impulses are controlled, and there is serenity.
On the 20th, Jupiter enters Aries. New and creative designs are blessed.
All month, events happen more quickly; paralysis ends. The overall feeling is that time is scarce.
Take advantage of the New Moon on the 23rd. There is a wonderful energy for new undertakings. Use your ability to come up with complex plans.
Mercury enters its retrograde motion on December 29th. With bank holidays, the chances of financial mistakes increase. Therefore, save a copy of your statements and receipts. Operating systems can suffer cyberattacks and data can evaporate.
Any trips scheduled for the turn of the year are also in Mercury's sights. Canceled flights, delays and confusion at airports will be the norm. Be patient and have a plan B. Remember to read everything carefully and confirm that you understand people and they understood you.
This Mercury route change collaborates with the deserved rest. Stop everything between December 29th and 31st. Give thanks and celebrate the opportunity to be on Earth.
We at Pegada Astrológica wish you an affectionate Christmas. May each one activate love and compassion in their heart. It is in sharing that we feel whole.
Be Happy on Earth!
Shall we organize the Lunar calendar?
5th – Gibbous Moon in Taurus – conducive to persevering on a topic
8th – FULL MOON in Gemini – apexes, maximum energy
13th – Disseminating Moon in Leo – conducive to breaking patterns
16th – Waning Moon in Virgo – collections and audits
20th – Balsamic Moon in Scorpio – conducive to forgiveness and breakups
23rd – NEW MOON in Capricorn – propitious for launching business and ideas
26th – Emerging Moon in Aquarius – propitious to gaining strength
29th – Waxing Moon in Aries – there are no guarantees, persist!
Read your Sun Sign and Rising Sign, too. Have a good month, everyone!
Claudia Vannini
PS: Directly from the WORMHOLE by Claudia Vannini – March, 8th, 2017
A new virus appears in the near future and frightens all continents. It is new, it is lethal and can be a mutation of H5N1, with transmission between humans. There is no vaccine and creates impediments in international travel and chaos at airports with body temperature control and use of masks for protection.
The region where it all begins is China, Korea, Japan, Philippines. It affects a major international sports event such as the 2018 Winter Olympics in Pyeongchan. There is no relation with the Japanese Virus influenza. 
Read my Monkeypox foresight published by the Telegram group, on June, 2020
I asked today not to see any diseases. I want to see good things. I was here deep in emails and I saw those huge prickly pimples on some skin like it was smallpox. 
Eluxe Horoscopes For December 2022
PISCES Feb 19-March 2
Sure, it's true for most people. But especially for Pisces, December is the month of parties! And, for you, this should be taken seriously. Why? Well, friends and social groups have the power to put your name in the spotlight and bring you the social and/or economic boosts you've been craving. Participate in all events. Show yourself! Your career is the other theme of the month. You might feel a lack of ease in this area, but at least your finances are stable, even if they do not make much progress. Love gains strength, especially with more socialization. You might even feel the urge to make a commitment. If you do, now is a good time!
GOOD DAYS: 1,2,3,7,8,11,17,18,20,21,25,26,29,30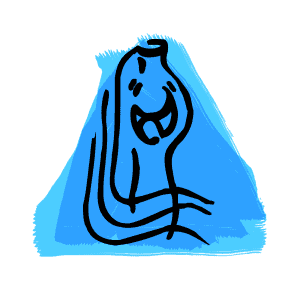 AQUARIUS Jan 20-Feb 18
Though you might be worried about your holiday spending, don't fret too much: December is a fairly prosperous month for you. Money seeks you out – don't miss these good opportunities that come knocking through the various social events of the season. Greater prosperity will affect your reputation in 2023. You receive many messages from the subconscious mind. Be sure to write down all your dreams to remember what you're being told; you receive a lot of information while you sleep. Those messages may help to strengthen your faith, and your romantic relationships.
GOOD DAYS: 1,6,7,8,10,11,15,16,19,20,24,27,28,29
CAPRICORN Dec 22-Jan 1
This month, your greatest source of joy is friends and family. Their feelings of affection for you grow, and this in turn boosts your health and self-esteem. Why not give yourself a makeover? Buy new clothes, hit the gym to boost your self-image even further. Allow yourself to shine! The not-so-great news? Money owed to you may arrive with some delay. Consider this issue when you make your monthly budget, especially when making holiday purchases.
GOOD DAYS: 1,2,3,4,11,14,17,18,20,21,23,24,26,29
SAGITTARIUS Nov 22-Dec 21
You're adorable this month, and everyone knows it! There are good opportunities both at work and in your personal life. Things work out with ease. Friends want you around, and if you're in a relationship, the love vibes are very strong. Enjoy! But remember: loving the people you are in relationships with back will also help the relationship deepen. This is something you've not been focused on lately. It's time. Use any savings to travel – you might not have the chance again to do so for awhile.
GOOD DAYS: 1,2,3,11,14,15,18,20,21,24,25,26,29
SCORPIO Oct 23-Nov 2
Unfortunately, this month brings many hectic moments. Some big changes are close at hand. You may be drawn into a new job, home or relationship. It's surprising, because you've been feeling stable for some time. Love and friendships suffer fluctuations because you attract people who have messy, turbulent lives. Pay attention to how you deal with them. Health remains stable if you aim for calm. Don't attempt radically new things. Manage your life's ups and downs through relaxation or meditation. Seek stability.
GOOD DAYS: 1,2,3,4,5,10,11,12,13,20,21,22,23,29
LIBRA Sept 23-Oct 22
You've been feeling a bit unsure about finances at the end of this year, but don't worry – there's money coming. Just concentrate on visualizations. Imagine yourself as being prosperous. Manifest what you need. Your powers to bring this is strong this month. December's focus for you is deep knowledge of self and your own power. That being said, your libido might get out of hand. You can have flings with foreigners or quick, passing romances. Don't make any commitments – enjoy these  delicious dalliances. Have a good time!
GOOD DAYS: 1,2,3,6,9,10,11,15,16,19,20,23,22,29
VIRGO Aug 23-Sept 22
December is the time to embrace transformation in your life, but it might take some time to achieve the independence you seek. A resilient personality will help you to withstand all the pressure as your life transforms. Hold on through every step that seems difficult. During the holidays, be cautious about sharing family secrets with outsiders. If family issues are stressing you, look for professionals to speak to, not friends. You may have to manage your family's money and documents. There may be financial return but beware of speculation. There are no profits in this sector. Health continues to strengthen, but in love, you are confused.
GOOD DAYS: 1,2,3,7,8,11,14,15,17,18,20,24,29
LEO July 23-August
This month, focus on your partner. Avoid reducing your marriage to a mere friendship or co-parenting arrangement. Also, avoid being secretive with what you do online. Do not allow your smartphone to create distractions that could break your family. Instead, use your smartphone to connect more to your family members. December brings good surprises in professional life. Don't think the year is over. There is financial movement for you until the 23rd because you do unplanned work. It's tiring but profitable. Long trips are welcome. Health continues to strengthen.
GOOD DAYS: 1,2,3,4,5,6,11,14,15,20,23,24,29
CANCER June 21-July 22
December asks you to think in new ways. Forget your previous habits – now it's time to be surprising! Your professional life needs a little shaking up, too. Study, innovate and participate in networking events. Mark your presence! Love and relationships also happen differently than you're used to. Try to go with the flow. Open your mind. Money can be delayed. Consider that delay in your planning. Your health is fine. But in short, it's a challenging month.
GOOD DAYS: 1,2,3,7,8,11,17,18,20,25,26,30
GEMINI May 21-June 20
Focus all your strength this month on groups and friends. Opportunities are on social media sites and face-to-face meetings. Participate, and accept invitations. Your name will be remembered for months to come! It's also a good month to reorganize your budget and detox your home. Clean out your closets, donate the old and unwanted and leave room for the new. Your professional life is stable. Love and health are in excellent condition.
GOOD DAYS: 1,2,3,9,10,11,20,21,22,27,28
TAURUS April 20-May 2
This month calls for serious personal reorganization. It's time to remove all excesses. Try making lists, which will help you visualize what should be cut out. Taurus loves to make the home a 'nest' – but ask yourself: does that 'nest' still serve you? Do your best to get all your reorganising done before the 24th. Afterward, just manage your routine. Eat a healthier diet and try to exercise, even over the holidays, or more than any other sign, you will really feel the consequences. Work, love and health are all stable, but beware of self-delusions.
GOOD DAYS: 1,2,3,4,5,14,15,23,24,25,26
ARIES March 21-April 19
December brings more good news your way, Aries. Your professional life isn't the only thing blessed by the stars. The romantic planet Venus also enters grounded Capricorn on the 9th. Thanks to the influence of this reliable Earth sign, you should feel more stable in your love life. And if you can communicate calmly and effectively, your professional life will prosper. You may see the culmination of a professional desire, or creative project, during the full moon in Gemini on the 7th. Health is stable.
GOOD DAYS: 1,2,7,8,17,18,23,24,25,26
For more Eluxe horoscopes, a personal or daily reading, astrological chart or 'karmic' reading of your personality, contact: pegadaastrologica@gmail.com. Follow Claudia on Instagram here.
Latest posts by Chere Di Boscio
(see all)