What's in the stars for you this month? Renowned Astrologer, Claudia Vannini reads your Eluxe horoscopes.
If you love Claudia's readings as much as we do, why not get your personal birth chart done? See below for details. Love numerology, too? Check your numeroscope here.
Will September be an easy month? The short answer? No.
We have reached the moment of greatest Planetary retrogradation. This gives us a feeling that planet Earth has just stopped. Events happen, but with great delays and difficulty. Knowing this, plan your schedule with an extra dose of patience. On the 9th, the great warrior, Mars joins the retrograde Jupiter, Pluto, Saturn, Neptune, Uranus, and 60% of our Solar System kind of 'goes on strike'.
On the 12th, the strikers are 50%. On the 29th, they drop to 40%. Imagine the Planet as a big company. Is it possible to produce, at the same pace, with 60% of the team on strike? That's how you need to think of September. Do what is necessary, but don't expect surprising results. After September 12th, with Jupiter is in direct movement, group events should start moving more fluidly again. After September 29th, count on speedy court cases.
With the wisdom of the ancient peoples, look to the skies and try to adjust to the cosmic peace.
It may all seem terribly frustrating right now, but just remember that October 22nd will be an important and positive date for the end of the pandemic on the planet.
Shall we set up our monthly calendar?
Full Moon in Pisces – September 2nd – phase of maximum results
Disseminating Moon – September 6th – conducive to breaking standards
Waning Moon in Gemini – September 10th – harvest and audit phase
Balsamic Moon – September 13th – suitable for healing and forgiveness
New Moon in Virgo – September 17th – project planning phase
Emerging Moon – September 20th – suitable for building strength
Waxing Moon in Capricorn – September 23rd – nothing is guaranteed at this stage
Have a wonderful month, all!
Claudia Vannini
Eluxe Horoscopes for September 2020
PISCES Feb 19-March 2
It's time to rebuild your strength. September calls for patience and organisation. There is no support from the Planets for major changes. If you were planning a turn in life, wait! You can be better prepared for that in the month of November. Until then, focus on organising your budget and making time to study. Dive into a new theme, hone your skills. After the 22nd, a bigger movement in your routine begins. Your health is weakened, and you need to work to improve your immunity. Love does not undergo changes. If you are married, you have to support your partner. Good days: 1,2,3,11,20,21,29,30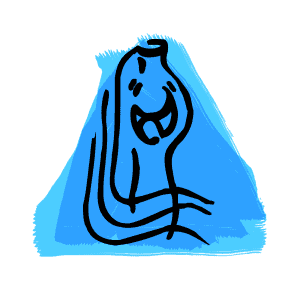 AQUARIUS Jan 20-Feb 18
Get organised and prepared for more restricted finances in September. There is no planetary support for profits and speculation. You have to be wise to place your budget within strict rules. After the 22nd, you start generating money again. Expand your social group and strengthen professional contacts. Much will come from this social support. Use your free time to study new topics that interest you. Specialise in one of them! Love is in an excellent phase. Dedicate yourself to this theme, as there is a chance of a stable union for your sign. Very good health. Good days: 09,10,18,19,26,27
CAPRICORN Dec 22-Jan 1
Though many won't have a great month, for you, September is the best month for your professional life. Concentrate your strength on this area, especially after the 22nd. If you are after a new occupation, keep looking. This is not the time to ask to raise your salary, but you are noticed and highlighted in your industry. There are also opportunities in love. Notice how, in the week of the New Moon, everything improves in terms of affection. Singles have a good chance of finding a solid partnership there. Stable health, showing improvement after the 22nd. Good days: 6,7,8,16,17,24,25
SAGITTARIUS Nov 22-Dec 21
You are an exception among the signs. While many feel the Planets' retrograde strongly, you keep moving. Embrace the new and get ready to study new subjects. Control your spending, because money only materialises for you after the 13th. Until then, you need to exercise a lot of financial discipline. On the 29th, another successful phase begins. Count on these good dates because you suffered a lot last month, which was a bit of a surprise. Celebrate this new month! Health requires some care. Remember to rest. Romance is abundant and full of intellectual attunement. Good days: 4,5,14,15,22,23
SCORPIO Oct 23-Nov 2
Prepare for a rocky month! You feel the retrogradation of the Planets strongly. There is not much to be transformed this month; everything feels stuck. It is an exercise in patience. Try to fulfill your obligations, but don't improvise. Do only what has been agreed and everything will be fine. After the 22nd, you will have the opportunity to change important themes. The whole force of the month is concentrated on your emotional life. You are very dedicated to love and feel rewarded in this area. Health goes through a strengthened phase. Include a philanthropic activity in your life to lift your spirits. Good days: 1,2,3,11,20,21,29,30
LIBRA Sept 23-Oct 22
September is the perfect month for keeping to yourself. While many take to the streets and return to activities, you shut yourself off in thoughts. The retrograde Planets force this strategic stop. Study something new and make plans for your return. Pay attention to the body and your look. Stable finances. Love can stagnate. Only in the next month will the emotional relationship show clarity. New dating can also seem stale. Don't force anything. Health is good and improves after the 22nd. Good days: 9,10,18,19,26,27
VIRGO Aug 23-Sept 22
You are the most benefited sign this month. There are professional opportunities. If you want a new job, you can search for it. You show yourself stronger and contaminate everyone with this positive energy. You feel beautiful and powerful. Finances improve a lot after the 22nd. Focus your strength on the last week of the month. The Universe conspires in your favor and health goes through an excellent phase. Love does not change, but you are not so interested. Your theme is money and it is availability. Good days: 6,7,8,16,17,24,25
LEO July 23-August
You have new opportunities this month. For example, anew job can renew your hope of success. But be careful! With the retrograde Planets, something promised can be delayed – for a long time. Make changes only after confirming all details. In the search for something new, you can be left with nothing. Invest in good communications. Be the seller of your own potential. Speak, explain, communicate. Health is strengthened. Love walks slowly, without great leaps. Singles remain as they are, as romance is also stagnant for them. Good days: 4,5,14,15,22,23
CANCER June 21-July 22
CANCER You renew your strength after the 13th. Jupiter collaborates with your routines. You can start a new job. Even with the planet in crisis, there are open positions for you. Focus your efforts on the second half of the month. Before that, all energy must be conserved. Your health is very fragile in September. Pay attention to this alert, and do not overwhelm your emotions. The body can react to psychosomatic issues, and you have been under more stress than you acknowledge. Love does not undergo changes, which is good for keeping you feeling stable. Good days: 6,7,14,15,16,17,24,25,26
GEMINI May 21-June 20
Yours is another sign that strongly feels the retrogradation of the Planets. At this point, the ideal is to let yourself go with the flow. Don't fight the Universe. Manage your routines wisely. Consider each day as a new adventure. If things don't go as you planned, blame the Planets and move on. Put all your strength into the week of the New Moon. It's your chance for progress in the month. Your electronics are more likely to fail. Back up everything. Although health is strong and your love life is stable, friends can betray you. Keep an eye on them! Good days: 09,10,18,19,26,27
TAURUS April 20-May 2
It may feel slow, but you have some advantages this month. For example, in addition to being able to change jobs easily if you so desire, you may have extra earnings. These earnings can come from various sources: extra work, state help, or overtime. Enjoy this luck! It is a chance for financial recovery. Health collaborates and you keep up to all activities. In the rush, which is September, remember to take care of your emotional side. Love does not change. If you want any romantic changes, you will have to wait for the planets to move forward next month. October offers a bit of novelty for those in relationships that feel stuck. Good days: 6,7,8,16,17,24,25
ARIES March 21-April 19
Prepare to save your energy. September is a slow month for you. In October you will have all the opportunities you need to develop. Until then, strengthen your financial situation and focus on building better relations at work. The Sun and Venus collaborate for some eventual gains. The month brings natural wisdom. You will see some issues from a new perspective. This will help to plan the changes that will only happen next month. Health is in a good moment. Love does not bring anything surprising. Singles find themselves entering short relationships that may or may not be gratifying. Good days: 4,5,14,15,22,23
For a personal or daily reading, astrological chart or 'karmic' reading of your personality, contact: pegadaastrologica@gmail.com
Latest posts by Chere Di Boscio
(see all)
This site uses affiliate links with brands we trust, and if you make a purchase using a link, we may receive a commission.
Did you enjoy this post? Want to show your gratitude? Please support us on Patreon!