Many of us care about the ethics behind our clothes. But what about the ethics of beauty products?
By Diane Small
As fashion consumers, we're increasingly asking: Who made my clothes? We're demanding more transparency in the industry to ensure we're not buying garments that were made in sweatshops, or which use toxic chemicals that poison workers and the environment. And that's a good thing!
We're also changing how we shop about food – increasingly aware of the dangers of GMOs, we are demanding these poisons be labelled, and knowing that pesticides and other agrochemicals can lead to cancer, we're buying organic, locally grown food more and more.
Consumer awareness has even reached the world of home decor – we buy non-toxic paints (with no lead, of course!), choose natural fibres for our carpets and bedding, and even demand natural mattresses that aren't laden with fireproofing chemicals and other harmful chemicals.
But what about beauty products?
Sure, we are concerned with 'clean beauty' and non-toxic ingredients, for the sake of our health. But knowing where your cosmetic ingredients have come from and how they were made is just as important as knowing where your clothes came from. Actually, perhaps even more, in fact, given that 'fast beauty' is becoming a thing, and because we all tend to buy more skin care and cosmetic products than we do fashion.
The shocking ethics of beauty products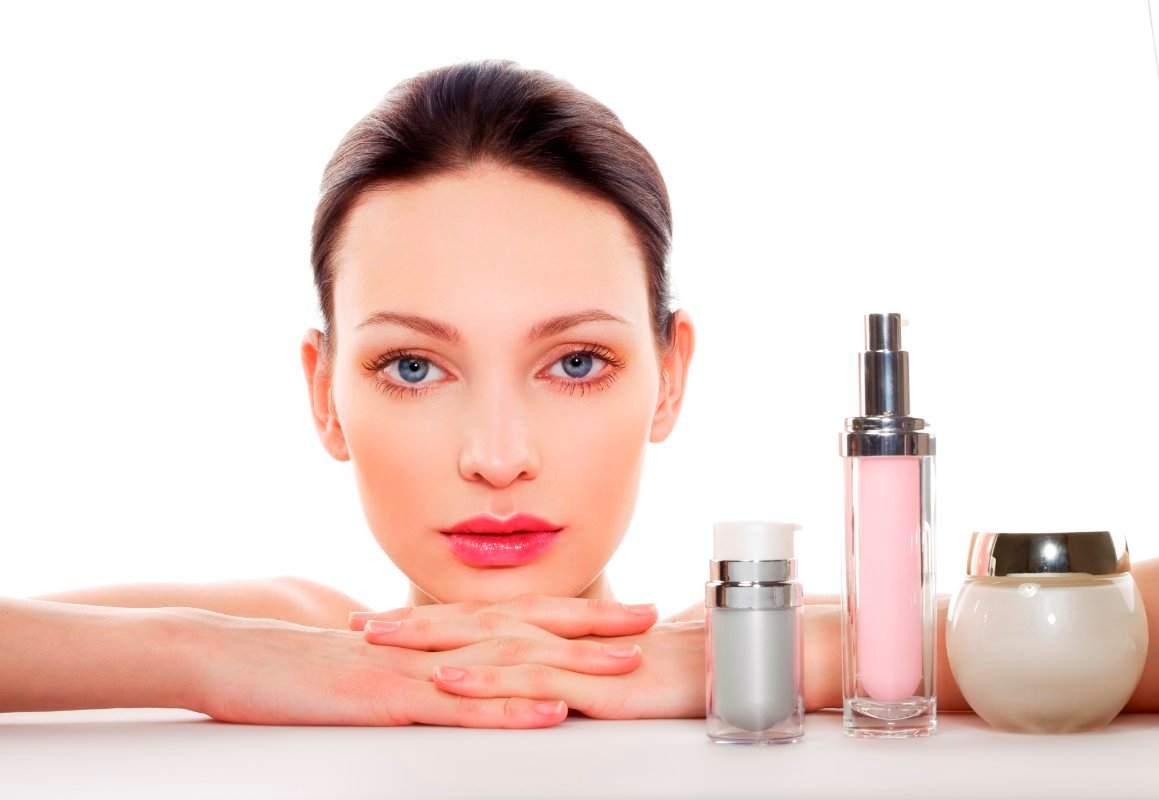 The beauty industry can have shockingly bad ethics behind it.
A new report has highlighted just how dodgy the cosmetics industry can be, and Verisk Maplecroft, a UK-based global risk analysis and data company that works with large companies to asses their "reputational risk," focused on the origins of a number of raw materials that are farmed or mined that commonly appear in beauty product ingredient lists, such as cocoa, copper, and carnauba wax – and what they found will blow your mind!
After analysing data about these ingredients, the company scored each commodity according to environmental, social, and other risks, such as child labor, wage and working hour issues, human trafficking, government corruption, land grabs, and water pollution.
Five best selling cosmetics categories were selected, based on Sephora's top selling products: face creams, foundations, mascaras, blushes/bronzers, and lipsticks. The ingredient lists of 25 products were taken into consideration, and the results were worrying, to say the least.
Child labour and rainforest destruction
Rated on a 0 to 10 scale, with 10 being low risk and zero being extreme risk, about half of the ingredients earned a high-risk rating in the 3.8 to 5 range. The report's authors found "there was at least one high-risk commodity in each product's ingredient list."
One of the most concerning ingredients was cocoa, which could be cocoa seed butter or cocoa fruit powder on ingredient lists in cosmetics. In two of its primary countries of origin, Ghana and Ivory Coast, child labour is a serious concern. Child labour is also an issue in the farming and production of Shea butter, vanilla, mica, copper, and silk. In fact, in 2014 Lush made headlines when it decided to remove mica from its products after discovering it couldn't ensure that child labour wasn't used to procure the ingredient.
Deforestation, animal extinction and water pollution are all the result of the harvesting of carnauba wax for lipsticks and mascaras. Specifically, environmental and social challenges have come to light in some of the carnauba wax extraction areas in northeast Brazil, where the plant is native. These issues include high rates of deforestation (of the native carnauba palm trees), degradation of local biodiversity, persistent drought, rapid expansion of invasive species, as well as poor working conditions and low pay for those who harvest the wax from the plant's leaves.
But palm oil, which is used in both food and personal care products, is by far the very worst cosmetic ingredient – entire tracts of rainforests are being cut to grow palm oil trees, forcing the orangutan to the edge of extinction. So damaging is palm oil to the planet and its animals, many vegans no longer consider products using it to be cruelty-free or vegan-friendly.
Sneaky animal testing
Another area where the ethics of beauty products falls way behind is in the area of animal testing.
While many consumers are indeed demanding cruelty-free and vegan products, few realise that many brands they think conform to these standards actually don't.
Although testing cosmetics on animals is illegal in the EU, last year, several big name European beauty companies have sadly been forced to remove the Leaping Bunny logo that declares them free of animal cruelty after they decided to sell their products in China.
L'Occitane, Yves Rocher, Dior, Chanel, Estee Lauder, Lancome, Givenchy, YSL and L'Oreal are amongst some of the big beauty brands that can no longer use the internationally-recognised official Leaping Bunny logo that indicates their cosmetics are free from animal testing – because now, they're not.
This change came about after these mainly French firms decided to sell their goods in China, where animal testing on beauty products for human use is still actually required by law. America's Proctor & Gamble, which owns Gillette, Crest and Braun, and Estee Lauder, which owns Clinique, Tom Ford, Elizabeth Arden, MAC, La Mer, Bobby Brown and surprisingly, the 'eco-friendly' brands Origins and Aveda, are also included in the group that regularly test on animals in China.
The fact that many consumers still believe MAC, Origins and other popular cosmetic labels don't test on animals is an example of greenwashing at its finest. But it gets worse.
America doesn't specifically require the use of animals in testing cosmetics for safety. However, the FDA has consistently advised cosmetic manufacturers to employ whatever testing is appropriate and effective for substantiating the safety of their products – and that could include animal testing.
As a result, many brands that sell themselves as 'clean' beauty companies do, in fact, still subject animals to torturous safety tests. It's vital to check your labels to see if your cosmetics are cruelty free!
Why is the beauty industry so untouchable?
The food industry has already come under fire for using some of the ingredients mentioned above, and many consumers have started to buy Fairtrade or organic products that ensure, for example, their chocolate isn't made with slave labour or their palm oil isn't killing the rain forests.
Candy giant Haribo was boycotted by many consumers after a 2017 German documentary alleged that slave labour was involved in the production of carnauba wax, a prominent gummy bear — and lipstick — ingredient. PepsiCo has been heavily criticised for its extensive use of rainforest palm oil in many, if not most of its products.
So why on earth is the beauty industry seemingly untouchable?
To be fair, consumers have raised a stink after learning about some serious ecological disasters due to beauty products – I'm thinking of the microbead fiasco and the dangers of glitter on our waterways. And once we knew many products from shampoos and deodorants to perfumes and skin creams have been associated with chronic illnesses and even cancer, we stopped buying them.
But it seems consumers aren't fully aware of the ethics of beauty products (or lack thereof). Instead, they're more focused on whether the products are 'clean'. What's more, because beauty companies use literally hundreds of ingredients, and some far more than others, supply chains are far more difficult to track. But that doesn't mean we should ignore the important issues facing the beauty industry.
In my opinion, the smaller, cleaner beauty brands have enough on their plates already. Instead, the main responsibility should fall on the big multinational beauty conglomerates like L'Oreal, Estee Lauder and Revlon – companies with multiple beauty brands in their portfolios. These giants could act as agents of change, since they are so ubiquitous.
Some companies do in fact already have initiatives in place to start addressing some of these problems, like Unilever's Sustainable Living and Values initiative and L'Oreal's Sustainable Sourcing program. But most do not.
We consumers have made major changes in the beauty industry already: more products are cruelty-free now than ever, and sales of 'clean' and 'vegan' beauty products are rivalling those of traditional ones. Isn't it time we demanded the same ethics behind our beauty brands as we do from clothing companies?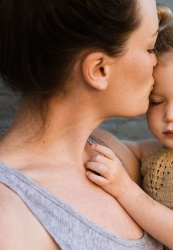 Latest posts by Diane Small
(see all)