By Diane Small
Hanging out with my six year old niece this weekend was unforgettable. Not just because she's adorable and made me laugh about a million times, but because our time together left me with a reminder that was hard to shake off, literally – namely, glitter.
She loves the stuff. It was on the letters of her Frozen tee shirt. It was on the stickers we pasted into a colouring book. It was in the (5 free) nail polish I glammed her up with. And now it's all over me: on my skin, in my hair and all over my clothes. Little flecks of it turn up in weird places like my dish sponge and bedding. It got me thinking: what is this stuff? And what are the dangers of glitter?
After doing some quick research on the trusty internet, it seems the answer is: it depends.
Little kid glitter – the stuff used in crafts, on clothing, in fake jewels and tiaras and such – is simply teeny tiny particles of plastic. Which doesn't sound so bad until you think of the hideous impact made by microbeads, which led to a ban on their use  in the U.S. and beyond. And just like the microbeads we once thought were safe in cosmetics and the  microfibers of plastics we used to think were safe in clothing, glitter also contributes to the 800 tons of plastic that end up in the ocean each year.
As I found out the hard way, even when it's stuck to something, glitter tends to find its way all over  the place – including water filtration systems, since a lot of glitter is meant to be washed off; think of eye shadow, lipstick, and nail polish, for example. Once that happens, the water goes back into the oceans and rivers, and glitter particles are too small to be filtered out, so they end up in the marine creatures we eat, and the water we drink.
So What IS Glitter, Exactly?
Glitter used to be teeny bits of crushed glass, also called 'diamantine'. Since around the 1950s though, it's principally been made from copolymer sheets covered in a layer of reflective material, such as aluminum foil, which is then cut up into tiny, sometimes microscopic, pieces, sometimes as small as .002-square inches.
Due to the chemical structure of plastics, such glitter not only takes hundreds of years to break down, but also collects toxins from the surrounding seawater, turning them into little balls of endocrine-disrupting chemicals, which find their way into our bodies. And take note: it's not only the plastic in glitter that's toxic, but the (dementia causing) aluminium, too.
If you're a fan of organic cosmetics, rejoice: companies like  Dr Hauschka, Ilia, Eve Organics and other clean beauty companies will only use all natural mica and other mineral-based ingredients to make their glittery products. But if you own any cosmetics with any form of aluminium, polyethylene terephthalate (PET), polyethylene (PE) or polypropylene (PP) on the label – I'd advise throwing it out as it is (in the packaging) asap!
The Biggest Problems – And Best Solutions
It should seem obvious that it's a bad idea to cover your face, body and nails in tiny particles of plastic and toxic aluminium, yet more than 10 million pounds of glitter were purchased in the USA from 1989 to 2009 – that's a whole mountain of the stuff! Most of this wasn't for cosmetic use, though. The biggest dangers of glitter are the result of big events and parades, such as  Carnaval in Rio de Janeiro, or even the far less exciting Toronto Santa Claus Parade, where nearly 155 pound of the stuff was used in 2011.  Imagine if only 100 cities around the world did the same each Christmas: that'd be around 15,500 pounds each holiday – a heck of a lot of plastic pollution!
Another of the most serious dangers of glitter  is when it comes in the form of microparticles, usually found in things like hair and body sprays. Those teeny weeny particles may seem less harmful because of their size, but chances are you'll be inhaling them, and even absorbing them into your bloodstream through your nose, eyes or cuts on your skin –  and plastic coated insides are clearly something we should be avoiding, right? Plus, those really small ones are the hardest particles to filter out, as I mentioned before.
So to avoid hurting your health and that of the planet, the only way forward for lovers of all things shiny is to follow these guidelines:
resist buying kids anything covered in glitter. If they really, really love shiny stuff, buy them stickers, toys or shiny-lettered tees made from foil. It's safer for them, safer for the planet.
avoid using any glitter sprays – be they paints, body or hair sprays – at all costs
look for mica, zinc oxide or titanium dioxide on the package. These are safe mineral ingredients
be aware that the smaller the particle, the higher the hazard. Never, ever buy nanoparticles of ANYTHING – their effect human health and the biosphere hasn't been tested
double check your nail polish – even some 5 free or vegan brands use plastic particles
just don't buy anything covered in glitter – whether it's home decor, party favours or a simple birthday card. You can rest assured that at least some of that is going to end up polluting the ocean!
use ONLY organic, mineral based glitter cosmetics. There are very few of these indeed! If they're not organic, assume they're just nasty plastic particles covered in aluminium – that's what even the most expensive brands like Burberry and Lancome use for glitter!
Some of our favourite organic glitter companies are below.
Top Mineral Based Cosmetic Companies For Glitter
Seriously, organic makeup does not get any more luxurious than this! From bedazzling bronzers to shimmery highlighters and beyond, no one does it better – and more naturally – than celebrity makeup artist-turned beauty entrepreneur Kjaer Weiss!
If you're looking for a sparkly mineral based foundation, look no further. Lily Lilo's mineral makeup is great for all skin types, and comes in a wide array of tones. Their star dust is perfect for highlighting!
Gorgeous eye shadows that sparkle with an all natural shine! 100% Pure's plant based formulae include an array of shiny colours and textures for not only your eyes, but to gloss up your cheeks and lips, too.
The bad news is: most glittery nail polishes, even the 5-free brands – use nasty plastic bits of glitter in their formulae – OR they won't tell you what's in them at all! PRITI NYC is 100% transparent about their ingredients, and only use natural mica for their glittery collections.
If you love disco eyeshadow, you'll love that Lauren Brooke uses absolutely zero heavy metals or plastics! These gorgeously hued cosmetics, from blushers to lipglosses to eyeshadows, are all mineral, baby.
This is one of our fave companies for colour cosmetics – they have a great range of products, from contour powders and highlighters to vegan brushes, and everything is not only purely natural, but it's also vegan friendly, too.
Vapour Beauty make glamorously glittery bronzers, foundations and other cosmetics, but their Dazzle Highlighter is a favourite with many a makeup artist, due to the fact that not only does it do a great job of highlighting any skin tone, but it also stays on for ages. And best of all? NO plastics or aluminium!
This Australian brand makes such richly hued cosmetics, it's hard to believe they're all organic! Whenever I hear people complaining that 'organic makeup just doesn't have enough variety of colour', I pass them a pot of Zuii Organic glittery eyeshadow and they change their minds pretty quick!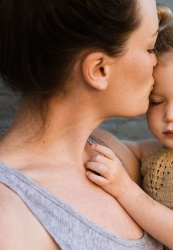 Latest posts by Diane Small
(see all)