Looking to detox your makeup routine? These are the best clean makeup brands to help you do just that!
By Diane Small
Chances are you're no stranger to Instagram and YouTube makeup transformations. They can be almost addictive to watch. A Plain Jane chirps into the camera about some new product she's discovered, swipes some foundation here, dabs some concealer there, blends it all over, and bam! Her face is completely transformed.
Sure, some of the transformations are awe-inspiring, but most of the vloggers and bloggers aren't aware of all the toxins they've just smeared all over their faces. From phthalates and parabens to perfumes and BPA and much, much more, cosmetics are normally choc-a-block with harmful ingredients. Many of these are now being linked to cancer, hormonal disruption, skin rashes and more. Despite these discoveries, most old, established cosmetics companies are far too slow to change their ways. They continue to pump out their toxic sludge into packages they sell to us as 'makeup.'
As a consequence, a crop of new, natural, clean makeup brands are springing up, but unlike their larger (and more chemically laden) competitors, they don't have such easy access to large markets, and many consumers don't know where to find them.
Until now, that is.
Where To Shop Natural Makeup Brands
Sure, there are plenty of great retailers out there selling beauty products online, including Net A Porter, Love Lula, Clean At Sephora and more. But of course, they can't carry all the best clean makeup brands out there.
If you've ever wondered which makeup brands best deliver non-toxic gorgeousness to your face, these are them.
Ready to dive in deep? These are 30+ of the best clean makeup brands that we know of. And more seem to be cropping up every day!
We've added info here about pricing. Here's our code:
$- Carries several products under $20
$$- Most products range between $20-$35
$$$- Most products are over $35
30+ Of The Best Clean Makeup Brands, Ever!
An amazing range of cosmetics founded by makeup artist Rose-Marie Swift who, after discovering her blood contained high levels of heavy metals from years of continual exposure to beauty products rich in things like lead and aluminium, decided to switch to all natural alternatives. RMS is filled with creamy foundations, amazing concealers, lipsticks, cheek balms and their all new 'master mixer' which will make you look like a shining, golden goddess.
Best for: Color cosmetics in powdered or cream form, like eye shadows or blushers
Price range: $$
This all natural, Made-In-Canada beauty range includes organic products too. There's something for every imaginable beauty need: perfume, makeup, skincare, hair care, body care, you name it! No wonder it's a favourite brand with Miss Earths around the world.
Best for: Color cosmetics of all kinds, including mascaras, blushers and eye shadows
Price range: $$
There's pretty much no type of makeup that this brand doesn't do, and do well, at that. This British family run business uses only  100% naturally derived ingredients, and is the brand currently offering the world's largest range of Vegan, Cruelty Free, Palm Oil Free, & Halal Certified beauty products. Get everything from them from mascara to lipstick, shampoo to body cream and so much more.
Best for: All kinds of color cosmetics. Also carries wonderful skincare products.
Price range: $-$$
These guys are highly specialised in one kind of cosmetic: lipstick. Their vegan friendly formulations not only come in a huge range of crazy beautiful shades, but their packaging is as luxurious and as well designed as the creamy concoctions within.
Best for: Lipsticks
Price range: $$
A line dedicated to make mineral makeup multi-functional, providing great results whilst also being good for the skin. She also does some killer foundations, and we especially love her primer! This helps set foundation whilst providing a dewy finish.
Best for: Gorgeous color cosmetics with a cult following
Price range: $$$
Yet another inspiring story from founder and makeup artist Kjaer Weis, who looked to develop a high performing cosmetic line that wasn't harsh on women's skin. A decade plus onward, and the brand is so awesome, it has cult status. Its award-winning foundations are to die for, and it produces the first natural mascara we've found that actually works. This may not be one of the cheapest best natural makeup brands, but it's well worth the investment!
Best for: Amazing, professional, color cosmetics in stunning, refillable packaging
Price range: $$$
Specifically formulated for fair complexions, this is one of the best clean makeup brands for tinted foundations rich in natural SPFs. They match all fair skin tones perfectly and give you a nice little glow, too. This is definitely one of the best natural makeup brands for those who burn easily!
Best for: Foundations for lighter skins.
Price range: $$$
Specialising in illuminator sticks and foundations, Vapour is one of the best clean makeup brands for sure! It has become a celeb and makeup artist staple. With their huge range of products, ranging from gorgeously pigmented colour cosmetics to skincare, there's a perfect shade for every kind of complexion and skin type. No wonder this is one of the most loved, best natural makeup brands in the world!
Best for: Foundations and rich, creamy color cosmetics
Price range: $$-$$$
Toxin-free, totally vegan, and housed in eco friendly packaging. There's a lot to love about Elate Cosmetics! They offer a wide range of fully vegan, high quality colour cosmetics from blushers and eyeshadows to foundations and mascaras. And guess what? With every purchase, they plant a tree. That's 1.3 million so far! No wonder they've won a few Eluxe Awards!
Best for: Beauty kits, color cosmetics of all kinds, and vegan brushes
Price range: $
America based Hynt offers a comprehensive range of awesome primers, brushes, eye shadows, foundations, mascaras, you name it! They all come beautifully packaged, too. We're pretty much obsessed with their award winning Peonies Please Aria lipstick and their Nocturne mascara in black. But there's a lot more to choose from.
Best for: Mascara and lipsticks. Their primers are great, too!
Price range: $$
The former model has made one of the best clean makeup brands! The range is based on argan oil and other natural ingredients. From bronzers and lipsticks to cheek stains and foundations, this range is aimed at giving you the same Cali girl glow its founder is so well known for.
Best for: Foundations, eye makeup. She also offers loads of great organic skincare products, too
Price range: $$
Image credit below here.
One of the biggest European natural cosmetics brands is also one of the best! Lavera ensures all of its European made cosmetics are not only fully natural, but gorgeously functional too. Whatever your beauty needs, Lavera caters to it. And best of all, they're super easy to buy. You can find them at Whole Foods, Amazon, Planet Organic and just about any decent health shop.
Best for: Mineral based makeup, foundations. Of course, they also have an incredible skincare range, too
Price range: $
This well established brand is focused on formulating natural, safe, and sustainable products that are 100% vegan and cruelty-free. Everything in their extensive range, which encompasses lipsticks, perfumes, mascaras, eye shadows and more, is made using only natural ingredients such as soy wax and pure essential oils.
Best for: Cheap and cheerful, vegan friendly natural color cosmetics
Price range: $
OMG, we love this Aussie brand! Their lipsticks are absolutely tops! So richly pigmented, and they stay on all day. But their super-fine, durable, eyebrow shaping stick is another one of our favourite things! Containing natural waxes and pigments, it not only makes  your brows look their lushest, but ensures they stay in place, too.
Best for: Lipsticks and other color cosmetic pencils.
Price range: $$
Image credit below here.
Yerba mate. Blueberries. Pomegranate. It sounds like breakfast, but these are actually but a few of the plant based ingredients that well-loved American brand 100% Pure loves to use in their makeup and skincare ranges. Their huge range is regularly updated. And it regularly sells out!
Best for: Fruit-pigmented color cosmetics of all kinds
Price range: $$
From plant-derived skincare to makeup containing plant stem cells, Juice Beauty has it all. They combine the best that technology has to offer with treasures from the world of nature. No wonder it's a favourite with celebs like Jessica Alba and Gwyneth Paltrow!
Best for: Color cosmetics to suit all complexions
Price range: $$
Calling all vegans! This is one of the best natural makeup brands for you! Lippy Girl specialises in naturally pigmented, vegan friendly lipsticks made with organic and wildcrafted natural oils and waxes. Basically, this is exactly the type of thing you should be putting on your mouth! Bonus: this is a seriously reasonably priced brand, too.
Best for: Vegan lippies, of course!
Price range: $-$$
Image below: @zuleikavieramua
Lily Lolo is a British brand offering an expertly formulated range of high-performance, high quality vegan mineral makeup. This is one of the best clean makeup brands for all those must-haves to help you achieve flawless natural beauty. All  products are free of any parabens, synthetic perfumes or dyes, but Lily Lolo is best known for their awesome eye makeups: eyeshadows, liners. And their mascaras are a cult favourite!
Best for: Amazing color cosmetics of all kinds: blusher, masaras, eye shadows, foundations. You name it!
Price range: $$
One of the most renowned natural makeup companies in the world, this German-based company make luxurious cosmetics in a way that complements the biology of the skin and supports long-term skin health. No wonder this  all natural line of makeup and beauty products is loved by women all over the globe. Personally, I adore their lipsticks because their pigments aren't just natural, but they look natural, too. Great for your day look!
Best for: Seriously clean color cosmetics made from organic ingredients. Perfect for sensitive skins!
Price range: $$
Another of the best clean makeup brands! Inika's mineral and organic ingredients make for perfect powders, foundations, finishing products, lipsticks, eyeshadows, you name it. And their range of colors has something for everyone, no matter what your skin tone. Their packaging is also sleek and gorgeously inspirational.
Best for: All kinds of color cosmetics, for all kinds of skin tones
Price range: $$$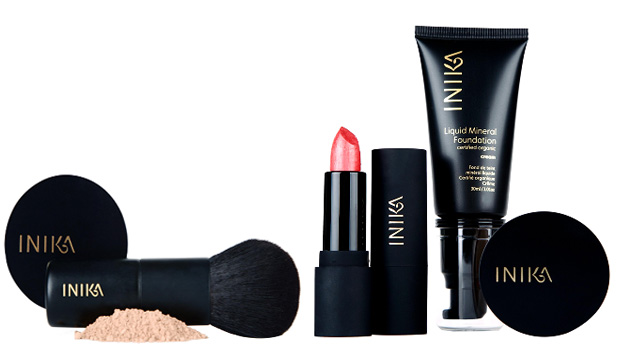 I've long known about Odylique's incredibly gentle body creams and washes, as I use them on my baby's skin. But I had no idea they also did makeup, until now. Hooray! If you're looking for non-irritating  basics, including concealers, mascaras and foundations, this is your brand. It's super gentle, and is well known for being neutral and natural enough to use even on skin disorders like eczema and psoriasis.
Best for: Color cosmetics for sensitive skins.
Price range: $$
It may not be one of the world's biggest beauty brands, but PUR is one of the best! They produce not only gluten free and vegan cosmetics, but skincare based on CBD oils, too! Their foundations are famous. With 39 shades, they've got one for every type of complexion.
Best for: Foundations. Whether you prefer a creamy one or powdered, they've got one for you!
Price range: $$
Alima Pure is one of the best clean cosmetics brands around. They know how hard it is to find the perfect foundation shade, and so they've come up with the perfect solution for letting you find your perfect match. You can get a sample set sent to your home that allows you to mix and match mineral makeup and pick the pigments that suit you perfectly. Beyond foundation, they have a wide range of everyday makeup, for your cheeks, eyes and lips, too. And get this: they not only donate 1% for the planet, but also package their stuff in refillable containers.
Best for: Gorgeously pigmented color cosmetics in general. But especially foundations of all kinds and textures.
Price range: $$
Image below: Natasha Denona Beauty
Founded with the intention of making organic skin care that looked as good on your nightstand as it worked for your face, this California-based line expanded to include makeup, hair care, and kid-friendly products. The brand's site even has an extensive ingredient glossary to help you decode what's good for you…and what's not.
Best for: Color cosmetics for skin, lips, eyes – they've got you covered! Plus, they do awesome natural skincare, and bath and body care too.
Price range: $$-$$$
Hey, lipstick lovers! Be prepared to fall in love. These vegan-friendly lippies come in a variety of on-trend shades and provide gorgeously moisturising, sheer coverage, without any added nasty chemicals. And as an added bonus: these lippies are housed in solid, luxurious gold tubes.
Best for: All natural lipsticks in gorgeous shades, housed in gorgeous tubes.
Price range: $$
Known mainly for their skincare ranges, Organic Pharmacy has also created OG makeup and perfumes. That stands for 'organic glam' and this gorgeously packaged, highly pigmented makeup lives up to its name. Bonus: they also make luscious natural perfumes and skincare!
Best for: Foundations. They do creamy and powdered ones for all skin types; with and without SPF.
Price range: $$$
W3LL People is another one of the best clean makeup brands around! It was launched by a conscientious trio. This was NARS veteran and self-professed "makeup guru" Shirley Pinkson; James Walker, the "treehugger" who logged hours with a Fortune 500 company; and eco-conscious "skin doctor" Renee Snyder, M.D. Its formulas vegan, natural, and highly effective. And yet, this is one of the most economical makeup brands you can find.
Best for: All your makeup basics: foundation, mascara, lippy.
Price range: $
Oh, ILIA, how I adore thee! This is a super sleek natural makeup brand that uses bioactive ingredients to create a wide range of must-have cosmetics. These guys do lipsticks and foundations like no other, but we especially love their multi-sticks for a glossy finish for lips, eyes and cheeks.
Best for: Beautyistas who love playing with richly pigmented color cosmetics
Price range: $$$
Fully certified as organic by Ecocert, Antonym's vegan-friendly products use natural mineral pigments and plant based oils – even their eyeliner is enriched with maruba and jojoba oils, making this a great line for sensitive skin. No wonder makeup artists love using this on their clients!
Best for: Brushes, eye liners, mascaras, color cosmetics, foundations…everything!
Price range: $$
Founded in 2004 by Mexican-born, Australian dwelling natural therapist Ere Perez, this comprehensive beauty range of toxin-free makeup is made from high quality certified cruelty free, all natural ingredients. You'll find everything you could possibly want from a makeup range here, including vegan makeup brushes. And it's all housed in minimalistic white packaging
Best for: This is one of the best clean makeup brands for mascara and eye makeup. It's famous for those!
Price range: $$$
Did we miss any of the best clean makeup brands you know of? Let us know in the comments below!
Main and first images: David Reiss: www.davidreissphotography.com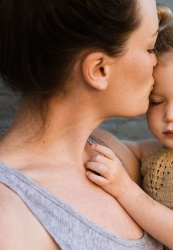 Latest posts by Diane Small
(see all)