Cruelty free lipsticks are usually better for the planet, and are definitely better for the animals! But what about their staying power? We've reviewed 10 that won't fade away!
By Mariam Hassan
We've talked a lot in the past about how important it is to use organic or natural lipstick because, frankly, a lot of it ends up in – not just on  – our mouths. So if we're wearing a conventional lippy, that means we ultimately ingest loads of toxic chemicals, including heavy metals, artificial colourings, preservatives and perfumes. No thanks!
But the reality is that finding great natural, cruelty free lipsticks in a sea of toxic department store brands isn't easy. That's why I've searched for, tried and tested a list of awesome lippies  wish super staying power  that are free from any toxic chemicals and animal testing.
If you want to prep your lips to make them super-kissable, just use a dry toothbrush to gently brush them sideways to exfoliate any dry skin. Wipe off any flakes, then apply your product.
Now, get ready to pucker up with the best cruelty free lipsticks on the planet. Mwah!
We love this product! Not only does it go on smoothly, but it also provides a subtle, neutral 'blush' shade for your lips. This conditioning lipstick is formulated with castor seed oil, mango seed butter and apricot oil. All ingredients work together to plump and soften your pout. But don't think that just because this is a creamy, cruelty free lipstick, it doesn't last! It glides on initially as a cool-toned berry hue, and then sets to a nice, rich finish.
Staying power: 8/10 Price: $28 Vegan? Yes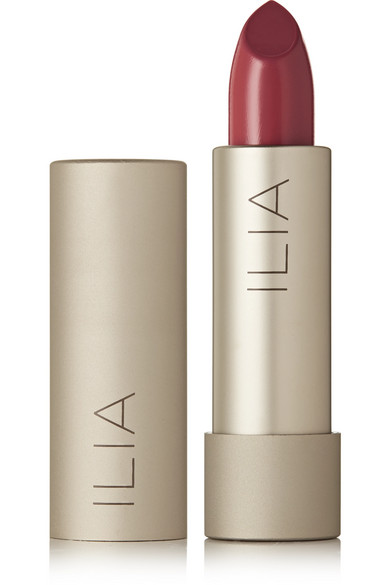 We love this brand for the slightly orangey smell and taste of their products (due to natural oils, of course) and for its incredible staying power. Their best selling Elusive shade is a rusty red matte, and the pigments used here ensure the colour not only stays on all day, but also doesn't transfer easily to glasses or other people's cheeks. We also adore the unique 'pop up' gold tubes from Axiology. Press the bottom to pop the top off. Super chic!
Staying power: 8/10 Price: $28 Vegan? Yes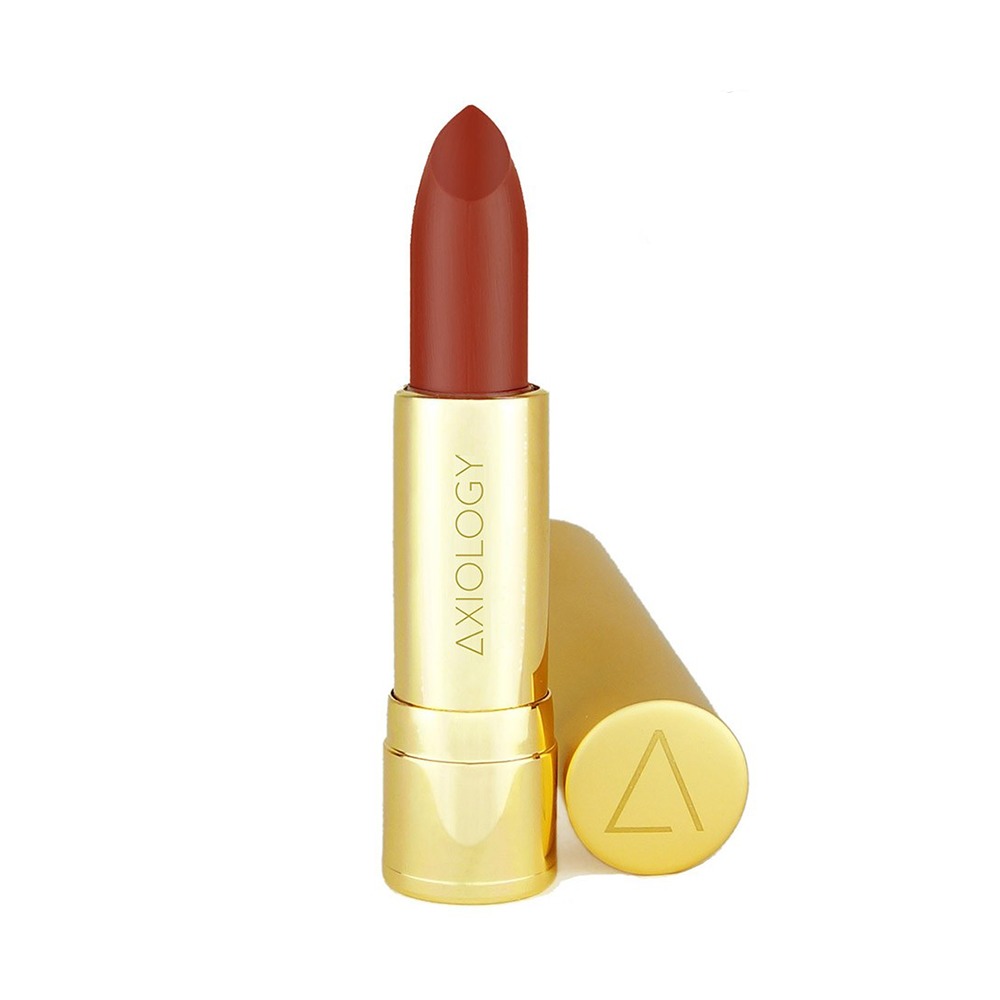 This lipstick doesn't just moisturise and condition your lips, but also lasts all day! Made with loads of certified organic ingredients, Wild With Desire is a flame red with hints of orange. It best suits medium complexions. The tube is nice and weighty and the pigment looks deep when you first put it on, but you can layer it for an even more dramatic effect that lasts even longer.
Staying power: 9/10 Price: $28 Vegan? Yes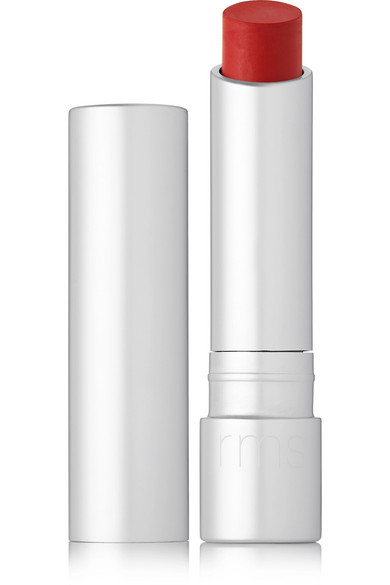 This is one of those cruelty free lipsticks that really makes green or blue eyes pop! As nourishing as any lip balm in your arsenal, this velvety formula is infused with loads of hydrating organic certified ingredients. These include rich shea butter, rosehip and jojoba oil. They're all activated from the warmth of your lips, delivering smooth, long-lasting colour.
Staying power: 8/10 Price: $55 Vegan?  No
I cannot tell you how much I love this lipstick! It has a slightly sweet taste (thanks to the stevia) and a refreshing, light scent (thanks to the peppermint oil). But the best part is the colour! You know when you're looking a bit tired and apply some lippy, which then instantly perks your whole face up? That's exactly what this shade does. And yes, it lasted pretty well through a toothbrushing session and a cup of coffee. No need to re-apply!
Staying power: 8/10 Price: $32 Vegan? Yes
They say there are cruelty free lipsticks with shades of red for everyone. And 'Desire' is a blue-based red that's bold and bright. It's ideal for those with blue, as opposed to green, undertones in their skin (just look at your wrist to check. What colour are your veins?)
Whether you're in the mood for vintage Hollywood, seductive, or bold and modern this red hue has you covered. Its shea butter and botanical oils make it moisturising. Its highly pigmented minerals make it a bit matte. And we love the magnetised case!
Staying power: 9/10 Price: $25 Vegan? Yes.
Milani Bold Color Statement makes the perfect summer shade of coral. It's called I Am Happy, and it combines intense matte pigments with hydrating monoi oil for perfect colour and hydration. Ethically made in Italy, this shade looks best on olive and darker skins. Perfect for matching with your summer mani! And at under $10, this is one of the best cruelty free lipsticks for those on a budget!
Staying power: 9/10 Price: $6.99 Vegan? Yes
This is definitely one of those cruelty free lipsticks that's an essential handbag item. Why? It's  a multi-purpose product. Yep, that's right: it's a long lasting blusher and lip stain.  
The colour we chose is one of their most popular – 'Memorable'. This is a dark red wine shade that can be built up for evening. It looks great both on fair skinned brunettes or those with a darker complexion. Tip: Use a brush if you want a precise look, or your fingers for a naturally stained-lip effect.
Staying power: 10/10 Price: Vegan?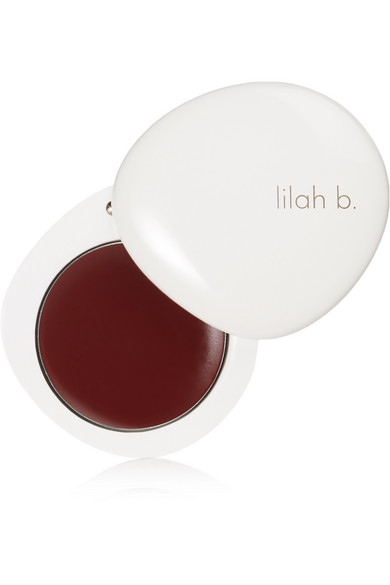 This is one of those cruelty free lipsticks that's a personal fave of mine, as I love neutral shades of lipstick – especially since they're so 'in' at the moment. This peony-hued lippy is, of course, free from toxic materials. It contains vitamin-rich extract derived from organic oils, butters, fruit and flowers, so you can imagine how good it feels on the lips! We love how if you buy it here, you can 'try it on' via your computer. Cool, right?
Staying Power: 8/10 Price:$20 Vegan? Yes
This chestnut-rose lippy is designed to condition as well as colour the lips, with a selection of key active ingredients such as organic oils and pigments from minerals, making it intensely moisturising. It combines mineral pigments and organic blossom butters to provide intense colour brilliance with long lasting hydration. The 100% vegan friendly lip colour is quite natural, and suits most skin tones.
Staying Power: 8.5/10 Price: $22 Vegan? Yes