You put it on daily, and inevitably eat a bit of it each time. So it's important to know: is lipstick toxic?
By Diane Small
It's the one item of makeup many women won't leave their home without. It has the power to transform a makeup look from day to night, from plain to sexy, from bland to powerful, all with just a slash of colour. But is lipstick toxic?
The short answer is: unless you're using an organic brand – probably. Most lipsticks contain several heavy metals including cadmium, aluminium and even lead, research has shown. A study by the University of California at Berkeley found traces of cadmium, cobalt, aluminium, titanium, manganese, chromium, copper and nickel in 24 lip glosses and eight mainstream lipstick brands.
The Campaign for Safe Cosmetics, which aims to protect the health of consumers and workers by pushing for regulatory and legislative support for the elimination of dangerous chemicals in cosmetics, released a study in 2003 that found that more than half of 33 lipstick brands contained lead at levels that are cause for concern, and an article entitled "Lipstick and Lead: Questions and Answers" states that there is currently no set limit for the amount of lead that's used in cosmetics.
Consequently, some scientists have raised the alarm. They believe that long term, daily exposure could pose a serious risk: heavy metals accumulate in the body, and over time, their presence can result in a wide range of health problems ranging from skin disorders like eczema and psoriasis to cancer.
But not everyone is so concerned. In America, the FDA insists that the level of heavy metals found in lipsticks is inconsequential. While it may be true that one given lipstick brand tested may have quite low levels of toxins, the reality is that women use several cosmetics daily, many of which may contain harmful ingredients. Over the years, these build up in our systems, contributing to what's now dubbed our 'toxic load.'
This refers to the accumulation of toxins and chemicals in our bodies that we ingest from a variety of sources, including cosmetics and other personal care products, the environment, food, water, and household products. Sure, we may not see the effects of a toxic load immediately, but eventually, the detriments to our health become more apparent, so it's worth knowing which products contribute to that load the most.
Is Lipstick Toxic? Red Alert!
They're perceived as being more dramatic and glamorous. But research shows that red lipsticks and darker hues are the greatest health offenders.
In fact, some red pigments can actually be cancer-causing due to their high levels of heavy metals, including lead, arsenic, cadmium, mercury and antimony. Over time, these heavy metals build up in the body and can cause severe health problems including allergies, reproductive and developmental disorders, neurological problems, memory loss, mood swings, muscle disorders, kidney and renal problems, lung damage, hair loss, nausea, headaches, and of course, cancer.
The cosmetics industry goes to great lengths to keep these facts out of the hands of the average consumer. For example, instead of seeing straight-up "lead" or "aluminium" on the label, you'll likely see all sorts of strange names, such as "Blue No. 1 Aluminum Lake" or "D&C Red 6." These may sound benign, but according to the Environmental Working Group, D&C Red 6 can contain arsenic, lead, gossypol, mercury, PCBs and even pesticides!
Unfortunately, this is but one of many incredibly harmful ingredients commonly found in red lipsticks. These are a few more that should be avoided at all costs:
RED
Red 4, Red 6, Red 7, Red 17, Red 21, Red 22, Red 27, Red 28, Red 30, Red 31, Red 33, Red 34, Red 36, Red 40
BLUE
Blue 1, Blue 2, Blue 4
YELLOW
Yellow 5, Yellow 6, Yellow 7, Yellow 8, Yellow 10, Yellow 11
GREEN
Green 3, Green 5, Green 6, Green 8
ORANGE
Orange 4, Orange 5, Orange 10, Orange 11
It's rather unbelievable that these toxins are allowed in makeup at all – especially in a cosmetic that's put directly on the mouth. But the truth is, the regulation for colour additives can be quite lax, especially in the USA. That's why it's best to buy natural, clean lipsticks that are made without heavy-metal bearing artificial colours. Instead, they use naturally occurring mineral deposits called Iron Oxide, which you can learn more about here.
Moving Forward
It's sad to know that the answer to the question: is lipstick toxic? is – yes, usually. But there's some good news, too: there's plenty we can do to protect our health from the negative effects of cosmetics.
For example, firstly, reduce your exposure. Studies show that many women apply lipstick or gloss up to 20 times per day. Obviously, reducing this to 2-3 times a day would greatly reduce your risk.
Secondly, choosing softer hues of lipsticks and glosses can also decrease your exposure. As was mentioned, the darker the colour, the more heavy the concentration of metals.
If you're still wondering if your lipstick is safe, you can easily check its ingredients on the Environmental Working Group Skin Deep Cosmetics Database here.
Finally, you should switch to a non-toxic lipstick brand, of course. With awareness of the dangers of lipstick growing, there is an increasing number of natural brands coming out, which boast incredible quality.
We've tried and tested several, and here are some of the best we've found.
Why is lipstick toxic? It really doesn't need to be that way, and Ilia knows that well!
For those who like their lipsticks highly pigmented, this brand is practically a miracle. Ilia produces bright shades of pink, red and orange that stay on for ages, yet are absolutely not derived from heavy metal sources. Each shade comes in a sleek, minimalist silver tube. These tend to go on a bit more sheer than you'd expect from the colour of the product, and some re-application may be necessary throughout the day.
If the luxuriously heavy gold tube doesn't impress you, the contents will: these lippies are amongst the best we've tried! They're creamy, rich and bursting with opaque colour. The brand bases its lipsticks on organic candelilla wax and nourishing organic avocado oil, so not only are their ingredients all-natural, they're also mainly organic, and are vegan-friendly, too!
There are some excellent points about this brand's lipsticks: first, they're plant based and come in a recyclable aluminium tube. They're also infused with a range of organic ingredients, such as shea butter and jojoba oil, to soften and moisturise your lips. Our favourite is the semi-matte Optimist, below. It seems to suit every skin tone imaginable, and makes you look as though someone just gently pinched your lip.
Zuii Flora Lipstick is a rich, creamy Certified Organic lipstick range with a wide variety of brightly pigmented shades to choose from. Soothing and nourishing, these lippies are also long lasting, and pack Vitamins A and E to protect and moisturise the skin. Our only complaint? The words on the tube wore off over time, making the packing look a bit shoddy. But it's inside what counts, right?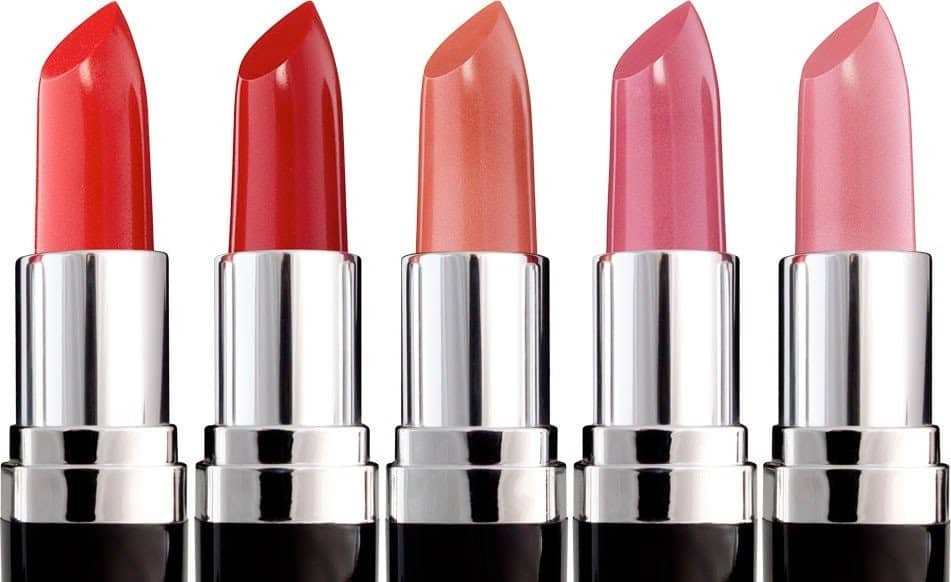 Is lipstick toxic? Not if it comes from the Elixery! Their lipsticks are seriously to DIE for. Their colours are absolutely incredible, and their coverage is slightly sheer, hydrating and stays on for hours. Tempest and Karma are our two go-to shades for every day. Every. Single. Day! But there are loads more exotic shades too, like their trio of shades designed by Samantha Rei. We cannot live without this clean beauty brand!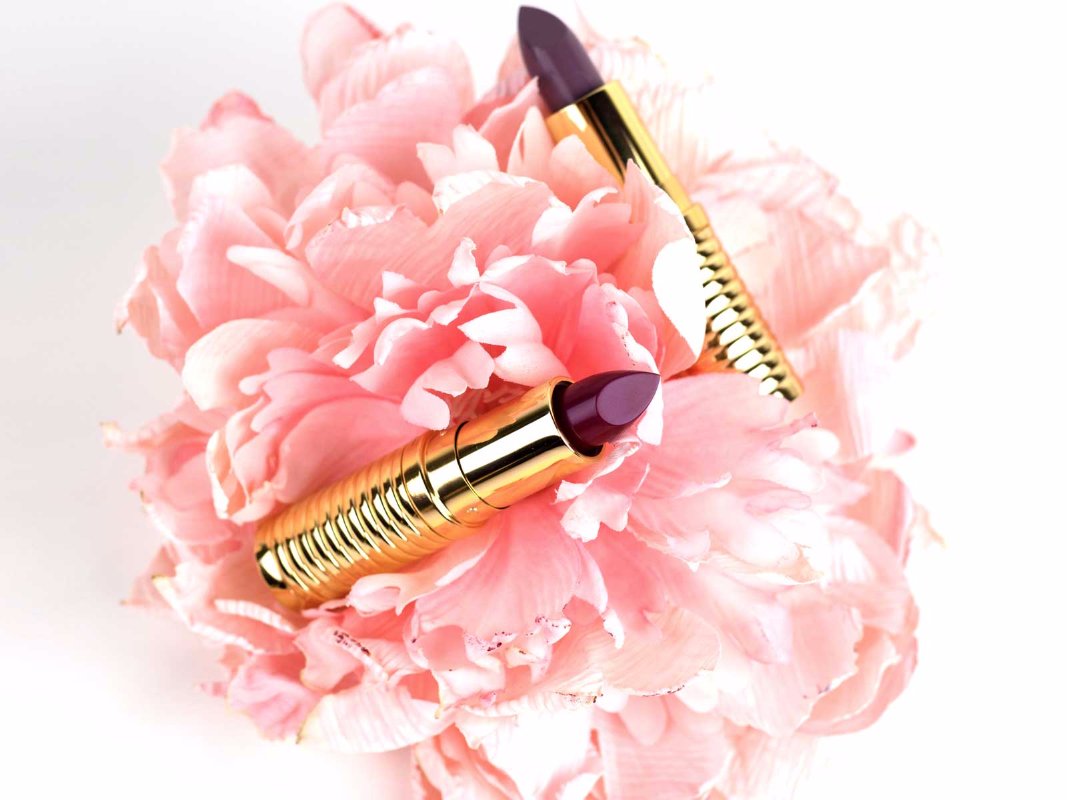 It's incredible how some lipstick shades just seem to suit all skin tones, but Aria Pure Passion Plum is one of them. It kind of looks how your lips do, after you bite them a bit. Hynt Beauty specialises in makeup that's free of all nasty chemicals, and their gorgeous lipstick collections are no exception. Peonies Please is another of their best selling shades, perfect for those with lighter, fairer skin.
Is lipstick toxic? Not if it's Lavera! This was one of the first all natural lipstick brands, and their years of experience comes through with their 100% natural Beautiful Lips Lipsticks. Rosewood Dream #12 lipstick is one of their top sellers, but all their shades saturate your pout with vivid intense colour. Rosewood is a deep rose, great  for everyday wear. All natural pigments are blended with organic flower extracts from roses, lime blossom and mallow to ensure these lippies taste and smell as great as they look.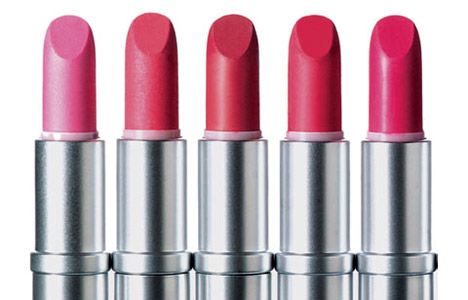 This is another brand we're 100% obsessed with here at Eluxe! Staffers actually argued about who would take the Poppy shade (a rich, wine red) home! All 100% Pure's lippies are anti-aging due to the high concentration of antioxidants and vitamins packed into each tube, and are super moisturising thanks to all the  pomegranate oil and shea butter they contain. Their colours come  from fruit pigments to keep lips super soft and youthful. We like the rose metallic tubes, too.
RMS's vegan lipstick range may contain fewer colours than some, but what they lack in quantity, RMS makes up for with their handmade lipstick's quality. Packed with anti-aging oils and rich organic butters and infused with pure mineral pigments, these babies provide deep texture and rich colour that's 100% non-toxic.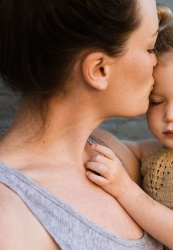 Latest posts by Diane Small
(see all)