Whether you miss the season or simply want to exude it yourself, these are the best non toxic perfumes that smell like summer
By Chere Di Boscio
From sea breezes and salty skin to fresh cut grass and dewy roses, what signals summer more than scent? These non toxic perfumes were created with summer in mind.
Whether you spritz them on whilst lounging poolside, or spray them onto a jumper in the dark months of winter, they're guaranteed to cheer you up with memories of sunny, lazy days.
While we also love unisex perfumes, this summer selection is decidedly delicate, floral and dare we say it? Feminine.
Check out some of the best non toxic perfumes that smell like summer, below.
Non Toxic Perfumes That Smell Like Summer
Experience the captivating scent of The House of Oud Breath of the Infinite Eau de Parfum, a floral scent with a hint of musk. It comes from The Desert Day Collection; a non toxic perfumes range that creates an olfactory narrative of time spent in the desert.
It does so by first capturing the desert's beauty with aromas that recall the natural, dazzling colours of an Arabian sunrise. The fragrance opens with a bright complex of peony and freesia before melting into a fruity heart of peach. The muskier base reveals rich Irian oud.
The perfume's name is a tribute to the breathing technique that connects to the inner space present within each of us. Each hand-painted, oval-shaped bottle is crafted in Italy and showcases a stunning design that you'll want to keep long after the perfume has finished.
Main notes: Peony, peach, oud
Price: Around $190
Brumee has created a line of fragrances that are truly good to you and your body. Void of any harmful chemicals or alcohol, they make exploring natural fragrances fun and easy! Our pick for summer is an easy one: their beautiful cedar and vanilla blend.
This unique concoction balances the yin and the yang, with its masculine green notes and heady, womanly vanilla. It's warm, inviting, and perfect for those who usually have allergic reactions to perfumes.
Main notes: Vanilla, cedar
Price: Around $50
You know when you kiss a kid or your boyfriend, and there's that intimate smell of skin, fresh air, and summer? That's what geranium smells like for me. And this unique perfume by Balm Balm captures that summer scent perfectly.
There's  spearmint and petitgrain to ensure the floral scent is never too sweet or overwhelming, and you can rest assured that this is based on  100% natural ingredients, with many of these are actually organic, meaning you truly will smell sweetly natural!
Main notes: Earthy rose
Price: Around $30
Prefer for your whole body to be perfumed? This limited edition perfume oil features the classically summery scents of orange, lavender and magnolia.
The fresh, uplifting scent creates an atmosphere of warm weather and calm, while avocado, sweet almond and argan oils form a moisturising base, leaving skin thoroughly nourished and smooth. Added Vitamin E, a potent antioxidant, works to protect your skin against external aggressors while soothing, calming and strengthening your natural barriers. Suitable for using on both your hair and body, the perfume oil is used in every Soho House and Cowshed spa.
Main notes: Lavender, orange
Price: $45
What could be more summer fresh than a simple rose perfume? This one by Neal's Yard blends hundred petalled and damask roses with organic rose geranium, organic cedarwood and pink pepper to create a beautifully subtle, natural scent that's truly classically feminine.
It's one of our favourite non toxic perfumes for its simplicity and longevity.
Main notes: Dusty rose
Price: Around $75
For each of us, the scent that evokes summer may differ, something that perfume house Pigmentarium celebrates. Working together with artists and artisans, the family-owned business creates a symphony of senses that will spark the most beautiful emotions and memories.
The wearer of this scent will deviate from trends, destined to walk their own path. Whether they're male or female, all Pigmentarium scents highlight the character of the person wearing it. Sourced from the very best quality of raw materials and essential oils, the perfume will provide a long-lasting fragrance that will differ for each wearer.
With top notes of grapefruit, tangerine and rhubarb, middle notes of juniper berries and pepper and base notes of vetiver and patchouli, this fragrance was intended to stir memories of the first dip in the pool on a hot summer day; your own private Paradiso.
Main notes: Grapefruit, vetiver, patchouli
Price: Around $145
The debut fragrance by Eau de Medeau is called Origin, and contains only clean, non-toxic ingredients. We think you can truly smell the difference!
It's just bursting with a light, summertime freshness, thanks to its opening of breezy white and green top notes. These melt into an embrace of beautiful, blousy florals, before drying down to a soft, warm cashmere. The brand is
Main notes: Green, rose, vanilla
Price: Around $100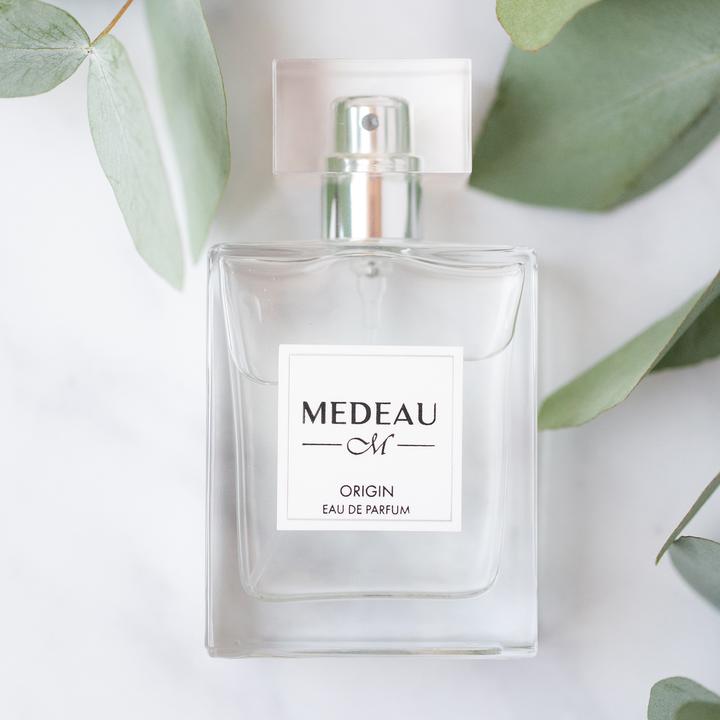 For me, green will always be the colour – and scent – of summer. Growing up in Canada, I remember the scent of cedars and pines near the shores of the lake where we had a cottage, and of course, nothing was lovelier than playing on a lawn of freshly cut grass.
Made with organic alcohol and natural fragrance materials, with zero synthetics, this Acorelle scent is based on aromatherapy concepts; it's truly a perfume that has been designed to make you feel good.
It harmoniously blends the freshness of citrus fruits like lemon and bergamot with the subtle sweetness of Moroccan mint leaf. A rich powdery floral aspect is supplied by Florentine iris and patchouli, as well as Virginian cedar and Argentinean gaiac wood. So fresh!
Main notes: Cedar, lemon, bergamot, mint
Price: Around $30
When I heard about this on Twitter, I became really, really excited. I LOVE jasmine, as it takes me back to when my husband was courting me in Argentina. There was some jasmine in the neighbour's garden, and he used to nick a few buds for me–it was the most exotic thing I'd ever smelled, and still reminds me of those romantic days (and nights!).
To try to revive those memories, I used to wear a jasmine  scent by Estee Lauder, but frankly, the wicked headache it gave me (and others, sometimes) was totally not worth the pleasure of the aroma. Lucky me, then, to find this gorgeous perfume by Organic Pharmacy, which (unlike Estee Lauder's product) contains no nasty, headache inducing chemicals–in fact, it's mostly pure organic ingredients and oils. This perfume is a new favourite: it brings all the lush pleasure of ylang ylang and bergamot  notes, followed by a light jasmine that lasts and lasts. And just look at that bottle! Well worth the price tag.
Main notes: Pure jasmin
Price: Around $200
Pacifica is one of the best known producers of non toxic perfumes, and this particular scent is one of our favourites!
Though it's one of the most common fruits in Europe, there's something highly sophisticated about fig scents, and this one is no exception. Earth meets the Sea in this green, full-bodied blend made with notes of fig, moss, close and cyclamen, all set in a luscious sandalwood base.
Sensuous and complex, it's a wonderfully imaginative take on a classic fig scent. And we love the fact that this roll-on version pops easily in your purse, so you can top off your perfume as needed.
Main notes: Pure fig, sandalwood
Price: Around $16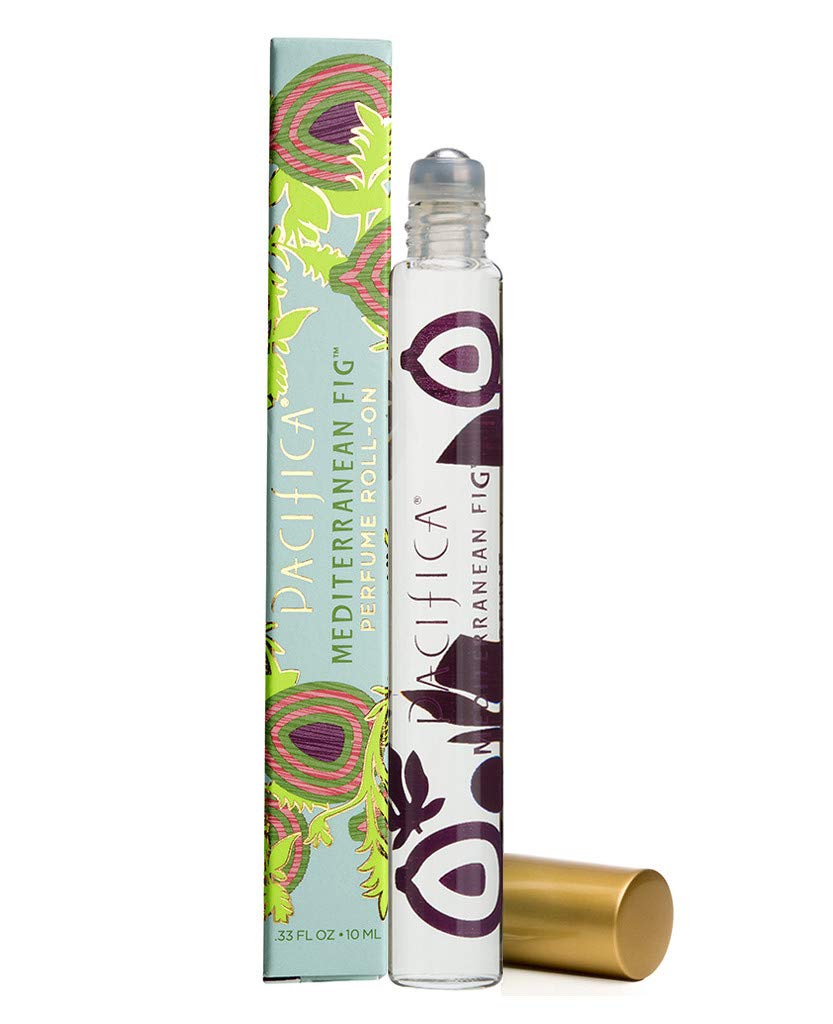 This is one of those non toxic perfumes that's definitely a rich hippy favourite! The main ingredient is apparently, Love, followed closely by very summery camellia oil, bergamot, and rather uniquely, cardamom, which gives this slightly sweet perfume a spicy tang.
Ylang ylang and juniper are also present, as are tiny quartz chips, gem and flower essences, colour rays, sacred symbols, mantras and sound, all designed with aromatherapeutic healing properties in mind. This time, to help you heal the body, and feel comfortable in the skin you're in all summer.
Main notes: Bergamot, cardamom, camellia
Price: Around $30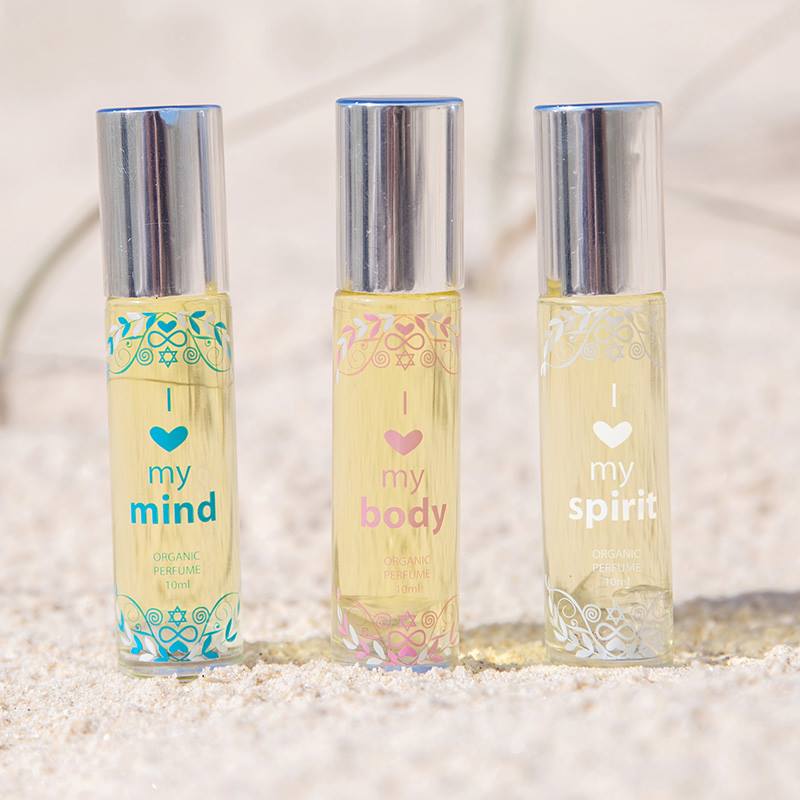 Image 2: Heidi Klum rose from Wikipedia
Latest posts by Chere Di Boscio
(see all)