It's hard find natural perfumes that last for ages! But we found 10 that are absolutely wonderful
By Diane Small
Fragrance is surprisingly powerful – from the candle you light when entertaining to the bubble bath you soak in after a long, hard day, natural perfumes can change our moods, spark a memory and even help us fall asleep.
Given the potential power of scent, it seems rather sad that most perfumes are packed with harmful chemicals, such as cancer-causing phthalates, irritating aldehydes and other synthetic chemicals.
Luckily, more perfumes are being created from 100% pure, natural, vegan-friendly oils today more than ever before, and some brands are even ensuring their manufacturing processes are eco-friendly and ethical, too.
It's good to know, but it's still really difficult to choose the perfect personal fragrance, especially since many natural perfumes, no matter how pleasant at first, tend to fade away quickly.
Why perfumes do – or don't – last
Perfumers call the ingredients used to make a scent last "fixatives." Whether synthetic or natural, perfume fixatives hold a scent together and keep it from fading away once the liquid evaporates on the skin.
There are some organic ingredients, such as frankincense, oud, benzoin, myrrh and Peru balsam, which delay scent loss though their molecular structure. It's these ingredients that generally comprise natural perfumes that last.
Vetiver and oakmoss are other plant based fixatives that evaporate slowly themselves, but don't affect the evaporation rate of other ingredients. Consequently, these types of base notes tend to make their presence known long after the middle and top notes fade.
But here's the thing: organic fixatives come from exotic plants that are hard to find. And for that reason, natural perfumes that last will come with a pretty steep price tag. Just remember this when buying a fragrance: you get what you pay for!
Natural…but not ethical
But just because a perfume is natural doesn't mean it's ethical. Vegans may be appalled to learn their favourite scents may have not only been tested on animals, but could contain animal ingredients, too. Musk, ambergris and castoreum are pheromone-rich fixatives that may be non-toxic, but they're highly cruel as well.
Musk was originally derived from the sexual glands of the Himalayan musk deer, but is now often harvested from the civet cat instead. Ambergris, on the other hand, is a solid, waxy substance of a dull grey or blackish colour produced in the digestive system of sperm whales, and castoreum is an oil produced by the castor sacs beavers have between their genitals and their anus. All of these fixatives involve cruelty to animals, and so obviously, perfumes that use them are not included in our list of 10 Natural Perfumes That Last for Ages. And we recommend that you never contribute to animal cruelty by buying such fragrances!
All of them boast completely different scent profiles, which we've tried to describe to the best of our ability to help you make a great choice.
Natural Perfumes With Real Staying Power
This is quite a unique scent, and reminds us of the crisp, colourful vibes of fall. Apparently it was inspired by the cowboy bars of the high desert, and the main notes of black pepper, clove and tobacco reflect this. This eau de parfum by Los Feliz Botanicals also features rose and geranium to soften the scent a bit.
Best described as: Spicy, earthy, autumnal
Price: Around $150
Longevity rating: 9/10
This all natural perfume oil smells as soft and gentle as a baby. That's thanks to its powdery, tea rose notes, offset by some exotic sandalwood.
Babies are definitely the theme of this fragrance, as it was apparently created as an ultra-subtle blend for new mothers and mothers-to-be. Over time, it became so popular that its makers, Ajne, decided to include it in their main range of perfume offerings.
The genuine seven-carat amethyst roller ball that you apply this scent with is said to enhance the chakra balancing energy of the plant oils the perfume also contains. Amethyst is also believed to ward off negativity, and help still the mind.
Best described as: Luxurious, powdery, mature, unique
Price: Around $80
Longevity rating: 10/10
This woody, oriental fragrance is sexy, passionate and evocative, and has been created for men and women.
The top notes start with sizzling citrus, complemented by pink pepper. The rich, sultry, exotic woody accords add intensity, with the harmony of cedar-wood, patchouli and sandalwood coming through in the base; all enhanced by captivating Oud.
All Fragrance du Bois's Oud fragrances are made from 100% organic Vintage Oud oil sourced from sustainable sources. Certified by CITES, the oil  is aged and matured for several years before being used for these gorgeous perfumes.
Best described as: Spicy, exotic and warm
Price: Around $325
Longevity rating: 10/10
This Vibe Perfume Oil by Lina Hansen was inspired by the exotic spirit and warm deserts of the Arabian peninsula. Rich oud, agarwood, black pepper, and cardamom conspire to create an atmosphere of romance, mystery and wealth.
This alcohol free, vegan perfume is based on non-GMO, plant-based oils. They combine to make this one of the natural perfumes that last the longest.
Best described as: Spicy, exotic and warm
Price: Around $99
Longevity rating: 10/10
American Perfumer Amanda Walker's small batch, botanical blends are always super desirable, and "Mejica," might be the sexiest of her five USDA certified-organic scents. It's a delicious, warming blend of three vanillas, rare resins, and spices, and was inspired by travelling.
Top notes include thick, pulpy vanilla, fading into autumnal spices, like cardamom and cinnamon, and ending in rich resin. Not only does this scent offer an adult version of vanilla and spice, but the petite bottle looks wonderful on any bathroom shelf. And best of all, the flower seed-embedded box can be planted to create a fragrant surprise in the spring!
Best described as: Oriental, feminine
Price: $65
Longevity rating: 6/10
Spring is the inspiration for this feminine, floral perfume. It boasts elements of fresh-cut grass and sweet pear. These green notes combine to provide a delicate blend that's reminiscent of the great times we all experience in the summer. And miss dearly in the winter! But what really stands out here is exotic jasmine. If you're a fan of the flower, you'll love this one! And it's thanks to that natural oil that this is one of the best natural perfumes that lasts.
Best described as: Sweetly floral
Price: $25
Longevity rating: 9/10
Sometimes, only a strong, feminine floral scent will do, and this one is purely for femmes fatales. Moon Bloom is a powerful blend of rich, pure oils, including  tuberose absolute, jasmine absolute and ylang ylang, along with further hints of coconut, leafy greens and tropical spices. It all adds up to an intoxicating, complex scent that Eve would have worn in the Garden of Eden, if Moon Bloom had been invented then!  
Best described as: Sensual white flowers, seductive
Price: Around $155
Longevity rating: 10/10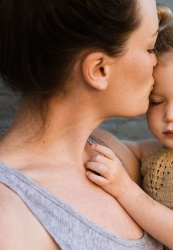 Latest posts by Diane Small
(see all)