They smell great, feel luxe, and no animals were harmed to make them! Check out our picks for the best natural vegan perfumes
By Lora O'Brien
They say you're never fully dressed without perfume! Adding a spritz of your favourite fragrance can be the final stage of your grooming routine. But do you know what's in that bottle?
Quite often, that heavenly liquid can contain literal animal parts. And if not, it may have been tested on animals. Think: torturing cats and rabbits by dripping stinging perfume in their eyes. Or shaving their fur and spraying their skin with corrosive chemicals. NO beauty product is worth that!!
And get this: some brands that claim to be vegan are actually owned by a larger parent company. That 'parent' may sell their 'child' brand in China. A country that requires animal testing by law. Which means your 'vegan' fragrance isn't really that at all!
But there's good news, too. With veganism on the rise and the demand for ethical beauty products greater than ever, there are now loads of vegan and cruelty-free options available. Here's what you need to look for when buying natural vegan perfumes.
Non-Vegan Perfume Ingredients To Avoid
If you're vegan, halal, or even just want to use cruelty-free beauty products, then you'll know the hardship of navigating the maze of non vegan perfume ingredients. Companies often sneakily hide information about animal ingredients when it comes to scents.
For example? They add various non-vegan ingredients, such as honey, beeswax and the secretions of animals to help perfumes to last longer. And they don't disclose that stuff, because it's all 'a trade secret'.
Be sure your natural vegan perfumes don't have any of the following:
Civet
This comes from an African cat-like animal. Their glandular secretions are (very painfully) collected from the wee beasties to get a velvety, floral scent. Civet secretions are obtained via incredibly cruel methods, and the animals are kept in dark, depressing cages. (Note: These animals are often also used for so called 'civet coffee'. Avoid that, too!)
Musk
Another hugely popular ingredient in mainstream perfumes, this one comes from a male musk deer. The odour is obtained from their glands. Today, musk deer populations are dangerously low, as cosmetic companies hunt them to near-extinction, just to get musk for fragrances. Not worth it!
Ambergris
This one is super gross. Ambergris is a substance that sperm whales produce in their guts. Whalers used to target whales just to kill them for their ambergris, but today, cosmetic companies claim they only use ambergris that washes up on the shorelines. Hmm…really? Even if that's true, um, yuk.
Castoreum
Never short of gross ingredients, many perfumes also include castoreum. This oil comes from the castor sacs of a beaver. It resembles a musk-like scent. Which is unfortunate, because beavers are being caught and killed just to extract this ingredient.
Kasturi
This is a secretion from the male deer. It comes from a gland between the deer's back and rectum. To obtain Kasturi, hunters remove the gland entirely. In other words, they kill deer for kasturi so they can sell it as a fixative in perfumery. Simply cruel!
Vegan perfume ingredients that you should still avoid
Even if an ingredient is vegan friendly, it could harm your health, if not that of animals. In fact, perfume is notoriously one of the most toxic cosmetics around. And the worst part is, due to 'industry secrets', brands are not always required to reveal each ingredient that's in the bottle. Buyer beware! Buying natural vegan perfumes or organic perfumes is the only way to steer clear of the toxic chemicals, below.
Parabens
Used as a preservative in cosmetics, parabens have been connected to a variety of health issues, including cancer.
PEG
Polyethylene Glycol is used for a variety of reasons in the cosmetics industry. For example, it can be hydrating. But because it has an accumulative, toxic effect on your health, and is easy absorbed through the skin, it's best to avoid this ingredient.
Synthetic musks
There is a flower seed that produces a 'musky' scent. And that's fine. But a lot of synthetic musk scents, especially cheap ones, are VERY bad for you, and for the planet! These are lipophilic compounds and tend to deposit and persist in fat tissues. They have low biodegradability and accumulate in the environment. Fake musks found in perfumes, body sprays and air fresheners have been linked to allergic reactions, hormone disruption and possibly even autism in children.
Phthalates
I saved the worst ingredient for last. Phthalates are VERY common in perfumes. And that's bad news, because they are a powerful hormone disruptor, and can cause everything from infertility and birth defects to cancer.
Convinced you need an all natural vegan perfume? Are are some of the best we know of, below.
The Best Natural Vegan Fragrances
When it comes to fragrance, KIERIN NYC is a bold brand that is disrupting gender norms. Unlike conventional natural vegan perfumes, KIERIN NYC's fragrances are genderless and individualistic; diverse and inclusive.
Inspired by the energetic vibes of an urban lifestyle, KIERIN NYC fuses personal experiences with story-telling to create scents that reflect real NYC stories.
Why it's my vegan perfume pick: Their Santal Sky scent is the ideal fragrance to connect the wearer to nature. Woody, intimate and serene, this fragrance boasts an earthy vibrancy that refreshes the soul and evokes a sense of calm. The cruelty-free brand is also proud to produce vegan fragrances that are clean and made without toxic extracts, such as sulfates, parabens, phthalates and formaldehyde.
Price: $90.00
One of the best natural vegan perfumes for: Those who love nature. This will transport you to a woodland wonderland anytime, anywhere.
For the last decade, Abel has been one of the most prolific natural vegan perfumes brands. They're on a mission to create the world's best 100% natural perfume without having to compromise on ethics and aesthetics.
The eco-friendly brand's range of unisex fragrances is perfect for someone still looking to splurge on a designer fragrance. The price tag may be steep, but it highlights founder Frances Schoemack's own struggle to find a natural perfume. Her brand Abel uses only the finest ingredients from the most ethical suppliers, including a plant-derived 'musk' scent taken from the seeds of hibiscus flowers.
Why it's my vegan perfume pick: Golden Neroli is the perfect scent for the warmer seasons. The luscious floral scent has balanced notes of neroli and matcha tea, jasmine, ylang ylang and vanilla. One spritz of this delicious scent, and the 'golden hour' quickly transforms into a golden day, month and year.
Price: $125.00
One of the best natural vegan perfumes for: A green, unique unisex scent that is truly scent-sational.
The saying you get what you pay for really does apply when it comes to natural vegan perfumes. If you buy cheap, often the ingredients will either be harmful to your health, or simply won't allow ther perfume to last.
Chantecaille may cost a bit more, but it's worth it. This is a philanthropic French brand that is famous for its use of unique high concentrations of natural botanicals in their whole range. And their fragrances are the epitome of luxury. All Chantecaille products are free of phthalates, sulphate detergents, mineral oil, petrolatum, palm Oil, synthetic colours, synthetic fragrances and GMOs.
Why it's my vegan perfume pick: If you can't help stopping to appreciate the finer things in life, then this Darby Rose parfum may be the scent for you. This sophisticated perfume is a fresh, modern take on a classic rose scent. Nothing ordinary or 'old lady-ish' about it! It oozes beauty and femininity in every spray.
Price: $266
One of the best natural vegan perfumes for: Capturing the scent of summer all year round.
Clean by name, clean by nature! This is a brand whose ethos is all about creating a better world for both us and the planet.
Clean Reserve makes each of their perfumes with responsibly sourced ingredients as well as green manufacturing and packaging.
Price: $115.00
One of the best natural vegan perfumes for: Experiencing the exhilarating touch of a hug. The perfect perfume to wear on a date!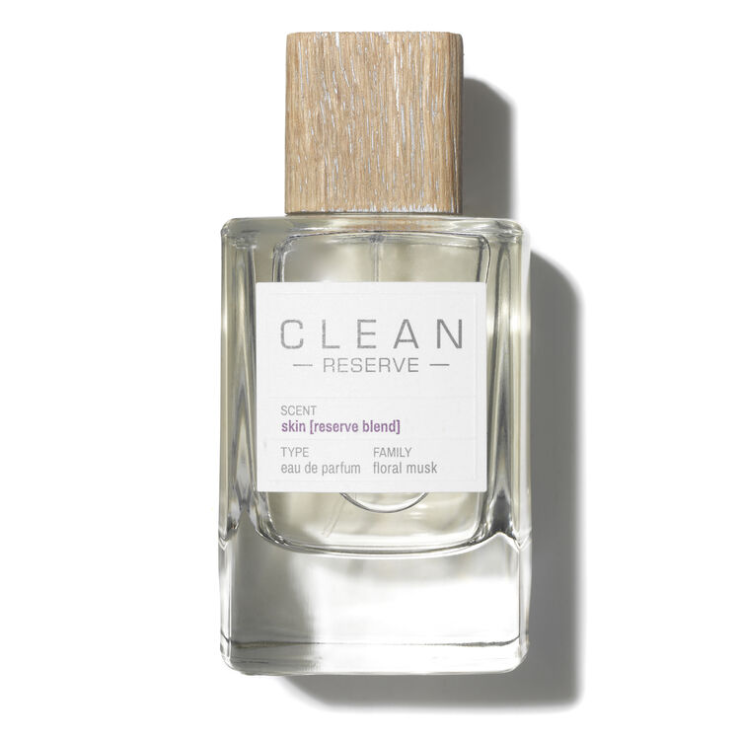 Founded in 2011, Laboratory Perfumes are British scent specialists, and craft unique, gender-free fragrances. Scientifically formulated to react to the wearer and evolve over the day, this is one fragrance you will never grow tired of wearing.
All Laboratory Perfume scents are made in the UK using socially conscious, environmentally friendly and cruelty-free ingredients. Everything in the bottle is kind to the skin and free from parabens. The company has dreamt up a range of fragrances based on an association with the English coast and surrounding countryside.
Why it's my vegan perfume pick: Samphire harnesses the vibe of an autumnal walk in the woods. A pinch of spicy juniper berries, citrus oil and an intoxicating trio of lavender, rosemary and basil join verbena to layer over white amber and oak moss to evoke fresh, coastal air in a perfume.
Price: $110.00
One of the best natural vegan perfumes for: An alluring perfume that suits both men and women.
No, you won't smell like you've just slathered yourself in suntan oil! Heretic Dirty Coconut Eau de Parfum is a much more sophisticated scent than that.
Of course there's coconut, an aphrodisiac with stress relieving properties. But this is cleverly blended with sensual sandalwood and warmed vanilla. The end result? Soft, feminine, summery, and a bit exotic.
Why it's my vegan perfume pick: Heretic's materials go far beyond the 'cosmetic' department! They touch the realms of homeopathy, ayurveda, mysticism and herbology.
Price: $65.00
One of the best natural vegan perfumes for: A unique scent with a hunt of summer.
Strange Invisible is as natural as fragrances come. They're complete natural, botanical, and reverently hydrodistilled from biodynamic, wild-crafted, and certified organic plants. Wondering what 'hydrodistilled' means? This is a gentle immersion method that captures the complete aromatic profile of a plant. Steam distillation, a more common perfume-making method, doesn't get all the subtle notes a flower or plant offers.
All Dimanche fragrances are vegan, cruelty-free and free of synthetic ingredients. They create their heady scents with ethically sourced, organic essential oils. And their master distillers source all their raw materials directly.
Why it's my vegan perfume pick: There are a plethora of scents to choose from this brand. One that stands out for me is Dimanche. Imagine iris, hydro-distilled rose, honey, amber and cacao. Wow, so unique! The gorgeous scent sparks vibes of a cozy picnic in the woods in summertime.
Price: $210.00
One of the best natural vegan perfumes for: A sexy and sophisticated scent that's perfect for ladies who lunch.
Summer afternoons in orange groves. A European forest after the rain. French lavender fields in the sun. These are but a few of the natural fragrances Bravanaris aims to capture in its natural, vegan scents. My personal fave is Muga. This is basically spring in a bottle: rock rose, lavender blooms, chamomile, rosemary, and a hint of honey.
If (for some weird reason) no Bravanariz scent appeals to you, never fear. They also provide a bespoke perfume service, where you create your own signature fragrance. The perfect gift!
Why it's my vegan perfume pick: As someone whose roots are in Europe, this somehow touches me deeply, on a subconscious, emotional level.
Price: From $8 to $130
One of the best natural vegan perfumes for: Gifting – especially the bespoke service!
This intense vegan perfume features rich oriental notes with exotic white flowers. Fresh bergamot with a pinch of spicy pepper makes you shine. Underneath lies a beguiling heart note of sexy jasmine playing with sensually fragrant Turkish rose. But that's not all! Amber and vanilla absolute from Madagascar linger behind for a sexy glow.
Why it's my vegan perfume pick: This is a beautifully feminine perfume.
Price: Around $150
One of the best natural vegan perfumes for: A handmade, luxurious perfume in eco-friendly, recyclable packaging
Latest posts by Lora O'Brien
(see all)