Brilliant Earth shines for so many reasons: ethics, style and sustainability being but a few!
By Diane Small
Beth Gerstein knows how hard it is to find ethical jewellery. When her boyfriend (now husband) Alex proposed, they searched everywhere for a conflict free diamond. They came up with nothing they liked. Impassioned with the idea of finding something ethical to represent the couple's love, Beth enlisted her friend Eric Grossberg to help, and together, they founded Brilliant Earth Jewellery in 2005.
The Founding Of Brilliant Earth
It wasn't easy to launch a clean jewellery brand! A lot of research had to be done. Where was the best – and worst – place to source gemstones? What kinds of metals were the best – and worst – to use? Which certifications were most – and least – trustworthy?
Brilliant Earth decided to go with Beyond Conflict Free™ Diamonds. These have been selected for their ethical and environmentally responsible origins. As part of their commitment to environmental responsibility, all of their jewellery is crafted from mainly recycled materials. These include both precious metals and stones.
To reduce the demand for additional gold mining, which is always harsh on the environment, Brilliant Earth vowed to use only recycled gold and platinum from secondary sources. These metals are re-refined to ensure that they are identical in quality to newly mined metals, making them just as pure as any 'new' gold on the market.
They are also a certified member of the Responsible Jewelry Council, the leading ethical standard within the industry. Which means you can really trust this brand!
Socially Responsible, Too
We can't talk about the jewellery industry without raising the issue of conflict gems and metals, and child and slave labour. These issues haunt production of most jewellery brands.
As well as being planet-friendly, Brilliant Earth wanted to be people-friendly too. So the company has always been 100% dedicated to socially and environmentally responsible sourcing. They carefully choose selected suppliers who provide proof that they adhere to the strictest labour and environmental standards. All external suppliers must demonstrate a completely transparent chain of custody for their gemstones.
And now, thanks to new technology, Brilliant Earth is using the most sustainable gems of all: lab created diamonds!
These are grown in highly controlled laboratory environments using advanced technological processes that duplicate the conditions under which diamonds naturally develop. Lab created diamonds, also known as 'synthetic diamonds' have all the same chemical, physical, and visual qualities as mined diamonds. The difference is that unlike mined diamonds, they do no harm to the Earth whatsoever. The same fire, scintillation, and sparkle radiates out of each stone, and there's more good news, too! Lab diamonds cost less than their more damaging counterparts. Perfect for ethical engagement rings!
Beyond Rock & Metal
The company wanted to go beyond their products in terms of sustainability. They decided their packaging should be, too. They package their pieces in responsibly sourced wood ring boxes. These are designed to be as iconic as the jewellery they hold. They're made from wood sourced from Forest Stewardship Council (FSC) certified forests, which are responsibly managed to protect the forests for future generations. All of their shipping packaging is also eco-friendly.
Brilliant Style
Today, Brilliant Earth's entire team, from designers and sales associates to gemologists, all aim to work to provide customers with beautiful and ethical jewellery.
Specialising in classically designed jewellery, their rings, pendants, earrings and bracelets are perfect gifts that last a lifetime without going out of style. And of course, Brilliant Earth is great at providing future brides and grooms with the most eco-friendly engagement and wedding rings available, ensuring that they are able to mark their union with very positives symbol of love and responsibility.
What could be more brilliant than that?
For more information, please click here.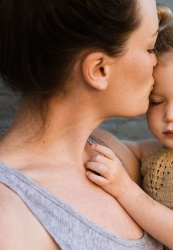 Latest posts by Diane Small
(see all)