This article may use affiliate links. Eluxe Magazine only links to products we trust.
By Sophia Hussain
Women have always coveted long, luxurious locks, as it's the ultimate signature of feminine youth and beauty.  We use  hair colour to better match our personal style, or to mask emerging white hair.  But as much as we may love them, there's no denying that all permanent hair colours contain a cocktail of chemicals – the trick is choosing the least toxic mix.
The most common – and dangerous – of these chemicals is probably PPDs (p-Phenylenediamine), which has been linked to bladder cancer, lung, kidney and nervous system disorders and severe allergic reactions. It's almost impossible to formulate a hair colourant without PPDs, however. The main thing to watch for, in this case, is the concentration of the chemical. In mainstream supermarket brands, it can be as high as 5-6%, whereas for brands that claim to be 'natural', it can often be less than 1%, and yes, that difference does mean a lot: it's the difference between, say, smoking a pack of cigarettes and being beside someone having a smoke.
Other chemicals to watch for include the following:
Resorcinol
This receives a nasty 8 out of 10 for danger at the Cosmetics Safety Database. It is classified by the European Union as harmful, irritant to eyes and skin and dangerous for the environment. It may also disrupt hormonal function, and lead to  hypothyroidism.
Ammonia
Ammonia is irritant to the skin, eyes and respiratory system, and can cause asthma and breathing difficulties. However, it is much less toxic than PPD, and only receives a rating of 3 out of 10 for toxicity at the Cosmetics Safety Database.  Still, many companies are phasing out this harsh ingredient, which compromises the integrity of the hair shaft, too.
Persulfates
Sodium, potassium and ammonium sulphates are present in hair dyes and bleaches, and are used in concentrations of up to 60%. However, concentrations of only 17.5% have been shown to irritate skin, and persulphates are also toxic when the fumes are inhaled, they cause asthma and lung damage. However, the Cosmetic Ingredient Review Expert Panel has concluded that they are safe for occasional use, provided that the skin is rinsed well after.
Hydrogen Peroxide
Hydrogen peroxide is used in hair bleaches. It is corrosive, and has been banned from cosmetic use in Japan and restricted in Canada. Animal studies have shown it has toxic effects on the nervous system, respiratory and digestive systems at low doses. Other studies on animals have also shown that hydrogen peroxide can damage DNA, possibly leading to cancer.
Lead acetate
This is present in some hair colouring products used for gradual darkening, and is another potentially toxic chemical. Lead has well-known damaging effects on the brain and nervous system.
4-ABP
This ingredient has been linked to development of cancer.
Worried your brand may contain some of these? A good tip for those living in the Americas would be to buy European or Japanese brands: the EU and Japan have banned many toxic ingredients that are still permitted elsewhere. Click here to see more information about that.
Buyer Beware
Knowing that consumers have become savvy to the dangers of chemicals in hair dye, manufacturers have gone all-out in their attempts to greenwash their products. Don't be fooled! Just because the name of a product may sound 'green and clean' doesn't mean it is. Some of the worst offenders? L'Oreal Natural Match (the 'natural' refers to your original hair colour, but could easily be misinterpreted); Garnier HerbaShine (yes, it contains bamboo and has no ammonia, but it DOES contain high levels hydrogen peroxide and chemical fragrance), and Clairol Natural Instincts (again, ammonia free, but packed with other harmful chemicals, including parabens and hydrogen peroxide).
However, it should be noted that permanent dark colours will always have some PPDs. In America, the legal maximum is 2%; brands that really try hard to be natural (such as those below) could contain as little as .06%.
It's up to you to decide whether or not to use permanent dyes, but keep this in mind: pregnant women are strongly advised not to colour their hair, and the Environmental Working Group found that 69% of hair-dye products they tested for their Skin Deep database may pose cancer risks. A 1994 National Cancer Institute report states dark dyes used over long periods of time seem to increase the risk of cancers such as non-Hodgkin's lymphoma and multiple myeloma. Despite all the potential dangers, in America, the FDA doesn't regulate hair dye ingredients (synthetic or natural) at all.
You should be aware that all permanent colours will always use some chemicals; choosing the one that is the least damaging and most natural really is a case of using the best information you have to do so.
But never fear – we've done the research for you, and selected some of the best natural hair dyes around.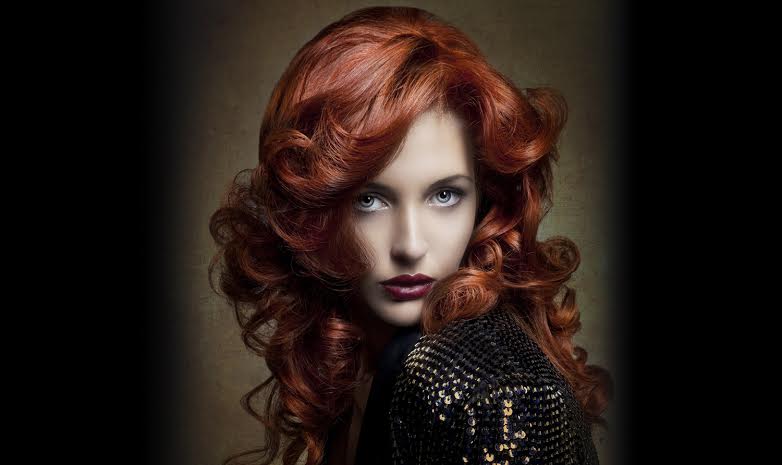 A favourite with top models and celebrities, this Australian brand was one of the first to produce professional grade ammonia, resorcinol and PPD free permanent hair colour making it gentle on hair, scalp and hands. In fact, they call their formula  CCT™–Clean Colour Technology. This delivers clean, lustrous blondes, bright fashion shades and lasting, vibrant colours while completely and gently covering grey.
This certified organic, pro-salon range of permanent hair colour includes a selection that can either enhance your natural hair hue, or deliver more avant garde pastel hued locks. Promising 1oo% grey coverage, a blend of certified organic ingredients, including natural sunflower seed extract and jojoba, apricot and grapeseed oils, activates the colour to fortify the hair for a healthy colour boost. This 95% natural brand also contains a cocktail of essential organic juicy grapefruit and lemon oils.
A range of semi-permanent hair dyes in both powder and cream formulas covers grey hair whilst nourishing the your locks and delivering added volume. The innovative one-step hair colour in a tube process almost makes dyeing your hair feel like a relaxing spa ritual!  This vegan-friendly dye contains organic henna from Sekem Farm (an Egyptian Fairtrade initiative), rhubarb root powder, jojoba seed oil, and a fragrance based on pure essential oils.
ONC Natural Colours are much healthier than anything else out there. They have a low pH and use heat from a blow dryer to open cuticles rather than a high pH chemical that can damage your health and your hair. It smells a bit of bananas, washes off your skin easily (but not your hair, obviously), and doesn't leave a hard demarcation line after regrowth. Because this is basically hair care and hair dye in one bottle, it nourishes your locks and scalp whilst changing the colour of your hair. Of course, it's permanent and lasts as long as any nasty chemical brand.
Fancy rouge ends or an ombre gradient? In three easy steps, choose to either dye selected strands, sections, or simply coat the entire head with your selected hue with Sante Herbal Hair Colours.  The crème formula is safe for ladies of any age – and who can resist a shade called Flame Red!  Of course there are the staple options for brunettes and blondes, and Sante Herbal contains organic henna, walnut shells, and wheat protein for a volumising, high-gloss shine.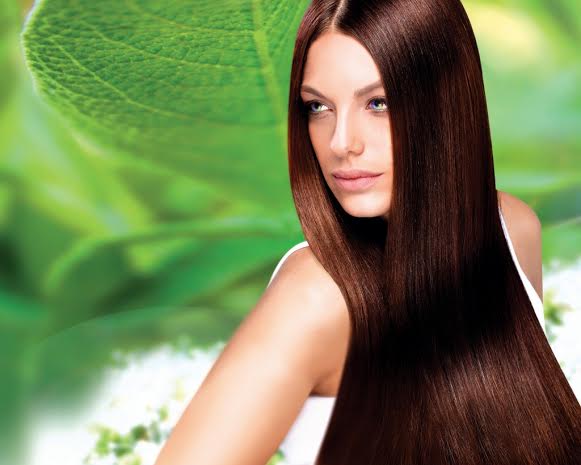 Ok, so this isn't a permanent hair dye–in fact, it's just a temporary root dye, that washes out in one shampoo. But the results are fabulous–our Editor in Chief has tried this one herself and says it's a perfect match for her chestnut brown hair, has no strong odour, and looks completely natural.
Great for men and women, the pump-stick style product was designed and colour-perfected by Beverly Hills celebrity  colourist Kazumi. It contains no toxic ingredients whatsoever; doesn't transfer off onto pillows or clothing; conditions and adds gloss to the hair; takes only seconds to use, and comes in 4 natural hair shades.
Tints of Nature is an effective range of hair colouring and treatment products, including permanent and semi-permanent colours. Each box comes with a prepping shampoo that alters your hair's pH slightly, which results in less damage and more dye penetration. The various tones can be custom-mixed, and the colour fades in a way that replicates realistic natural colour. These formulas are natural and gentle, and contain Certified Organic ingredients whenever possible. Tints of Nature's vegan-friendly hair dyes contain no  resorcinol, nonoxynol, parabens, napthol or ammonia, and the average  percentage of PPD is a quite low: .42%.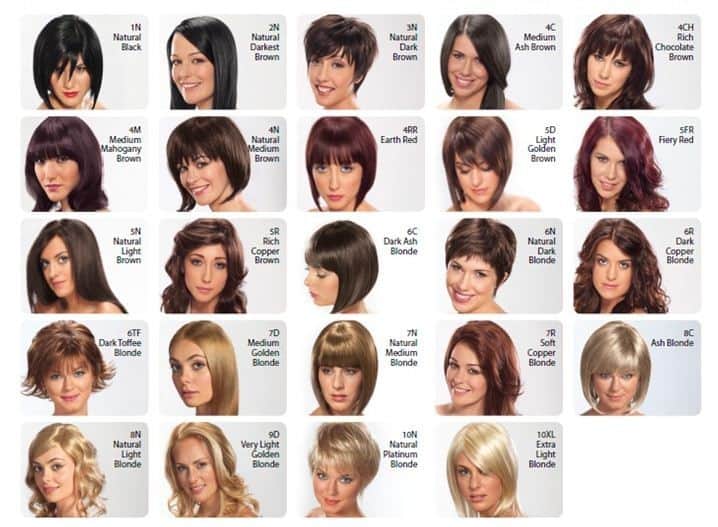 This innovative Danish brand  won the best Natural Beauty Product 2014-2015 in the US market.  No surprise since its natural hair dyes are 100% free  from PTD, SLS, ammonia, resorcinol, and parabens. Containing a naturally derived formula, with a special blend of certified organic lemon and mandarin essential oils, along with 10 additional pure and gentle organic extracts and natural oils which protect the hair during colouring, each shade of this brand's dye will reveal shiny, nourished locks!
Smaller colour molecules called micropigments create a gentler colouring process that doesn't require Madison Reed to use ammonia to aggressively open the hair cuticle to deposit their dyes the way other brands do. In fact, all Madison Reed's dyes are not only ammonia free, but contain no parabens, resorcinol or PPD. The result is no harsh smells, burning or itching that nasty chemicals normally bring. Argan oil and natural keratin are also present in the formulae to keep the products gentle, and of course, Madison Reed offers a range of colours, from Amalfi Blonde to Perugia Black, all of which promise 100% grey coverage.
PETA certified Saach Organics Natural Hair Colours are semi-permanent hair dyes derived from natural plants and minerals, making it a perfect blend of rare hair treatment herbs without any active chemicals.
Made by a small company with a speciality in natural beauty that's easy to contact if you have any questions, these natural hair colours are the first semi-permanent hair colours which cover grey hair effectively in one step. Made with herbs grown and harvested according to Ayurvedic Indian traditions, the powdered dye gently coats your hair for vibrant, stable colour that lasts.
The dyes balance and nourish each hair shaft and help prevent breakage and over-drying, leaving hair thick, lustrous and naturally healthy. They are even suitable for hypersensitive skins, and provide 100% grey coverage, without the use of  Para Phenylenediamine (PPD), Ammonia, or Peroxides.
This brand may sound like it's purely organic, but it's not – there are plenty of non-certifiable organic ingredients here, but the company name was launched over 30 years ago and they've kept it. In any case, the list of what's in these products is pretty benign, and any chemical ingredients are kept at the lowest possible concentrations. For example, PPD (mentioned above) is only .06% for some shades, as opposed to over 5% in most Garnier or Clairol colourings.
Organic Way (Oway) is the beauty industry's first holistic hair colour brand. All 95 ammonia-free permanent hair colour shades are made with biodynamic botanicals (handpicked and grown on their family farms in Italy), organic plants, Fairtrade ingredients and pure essential oils. The base of their hair colour is made with nourishing plant butters, so the hair is left rich, shiny and healthier than before it was coloured. The brand is also certified cruelty-free by PETA and is vegan-friendly, but of course, it does contain some chemicals as well as organic ingredients, otherwise it wouldn't colour your hair permanently. The concentration of those chemicals varies, depending on the shade, so please ensure you read labels carefully.
Note: It's  always important to conduct a hair colour safety test prior to using any hair dye. Follow these helpful guidelines for further information.