Got dyed, gray or blonde hair that's turning a bit brassy? Our list of the best natural hair toners can help!
By Diane Small
Summer can be hell on hair – especially if it's blonde, or has highlights. Swimming in chlorinated water can give blondes a greenish hue, and spending hours in the sun can make your bayalage look burnt.
So no wonder natural hair toners are now a 'thing'.
Natural hair toners make your tresses look more natural than processed by eliminating the warm/brassy tones that result from, well, life. Different color toners offer different results, though. For example? Read on.
Image below: @NIKKILEE
Different Color Toner, Different Results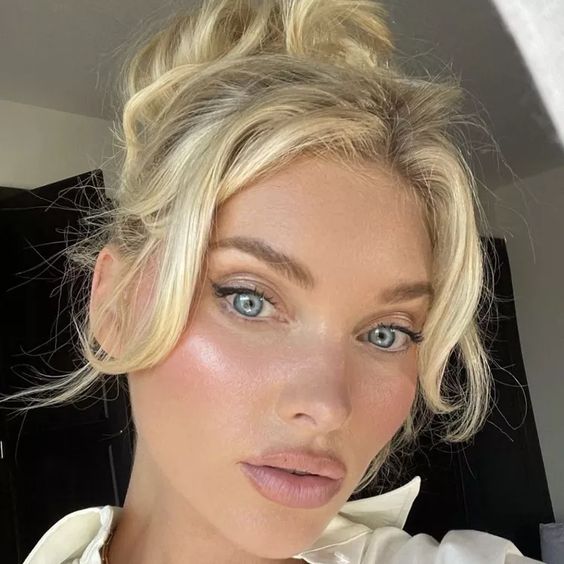 You can kill off yellow shades in your hair with a violet toner, while Trump-like orange shades are nullified by a blue toner. Highlights looking a bit too 'Ronald McDonald' red? Tone them down with a green toner.
Think of natural hair toners as being a kind of foundation for your hair. Just as foundations even out skin tones, so hair toners even out hair tones, making your highlights and colour look super-natural.
Thing is, as with makeup, there are all kinds of toners, ranging from the chemical to the clean. Here's a quick primer to learn about all the options, below.
Know The Three Kinds of Hair Toners
Ammonia Toners
An ammonia-based toner is just a semi-permanent hair color that contains ammonia. It will change the actual pigment in your hair. Be careful – this is strong, chemical stuff, and if you've undergone a lot of bleaching, your hair may already be quite delicate.
Purple or Blue Shampoos
Have you ever heard of old ladies getting a 'blue rinse'? That's actually just a toning shampoo, and it's a hair toner that takes the yellow out of gray hair. Purple shampoos are great for blondes who want to neutralize brassiness. You can use it to maintain ashy tones every time you wash your hair, but you might need to try a couple of different brands to get the strength of toning that you need.
Hair Dye
Another method people use to tone their hair is to just use hair dye. It's technically not really "toning," but it gets the job done to neutralize brassy tones. You can dye all of your hair with a commercial product, or if you're blonde, you can use any of these blonde-specific hair dyes.
When To Tone
In general, you want to make sure that your hair is the desired level of blonde that you want, and that it's in a place where it can take more treatment. In short, if you're hair has been fried by too much processing, let it heal before you tone. Condition it a few times a week with coconut or olive oil. Comb through the oil before bed, put on a shower cap, and rinse out in the morning.
Otherwise, depending on your hair washing habits, you may have to re-tone anywhere from 2-8 weeks in. Make sure you don't wash your hair directly after toning, because the color will start to slip out.
Tip: the less frequently you wash, the longer your color will stay in. Not to mention, you really shouldn't be washing your hair every day! It strips out your natural oils and dries out your hair. Which is really not the best thing to do when you've just been bleaching and toning!
The Best Natural Hair Toners for Dyed & Blonde Hair
This breakthrough eco-luxe conditioner is the height of evolved haircare! It will help you to maintain color for a longer period of time whilst boosting shine, bounce and softness with its pure, plant-based ingredients.
It diminishes the stressful impact of colour on your strands and protects against breakage, splitting and frizz. It's definitely one of the most conditioning of all the natural hair toners.
We love it because: It's a deep conditioner, as well as a toner. Not to mention, it's 100% natural and non-toxic, too!
Price: $34
Vegan? Yes
Although there are plenty of 'purple shampoo' hair toners on the market, if you have a particular shampoo you love to use that isn't a toner, never fear. You can use your regular 'poo and get the toning through your conditioner instead!
This is one of the best natural hair toners in terms of strength. Luseta claims to be stronger than most natural hair toners, and is suitable for all types of gray, blonde, bleached, highlighted, color-treated, and natural hair. It eliminates brassiness, neutralizes yellow tones, and boosts the cool tones in your hair by enhancing the blonde, white, and silver coloring.
The sulfate, phosphate and paraben-free formula is infused with coconut oil, quinoa seeds and biotin to ensure loads of luster and softness is restored to your tresses. And did I mention that it smells amazing?
We love it because: This really does the job! If you have grey or blonde hair, expect it to look much cleaner, softer and frankly, classier. There's also, of course, a shampoo, if you prefer to use that.
Price: $19
Vegan? Yes
Got damaged hair from bleaching it blonde? This is one of the best natural hair toners for you! It's a deeply hydrating hair mask treatment that neutralizes unwanted yellow and brassy tones. That's thanks to its natural ingredients which include rosemary leaf extracts, cocoa seed butter, coconut oil.
But that's not all! This gentle product also features Arnica montana leaf extracts that help to boost hair health and growth. And in our opinion, it smells great, too!
Tip: Shake the bottle before using for best effect!
We love it because: It's as natural as can be, and is also super easy to use.
Price: $23
Vegan? Yes
Operating under strict EU regulations to create non-toxic, high-performance hair colouring products, Madison Reed is well known for having created the first ever Smart 6-Free permanent hair colors that are free of ammonia, parabens, resorcinol, PPD, phthalates, and gluten.
Argan oil, and ginseng root extract and other natural ingredients are added to their hair dyes and coloring products to protect and pamper your hair, too.
Madison Reed's natural hair toners come in four hues, and are perfect for anyone with faded highlights. The toner is a demi-permanent glaze that promises to refine your hair tone, reduce brassiness and condition hair for the ultimate balayage refresh!
We love it because: It comes in four different colors, from vanilla to coffee. And  no matter which shade you select, you can rest assured that you're using one of the most effective, but least damaging, hair toning products on the market.
Price: $25
Vegan? No info found.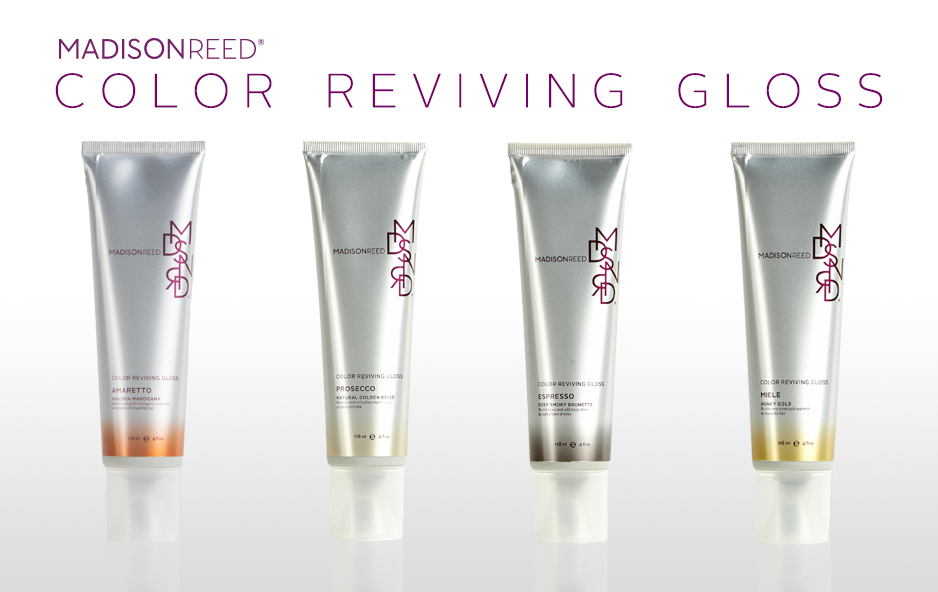 What's more luxurious than lounging in a hot tub with a hair (and maybe even face) mask on, drenching you in goodness?
This pure, plant-based hair mask is guaranteed to keep your hair color looking fresh. Professional-strength and designed to work like an in-salon treatment, Rahua's powerful hair mask uses an exclusive color protection complex to make your chosen shade look even more gorgeous! Exotic morete oils from the Amazon rainforest nourish each strand.
Scented with the intoxicating fragrances of gardenia flowers, this treatment leaves color-treated hair looking soft, strong, radiant, and shiny – and it also helps the Amazon stay forested, as the use of indigenous materials from there encourage communities to keep them there!
We love it because: Rahua is a tried and tested, all natural – and mainly organic – hair care brand that helps to preserve the rainforest, and that really works! This is also one of the best natural hair toners for those who love the planet – hair care products don't get much more natural than this!
Price: $44
Vegan? Yes
ArtNaturals Purple Shampoo and Conditioner are specially formulated to tone, balance, and protect silver-colored and bleached blonde hair. Using these two products in tandem will help to neutralize brassy tones and hydrate and revitalize dry and brittle tresses.
The shampoo's surfactant-free formula locks in the color while the conditioner moisturizes your scalp, thereby preventing your hair color from fading. Both the shampoo and conditioner contain 93% natural coconut oil and vitamin E that help in repairing split ends and damaged hair follicles.
We love it because: It hydrates the scalp, repairs damaged hair, promotes hair growth, and prevents colour from fading. And did I mention this is one of the best natural hair toners for scenting your hair? That's thanks to the use of natural plant based oils.
Price: $14.99
Vegan? Yes
To keep platinum and gray locks looking their best, only purple will do! The violet scent in this Daddy-O hair toner matches the color you see in the bottle. It was made for those with gray or blonde hair who want brighter, healthier looking locks without dull, brassy tones.
An infusion of fresh citrus juices and seaweed gives hair softness and shine, while the violet leaf, rose and bergamot oils create a scent that stays on your hair throughout the day. In fact, this is one of the best natural hair toners for those of you who like their hair to be their 'perfume'!
We love it because: It smells delicious! And of course, is 100% cruelty-free
Price: $11.95
Vegan? Yes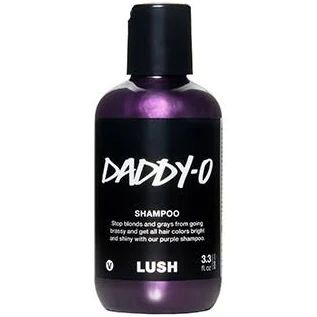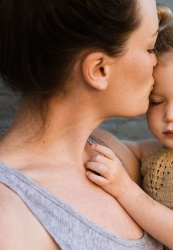 Latest posts by Diane Small
(see all)