By Chiara Spagnoli Gabardi
They say blondes have more fun, but when it comes to taking care of our hair, that's not always true! A simple dip in a pool can take us from Goldilocks to Greenylocks in minutes, and while we always wish for a long, flowing flaxen mane reminiscent of golden thread, we sometimes end up with what seems to be a pile of autumn hay! And the worst thing is, to get blonder, it's easy to  turn to chemicals like peroxide or blue or purple rinses, all which are laden with some pretty nasty toxins.
But never fear–Eluxe has found how to care for blonde hair naturally. In fact, we have a total of 12 tips that are easy to do at home with stuff you may even have in your kitchen cupboard right now!
1. Chamomile Masks
Take a 4-5 chamomile tea bags and put them in a pan of boiling water for around 20 minutes. Once the water cools down add 2T yogurt (more if your hair is long) and mix really well. Put the mixture into your (clean) hair  and if possible, sit in the sun until it's dry.  You may notice that while drying, your hair will already have natural highlights. Repeat this procedure every day until you've achieved the shade of blonde you want.
Products to try:  A popular sodium chloride, paraben and silicone free shampoo brand that maintains blonde hair beautiful is by Klorane, below.  Scandinavian Urtekram makes a wonderful blonde hair conditioner that's all natural, super gentle, and contains many organic ingredients too! Safe to use every day.
2. Beer Rinse
Arm  yourself with a can of pale ale and pour it in a big bowl. Immerse your whole head of hair leaning forwards. It may seem uncomfortable at first but it's worth it! After 3 to 5 minutes, cover your hair in a towel. After an hour wash your hair as usual and you will not only find your hair of a lighter shade but you will notice how the liquid of the hop plant has nourished your hair, too!
Products to try: Put beer's effectiveness to the test with the 100% Aussie Natural Tasmanian Beer Shampoo Bar. It's a bit weird at first, but once you foam it up into a bit of a lather, it acts like a normal shampoo.
3. Lemon Juice Spray
If you've previously messed around with hair dye and your tint's turned a bit green due to copper and chemical oxidation,   you'll find that lemon is a manna from heaven! The lovely citrus fruit is rich in antioxidants that help restore the  colour of your hair.
It's super easy to use: squeeze two lemons and dilute them with a cup of water, then apply this squash on your hair for 30 minutes.  Sit for an  hour in the sun to make the results even more effective–but be warned: lemon juice is quite drying! Either follow this treatment up with a hydrating hair mask, or instead of just using lemons and water, make a spray of equal parts Argan oil and lemon juice and let that sit for two hours instead of one.
Product to try: We love pure Argan Oil by Acure, which helps women's cooperatives in Morocco. Saach Organics Colour Protect Shampoo cleanses the hair gently, and the Henna Extracts and Orange Oil help restore colour to blonde and red hair.  As for hair masks, you can't really do better than John Masters Organics Color Enhancing Conditioner for Blondes.
4. Honey Conditioner
Honey can naturally lighten your hair without damaging it–in fact, it even nourishes your hair and scalp. The downside? Honey  lightens hair more slowly than many other methods, and you need to leave it in longer, too. Still, it's pretty easy to do, gives your hair some extra conditioning and smells great, too!
Just combine 1/3 cup honey with 1/4 cup conditioner. Mix well, and apply through your hair. Cover your hair with a plastic shower cap, plastic bag, of, if you have neither, a towel. Leave on for at least four hours or better yet, overnight. The next day, shampoo and condition as usual. Repeat until you get the shade you want.
Product to try: Dr Organic Bio Active Manuka honey shampoo is a reasonably priced natural shampoo that can be used every day. John Masters Organics makes a lovely Honey & Hibiscus Shampoo that's super gentle and contains no sulfates.
5. Wheat Germ Oil
This kind of oil is one of the most beneficial for blondes: the yellowish-ochre coloured oil  contains high levels of Vitamin A, E, calcium, magnesium, copper and manganese, so it not only lightens, it feeds your hair nourishment, too!
Apply 1/4 cup of  wheat germ oil to your hair and leave on for 30-40 minutes and then shampoo it out. You should find your hair is a bit more golden, and more hydrated, too.
Products to try: There can be no doubt that Weleda is the Queen of the Wheat Germ Oil shampoos. It's been around for awhile and has been tried and tested by millions, with great results. Hair Recipes Wheat Germ Oil and  Awapuhi Shampoo  is one we haven't tried yet ourselves, but it came recommended by one of our staff, and it's free of sulphates and parabens.
6.  Turmeric Powder
This yellow spice has serious dying qualities–it can easily stain anything it stays on for some time, including white countertops, and it's even used as a textile dye! So be sure to use this  with moderation, as  the 'blonding'  effect can be pretty intense!
For  a delicate gold-blonde, put a tablespoon of turmeric  in a cup of warm water and apply it on your hair for 20 minutes. Once you wash it off remember to use some conditioner, as the spice tends to dry the hair.
Products to try: Turmeric Shampoo will help you get golden locks, but it does so much more: it claims to stop hair shedding and dandruff, and it's comprised of all natural ingredients, too.
7. A Good Sun Protector
If you've found the perfect shade of blonde for you and don't want it to fade due to the elements, try protecting your hair with Soleil Shield. It contains natural plant extracts that protect hair from photo-oxidation from sun and pollution. Aloe forms a protective film all along the hair shaft, while provitamin B5 provides long-lasting hydration.
8. Cinnamon
Believe it or not, cinnamon can significantly change the colour of your hair, but it takes time. Make a paste of    three tablespoons of the spice mixed  with a tablespoon of conditioner (double the recipe for long hair).
Apply to hair and cover with a shower cap or plastic wrap. Leave on for at least 8 hours–preferably overnight–then shampoo as normal. Repeat several times through the week until you're as blonde as you want to be.
Products to try: Packed with certified organic ingredients, Everscent Cinnamon Shampoo smells great and  is perfect for healing hair affected by chemical processing and colour treatments. Bonus: contains Chamomile, too!
9. Ginger
Ginger hair may evoke redheads, but it's actually great for blondes! You'll need to get a full sized ginger root and whip it up till it's creamy in a food processor. Apply the paste directly to the hair and leave on for 40 minutes. Rinse off with hot water then shampoo. Your mane will be glowing like a Disney princess's and will smell lovely, too!
Products to try: We love  Bath Body Works Ginger Aromatherapy Shampoo! It quickly regenerates fragile, streaked or dyed hair and restores the hair fibres by using Monoà¯, Tahitian ginger and Argan oil.
10. Neutral/Blonde Henna
Blonde henna creates  beautiful highlights! Neutral or blonde henna is known as Cassia Obovata, and helps  make damaged hair silky, thick and lustrous, and keeps the scalp healthy, too. This kind of henna  won't show up on your hair unless you're very pale blond or grey.
Products to try: You can buy Blonde Henna in its pure powder form, such as that by Saachs Organics, which is designed specifically for blondes, or try  Surya Brasil Henna Cream. This is a semi-permanent hair colouring containing hair dyes plus herbs and fruits from Brazil and India, which offer simultaneous colouration and deep conditioning treatment for the hair. This golden cream colours grey on the first application. It's easy to use, hypoallergenic and dermatologically tested.
11. Shower Head Filters
Depending on where you live, the minerals in some tap water can contribute to changing a blonde's natural golden tone into a brassier shade  if the drinking water has a high  iron content,  or greenish if there's a lot of  chlorine in the water.
Installing a good filter like these on your shower head will not only help prevent those colour-changing minerals from ruining your  natural shade, but it will help save your body from chlorine, fluoride  and other nasty stuff in water, too!
12. Acidic Hair Rinses
Been swimming in a chlorinated pool? Have a high chlorine content in your tap water but can't install a filter on your shower? Then you'll need to make some acidic hair rinses. This will remove the buildup left behind by styling products and mineral deposits that can cause changes in your hair colour.
It's easy to do, and cheap, too: just mix  1/2 cup to 1 cup (for longer hair) of apple cider vinegar with 16 ounces of water. After shampooing, rinse your hair with the vinegar mixture and let it sit for about 5 minutes. Rinse your hair again and style as usual. Repeat whenever necessary.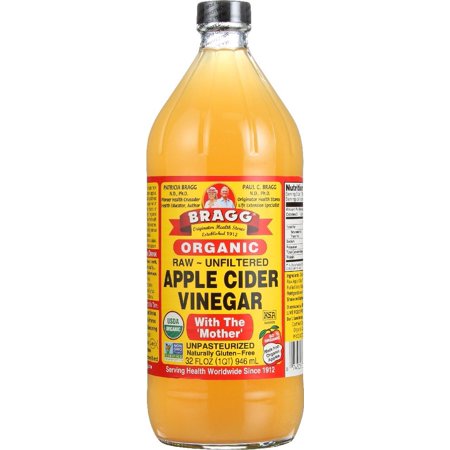 13. Coloured Hair Rinses
Finally a blonde shampoo without all the toxic purple & blue dyes! Art Naturals Purple Shampoo reduces unwanted brassy yellow tones for blonde & grey hair just as a conventional purple or blue rinse would, but this one is SLS free. The premium shampoo is fortified with Vitamin E and Coconut Oil, which moisturise & add shine to your hair leaving it truly healthy.
Another wonderful option is Infuse My Colour Shampoo. This shampoo was designed specifically to maintain the brightness of pale, medium, dark blonde and highlights. It can also be used to give a shine to uncoloured hair, too.
Got darker blonde (let's call it 'bronde'?) hair? Infuse My Colour Shampoo Cobalt Pure Ash subdues warmth and maintains depth of dark blonde, light medium and dark brown hair. Be careful – if applied to bleach blonde hair, it creates strong mint green tones. If you're going a bit grey, Infuse My Colour Shampoo Platinum neutralises yellow, maintains brightness of grey, white, pale blonde and highlighted hair.
14. Natural Hair Dyes
Gone grey but miss your blonde locks? Saach Organics has come up with a natural hair dye that can restore colour to blonde hair, and even covers up the grey!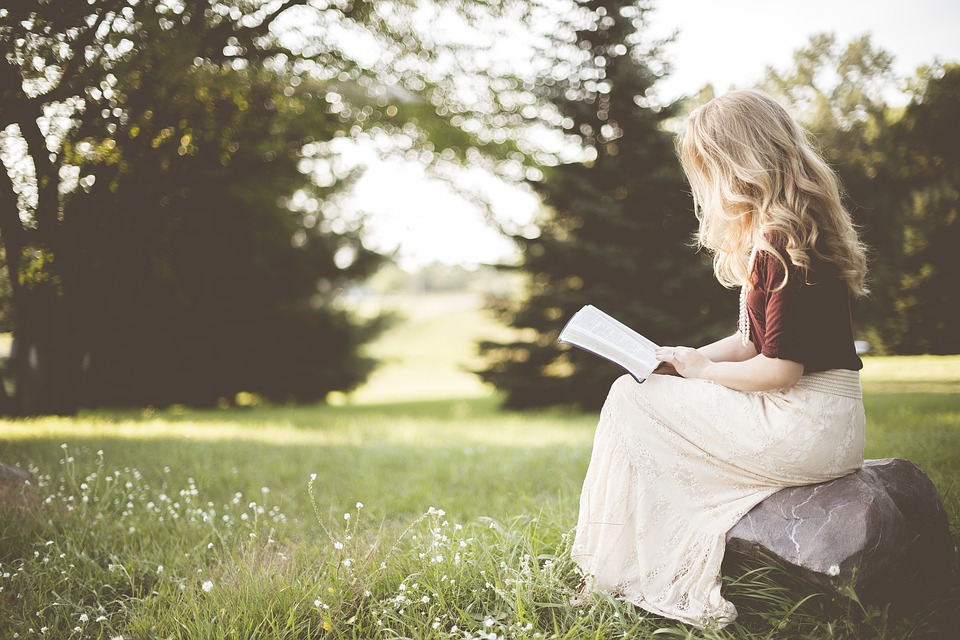 Main image: Korres
This site uses affiliate links with brands we trust, and if you make a purchase using a link, we may receive a commission.
Did you enjoy this post? Want to show your gratitude? Please support us on Patreon!