It may take awhile, but the results are worth it! Here's how to dye your hair with henna at home
By Diane Small
Henna is a gift from nature! It helps to improve hair health by sealing the hair cuticle, preventing breaking, and increasing the shine and appearance of the hair. It is also a natural treatment for dandruff, promotes hair growth, and reduces hair shedding.
Switching to a natural, gluten-free henna hair dye is a great step towards taking care of your hair – and your health. It's particularly an excellent hair dye alternative for people with sensitive skin, but henna has more benefits, too. For example, did you know that chewing on henna leaves is said to reduce the risk of gum disease and treat mouth ulcers?
To know more about this amazing plant, and to learn how to dye your hair with henna the best way, I turned to Harvinder Pahar, an Ayurvedic beauty expert at Saach Organics, for some tips.
FAQs on dying your hair with henna
How does henna work?
"The henna plant contains a natural red pigment, which when combined with the powder of another plant, indigo (Indigofera tinctoria), produces light brown, medium brown, dark brown and jet black colouring for your hair (or skin)," she says.
What do you need to watch out for when dyeing your hair with henna?
Harvinder insists this is important! "Hair dyes that claim to be henna-based occasionally contain other chemicals that can be harmful or cause allergic reactions for those who have sensitive skin, so read your labels carefully!" she warns.
Does henna last longer than dye?
"Yes!" says Harvinder. "Dyes act like a paint or varnish covering your natural hair colour, while henna is absorbed by the entire hair shaft. Unlike dyes, henna will not wash out, though the vividness of the colour will fade over time."
Does henna cover grey?
"Yes. But you may need to experiment with how much time you need to leave the product on for it to do so. I'd recommend 2 hours for normal to fine hair and 3 hours for thicker hair just to be safe," says Harvinder.
Can I use henna over chemically dyed hair?
Again, it's a yes from Harvinder. "Henna is gentle and doesn't react negatively to chemical dyes," she states. "Just ensure the brand you buy doesn't contain any additives like metallic salts, as these may react with chemicals in synthetic dyes."
Harvinder's hot tips:
Add egg and honey to any henna powder and soak the mixture in an iron vessel for a deeper, richer colour.
Although applying henna on your scalp while colouring can dry it out, those with oily scalps may welcome this effect
Oil your hair adequately afterwards to prevent dryness
How To Dye Your Hair With Henna At Home
1. Choose the right color
There's a misconception that henna comes in one colour: carrot red. But nothing could be farther from the truth! Henna comes in all kinds of shades, from light to chestnut brown, coppery red and mahogany to yes, orangey red; jet black and even blonde!
The truth is though, that unlike commercial, chemical hair dyes, you may have to play around with henna (i.e. leaving it on for longer or shorter periods of time) to get the exact hue you want. But once you get that right, all you have to do the next time is repeat the process that got you to that hue.
2. Buy enough product
Obviously, longer hair will need more dye. But did you know that hair texture matters just as much as length when considering how much hair dye you will need? "Coarse, curly, frizzy, or generally unruly hair sucks up colour faster. Such hair is also likely to look ashier (i.e. with bluer undertones) when you dye it. Fine to medium hair textures don't absorb dye as easily and will likely result in a slightly warmer tone when you add your dye, meaning it will have more reddish or copper undertones." says Harvinder.
With this in mind, be sure you buy enough product – Harvinder recommends 1 pack for fine or shorter hair, and 2-3 packs for longer, thicker hair.
3. Get prepared
Before you dye your hair, make sure you have all the tools you need! You will probably need to get all of the following ready:
Rubber gloves
A saucepan
Stirring spoon
Newspapers on the floor
Clips to section your hair
Dark coloured towels and clothing
Plastic shower cap (optional).
Protective balm, like Ultrabalm.
Colouring brush to apply henna (or just use gloved hands)
4. Do a strand test
To make sure you are completely happy with the results, always complete a strand test (Harvinder says this is particularly important if you have chemically treated your hair in any way). The colour will continue to develop for up to 24 hours after application.​
If you are satisfied with the colour after 24 hours, apply the henna to the rest of the hair.​ If over 40% of your hair is grey, remember to include some grey hair in your strand test. "After using henna, grey hair sparkles more, so expect vibrant results," states Harvinder.
5. Protect your skin
As you probably know, henna is such a strong dye that it's used by brides in India and the Middle East to 'tattoo' their hands! And it can stay vivid on the skin for around two whole weeks. So it's really important to protect your forehead and ears from any henna leaks and drips when you dye your hair. Smooth a protective balm like Ultrabalm around the hairline to ensure your skin is not accidentally tinted.
6. Blend the product
How you prepare the product will vary from brand to brand. But in general, for powdered hennas, you should first empty the powder into a glass mixing bowl. Add luke warm water and mix until the powder becomes an even paste.
7. Create sections
To avoid patchiness, create a middle part that runs to the back of your head and split the hair into four sections — two in front of the ears and two in back. "Be organized about the application," says Harvinder. "It's too easy to miss spots, especially at the back." To prevent this, use clips to create four sections and work through them front to back. Use a hand mirror to check how the back of your head looks in the mirror. Or better yet – get a friend to help you!
8. Apply properly
Wearing some rubber gloves, apply the henna evenly to clean, dry hair. Concentrate on grey hair first. The product should stay on those strands for the longest time. Use a hair colouring brush or gloved hands to coat your hair generously, covering all hair strands down to the roots. For best results, work from the roots to the tips, starting from the back of the hair and moving towards the front.
9. Don't do a bun
Though many of us with long hair are tempted to tie it up in a top knot or bun while we wait for the henna to develop, Harvinder says it's better to keep your hair as loose as possible, and place it in a shower cap while you wait. "That way, the colour will turn out much more evenly. Tying hair up in a bun can saturate some strands more than others, resulting in a patchy look," she says.
10. Time it right
Although one hour is enough to dye your hair with henna at home, if you have stubborn roots, this make take two hours. But you should know that you can leave henna on for up to three hours before rinsing it off with shampoo – that may be the time you need if your hair is really thick and course. The colour will continue to develop for up to 24 hours (and up to 48 hours if you're using dark shades like chestnut or black).
If you've rinsed and dried your hair and still find the colour isn't as intense as you'd like, don't worry: a darker shade can be achieved
by applying natural hair colour at intervals of 24 hours between applications until you get that desired colour.
And the good news? The henna won't damage your hair, no matter how many times you use it!
5 Of The Best Organic Hennas To Try
This best selling brand is made in India, and delivers worldwide. They have a wide range of colours to choose from, all the way from blonde to black. They also provide a wide range of Ayurvedic hair care, including conditioning oils, masks and shampoos.
Price: Around $13 Eluxe reader offer: get 15% off until the end of April 2020!
This American brand prides itself on using botanical ingredients to create vibrant, natural hair dye. The problem is? They only seem to have one colour: red! That being said, you can play with how deep or light the red shade is, depending on how long you leave it on
Price: $12.03
This unisex brand aims to not only provide wonderful hair dye, but beard dye as well! Indeed, the Henna Guys insist their products are safe enough to dye your eyebrows with, too!
Price: $17.97
Prefer your henna in cream, rather than powdered form? Surya Brasil is the brand for you! This semi permanent henna hair dye comes in a wide range of hues and promises to cover grey hair thoroughly.
Price: Around $17
This brand provides a safe, nontoxic, vegetable natural hair dye for all people who are allergic to chemical dyes, and provides excellent gray coverage. It proudly states it never uses ammonia, peroxide, synthetic dyes, PPD or metallic salt.
Price: Around $10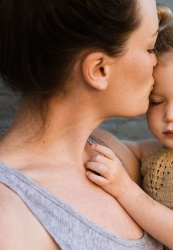 Latest posts by Diane Small
(see all)
This site uses affiliate links with brands we trust, and if you make a purchase using a link, we may receive a commission.
Did you enjoy this post? Want to show your gratitude? Please support us on Patreon!