By Paige French
They used to say that diamonds were a girl's best friend, but after we found out many of these rocks actually helped fuel conflict in Africa and the drug trade, we dumped those 'friends' and turned to eco friendly jewelry brands instead.
Today, there's such a wide variety of ethical jewelry out there, it's hard to know where to shop! Whether you're an urban sophisticate rushing to the office in New York or a Bohemian beach babe riding a horse along the shorelines of Bali, we've found fabulous eco friendly jewelry brands for all kinds of girls, with all kinds of styles.
Eco Friendly Jewelry Brands for All Kinds of Girls
1. Best for Girlie Girls
If you like your jewelry delicate and feminine, you'll love the creations of Melissa Joy Manning! Her unique, perfect pieces are all crafted from recycled gold, and add a subtle touch of elegance to any outfit. We particularly like her tiny stackable rings, and superfine gold hoop earrings.
2. Best for Sophisticates
London based jewelry designer Farah Qureshi uses ethical materials such as recycled metals, Fairtrade gold and platinum and gemstones to create sleek, modern pieces for those with sophisticated tastes.
Her collections incorporate earrings, pendants, pins and bracelets, all of which can be worn singly, or as a cluster of pieces to make a bigger statement. The fact that each piece is made to order means that essentially, Farah Qureshi is a zero-waste brand, too.
3. Best for Vintage Lovers
What could be more eco friendly than simply recycling jewelry from days gone by? If you love jewelry with a history, you'll adore Fred Leighton. The label is famed for its estate jewelry from the greatest design periods – ranging from elegant Victoriana to pop pieces from the swinging 60's – as well as its eponymous creations.
The brand's highly highly coveted collection of beautiful one-of-a-kind pieces unite the styles of the past with the mood of the present, and frequently worn on red carpets around the world.
4. Best for Spiritual Girls
Ananda Soul Creations thinks you're beautiful. They believe we all have our special place in the universe, and are highly interconnected to not only all other living beings, but to the crystals, metals and stones of the Earth too. That's why they construct their eco friendly jewelry based on the power of these (ethically sourced) elements.
And they care about people, too: in keeping with the brand's ethic of 'giving back', they also  donate 10% of all profits to the Safe Childhoods Foundation.
5. Best for Arty Types
If you perceive jewelry more as a form of sculpture than a fashion accessory, you'll love the work of Canadian-born jewelry designer Pippa Small. Her strikingly beautiful, organic-looking necklaces, rings and earrings have earned her a cult following around the world.
Each covetable piece is designed in London and crafted in Rajasthan, India, by a team of highly skilled goldsmiths and stonecutters, and the designer is fully committed to preserving traditional artisanal techniques and providing long-term job opportunities to locals by working with collectives across India, Afghanistan, Myanmar and Bolivia.
6. Best for 'People Persons'
A Beautiful Story: the clue is in the brand's name. If you like your jewelry with a story, this company is for you–the brand has their accessories exclusively made in countries where communities face  economic hardships.
A Beautiful Story offers employment and training to the unemployed learn to hand make their eco friendly jewelry, then rewards their newly honed talents with a fair wage. Not only does the label strive to help these communities in need, but they also use mainly recycled or upcycled materials in their creations to help the environment, too. Beautiful indeed.
7. Best for African Affectionados    
Looking for an eco friendly jewelry brand with an African touch? Soko has created a stunning collection that's handmade in Kenya by artisans. Featuring sustainable materials like locally and ethically sourced wood, horn and metals, each purchase promotes artisan innovation and entrepreneurship.
We love that they've also recently partnered with one of our favourite sustainable fashion brands, Reformation, to create a collection that would beautifully match Reformation's chic, SoCal-style clothing.
8. Best for Moneyed Honeys
Chopard makes some of the most exquisitely designed, hand-crafted jewelry in the world. Celebrities, royals and fashionistas all lust after this red-carpet-favourite, which has recently started to source their gems ethically, thanks to a little encouragement by the founder of the Green Carpet Challenge, Livia Firth.
Originating in Switzerland, Chopard only uses gold acquired from responsible and ethical sources, but also produces alloys in its own foundry in an effort to recycle more and reduce reliance on newly mined metals. Every piece they create also helps to support small-scale mines that have achieved Fairmined certification.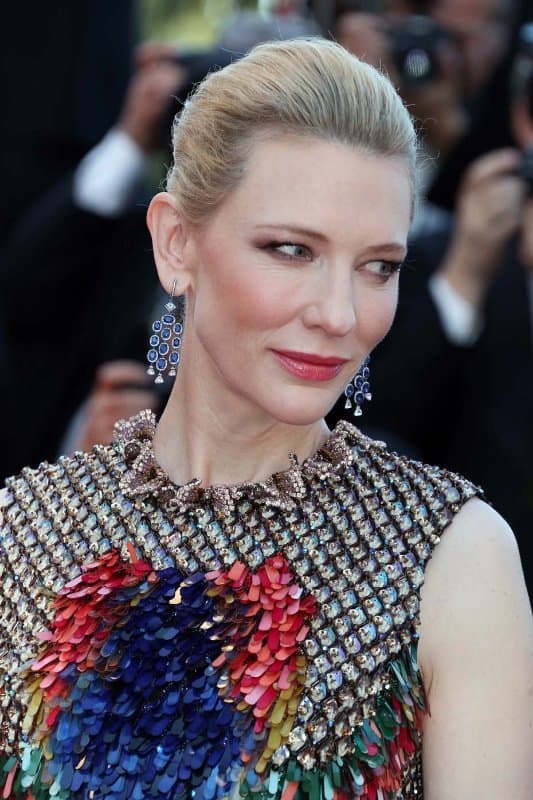 9. Best for Festival Goers
If you've ever been to a music festival, you'll know that you want your jewelry to be a bit rock'n' roll, a bit arty, and a bit Bohemian, whilst also being hard wearing, relatively inexpensive, and possibly even waterproof. And Paguro ticks all those boxes!
The brand makes all their designs from recycled inner tubes, resulting in bold, laser-cut cuffs and earrings that last through any activity imaginable and don't cost a mint. They also make some pretty cool handbags to match!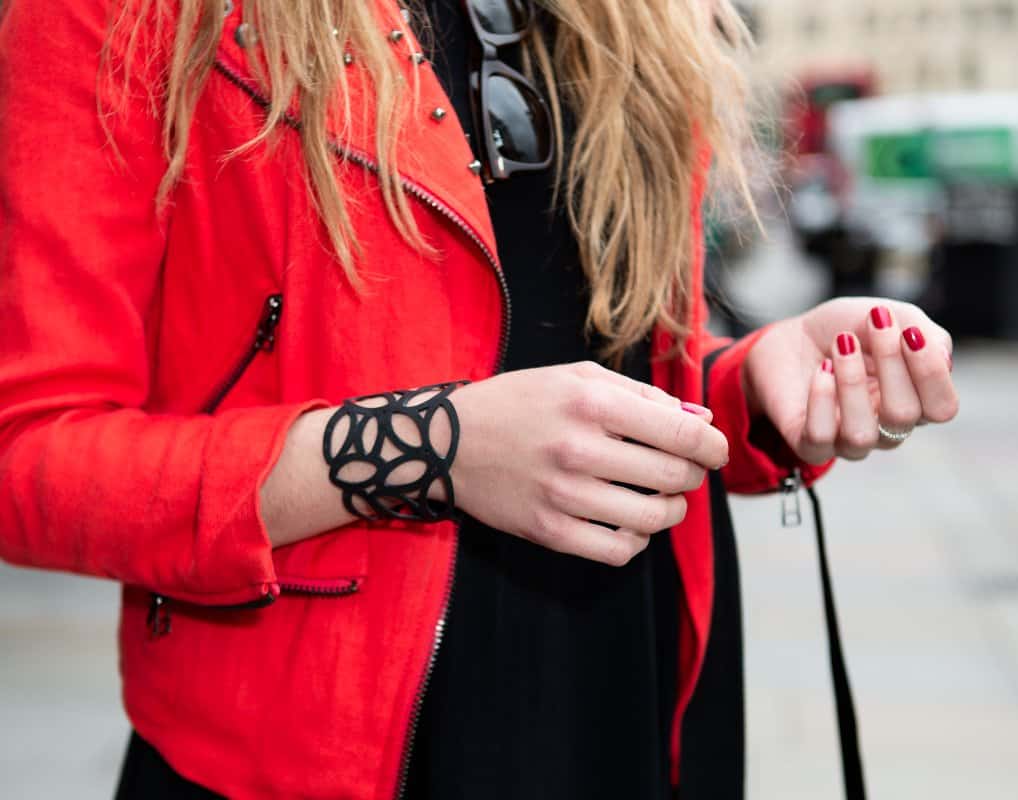 10. Best for Everyday Elegance
Looking for something to wear to work that gives your outfit a bit of discrete character? Something that's lovely, but not too 'bling' or glam? Look no further!
Hissia is a Spanish brand that gives back. They employ expert, fair-waged craftsmen in West Africa and India to carve smooth wooden links to form the basis for many of their elegant designs, and use horn and bone that are by-products of African meat production that would otherwise be thrown away. All pieces are ultimately finished by hand using artisanal techniques in the brand's native Spain.
Latest posts by Chere Di Boscio
(see all)