Whether you're foodies, adventurers or nature lovers, we've found the best ethical honeymoon destinations for quirky couples of all kinds!
By Chere Di Boscio
The Maldives and Caribbean are such typical choices for a honeymooning couple that newlyweds hardly seem special on those islands anymore. In fact, it's practically more uncommon to meet tourists there who aren't on honeymoon there!
So, where's an atypical couple to go if they want a luxurious ethical honeymoon that's a bit different? One that reflects their adventurous personalities, hobbies and quirks? We asked specialists at Odyssey Travels to help us compile a list of six of the best ethical honeymoon destinations, from Antarctica to Africa. They're all perfect for quirky couples, and feature lodging that helps protect communities and nature.
The Best Ethical Honeymoon Destinations For Quirky Couples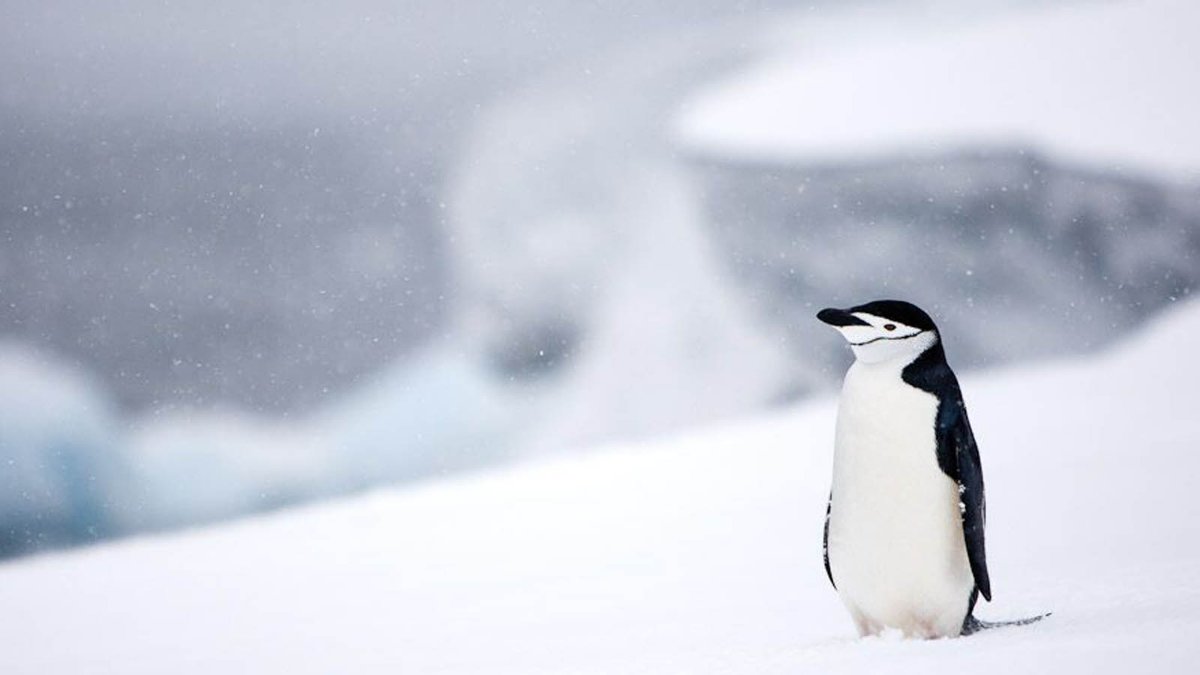 1. The Ultimate Wild Card: ANTARCTICA
Often described as the final frontier, Antarctica's eerie beauty has long attracted the great explorers. Today, with modern luxury ships now cruising the area, you no longer need to be a Shackleton to experience the wonder of this remote part of the world. Not only is its frozen beauty and ice-adapted wildlife extraordinary, the jaw-dropping glaciers around Antarctica might not be around for much longer. This is one of the most perfect ethical honeymoon destinations for climate conscious couples.
Antarctica's Ethical Honeymoon Hotspot
This ship was built with Antarctic conditions in mind and has the highest ice strengthened hull available. It's perfect for the newlyweds' security and peace of mind. That also means it can reach parts of the region much earlier than other vessels, allowing its passengers to see some of the most stunning icy landscapes on Earth. And, of course, the indigenous wildlife that makes its home there! That includes everything from seals to penguins and orcas.
It's part luxury cruise – complete with sauna, pool and spacious cabins – and part traditional expedition. There are highly trained wildlife guides on hand to bring this experience to life and feed traveller's interest in preserving the natural world.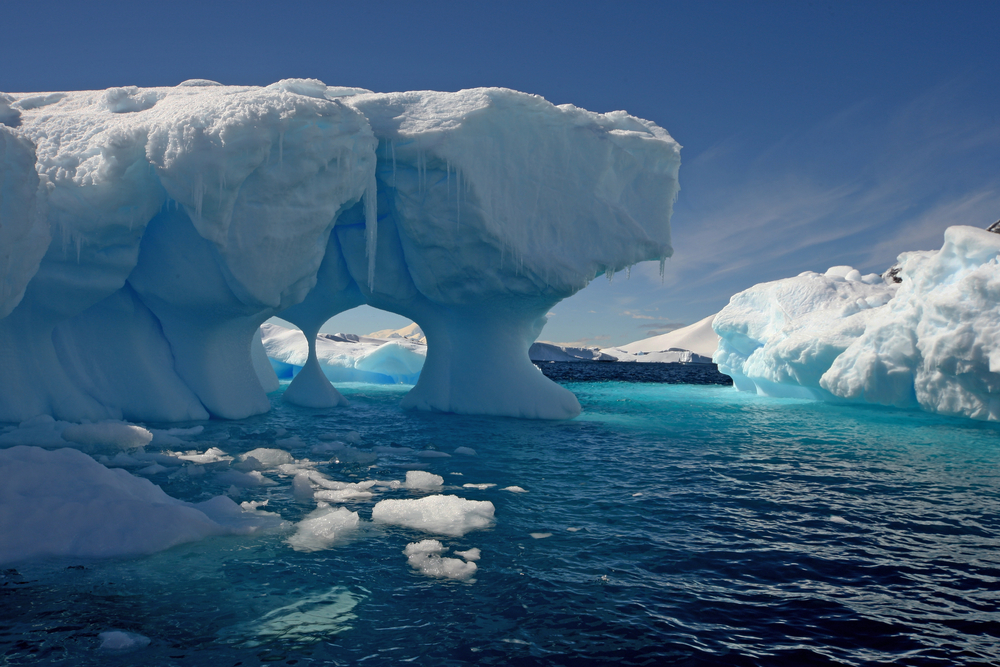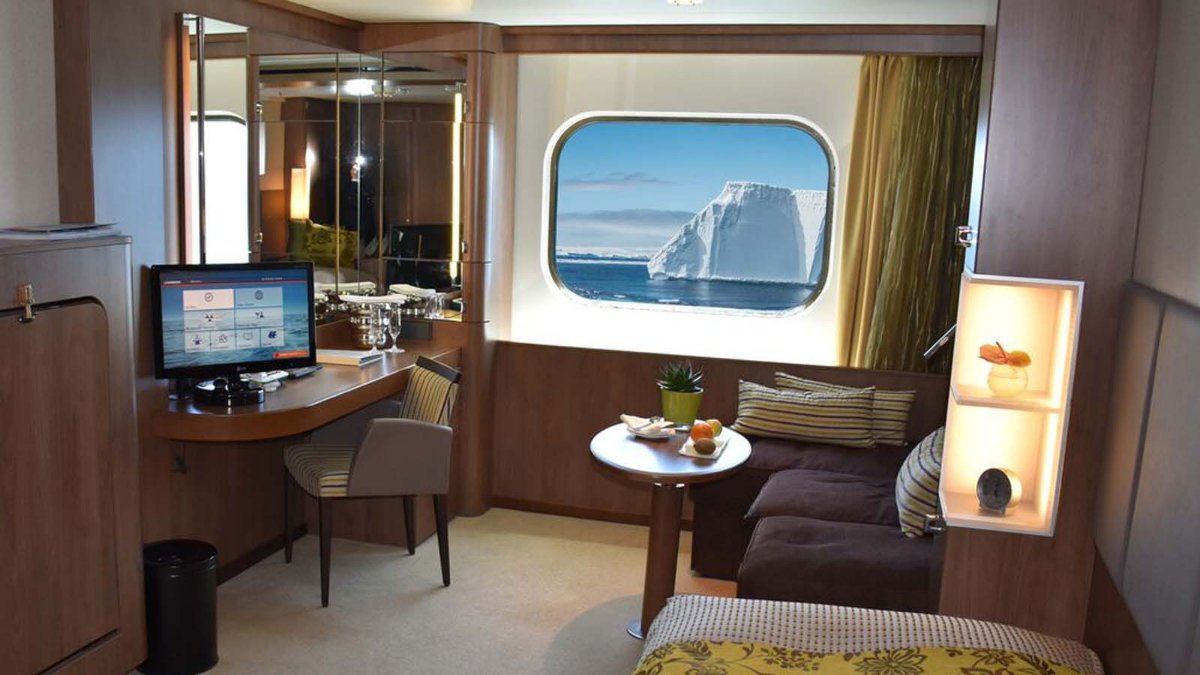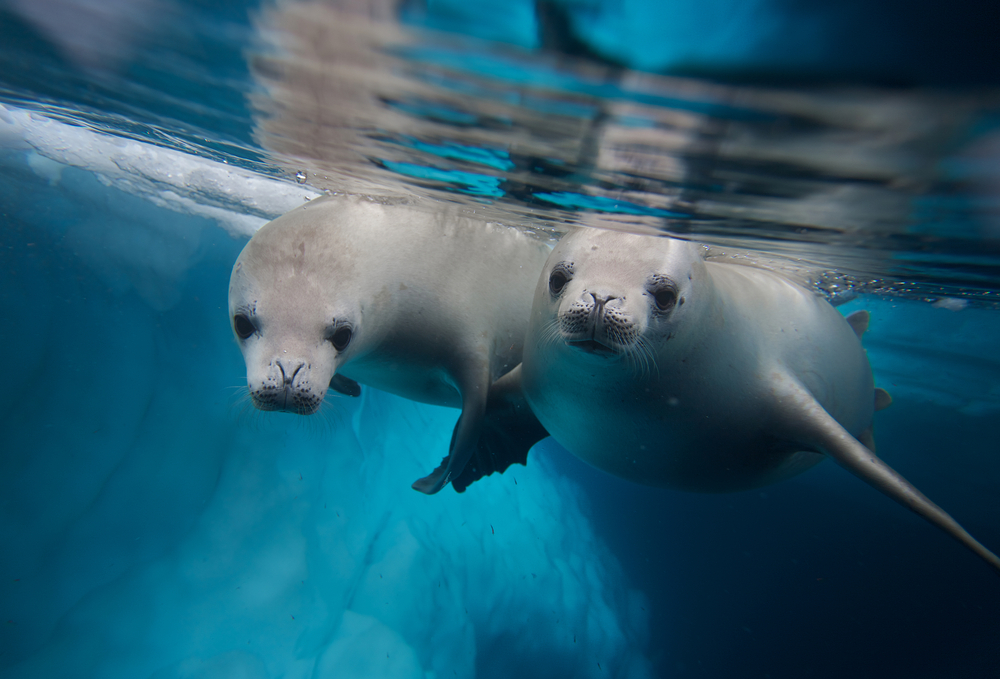 2. For The Intrepid Adventurers: BRAZIL
While Antarctica is definitely under threat due to climate change, another completely different part of the world is, too: the Amazon. Covering nine countries in South America, the biggest tract of Amazonian rain forest is in Brazil.  Here, you'll find exotic wildlife in every single inch of land – from ants to ant eaters
Brazil's Ethical Honeymoon Hotspots
Buried deep in the immense tropical wetlands called the Pantanal, this former cattle ranch is the very definition of seclusion – indeed, guests very rarely see each other, suiting the royal newlyweds' need for privacy down to the ground. The lodge offers a variety of excursions, including jeep safari, canoeing, hiking and birdwatching. It is also part of the Onçafari programme which promotes jaguar conservation in the Pantanal – bound to appeal to Harry and Meghan's keen passion for conservation.
For many travellers, the Amazon *is* Brazil and this lodge – located in the Alta Floresta rainforest –is a particularly good choice for bird lovers. However, with more than 580 recorded species roaming this vast property, there's something for any wildlife fan. The lodge runs small, daily excursions to explore the rich, local habitat, where the royal couple might also choose to travel the rivers in search of friendly pink river dolphins.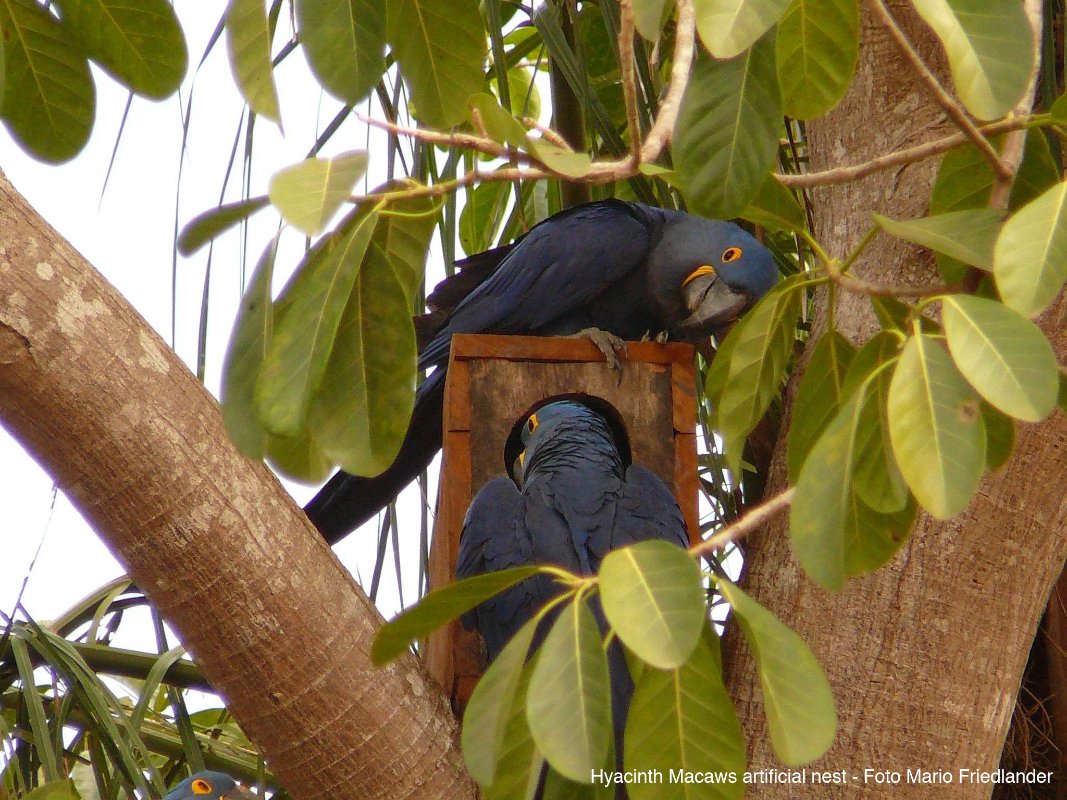 3. The Gastronome's Paradise: PERU
Peru's capital, Lima, is fast earning a reputation as the definitive foodie's playground. Its various forms of ceviche are a particular attraction. There are hundreds of excellent restaurants to explore. Many of them Michelin-starred, and cookery classes are a great option for the couple who loves to cook together! Throw in countless opportunities for treks, water sports and ancient history tours, and this is definitely one of the best ethical honeymoon destinations for an active young couple.
Peru's Ethical Honeymoon Hotspots
This elegant hotel is located in Lima's creative heart, in the quieter district of Barranco. As well as making a great base from which to explore local art galleries and a stroll along the promenade with its views of the Pacific Ocean, the hotel's acclaimed chef Oscar Velarde and his team serve up mouth-watering Peruvian inspired meals – and are fully equipped to cater for even the most stringent of royal dietary requirements.
For the newlyweds looking to soak up some of Peru's remarkable history, this hotel, located in the Sacred Valley of the Incas, is an ideal base. It's close enough for to explore the area's history and scenery while being just off the main tourist drag. It allows couples some all-important peace and quiet, they'll no doubt be craving after wedding madness.
4. The Safari-Lover's Favourite: ZAMBIA
A trip to the stunning Victoria Falls in Zambia makes for a memorable honeymoon for just about anyone, but adventurous couples can also experience the beauty of  some of Africa's finest walking safaris, perfect for viewing big game, hot air ballon rides over the savanna, and nightly candlelit dinners outdoors. It really doesn't get more exciting – and romantic – than this!
Zambia's Ethical Honeymoon Hotspots
This beautiful camp is located on Lake Malawi. Although a freshwater lake, its surrounding beaches are as beautiful as any you'd find by the coast, and the service from the locally sourced, ethically paid staff at Kaya Mawa is enough to make sure anyone feels like royalty.
If you're looking to enjoy big game in a natural environment, then this is the camp to head for. The Busanga Plains are famed for their large concentrations of predator species, and Shumba is located right at their heart. It's also one of the best ethical honeymoon destinations for adventurers, since the camp also offers hot air balloon rides and night drives, both which offer a completely different safari experience.
5. The Animal Lover's Choice: RWANDA
A visit to Rwanda is one of the best ethical honeymoon destinations for nature loving couples! It's the perfect choice for the more adventurous duo with a soft spot for beautiful animals and lush forests. This was the home of conservationist Dian Fossey, and her work saving the mountain gorilla continues here. A green, pristine landscape awaits travellers, as do unrivalled gorilla safaris and delicious French/African fusion delicacies. Rwanda remains off the beaten tourist track but is a magnificent experience.
Rwanda's Ethical Honeymoon Hotspots
Only open since June 2017, this camp is located within the amphitheatre of an eroded volcanic cone next to the renowned Volcanoes National Park. It's owned by the Wilderness Safaris group, which has taken great pains to create a lodge that blends with both its surroundings and indigenous Rwandan traditions – bound to appeal to the conscious couple.
This is another wonderful lodge with stunning views of two sparkling volcanic lakes and the volcanoes themselves. Gorilla treks are an exciting option, and a couple might even choose to pay homage to Diane Fossey at her grave. Plus, for every guest, there's a complimentary massage to ease those aching muscles after a long trek.
This is Rwanda's leading gorilla lodge and for good reason – it's situated on the edge of the Parc National des Volcans in north western Rwanda. The rainforests of the Virunga Volcanoes are the last refuge of the mountain gorilla, allowing primate-loving couples the opportunity to help preserve these beautiful animals (which are often hunted for bush meat) with eco-tourism, which helps guarantee their existence.
6. The Hot Trend: NAMIBIA  
Popular with A-listers seeking privacy, Namibia is unlike anywhere else in Africa, or the rest of the world, for that matter. The oldest desert on Earth is located here, as are the world's largest sand dunes. As a consequence, Namibia one of the few ethical honeymoon destinations where couples can seek out desert elephant and desert rhino, both uniquely adapted to this inhospitable environment. The light here is magical, making it a favourite with wildlife photographers.
At four times the size of England yet just 1.2 million people, it's also the perfect choice for anyone looking for seclusion, as any newlyweds are bound to be.
Namibia's Ethical Honeymoon Hotspots
One of the most remote camps in all of Africa, Serra Cafema nestles on the banks of the Kunene River, with views of Angola across the water. It's small, secluded and personal, making it a perfect choice a couple looking to escape the crowds. Made ethically from local materials, the camp is often visited by the native Ovahimba families who live in the nearby vicinity, which gives guests the opportunity to learn about their lifestyle and traditions.
Another dream lodge for anyone looking to escape the rat race, Hoanib is only accessible via light aircraft. But what makes it particularly special is that, unlike a lot of other Namibia camps, it offers a combination of stunning scenery – with the renowned Skeleton Coast just a short flight away – and wildlife, with the indigenous desert elephant in abundance around the camp. This is a relatively new camp, but has fast become a Namibian favourite.
With undoubtedly the best location of all the dune camps and unquestionably the most luxurious in the region, this would be a perfect spot for honeymooners to unwind while enjoying breathtaking views of the red dunes of Sossusvlei. Little Kulala is the only camp with direct access to Sossusvlei via a private gate. Balloon flights followed by a champagne breakfast are also on offer, taking romance to a whole other level – literally!
All images: © South America Odyssey
Latest posts by Chere Di Boscio
(see all)