The continent is already known for its beauty and seduces all who visit. Here are some of the most romantic getaways in Europe
By Diane Small
Romance plus luxury equals the vacation of a lifetime, and there's really no more romantic continent than Europe. It offers not only stunning historical architecture and rich history, but sparkling beaches, breathtaking landscapes, and old-world traditions and unique cultures to immerse yourself into. Yep, whether you're a couple (or a single person looking for love), Europe is home to some seriously fairytale like places.
Here, I've put together a list of 7 of the most romantic getaways in Europe which include popular places like London and Paris as well as less visited gems such as Budapest and Prague. In all cases, I've recommended some incredibly luxurious eco-hotels that will make your trip even more memorable – and sustainable.
7 Of The Most Romantic Getaways In Europe
Portugal is a trending destination for honeymooners due to its great weather and lower costs than other countries in Europe, and the pretty town of Lisbon is where most people start. There's plenty to do an see here, from sampling traditional seafood dishes to exploring old castles and forts. Active couples will enjoy diving on the Berlengas Island (pictured below), swimming (in season) and running on long stretches of sandy beaches.
If you're looking for a great eco-luxury hotel to stay at, there are none better than Areias Do Seixo. This property, which is just an hour from Lisbon, was constructed using local, natural building materials, and it's run on geothermal heating and air conditioning. Committed to reducing its environmental footprint while offering a luxurious retreat, this minimalist hotel boasts a restaurant that only uses local produce usually picked by the guests every morning, and serves impressive vegetarian meals.
There's plenty to do around the hotel, too: indulge in its posh spa, Jacuzzi and Turkish baths, or hire a bike to explore its verdant vineyard trails. The super adventurous may want to try paragliding on the nearby Santa Cruz beach.
Synonymous with all things high end and yet also very green and natural, Switzerland is definitely one of the most romantic getaways in Europe. It's the kind of place you go to if you want to not only do some luxury shopping, but also to restore balance, get back to nature, and breathe in the fresh Alpine air. 
If you're looking for a unique, green hotel experience in this tiny, wealthy country, look no further than Whitepod, which is only an hour-and-a-half drive from Geneva. These eco-pods may look basic on the outside, but it's all about luxury on the inside. Couples will enjoy private balconies, king sized beds decked out with feather duvets and premium wool blankets, and absolutely breathtaking views.
The Whitepod Restaurant Les Cerniers offers a rare opportunity to check out the behind the scenes of a professional kitchen to all the foodies searching for a unique gastro experience. Dine in the kitchen at the chef's host communal table, and meet the people in charge of making some of the most memorable dishes you'll ever taste. 
It's virtually impossible to mention the most romantic getaways in Europe without adding Paris to the list. Whilst most couples will make a beeline for the Eiffel Tower, there's so, so much more to do in this city! Admire the antiques and quirky fashions on the rue de Jacob, spend the day steeped in art at one of the many famous galleries in the city, or just eat your way through the city, going from cafe to cafe!
If you want to give some of the most luxurious traditional hotels a miss (such as the Plaza Athenee or The Ritz) to focus more on sustainability, you can't go wrong with Hidden Hotel. Tucked away in the 17th arrondissement near the Arc de Triomphe, it was constructed from natural materials like wood and stone and uses plenty of natural plants for decor. Our favourite part? The huge, stone bathtubs, just begging for couples and bubbles.
Still not coupled up? You can always check out sugar elite singles in the area to join you! Who knows, you may find the French lover of your dreams…
Often overlooked, Budapest is actually one of Europe's most romantic places. It's packed with fascinating historical buildings, as well as ancient spas. One of the grandest is the Gellert Bath and Spa centre, which includes an open-air pool (which turns into a wave pool), an effervescent swimming pool, a Finnish sauna, and plunge pools to enjoy. Deep tissue massages and other spa treatments are also available at this and all the bathhouses in the city. It's easy to relax in Budapest, that's for sure!
Wondering where to stay? The unique Mystery Hotel in this city is full of sustainable quirkiness. Packed with antique furniture, each room features a coffee maker, unique decor and deep, large bathtub, perfect for two! There's also a modern gym, bijou spa and intimate bar to pass away the time in this property. If you'd like to check out more places to stay and things to do, why not have a look at this guide to Budapest?
The Italian lakes have always drawn romance, and Lake Garda is one of the most gorgeous – and accessible. Here, you'll be slurping up artisanal gelatos whilst walking hand in hand through ancient cobblestoned streets, shopping for local ceramics, silk garments and olive wood kitchenware before heading off for incredible meal after incredible meal. 
Stay at the 5-star Lefay Resort and Spa, located just 60 miles from Verona, where Romeo and Juliet apparently fell in love. Thanks to its spectacular architectural integration into the rich mountainside, this is definitely one of the most stylish retreats in all of Italy. Lefay also has a strict sustainability policy and uses traditional, home-grown products found in the region, and electricity from renewable sources.
Lefay's Vital Gourmet restaurant offers a light Mediterranean-style menu with authentic Italian dishes created using extra virgin olive oil, seasonal produce, and citrus fruits picked fresh from the area. When you've finished eating, jump onto the resort's boat to explore the beauty of the lake, or enjoy a dip in the pool overlooking the lake with a glass of bubbly and have your taste of that famous Italian dolce vita.
Are you the type of couple that adores the buzz of the city? Then London is for you! You probably know about all the tourist attractions in London, but why not do something different? Head to one of the many plays in the city's West End, stroll through the greenery of Regent's Park, or view the city from above in the iconic London Eye.
An unlikely contender for green hotels, One Aldwych is gem in the heart of London, just minutes from Covent Garden. It's famous for its exceptional service and use of biodegradable packaging, natural cosmetics, a chlorine-free swimming pool, and a mineral-based cleaning system. And when in London, why not do what Londoners do and enjoy One Aldwych's Charlie and the Chocolate Factory inspired afternoon tea, prepared by the famous executive chef Dominic Teague.
Prague has quickly become one of Europe's most discovered cities – hustling and bustling with tourists from around the globe. But it still comes in as one of our most romantic getaways in Europe for it's inevitable charm. The fairytale architecture alone will warm your heart, but there's so much more.
The city's Old Town Square has remained relatively untouched since the 10th Century, and today you can enjoy a romantic lunch in one of the many alfresco restaurants here. It's the perfect place to sip a beer whilst watching the various street performers, musicians and merchants that line the streets, but there's even more to do, too, including learning about the horrors of Communism at the KGB Museum, or wandering through ancient castles.
The most romantic hotel in the city also happens to be the greenest. The Adria Hotel Prague is located directly on the historic Wenceslas Square, in the heart of Prague's cultural and commercial centre. For active couples, this residence offers squash, pilates, aerobics, tennis, bowling, horse riding, yoga, golf and ice skating (in winter) as well as a running track, and gym where guests have the opportunity to sport on their own. There are also bicycles for rent so that you can discover the surrounding area, before you sink into a deep relaxation in the spa.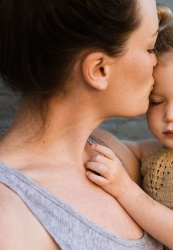 Latest posts by Diane Small
(see all)