By Shilpi Tomar
Fall is one of the most anticipated seasons of the year, when a whole new fashion and beauty vibe takes over. Our floaty summer dresses and kaftans are stored for another season, and our salty, sun kissed locks just don't seem to match our paler complexions. In fact, it may be the perfect time to completely change your look.
Whether you're blonde, brunette or a redhead, darker hair and makeup suits most complexions perfectly for the longer, colder days ahead.
Here's a quick guide to how to dye your hair darker by the hair pros at Madison Reed.
*Full disclosure: this post contains affiliate links to products Eluxe Magazine genuinely trusts 
1. Go for Lowlights First
Going darker doesn't always mean completely changing your hair colour. If you like where your hair is now and want to take a more subtle approach to going to a darker shade, try placing some sporadic lowlights in your hair. What's a lowlight? It's basically a highlight, but  in a darker shade, and it goes inside your hair (while highlights are usually placed on the outside).
2. Go Darker in Stages
Whether it's your first time going dark, or you've done it for ages, the general rule of thumb is to take it in baby steps. Going dark is a big change, and has the potential to make you look like a completely different person. If you are a creature of habit, try taking the colour one shade at a time, and gradually work your way to your goal.
3. Try a Semi-Permanent Gloss First
If you're looking for richer, more vibrant tone, but you don't want to go with a completely different colour, a semi-permanent gloss is perfect. It gives you just the right shine and richness you might be craving (especially after those summer months) and can be the perfect alternative to going for a complete change.
If you're looking to make a full-on change, good for you! Here are some things to consider before going dark:
4. Consider Your Skin Tone
Your skin tone is pretty easy to determine. Just look at the veins on the insides of your wrist in natural lighting. If you see a blue-violet color, you have a cool undertone. If you have a slightly more greenish color, you have a warm undertone. It's really important to consider what tone you are before choosing a color, so that the shade you choose looks natural with your skin, and you can look and feel confident with your color choice. Cool undertones should go for more primary colours, like platinum blonde or jet black (think Gwen Stefani or Katy Perry) , whilst warmer skin tones should aim for colours with reddish or honey undertones (think Jessica Alba or Angelina Jolie).
5. Choose Your Colour Wisely
Find your perfect hair colour with these 8 easy questions to give you a perfect match. For a quick glossary, you can also check this Field Guide to Hair to get the best overview and ideas. Make sure it matches your skin tone, and choose a color that you know you'll feel comfortable with. Put the swatch right up to your face in a good light to see how it matches your skintone. Be sure to get as close to a natural light as possible; some colours look different when the sun hits them.
6. Pick a Hairstyle That Works
A darker color can add a whole new dimension to your hair, but with the right style, you can achieve an even bolder and more beautiful look. A deeper color typically usually adds the appearance of more weight to your hair, so if you like to keep your hair from your face, try some face-framing layers. If you want to try a short haircut with your new color, check out this guide to matching your face shape with an appropriate cut, and make your move from there.
7. Don't Forget the Brows
You might be so excited to finally color your hair that you've completely forgotten about your eyebrows. Yup, those need a little taking care of too. Before you head out the door, ask your hair color specialist to tint them to match your hair. It will make an incredible difference to your overall appearance. If you don't want to put color near your eyes, you can always use a darker brow pencil to fill them in.
If you need some guidance on ways to care for your new hair color, here are some tips:
8. Use the Right Shampoo & Conditioner
Going darker can also mean  a completely different hair care regimen, if it's far from your natural colour. Where getting away with certain shampoos and conditioners were okay once, now you will want to keep that colour in place. Hair care products that are designed to keep your colour from fading  are the key to making your look last.
9. Keep it Gentle
Colouring your hair can give you beautiful results, but keep your hair healthy and hydrated during the process. Keep away from hair dyes that contain parabens, ammonia, resorcinol, gluten, PPD and other harsh chemicals that can leave your hair dry and damaged. If you're going to  go darker, do it right and keep it healthy and strong with a natural hair dye, like those by Madison Reed or similar brands.
10. Treat it Right
Your hair looks and feels more vibrant. Treat it well, and lay off the heat styling once in a while. Let it air dry whenever possible. Consider taking a hair supplement that will strengthen stressed hair follicles: Nutrafol is good one, with consistently positive reviews on Amazon. Deep treat your hair with an extra-moisturizing natural mask, and let it shine.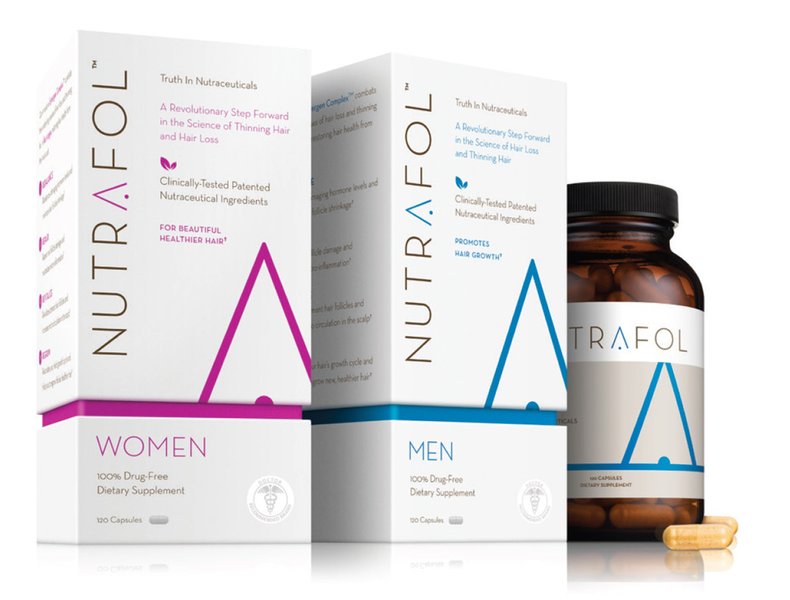 Your hair should be as radiant as you are–because feeling beautiful is everyone's best accessory.
This site uses affiliate links with brands we trust, and if you make a purchase using a link, we may receive a commission.
Did you enjoy this post? Want to show your gratitude? Please support us on Patreon!