Fans of the 50s and being nature will love this sustainable French Glamping holiday!
By Diane Small
The south of France is usually associated with luxurious hotels and fine dining at Michelin starred restaurants. But for those who want to be a little closer to the splendid nature of this spectacular region, there is a rather riveting retro alternative: French glamping in an Airstream trailer.
The  'Belrepayre Airstream & Retro Trailer Park' may sound like a place where Honey Boo Boo and family may be at home, but you're more likely to come across hip young cafe owners, actors, bloggers or hardcore vintage lovers at this unique French glamping site.
Located in the south of France near Mirepoix and Toulouse, nestled amongst the Pyrenees Mountains that form the natural border between France and Spain, these  torpedo shaped trailers, evocative of Flash Gordon and Buck Rogers films, stand out hard from the surrounding forests.
The stressed aluminium trailers constructed around 1950 took many mid-century families on the most memorable holidays of their lives, but after some restoration and redecoration, they now form the basis of a 50s-fantasy themed glamping site.
The owners of this small, friendly glamping site, Perry and Coline Balfour, invite their guests to stay in one of their large, classic Airstreams–each of which is fitted out with its own unique decorative style–or to bring their own vehicles to the site if they prefer. But campers, please note: the campsite welcomes only Airstream trailers, vintage trailers and campers, in order to maintain the exclusively retro feeling of the site.
To help transport guests to the past, trailers are fitted out with  black & white TVs, retro sun beds, 70's crockery, modernist furniture,  and other touches of carefully collected nostalgia.  A collection of vintage cars and vans, as well as a red phone box and double decker bus from London surround the campers.
Besides lounging in your 60s deck chair, there is plenty to do on the site. A cedar hot tub and a yurt designed for yoga and massage provide a 'spa' experience; massages include full body, head, reflexology and other treatments, and are given with locally produced, organic oils.
Swimming and canoeing in the lakes and rivers surrounding the site, as well as climbing, hang gliding, parachuting and hiking in the Pyrenees are perfect for sportier guests.
This being France, of course there are plenty of galleries, restaurants, museums and architectural sites to explore: Belrepayre is at the heart of the Cathare region, where several castles and cathedrals dating back from the 9-12th centuries are found. There's even a group of caves in Ariege where prehistorical man lived; Le Mas d'Azil is the designated centre for visitors to learn more about that.
Former circus performers, the two owners of the site certainly know how to entertain, and most of that is done from the site of their famous 'Apollo lounge'. This specially built Airstream bar designed by Gerad Cholot in 1989 was initially used as a mobile coffee bar in Paris, before becoming the centrepiece of the trailer park.
Perry says: "The previous owner tracked me down and offered us the trailer. He wanted it to have a good home." It couldn't ask for a better one: it's become a bit of a 'scene' with guests, not just because the the restaurant and bar of the park are found here, but thanks to the nightly music hangouts, when vinyl LPs are slipped from their sleeves and given a spin on decades-old turntables.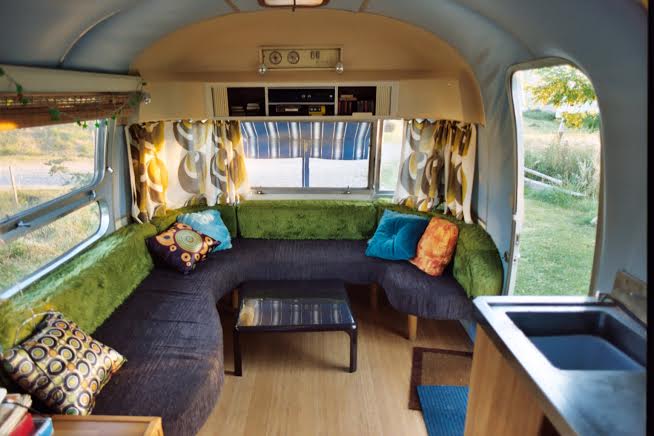 With a bit of ceremony, Perry dons his Sgt.Pepper style military jacket and DJs his favourite tunes, ranging from French ye-ye, Motown,West Coast rock, late '60's pop-psych and early prog, lounge and even early '70's French disco.  Guests drink, dance and mingle under the night sky, proving once and for all that the best fun is indeed the good, old-fashioned kind.
For more info, please click here.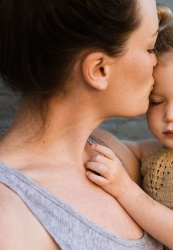 Latest posts by Diane Small
(see all)