There's a new sustainable hotspot in Europe, and it's called Comporta! See why this town is worth a visit
By Diane Small
St Tropez. Ibiza. Capri. Sure, they're all beautiful. But you know what? In summer, they're a nightmare. Full of tourists, you'll find crowded streets, lots of rubbish, and too much noise.
If you're looking for a quiet, relaxing European vacation this summer, we've found the perfect alternative.
Just an hour south of Lisbon, you'll find the sleepy, sustainable seaside town of Comporta.
I recall reading an article in Conde Nast Traveler that said: 'People come here because it reminds them of St-Tropez in the '70s or Ibiza in the '80s, or the Hamptons in the '90s.' They also said Comporta is where 'the rich go to get off grid.' I was sold!
Passing Lisbon, when you pull off the highway and head for the salty air, you're immersed into a sea of pine trees. You can smell their scent, thick and dark green. You'll see tall, old umbrella pines, for miles. The sandy floor below them is carpeted in pine needles and not much else.
So far, so beautiful. But there are more reasons to visit sustainable Comporta in Portugal! Just read on for why.
5 Reasons To Visit Comporta, Portugal
1. The Local Cuisine Is Vegetarian Friendly
Of course, yes, there's tons of seafood on offer here. But if you think eating octopus, fish and seafood is cruel (as we do!) then it's easy to avoid restaurants that serve only those.
For example? Hit Cavalarica Comporta for their famous local rice and beans dishes. They also do amazing salads!
Alternatively, Comporta Cafe is right on the beach and serves up veggie burgers, risotto and the BEST cocktails! Our favourite thing on the menu? Roasted cauliflower in almond sauce (below).
2. The Surfing Is Just Awesome
Comporta is known for its scenic views and beautiful beaches. In fact, there's a 20 mile stretch of stunning, uninterrupted, white sand beach. Dreamy!
If you love sports, water and nature, what better way to experience all three than by surfing? Comporta offers surfing lessons to both adults and children. But if you've already learned, you'll be impressed by the waves. you can ride here!
Not too into that sport? No worries! Chartering a boat and setting sail for the day is becoming increasingly popular, too.
3. Glamping Here Is Better Than Hotels!
A sustainable visit to Comporta wouldn't be complete without glamping!
The town offers several glampsites right on the beach. Enjoy stargazing at midnight, cook food on a wood fire and enjoy some downtime away from all the hustle and bustle of the city.
Glamping becomes even better if you have taken a companion with you. Whether it's your partner or your best friend, ensure you experience nature up close by camping alone for at least a night.
Our pick? Try the Eco Resort Comporta. It's only around $60 a night, and you can swim in their bio-pool, go on organised hikes, or kayak on the lake in front of your accommodation.
Not a fan of glamping? Looking for something more luxurious? Check out beachfront villas Le Collectionist in Comporta for impeccable holiday rentals. They're one-stop solution for finding impeccable resorts, hotels, and beachfront villas in town.
You won't find anything sprawling and pretentious. Just comfortable, casual, personal luxury accommodations.
4. There's A Rather Unusual Museum
Europe is packed with history and art museums. But Comporta offers something a bit different. A museum dedicated to one of the world's favourite staple foods: rice!
Rice fields are everywhere in these low lands. Once cultivated and owned by the British to feed their home market, later jettisoned once the Empire found cheaper sources in Asia and India. They sold it for a song to the generations-wealthy Espírito Santo family who then controlled this area, called Herdade de Comporta, for years. That is, until their family's famous Banco Espírito Santo collapsed in bankruptcy.
The future is up in the air for now, but you wouldn't know any of that was going on when you're there.
Enjoy the local food there and a variety of dishes, all made out of rice. It is a once-in-a-lifetime experience, so don't miss out!
5. There Are No Crappy High Rises
It's an unfortunate fact that most of Europe's beaches have either been contaminated by row after row of hideous high-rise apartments and hotels. Or, on the other hand, they're dotted by private beaches and turn-of-the-century, posh hotels.
Luckily, none of that is true in Comporta!
Here, you'll find mainly single-level dwellings on the beach, and lots and lots of trees behind you. A rarity in Europe, for sure!
Final Thoughts
So, these are some of the most exciting things you can do when planning a sustainable visit to Comporta in Portugal. This country has a beauty that's rich in both culture and heritage. If you love history and enjoy all nature has to offer, then you will surely enjoy Comporta to the max.
Images: beportugal.com/comporta-portugal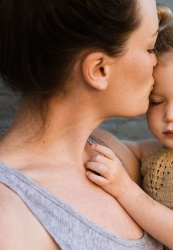 Latest posts by Diane Small
(see all)