Want your union to get off to a positive start? Check out these great eco friendly wedding ideas!
By Diane Small
Your dress is vintage, your ring was his grandmother's, you'll be riding up to the ceremony in a horse-drawn carriage. Great! But guess what? There are still more great eco friendly wedding ideas you could implement.
Greening up your wedding is not just important for the planet – it's symbolically important, too. Considering most marriages are the starting point for creating a new family, whatever you do today will impact your future children's lives tomorrow. Whether you're making one eco-gesture or a hundred, every little bit counts.
There are all kinds of areas you can make your wedding more sustainable, from the food and drink to invitations and gifts.
Not sure where to get started? Here are some great eco friendly wedding ideas to help make your big day as green as it is glorious.
10 Great Eco Friendly Wedding Ideas
1. The Invitations
Seeded Paper
For any eco-wedding, recycled paper invites is a must. But there's one type of recycled paper that really has a greener edge: seeded papers!
These contain tiny flower or herb seeds that sprout when buried in the earth. Designed in a variety of colours, sizes, fonts and styles, you can get invitations that become flowers!
Our favourites? These by Botanical Paperworks. They also make seeded confetti!
E-Invites
While sending an e-invitation to guests isn't the most romantic of gestures, it is growing in popularity.
I was recently invited to a wedding where the couple did send out electronic invites, and it was so convenient, I don't know why everyone doesn't do it! Guests could RSVP online with a simple click. They could see a map to the venue, and could even find links to the bridal registry.
The invitation was also animated, showing slides of the couple from when they met to the present. Sweet! What may have made this more memorable is creating a printable version of the invite, or giving invitees the option to 'order' a paper version of the invitation.
2. The Food & Drinks
Organic food is usually a good idea, but not if it has been flown in thousands of miles! Local is just as good in this case, so treat your guests to a feast of locally grown delicacies. To seriously reduce your carbon footprint, of course that means the meal should be as vegan friendly as possible.
A nice, hearty pasta is always a universally loved main course. I once attended a wedding that served heart shaped pumpkin ravioli with truffle oil. Delicious, and memorable!
That being said, even vegan couples often give their guests a non-vegan option. In this case, try to stick to locally farmed chicken, which has a much lower environmental footprint than beef. Avoid shrimp, imported fish and food that's out of season (like strawberries in winter) at all costs. These have hugely negative implications for the environment.
One of our best eco friendly wedding ideas is regarding the cake. Keep in mind that many weddings waste mounds of it. Have you ever seen the entire cake devoured? As delicious as they may be, the fact is that after eating for hours on end, guests are usually too full by the time the cake comes to eat much of it. Keep it small, keep it simple, keep it sustainable!
As for drinks, no need to import French or Italian wines. Just source the very best of the local vineyards. The same goes for water. Who needs imported bottles of mineral water when filtered local water is just as good? Put carafes of water on each table and ensure they're always full. Giving guests an option with slices of lemon, cucumber and a bit of mint offers a nice alternative to plain water or juice.
Finally, why not hire professional bartenders like those from Mix and Twist? These guys are so talented, they not only serve drinks, but offer entertainment, too! Think: Tom Cruise in the movie Cocktail!
Image: greylikesweddings
3. Table Decorations
This is the easiest part of finding eco friendly wedding ideas! There are endless options for creating a wonderfully sustainable centrepieces, from using locally grown flowers in pitchers to long branches of evergreens.
Guests can find their seats by searching for their names printed on seeded paper (as above), or even written on smooth, locally sourced pebbles.
They may look pretty, but try to avoid tablecloths, as these need washing, and that uses energy. Instead, keep it bare with polished wood, or for an added decorative touch, use strips of eco-friendly burlap. paper or hemp to show guests where their table is.
Image: Ruffled
4. Party Favours
These little delights left on the tables are what guests will take home with them to remind them of your big day. The traditional pieces of fruit cake or bags of sugared almonds can certainly be done sustainably if they're packaged in recycled paper or eco-friendly fabric.
But there are lots of other eco friendly wedding ideas for these, too.
For example?
Why not give guests a heart-shaped seeded decoration they can hang on a branch to feed the local birds?
Guests will always remember your wedding if they plant a tree in their garden to commemorate your big day! Offer them small cedar or pine saplings.
Urban guests without gardens or outdoor space nearby would love to take small pots of plantable herbs

home.

Alternatively, you could support the cork industry (which is essential to protecting cork wood forests) by offering a party favour of

customised coasters.
Everyone loves scented candles!

So why not offer your guests an organic one, with floral notes from the bridal bouquet? It's an especially lovely idea, as the candles at each person's table placing will also fill the air of the reception with a memorable scent.
5. Gifts for Brides, Grooms and the Wedding Party
Eco friendly wedding ideas should consider gifts, too.
If you're the guest, you can certainly give a green gift.
Of course, if the couple is on a registry, you may as well help them out with the things they're likely to buy later anyway.
But if not, and if cash is not part of your gifting tradition, then there are lots of sustainable gifts you could offer, like:
A day of his-and-hers pampering at an organic spa
A donation in the name of the couple to a charity that's important to them
Services, such as paying for the organic landscaping of their new home
Vintage gifts, such as a set of antique cutlery or a tea set
A donation towards the couple's (hopefully eco-chic) honeymoon
And if you're the bride, you may want to gift your wedding party with any of the above, too!
6. Confetti
Did you know most confetti is made from plastic, not paper?  Obviously, that's hell on the environment.  Instead, there are several eco friendly wedding ideas we have for this instead.
For example? Choose one of these options:
hand out wee bags of rice for your guests to throw (old school style!)
make some natural confetti by using a paper hole punch to cut out tiny circles from leaves (as pictured below)
use some rose petals or other flower petals
Voila! Eco friendly wedding ideas don't get easier than that!
Image: Pinterest
7. Clothes
There's nothing more important on your big day than the gown. So be sure your eco friendly wedding ideas include a  vintage or sustainable gown.
For example? Justin Alexander Signature wedding dresses are created to be classic, timeless pieces. There are many styles that couples can choose from and they can range from the most rustic-looking ones to the most extravagant gowns.
But don't forget there's another great option: you can now easily rent wedding dresses. And that's a great plan, since you will never wear that dress again. Do you really want an expensive dress just wasting space in your closet for the rest of your life?
Dress by Grace Loves Lace
8. The Rings
As with clothing labels, jewellery brands are beginning to offer some super chic designs to add to the eco friendly wedding ideas at your event. It's pretty hard to know whether diamond rings are truly ethically sourced (the Kimberley Process is rubbish, really), though. So either buy vintage or lab-grown if you really want a sustainable diamond and ethical gold ring.
Image: Etsy
9. The Flowers
When we consider eco friendly wedding ideas, we can't ignore the flowers.
You might be surprised to know that flowers can actually have a terrible impact on the planet. That's mainly due to the pesticides used to grow them, and the fact that they're often flown around the world, far from where they were originally grown.
The solution? Simply find local, organic, seasonal flowers for your party, ceremony and reception. Done! And to be extra sustainable, why not insist the flowers are later composted, or gift the decor to the guests at the end of the reception?
With a little creativity and forward planning, there's no reason why every couple can't have a big, fat green wedding packed with wonderful eco friendly wedding ideas.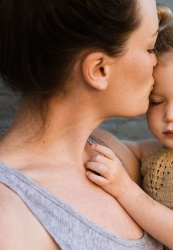 Latest posts by Diane Small
(see all)