By Paradise Harichian
So you've decided to get married! Congratulations! Why not invite all your closest friends and family for an unforgettable celebration of your love in the countryside, where the air is fresh, the scenery is beautiful, and the energy relaxed – no wonder this has been a popular option for A-listers, from Kate Moss (who got hitched in the British Cotswolds) and Reese Witherspoon (married on her ranch) to Pippa Middleton (who got married in Berkshire).
It's also a lot easier to have an ethical country wedding than a city one – after all, you're closer to locally grown produce, flowers, and naturally rustic settings. Not convinced? Check out our ethical wedding ideas, and you may think twice about celebrating in the city.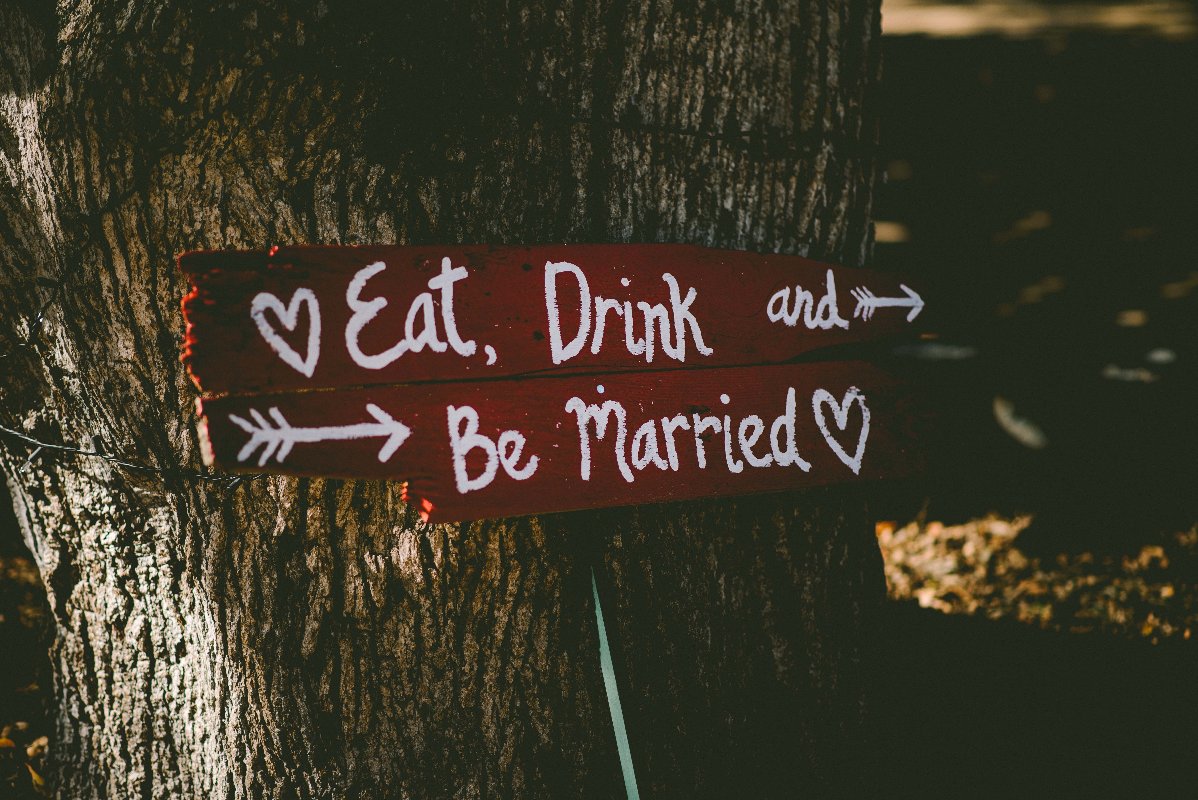 1. The Venue
It may sound a bit too basic, but throwing your party in a barn may just be the best decision you've ever made. Forget the whiff of manure and the threat of mice joining you at dinner – there are plenty of barns around North America and Europe that have been completely restored to host fêtes of all kinds.
For example, Cripps & Co has six barns dotted throughout the UK's gorgeous countryside, and each is complete with flagstone floors, big open fireplaces, state-of-the-art sound systems and unrivalled service. The original Cripps barn, located in Gloucetershire, is more rustic; Hazel Gap barn in Northhamtonshire is more elegant, and functions very well in winter, and the Tithe barn, housed in the Duke of Devonshire's famous Bolton Abbey Estate, has almost remained untouched since the 16th century. 
For more info, please click here.
2. The Invitations
The wedding invitation is the first thing people see before the big event, and it sets the mood for the day. For your country wedding, eco-friendly paper embellished with flowers and plants allows your guests to get a hint of what's to come.  
Click here for more info and ideas.
3. The Dress
A country wedding means no 10 metre trains trailing behind your dress. But you know what? That saves a lot of fabric, and simpler dresses look just as gorgeous. Go for a rustic lace-based dress with soft, feminine lines, for example. Some beautiful options of dresses are Leila Hafzi's eco-conscious wedding dresses, anything by Alice Temperley, or  for a lace dress with a modern twist, try the Freesia Dress by Reformation.
For more info, please click here.
4. The Centrepieces
A country wedding's table decor is easy – you're in the middle of nature, surrounded by greenery – so use it!  Think: natural vases made of sustainable wood, or teacups or pots packed with lovely plants and wildflowers used as centrepieces. Ensure nothing goes to waste by placing a star under one chair at each table – whoever finds the star under their seat keeps the centrepiece! While cut flowers are always pretty, consider using mainly potted flowers or plants so their lives continue for months to come.
For more info, please click here.

5. The Rings
The perfect wedding bands for a country wedding? Something artisanal, made from recycled or Fairtrade metals! Choose between a smooth, polished finish, or a more hammered, handmade effect. Rather than purchasing your jewellery from a major brand name, why not support a local craftsperson instead? We love these rings, below, by Zoe Ethical.
For more info, please click here.
6. The Decor
As mentioned, naturally planted greenery and flowers should be the main form of decor at your country wedding. But don't forget that lighting is another element of creating an ambiance. Why not add some gorgeous, recyclable paper lanterns, like those below? Or for an evening wedding, pepper an array of tea lights all over the venue's surface to throw a gentle, flattering light. You can even get them personalised, as in the bottom image, and give them away as party favours.
For more info, please click here and here.
7. Party Favours
Make sure your guests leave with something eco-friendly they can remember your day by. There are lots of options, including the tea lights mentioned above, a wee bottle of local wildflower seeds they can plant at home, personalised chocolates, beautifully packed in recycled paper, or gorgeous little notepads, stamped with your names and date of the wedding.
8. The Music
Country venues should mean country music. Why not support a local musician or band to play for you? Skip the DJ and hire a cello, harp, violin, or acoustic guitarist and vocalist to give your evening a sweet, gentle and personalised sound.
9. The Food & Drink
Forget flying in Beluga caviar, lobster and other unsustainable foods – you're in the countryside, so take advantage of the fresh produce that's already there! Of course, we'd encourage a vegan menu of say, a wild mushroom risotto or stuffed squash, but if you'd prefer something meatier, why not go for fresh roasted chicken or if it's nearby, seasonal veggies with fish? Ensure your drinks are also local wines and beers, too.
10. The Transportation
A stretch limo is just going to look silly outside your country venue. A horse-drawn carriage would be much more charming, or if you really want to make an entrance (or exit), why not show up on horseback?
Those aren't the only ideas we have – consider these, too:
Instead of a super-elaborate hairstyle, try wearing a crown of flowers
Don't use confetti – instead, ask your guests to throw rose petals (you can provide little bags of these at the church)
Take advantage of the trees surrounding the venue and drape them with fairy lights or paper lanterns
It's easy to go overboard and get a bit kitschy with this theme. To avoid that, just keep it simple: white table cloths (or none), plenty of lovely, local flowers and plants, and soft lighting.
No need to go too crazy with the cake – get a plain white one made, then decorate it with local edible flowers
Most importantly: have lots of fun! Being in the countryside is the ideal place for a blessed, ethical wedding.
Images 3, 4 and 7: courtesy Cripps & Co
Latest posts by Chere Di Boscio
(see all)