These women changing how we eat are making the world a healthier and happier place!
By Lora O'Brien
There's revolution in the air! First, it was about being green in general. People learned about the importance of saving energy and recycling, and today it would be unthinkable to toss out paper and plastic in the rubbish bin. Then, it was all about fashion, with people protesting the poor working conditions facing those who make their clothes.
Now, there's a food revolution, with a group of super-healthy bloggers and cooks touting the importance of eating well, not just for our own health, but for that of the planet, too.
And this revolution is heavily female-led. While male chefs dominate the 'chic' (but unhealthy) cuisine served in Michelin starred restaurants, women dominate the clean food movement, blazing a trail for good health and good husbandry of the Earth.
Whilst male chefs threaten food bloggers with 'copyright infringement' for even taking pictures of their creations, female food bloggers are different. They not only share their recipes for free with the public, but they support each other on their various blogs via guest posts and recipe swapping. These women want to teach the world to eat better!
While the likes of Heston Blumenthal and Gordon Ramsay cook up mainly sheep, pigs and cows, these women's food is generally vegetarian or vegan, raw, or organic – and makes you glow from inside out. Meet the 10 women changing the way we eat.
10 Awesome Women Transforming How We Eat
Madeleine is the first in our list of women changing how we eat. She strongly believes, 'Food is the most powerful drug; it  informs not just how we look but how we feel and think too.'
Armed with this  philosophy, she has made it her mission to prove just how delicious, nutritious and affordable eating healthy can be. And this girl knows all about how the wrong foods can mess with your  health: for years, she battled with painful IBS, slept through the day and suffered lank and lifeless skin and hair.
All that changed after she worked at an Organic Cafe in Australia. Here, Madeleine learned about nutrition and cooking first hand from a team of  people who helped her to discover how to properly source and prepare food. And thankfully for us, she  hasn't looked back since.
With over 250,000 Instagram followers, a thriving blog and a new cookbook under her belt, we can safely say that Madeleine is  teaching a lot of people how to get that much sought-after Glow.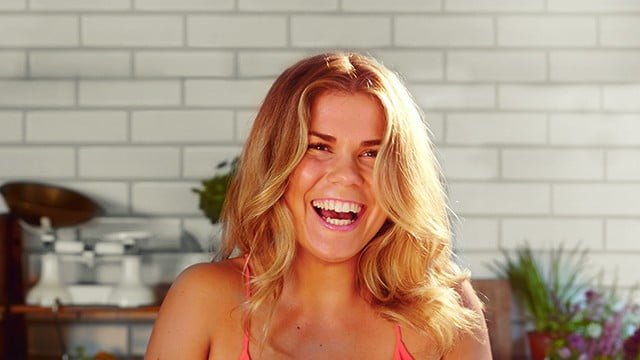 Our favourite recipe: Butternut Squash Black Bean Enchiladas
Who doesn't love Mexican food? Especially when it shuns all the meat and cheese for healthier fare. Madeline's recipe is so tasty and packed with flavour, you'll almost forget how healthy it is!
Get the recipe here.
Back in 2010, after an accident, Natasha found herself two stone heavier and unable to shift the pounds. When a doctor told her that her body was highly acidic, Natasha researched alkaline diets, and changed her lifestyle there and then.
Now with a wealth of knowledge under her belt from godmother, Vicki Edgson, who co-wrote her first two books, Natasha's career is thriving.
Not only has she written several cookbooks, but there's also a Honesty Healthy phone app which is perfect if you're on-the-go, or just looking for quick and easy recipes right at your fingertips–no longer do you have to trawl through the internet to find specific recipes that attend to your dietary needs. All recipes on the HH app will inform you whether the recipe is gluten free, vegetarian or vegan. Her Honestly Healthy website also gives tips on fitness, well being, and weight loss.
Our favourite recipe: No-Coffee Coffee Smoothie
Want to wean yourself off coffee? It's easier than you think! There are lots of coffee subs that are just as tasty – and this is a really easy one to make! Just blend  1 cup coconut milk, 3 tbsp barley coffee or dandelion coffee, 4 tbsp coconut yoghurt and 1 tbsp maca or lucuma until smooth in a blender. Voila!
Ella was a self-confessed 'sugar monster', whose snacks were far from the plant based goodness that she now promotes. But when she found herself bed-ridden more often than not, she decided to adopt a plant-based lifestyle overnight, and since then her good health has skyrocketed.
With a cookbook out and a phone app, Deliciously Ella is a name that many of the health community already know. Ella shares with us all her simple recipes, and the Deliciously Ella app provides easy to follow step by step cooking instructions that even the most domestically challenged of us can adhere to.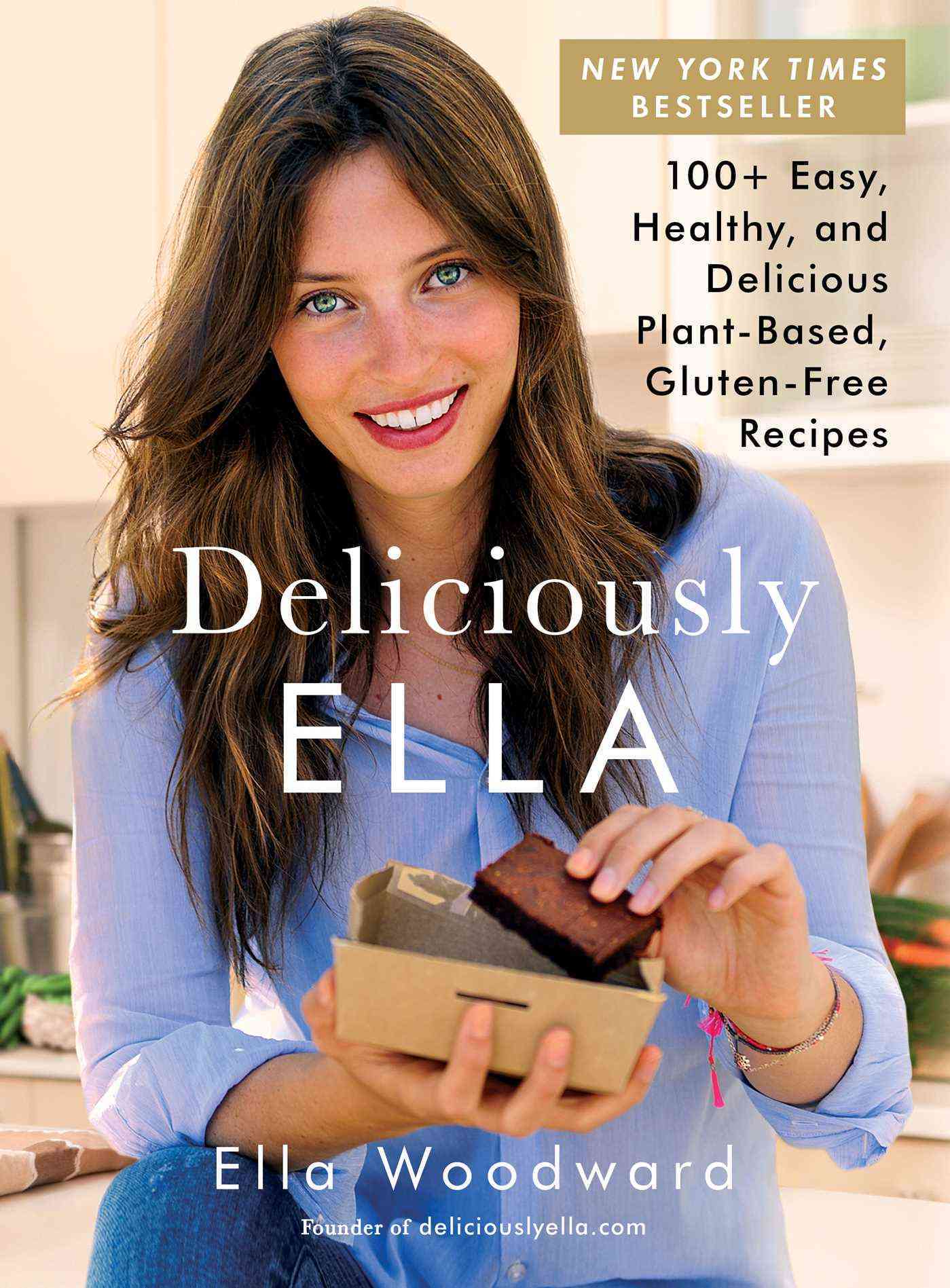 Our favourite recipe: Carrot Lentil Salad
Think salads are boring? Ella will get you thinking twice about that! Her carrot lentil salad is packed with goodness and tastiness, from butternut squash and quinoa to lime, lentils and coriander.
Get the recipe here.
When Sarah qualified as a  Holistic Nutritionist and Certified Nutritional Practitioner (CNP) in Canada, she was delighted to help others shift towards healthy eating. When she moved to Copenhagen, however, her qualifications weren't valid in the EU, so the My New Roots blog was born, as a means of spreading the word about nutrition. Her emphasis is on fresh ingredients, and adding foods that help boost our health.
We love how Sarah rallied against mainstream media's (dis) information about how to care for out health. She says that after she was "bombarded by self-interested media and half-truths about how to look after myself…I knew I wasn't alone. We're all in this together – let's help each other be the best we can be!" In that spirit, she shares tasty, healthy recipes like
Our favourite recipe: Miraculous Rice-less Risotto
Looking to cut the carbs? You'll love this recipe! It's packed with veggies, texture and flavour, but is lower in calories – and of course, carbs – than you could imagine! Curious to see how to make this? Click on the link below!
Get the recipe here.
Vani Hari is also known as 'the food babe.' She's a guru to anyone who wants to know about  what is really in our food, how is it grown and what chemicals are used in its production. Once a bit 'chubby', she taught herself much by spending thousands of hours researching food, and interviewing experts. And as she learned more, she launched a website to pass on that knowledge.
She made better informed food choices, and the weight just began to drop off. Her skin looked better. She had more energy. And she was inspired: "As I began to learn more, I was no longer duped by big business marketing tactics, confused by lengthy food labels, and it became easier for me to live in this over-processed world," she says.
She may be one of the most controversial women changing how we eat, but her hope is that by sharing what she knows (and great recipes, too!) she can help others transform their health, too.
Our favourite recipe: 7 Layer Party Dip
Got a party coming up? This is the perfect dish to serve up! It's spicy, it's savoury, and it's got loads of different flavours, to ensure everyone in your crowd is satisfied.
Get the recipe here.
The  sister duo behind Hemsley & Hemsley are sisters, Jasmine and Melissa, who are food lovers that  share a passion for wellness and healthy cooking. Not only do they have a bestselling cookbook, they also contribute to Vogue.co.uk and The Guardian. Thanks to much media exposure, the Hemsley sisters have a large celebrity clientele who often hire them for high-profile events around the world. And if you wondered how to make Zoodles (noodles made from zucchini), these sisters have recently released a spiralizer of their own which will allow you to do just that.
So what makes these sisters so important to the way we eat? Bid goodbye to yo-yo dieting, because these sisters have come up with a variety of recipes packed full of flavour, nutrition and vibrancy that you'll love cooking and tasting. They're far from hardcore veganistas–in fact, they live by the rule 'a little of what you fancy does you good.'
Our favourite recipe: French Apple Tart
Who doesn't love apple pie? But this version is way healthier. It hasn't got the fatty, flaky topping – instead, this is packed with more fruit and cinnamon, and less fat and gluten!
Get the recipe here.
You may still think of her as the ditsy Cher from Clueless, but Alicia Silverstone is also one of those women changing how we eat. She has been advocate for a plant based lifestyle for almost ten years. But when gave birth to a son, Alicia became even more conscious of not only the foods she was putting into her body, but the impact her carbon footprint was having on the planet.
The foodie/actress has created a book titled The Kind Diet. It's a must-read for anyone trying to change up their health, or live a lifestyle that is supportive and kind to the planet. Alicia's writing style is really engaging, and the recipes in her book are relatively easy to follow. She gives tips on how to live an environmentally friendly lifestyle, all whilst bringing to us exciting and innovative ways to eat new foods, and tips for getting the best from our bodies.
Our favourite recipe: Quinoa Blueberry Muffins
In her book Alicia shared a recipe sent to her by Plantaful.com's Madeline for these light, fruity muffins. We love these with a smattering of vegan cream cheese or almond butter!
Get the recipe here.
A struggle with an eating disorder caused Angela to seriously rethink her relationship with food, and Oh She Glows! was born. She started teaching herself how to cook healthy meals and snacks with a focus on plant based, gluten free recipes,  and then blogged the results. These became so popular, she was approached to write a cookbook. Today, Oh She Glows! is a New York Times best seller.
Once obsessed with counting calories and working out like a mad woman, today Angela knows better. She learned that eating well, cooking your own meals and listening to your body are the keys to staying fit.
Our favourite recipe: GF Chocolate Chunk Cookies
Chunky, chocolately, vegan and gluten free, these cookies are almost – well, almost – healthy! They're perfect for dipping into a cup of hot chai or coffee, and are the perfect post-dinner treat.
Get the recipe here.  
Looking at the mouth-watering pictures of the recipes on This Rawsome Vegan Life, you'd never guess how they could possibly be anything but unhealthy. I'm talking carrot cake with 'cream cheese' icing, double chocolate cake and oven-baked french fries. But Emily Von Euw is another of our women changing how we eat, thanks to the fact that she's figured out how to make such drool-worthy recipes healthy!
Her food blog, This Rawsome Vegan Life, became so popular for its wonderful photography and raw-food philosophy that she was asked to write a cookbook. The result was 'Rawsome Vegan Baking' which presentes desserts which, actually, don't need to be baked at all!
Her recipes are plant-based whole foods with an emphasis on detox treats, raw food, high-carb intake and low-fat intake, which she says: "can bring us all to better health and a longer, more vibrant life." Who doesn't want that?
Our favourite recipe: Pumpkin Pie Pancakes
As if pumpkin pie wasn't delicious enough! Now Emily has given this treat a twist, in pancake form – and with caramelised hazelnuts and a creamy vegan sauce, no less!
Get the recipe here.
Quitting sugar is tough: even if you really, really want to, it's often hidden in products that you'd least expect to find it in. Think: bread, sushi and even soup! But Sarah Wilson is the last of our women changing how we eat because she has the solutions!
Her blog is packed with information on going sugar free, and recipes to make at home. All of them boast a really low GI.
Beyond the blog, Sarah's an interesting woman, too! She's a former Cosmopolitan magazine editor whose career has spanned politics, health advocacy, restaurant reviewing, and trend forecasting. Now, she's fully devoted to writing about natural living and healthy eating.
Her site gives loads of tips on everything from why organic makeup is best, to which cleaners are best for your home.
Favourite recipe: Summer Quinoa Tabbouleh
It's refreshing, it's filling, and it's healthy as heck! Get the recipe on her site, or just check below!
1½ cups cooked quinoa
A bunch scallions, green parts only, chopped
One red bell pepper, chopped
1 cup finely diced cucumber
One cup cherry tomatoes, halved
1 cup chopped flat-leaf parsley
½ cup chopped mint leaves
large pinch of ground cumin
½ cup freshly squeezed lemon juice
⅓ cup extra-virgin olive oil
Salt and pepper, to taste
Combine all the ingredients in a large bowl. Allow to sit in the fridge for 1–2 hours before serving. Serves 4-6 as a side.
Latest posts by Lora O'Brien
(see all)