What's the difference between plant based fashion and vegan fashion? We explain!
By Chantal Brocca
Flower prints and embroidery patterns have been a part of new season fashion trends and grandparents' wallpapers for years, constantly showing up on mood boards as an infinite source of inspiration – and I should think so – that's beauty fine-tuned for harmonious structure over billions of years – you don't get better than that.
Lucky for us, designers are slowly moving away from mimicking  the beauty of nature's plants to actually embracing them by making them an organic part of the fashion process.
But what is plant based fashion, exactly?
It's become a bit of a buzz phrase, hasn't it? Plant based fashion. It's usually associated with veganism, but actually, in the sustainable fashion world, plant based fabrics are slowly differentiating themselves from vegan ones by taking natural to the next level: while plant based is vegan friendly, the same can't always be said the other way around. Vegan fashion still makes use of a whole hell of artificial fabrics, including plastic in various forms, such as nasty PVC, acrylic and PU.
Our skin is our body's largest surface area for absorption, yet we carelessly cover it in chemically saturated fabrics, treated the toxic route for sheer reluctance to invest in some R&D that could uncover and harvest the environment's naturally innovative properties – ie. working with the planet we live on as opposed to stripping it for parts that are worth way less in isolation than they are when they are taken as a whole.
Sometimes, the simplest choices are the better ones: there is nothing more sustainable than making fashion from things that grow. And the idea is catching on. Reebok recently went public with its plans to create compostable, plant based trainers featuring a mix of cotton and corn, having partnered with Lyle Bio Products, manufacturers of high performance bio-based solutions in order to ditch petroleum based materials.
The idea is, if your clothes are compostable and 100% natural, they can actually be re-used to grow more, turning fashion into a not so average organic gardening plot. Who would have thought?
Using organic production systems mean reducing harm to both soil fertility and our bodies. Innovation is headed in the right direction and the future is finally looking greener – check out Eluxe's little dictionary of the best of plant based fabrics and fashions out there.
The Best Plant Based Fashion Fabrics
1. Organic Cotton
Grown from non-genetically modified plants that don't hurt the environment, fabrics made from organic cotton are also grown without the use of pesticides, herbicides or chemical fertilizers in general. When waxed, it also looks a bit like a vegan leather – perfect for vegan 'leather' jeans!
This sustainable fashion pioneer makes a wide range of stuff for men and women both – it's all sweet and simple, and is often made from plant based materials, including organic cotton, like this tee, below.
2. Linen
Linen yarn comes from the magical flax plant, an essential for humanity, with its fibers spun and woven from as far back as Ancient Egypt and its seeds touted for their nutritional goodness. It need little water and less energy to cultivate than other plant based fabrics.
This Queen of Eco Fashion loves using linen in everything from pants to tops and jackets, too. In fact, she loves using LOADS of plant based fabrics! We adore.
3. Tencel
Originally named 'newcell', then 'lyocell' to finally be commercialized as 'Tencel', this cellulose fiber sounds like some kind of new chemical, but it's actually totally plant based. The stuff is made from wood pulp and is the very close, non-waste cycle cousin of rayon. Used primarily for comfortable casual wear due to its soft, breathable properties, you'll find it in tracksuit form all the way to denim.
This brand uses plenty of organic cotton and Tencel to create its super stylish collections, below. They also donate a whopping 90% of profits to various charities that help those in need (hence the name). Free People also often use Tencel in their designs, by the way.
4. Hemp
One of the oldest environmentally friendly fabrics, hemp is also one of nature's strongest and most durable, allowing clothing to retain their shape no matter how many times they go in the washing machine. Not only – this incredible plant is naturally more cost effective, growing way faster than trees and has been used in a variety of products, from paper to cosmetics and even natural household cleaners!
They pretty much specialise in this fabric. It's not all that fashion forward, but some designers, like Cavalli, are experimenting..I mean, check out this super awesome striped hemp Cavalli jacket to rock any evening. See? Any designer can get in on the plant based fabric game!
5. Piñatex
Made from delicious pineapple fiber, a staple of traditional woven textiles production in the Philippines, Piñatex was later developed using more modern methods that use waste plant fibers as a natural by product of normal pineapple harvesting, meaning simply making more use of the same quantity of resources.
We love this  grungy, pineapple leather bags by Alexandra K. But just so ya know, Eluxe just so happens to stock super chill  Piñatex sneakers here.
6. Muskin Mushroom Fiber
Able to replicate leather to a T, MuSkin is one of the coolest bio innovations of recent years. Essentially a parasitic fungus, this environmentally friendly fiber is both breathable, antibacterial and is easily manipulated to mimic whichever animal leather you fancy – so you can keep rocking snakeskin booties guilt free.
Try: To wait.
Sadly, this amazing fabric is not yet readily available in the shops. Why, why?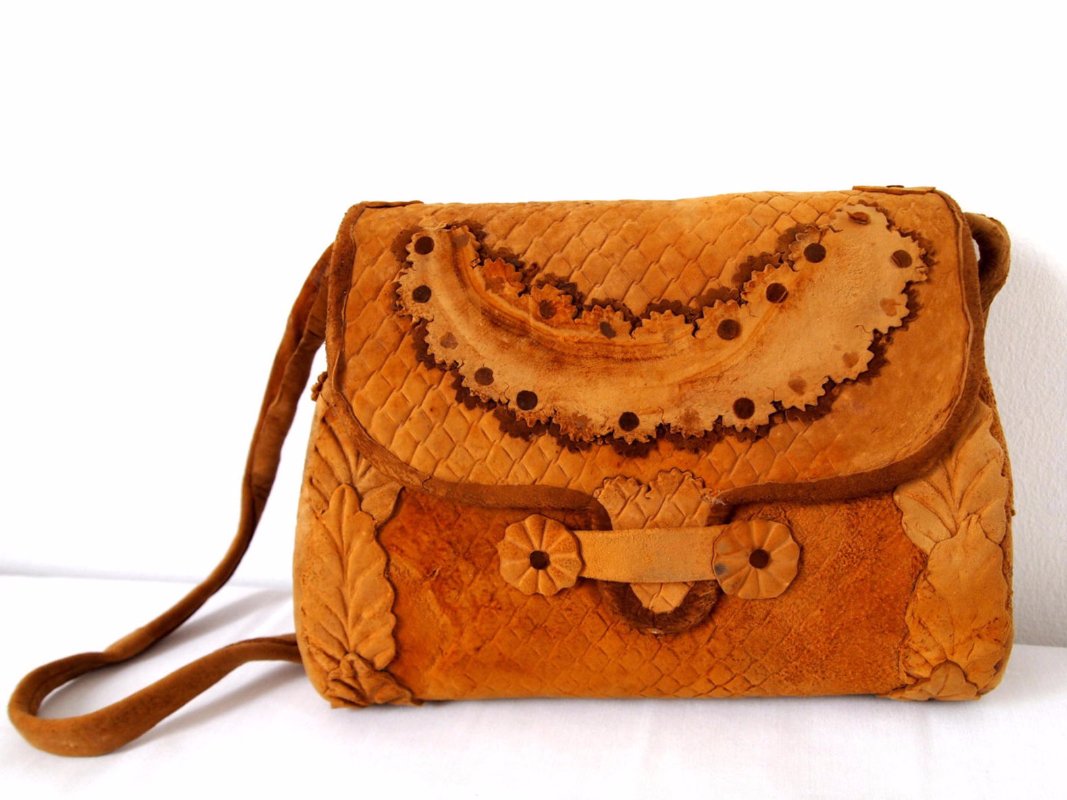 7. Banana Stem Fiber
Everyone is looking for sustainable new ways to produce clothing that could substitute cotton and its resource intensive farming requirements, and banana stem fiber may just be The One. Only 37kg of stems would be needed to make a kilo of fiber, and considering we throw away around a billion stems or more per year, investing in banana R&D seems like the way to go.
After becoming ill, Nicki chose to reevaluate her life and was inspired to live and create for a purpose with health and happiness as a priority. She wanted this not only for herself, but also for the planet. She picked up a sketchbook, and began Milo + Nicki, a fashion company that uses innovative plant based fibres like banana waste to make gorgeous stuff!
8. Orange Fiber
Made in Italy just might make a comeback: Adriana Santanocito and Enrica Arena teamed up to try and find a use for the 700,000 tons of by product produced every year by the Italian citrus industry, showing the world that anything is possible if you simply put your mind to it. Orange fiber fabric is light, soft, mimicking highly sought after silk – and not only: it even has the ability to release its active principles directly onto the skin! Now isn't that revolutionary.
The notoriously un-eco/animal friendly luxury brand Ferragamo has turned over a new leaf (ha, ha!) with its orange fiber collection, below.
9. Bamboo
Whilst you may think bamboo is one of the best plant based fabrics because it's so easy to grow, it actually requires a whole lot of chemical baths before it's soft and pliable enough to turn into yarn. Luckily, an increasing number of 'organic bamboo' companies are coming up, ensuring the chemicals they use for this do less harm to the planet and its people.
This brand creates a bunch of basics, like loose, comfy tees and breezy summer dresses, that are kinda fun to dress up and accessorize.
10. Cork
This is one of my personal favourite plant based fabrics, because it can't be 'farmed', meaning it can only be harvested from natural forests, giving governments incentives to preserve cork oak forests in places like Portugal, where they still exist. And since cork only removes a bit of the bark, the tree doesn't die. Win, win!
There are loads of brands doing great things with cork, but we especially love ONO's super stylish cork bags, one of which you can see below.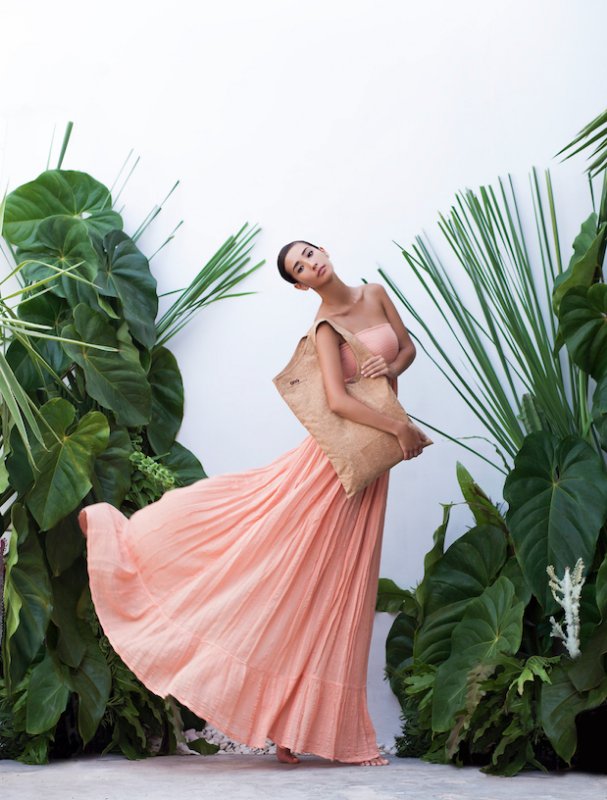 Did we miss any plant based textiles? Let us know in the comments below!
Main image: Eileen Fisher
This site uses affiliate links with brands we trust, and if you make a purchase using a link, we may receive a commission.
Did you enjoy this post? Want to show your gratitude? Please support us on Patreon!