Bored by beaches? Sick of cities? These unusual travel ideas may appeal to you!
By Chiara Spagnoli Gabardi
If you ask me, travelling is all about learning. Getting acquainted with different traditions, customs, ideas. Voyages allow us to overcome linguistic and cultural barriers and meet others in a mutually enriching way. 
And it seems I'm not alone: According to Edelman Trends, more people will travel with intention in 2019, making more mindful decisions about where and how they travel. These "belief-driven buyers" will choose destinations where their visit will have a meaningful impact on the community. These same travellers are more likely to choose travel brands that align with their values of sustainability.
They recognise that over-tourism is a big issue for many major tourist sites around the world – throngs of tourists are clogging the city centers of Paris, Venice, London and New York, and are causing irreparable damage to delicate antiquities and sensitive environments, such as that in Machu Picchu. The trend of under-tourism explores a burgeoning effort to encourage the entire travel industry to tackle over-tourism in creative ways.
One of those ways is to adopt some unusual travel ideas for your next holiday. Get off the beaten track and visit the hidden corners of the planet that are deeply interesting, but far less crowded, than those places found on the average person's 'bucket list'. I've found five unusual travel ideas that I'm sure braver travellers will love.
10 Unusual Travel Ideas For Intrepid Souls
You wouldn't be wrong in thinking that any trip to India is an adventure. From the brilliance of famous landmarks such as the Taj Mahal and the breathtaking engineering of Ellora Caves to the languid backwaters and vast wildlife reserves, India has it all. 
However, India also borders another fascinating country: Nepal. So why not see both?
From the sacred River Ganges to the summits of the Himalayas, tour India and Nepal on a trip where adventure and discovery await. From the most exciting places to visit in Delhi to the towering peaks surrounding Kathmandu, you'll discover the spirit, culture and nature of this fascinating region.
Note: we recommend that you compare escorted tours in India online before you head out. There is a lot of competition among guides in India. Result? You don't always get value for money or the experience you expect. Some guides are more interested in taking you to their friend's tourist shop so they can get their commission! And of course, you'll need someone to point out what each fascinating plant and animal is, too.
Best for: Nature lovers
Beholding nature whilst standing in an ice cave is arguably one of the most awe-inspiring experiences you will ever have, but you only have a four-month window a year to do this, since this natural phenomenon only occurs between mid-November and mid-March in Iceland.
Ice caves are formed when the waterways running through caves freeze over. The most visited destination in Iceland is the Vatnajökull National Park, because the ice caves are easily accessible from there.
You will need a guide to visit the ice caves, but they will take you on an adventure to see other wonders of nature you wouldn't ordinarily expect to see – and if you get lucky, you may even get to see the Northern Lights!
Best for: Nature lovers who wonder what it was like to be a Viking
Price: From $1400
Images: TripAdvisor
Ethiopia is a captivating destination and with 25 mountains with peaks reaching over 13,000ft, it's also a trekkers paradise. The Simien Mountains offer some of the most breathtaking scenery of any mountain range, and thanks to the efforts of the African Wildlife Foundation, a spate of dedicated trails opened in 2016. 
The National Park is a World Heritage Site and boasts an abundance of wildlife. The trekking routes take you through raking meadows, steep valleys and dramatic cliffs, all against a stunning backdrop of jagged mountain faces and active volcanoes. 
Best for: Climbers and those interested in learning about different cultures
Price: From $900, departing at various times throughout the year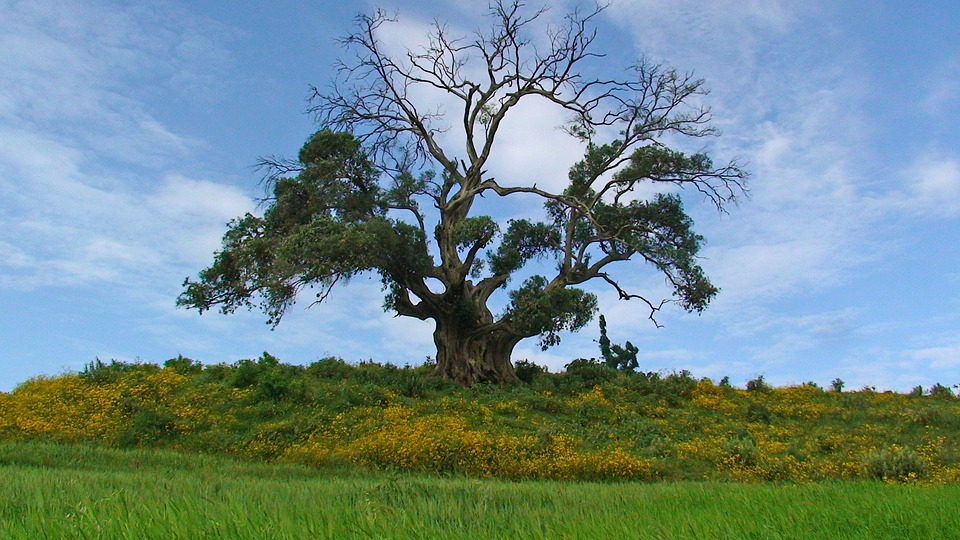 Kazakhstan is probably not the first country that springs to mind as a holiday destination. In fact, it's one of the most unusual travel ideas in our list! However, if you want a unique mountain-biking experience, the central Asian country should be top of your list. 
If you want to get off the grid and leave well-trodden paths and leave behind typical tourist destinations, the remote and rugged terrain of Kazakstan's national parks are perfect for a mountain biking adventure.
Whilst venturing off-beat tracks is exciting, plan your holiday adventure carefully – and always use a local guide if you are heading into remote or potentially dangerous territory. 
Best for: Sporty types looking to bike in a really unusual (and quite flat) destination
Price: From $80 for a day long biking tour, including bike. Departs most days of the year
Ok, it may not be one of the most unusual travel ideas, but there's a lot of adventurous stuff to do in Canada! For example, the country boasts some of the best white-water rafting in the world. One of the best white-water adventure holidays you will find anywhere is an organized eight-day trip along Magpie River in eastern Quebec.
Quebec is one of Canada's most interesting provinces, with its enduring French history and culture, verdant forests and excellent food.
If you're a keen photographer and want to combine white-water rafting with stunning scenery, the Alsek and Tatshendhini rivers of Canada and Alaska are surrounded by icebergs and glaciers. You should also expect to see plenty of gorgeous wildlife, including moose and grizzly bears. 
Best for: Anyone who wants to combine peace and quiet with adventure and nature
Price: Tours from $150
Second image credit below: WhitewaterMagazine.com
Forget the grandeur of the Taj Mahal in Agra or of majesty of Mumbai's Gateway. There's a lesser-explored region in India that will leave you breathless!
It's called Odisha, a state that is bountiful of historical and cultural treasures. Odisha is one of our favourite unusual travel ideas. It's a land with thousands of years of history etched into the landscape, as well as the incredible sandstone walls of temples in Bhubaneswar. The multifarious markets of here give visitors an opportunity to interact with locals, who belong to secluded tribes of the region, and rarely leave.
You can also see the heritage-rich 'City of Joy', Kolkata, and explore its streets, which are lined with thousands of clay goddesses in the potter's quarter.
But nature features heavily in your tour here, too! You can explore lush jungle, fertile hillside and brackish lakes and get a sense of why many tribes feel a spiritual connection to the land here. Explore the excavated caves of Khandagiri and Udaigiri, which served as a dwelling and abbey for Jain monks almost 2000 years ago. This will also give you some further insight to the cultures and religions of this fascinating destination.
Best for: Those who are interested in ancient cultures and religious practices such as Jainism
Price: (13 days from £1,445, departs late Oct)
If you ever dreamt of travelling on the legendary Trans-Siberian Railway, this is one of the best unusual travel ideas for you!
Your trip begins in the magic of the Russian winter, exploring the shores of Lake Baikal in an 18th century style locomotive. Travelling in winter adds a dramatic dimension to Russia's vast landscapes, as Lake Baikal shimmers with a deep speckled blue. The wooden Romanov monasteries outside Yekaterinburg take on a sombre, snowy profile. The time-capsule scenes of the Old Believers village near Ulan Ude are given a fairy-tale dusting of snow in winter. It's all so beautiful!
This adventure will be an eyeopener in revealing the time-capsule scenes of the Old Believers Village near Ulan Ude, the capital of the Republic of Buryatia and homeland of the Buryat people. Interact with the natives here by making dumplings and taking vodka shots with a local family. You could also experience the healing Russian sauna known as the banya – the perfect antidote to the frosty weather!
Best for: Rugged, adventurous travellers who don't mind the cold
Price: (15 days from £1,750, departs late December)
This experience will lead you to the wild west of a landlocked East Asian country: Mongolia. Seen in the first and second images of this article, above, it's another of our top unusual travel ideas.
You begin and end in Ulaanbaatar, the capital of this legendary kingdom full of mystical and magical charm.
Throughout the expedition, you will admire vast stretches of nature in its utmost glory, gazing upon snow-capped mountain peaks, crystal-clear lakes and giant dunes preserving the legendary stories of nomads and nature.
This adventure will grant you the opportunity to sleep in a Mongolian tent, the traditional ger (yurt). Whilst staying with nomadic families (most of whom are Buddhist), you'll be introduced to the local wildlife, such as ibexes and yaks, and can witness Kazakh eagle hunting. Best of all, you can attend a local celebration, where you'll be enthralled by the traditional guttural throat singing called khoomii.
Best for: Those really interested in getting to know how other people live. Note that this trip is not suitable for vegetarians or vegans as the diet here is very much based on animal foods.
Price: (15 days, from £2,885, departs mid Sept)
Solomon was the biblical king most famous for his wisdom. So it doesn't surprise that these idyllic Islands in Oceania were named after him by the Spanish navigator Álvaro de Mendaña. He was the first to visit their archipelago in 1568. He believed the islands were the Bible-mentioned city of Ophir, and thought they contained great riches.
Today, the Solomon Islands are one of our favourite unusual travel ideas. They're best known for their monkeys, white-sand beaches and mesmerising reefs. But they're also drenched with traditional culture and jungles (sadly, strewn with WWII relics).
Your adventure will begin in the Capital of Honaira and go onto the main island and meet with Bernie, the man who spent his life collecting war relics, and ended up making his own museum on the island of New Georgia.
This trip blends a few cultural excursions, such as visiting Skull Island, John F. Kennedy's wartime base. You'll also absorb the Melanesian culture of the island communities, and enjoy snorkelling around the pristine reefs and caves of the South Pacific. Of course, there's also lots of leisure time that you can spend just chilling on the beach.
Best for: Beach bums who are looking for not only the ultimate beaches and diving sites, but also for something a little bit different in a holiday
Price: (8 days, from £1,125, departs early Sept)
Set in a remote area of Indonesia, Raja Ampat is another of our unusual travel ideas. Set in West Papua Province made up of 1,500 small islands, and is widely known as the most biodiverse marine habitat on Earth. This is the place to go to fully reconnect with the marine realm, admiring 550 species of coral, 1427 fish species and more than 700 types of mollusks, all under the turquoise waters.
Half the fun of this trip is the boat you'll be sailing in – in the style of a traditional Melanesian outrigger. From there, you'll be able to witness for yourself how reefs of Raja Ampat are in a perfect condition, with many giant corals, sea squirts, hard coral tables, deer antler corals, and green and brown moose antler corals.
The people of Raja Ampat may look intimidating, but in fact, they are lovely and welcoming, not to mention model conservationists and artisans. Join them in their culture for a day at the delightful Arborek Tourist Village.
Best for: Those who adore sailing, the sea and investigating all the creatures in it.
Price: (8 days, from £1,350, departs 20 April)
Latest posts by Chiara Spagnoli Gabardi
(see all)