Trying to lose weight? Go keto? These vegan low carb pasta recipes can get you on the right track!
By Lora O'Brien
Pizza. Macaroni and cheese. Mashed potatoes. Creamy pasta.
All of these dishes have a few things in common: one, they're awesomely delicious. Two, just about anyone would eat them, even the pickiest 5 year olds. But also: they're high in carbs, calories, gluten and unhealthy fats. Oh, and they're not usually vegan!
Thanks to celebs like Jennifer Aniston making a big deal about how they lost weight on low carb diets, carbs are the new sugar – the nasty food that people go out of their way to avoid in the name of staying thin and healthy. There's a lot of misinformation out there about carbs though – let's not forget that these are essential to your diet for all kinds of B vitamins and minerals, not to mention fibre.
But this is only true when the carbs (i.e. grains and cereals) are whole wheat, brown, and unprocessed. Certainly, in our sandwich and pasta-fuelled culture, there's room for cutting down on the so-called 'bad' carbs, which are also the most common: white bread, pasta and rice.
This is especially true when we consider that most carbs contain gluten, which many of us have grown intolerant to. Many researchers believe that because wheat is often sprayed with toxic glyphosate as a pesticide, and to separate it from the chaff, this toxin is killing not only insects that eat wheat, but the 'good' bacteria in our guts, thus leading to an epidemic of celiac disease and gluten intolerance.
So what's a health-conscious, carb-loving vegan gourmand to do? I'd say: eat organic whenever possible, and experiment with a few vegan low carb pasta and rice recipes, such as those below. You'll see just how easy it is to replace them with tasty, healthy, gluten free and low-cal substitutes.
20 Vegan Low Carb Pasta And Rice Recipes
1. Squash Pizza
Have you ever seen a pizza look so bright, inviting and…healthy?! Didn't think so! As soon as I found this recipe, I knew it had to be included. Its base is butternut squash along with chickpea and almond flour. The vibrant green sauce features cashews and basil and lots of other gorgeous flavours. The only change I'd make is to add lots of delicious caramelized onions on the top of this. Divine!
Get the recipe here.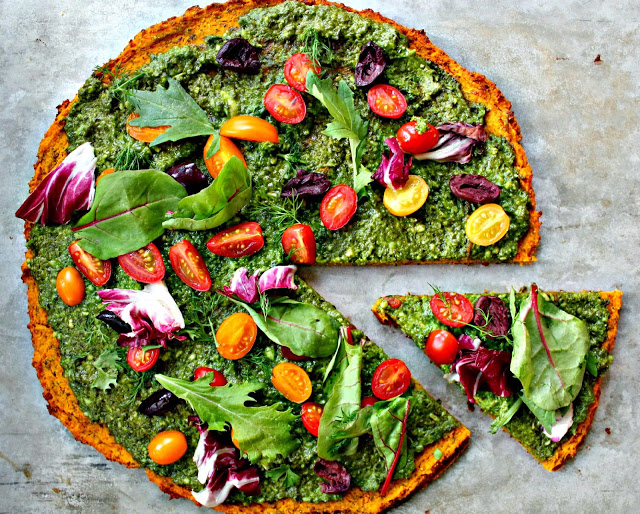 2. Mushroom, Sage & Cauliflower 'Risotto'
Cauliflower is definitely having a moment, and why not? It's so versatile, you can use it as a rice substitute, even for risotto! With its creamy mushroom flavours and the addition of sage, this is a real winter warmer. It doesn't take long to make, and is one of those easy dinners you can throw together at a moment's notice.
Get the recipe here.
3. Raw Vegan Zucchini Pasta with Pesto
Zoodles are fantastic if you're looking to either eliminate carbs from your diet, or you're gluten intolerant. They're made from zucchini (courgettes to some) and made into their splendid pasta like shape from using a spiralizing machine. The best part? These zoodles are raw, so you can quite literally cook them in a nano-second. Perfect for on the go lifestyles, or busy mums looking to make something quick yet healthy for their little darlings when busy.
Get the recipe here.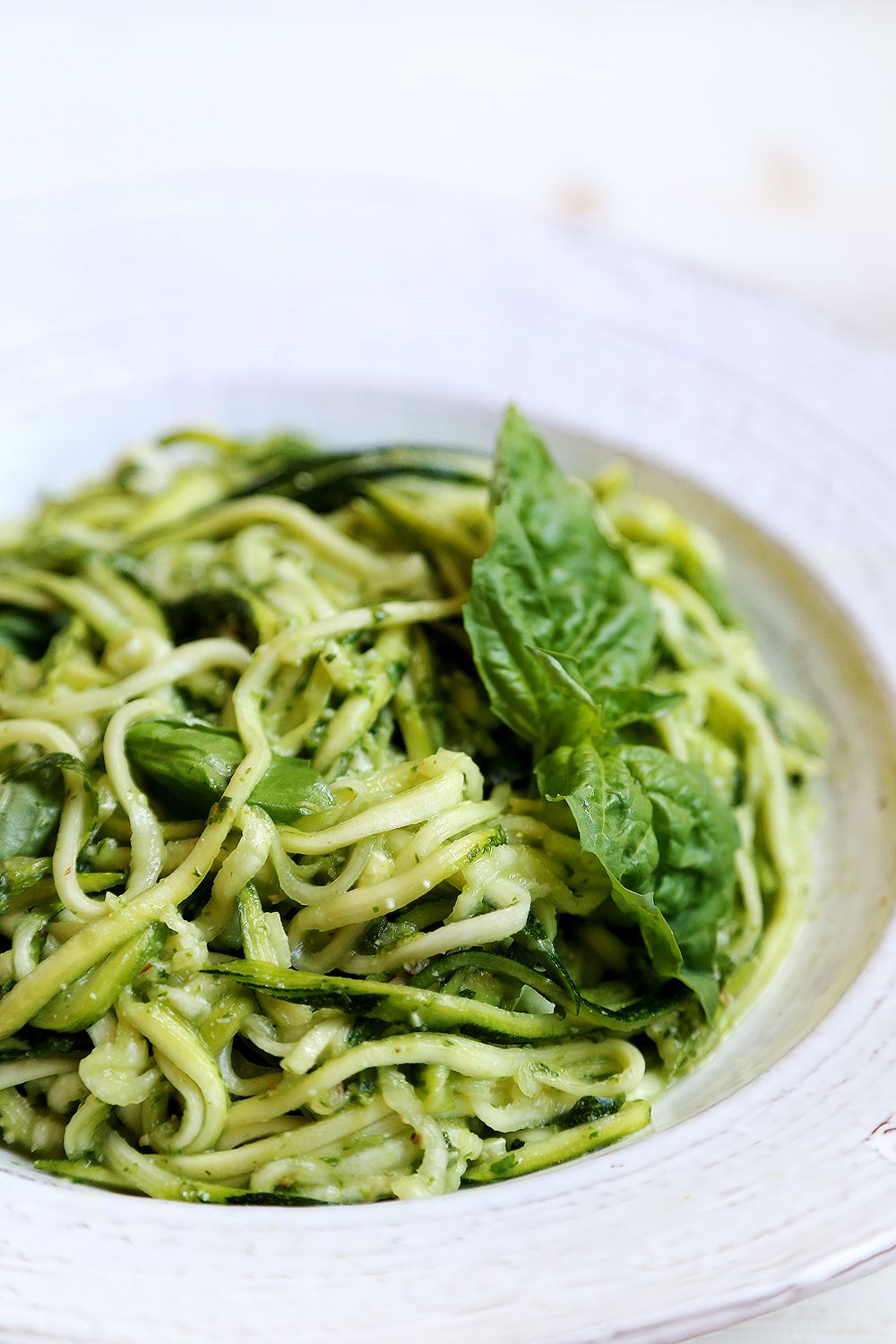 4. Eggplant Lasagne
Here, eggplant replaces the use of pasta sheets. And if you're cooking for those who aren't too sure about eggplant, then rest assured; it barely holds so much flavour, and its texture isn't dissimilar to actual cooked noodles. This is one of those vegan low carb recipes you can enjoy with family or friends over a bottle of wine. Perfect for those colder months!
Get the recipe here.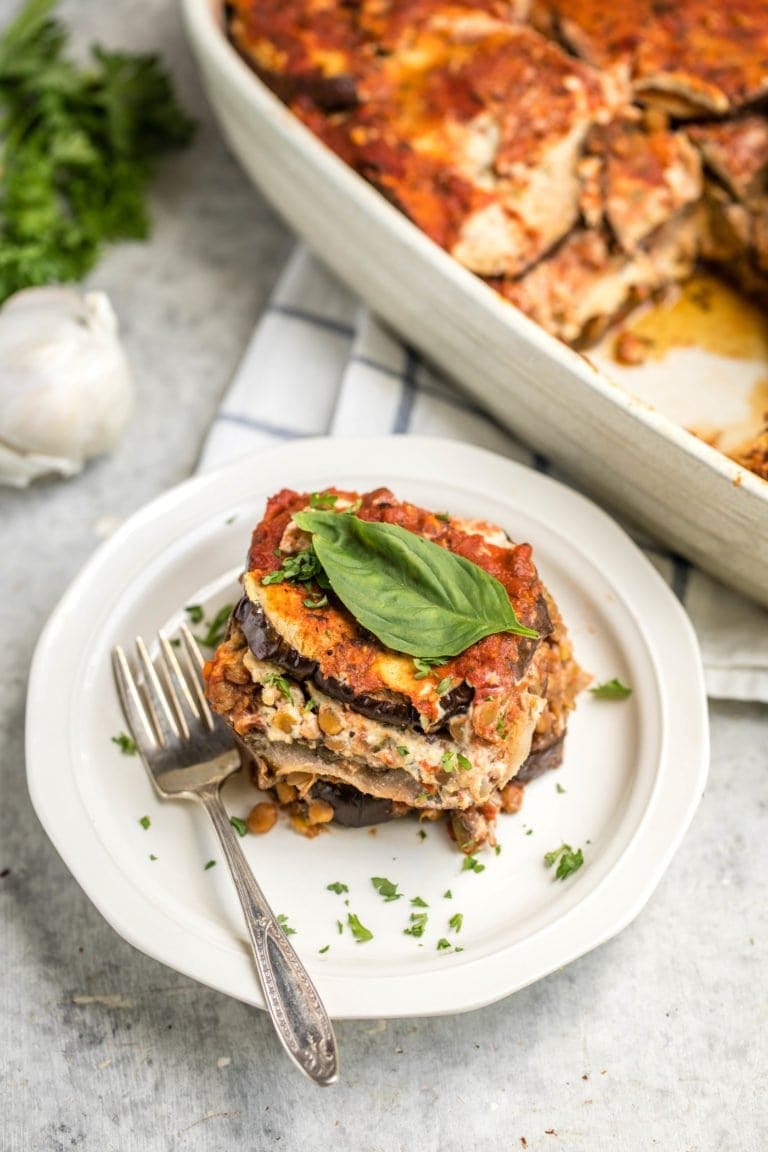 5. Pho Noodles with a Spicy Lemongrass Broth
Another of those vegan low carb recipes that proves that sometimes, the quickest and simplest recipes are the tastiest. This big bowl of pho noodles is a great way to add lots of nutritional greens into your diet whilst adding some stunning flavours. There's chill, ginger, garlic and some lemongrass, which all combine to create a spicy broth. Throw in your veggies and the flavours are going to really pop. This recipe uses rice noodles, but you can sub in glass noodles.
Get the recipe here.
6. No Rice Sushi  
The Japanese probably hate us for modifying this traditional fish and rice dish to include everything from mayo to sweetcorn. But it's hard to resist packing little strips of nori with what tickles you fancy most! This recipe is as far from trad sushi as you can get: not only is there no fish, but  avocado has taken the place of rice, giving the sushi a creamy texture. Add in carrots, peppers, onion and lots of sprouts and you've mastered the perfect way of enjoying sushi without rice.
Get the recipe here.
7. Grilled Radicchio & Bok Choy Noodles
This is one of those vegan low carb recipes that looks all fancy and complicated. But it's really simple to make, healthy, and of course, tasty! Radicchio is just a red chicory leafy vegetable, and bok choy is a Chinese green you can easily get at Asian grocery stores. Sub in spinach if you can't find it, though. The glass noodles in this recipe really bulk it out and fill you up but the addition of green lentils give it a nice big nutritional boost.
Get the recipe here.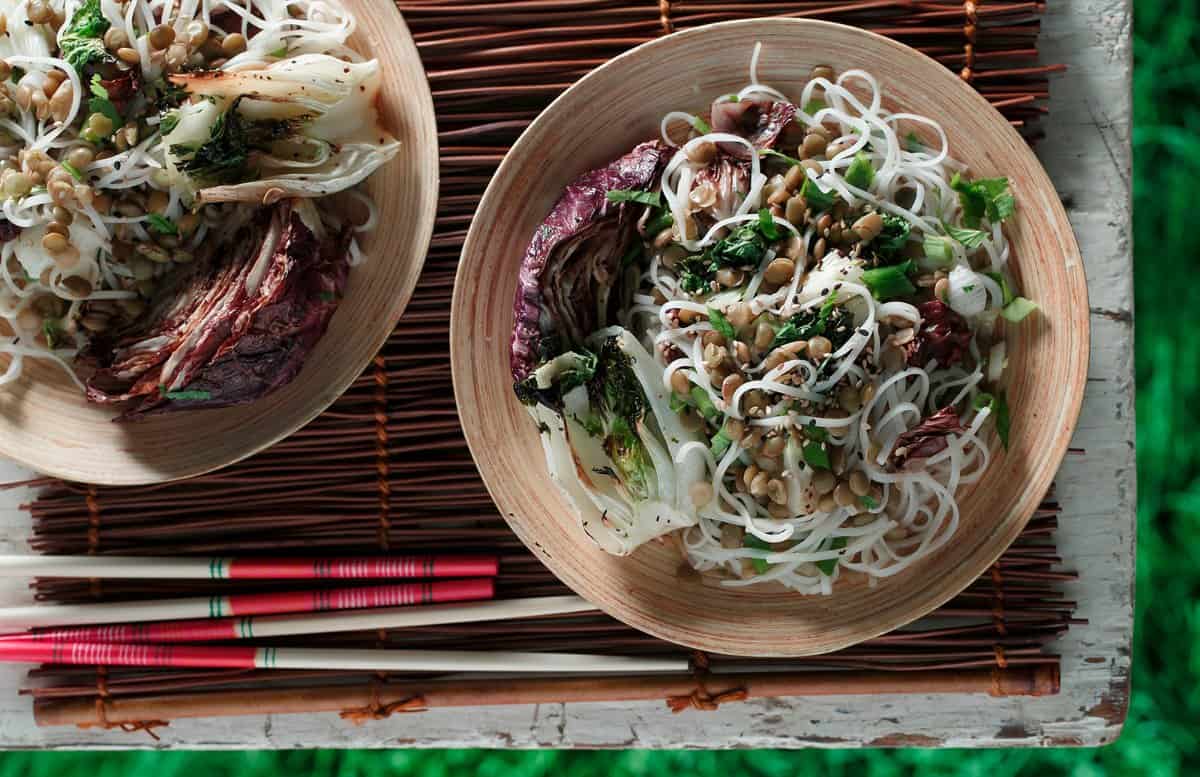 8. Vegan No-Pasta Lasagna
Regular lasagne is a recipe that we can't help but connect to provoking  a mild heart attack when we think about what's normally in it: meat, olive oil, sheets of pasta and lashings of thick, creamy dairy-based sauce. Luckily, this recipe is re-invents lasagne as a healthy meal.
Get the recipe here.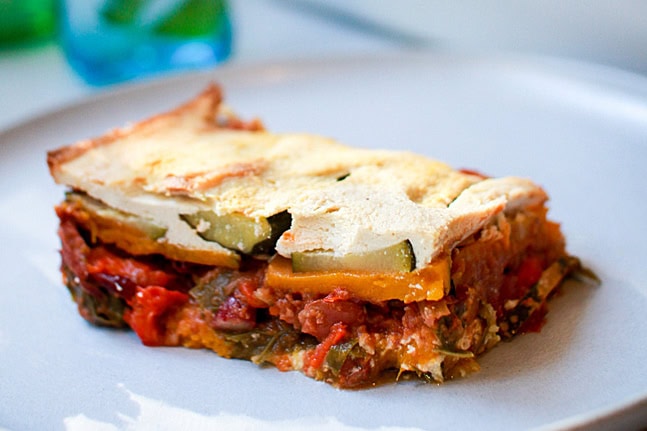 9. Zucchini Pasta with Creamy Cashew Sauce
Yep, it's another of our vegan low carb recipes that's a spaghetti replacement recipe. Because seriously, who doesn't enjoy thick, creamy, low-carb pasta? The sauce for this dish isn't exactly low-cal, but since you're saving calories with the noodles, it's all good. I especially like the sun dried tomato and artichoke add-ins here.
Get the recipe here.
10. Grilled Eggplant Cannelloni
This recipe is what I can only call genius. I just LOVE it!  Everything about it is plant based and healthy: finely-sliced eggplant acts as the pasta in this cannelloni dish, and the stuffing is based on basil, spinach and cashews. It's all topped off with a homemade tomato sauce.
Get the recipe here.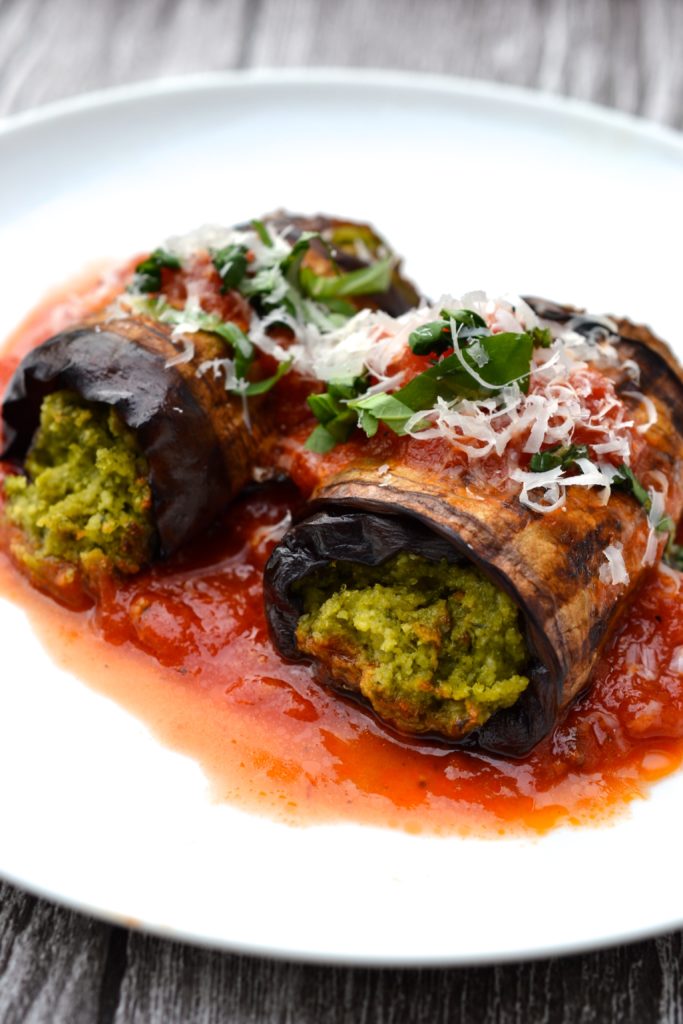 11. Basic Cauliflower Rice
This is one of those vegan low carb recipes that's pretty much a staple in any fashionista's kitchen these days. That's mainly because it gives a carby, rice-y texture whilst being virtually calorie free. This 'rice' can be the basis for just about any sauce, and is a go-to recipe you must learn if you want to cut down on the carbs, and/or go keto. It freezes well, too, so make a big batch and thaw it out as needed.
Get the recipe here.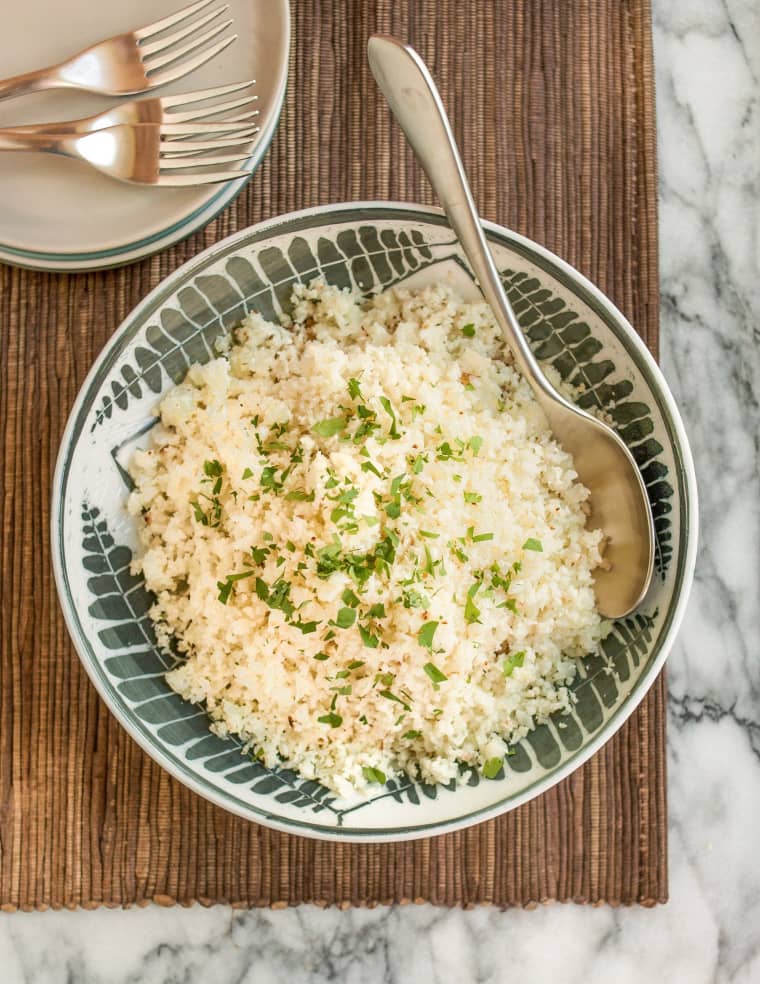 12. Cauliflower Couscous
This famous Moroccan dish gets a carb free makeover thanks to the power of cauliflower, which seem to be the newest starch substitute. Add chickpeas  instead of white beans and some harissa sauce for some added authenticity. Clean eating at its best!
Get the recipe here.
13. Garlic Cauliflower Mashed 'Potatoes'
Cutting calories gets easier when you realise that you can easily make vegan low carb recipes by subbing in cauliflower for potatoes. This recipe calls for butter, but you can easily replace that with olive oil or vegan butter. The best part of this recipe, for me anyway, is the garlic. Bring it on!
Get the recipe here.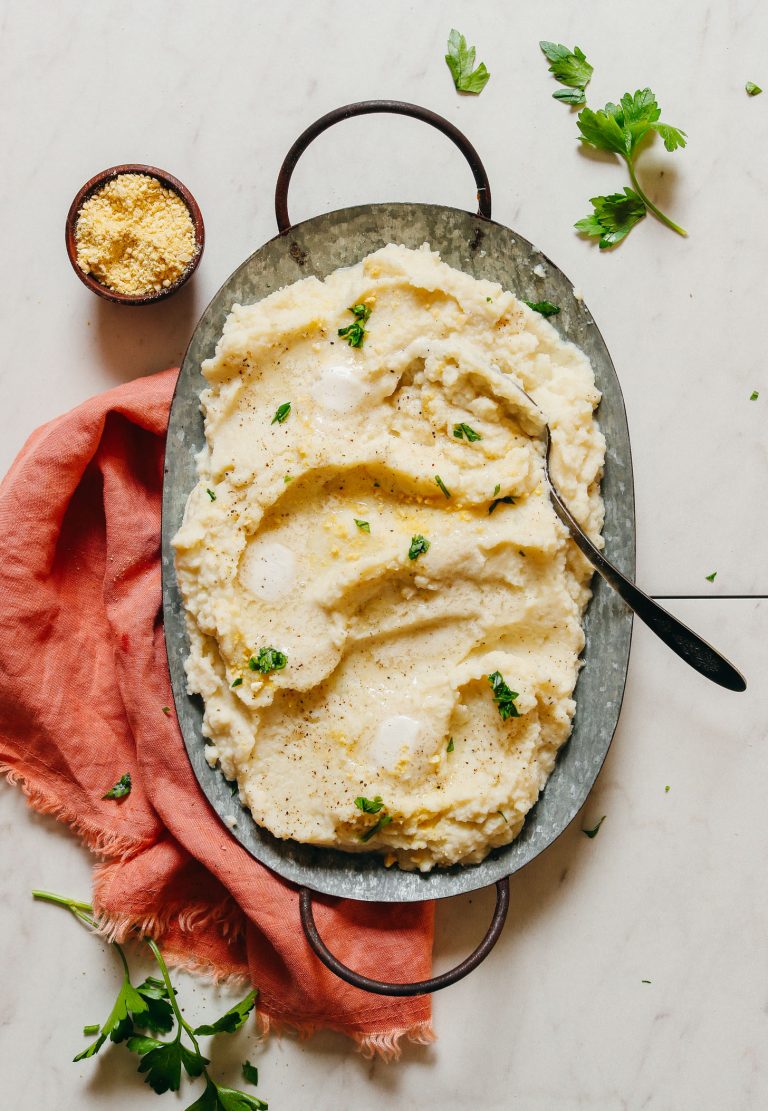 14. Cauliflower Based Pizza
This veggie-based pizza is perfect for anyone trying to cut carbs or with a gluten intolerance. Freshly grated cauliflower serves as the base for the creative and delicious crust that you can even fold up just like traditional pizza! At less than 300 calories for half the pie, this is a pizza recipe you can enjoy sans guilt.
Get the recipe here.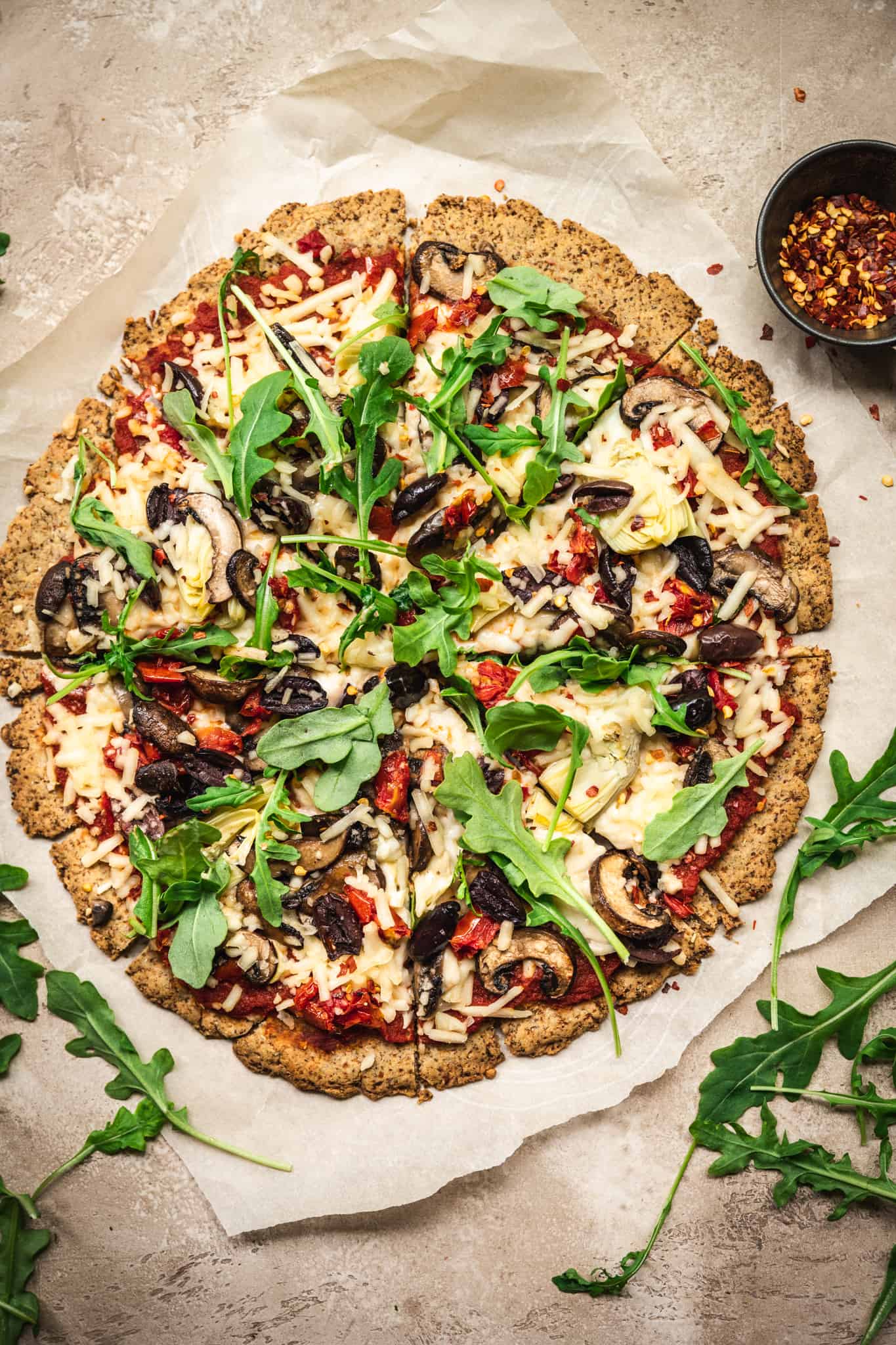 15. Vegan Butternut Spaghetti
Ah, finally! A Paleo, keto and vegan version of spaghetti that will pretty much make everyone happy. In fact, it may even make you ask yourself why you ever ate wheat-based pasta at all! Wild rocket pesto, lemon and toasted hazelnuts add flavour to the sweetness of the butternut 'noodles'.
Get the recipe here.
16. Low Carb Mediterranean Noodles
This is another of our vegan low carb recipes that uses zucchini noodles as its base – but you know what? I was getting a bit tired of those, and used konjac noodles instead. The texture may be a little weird for some, but if you can get past it, these noodles may soon be your favourite go-to meal. In any case, whether you use zoodles or konjac, both go well with the olives, tomatoes and capers in this recipe.
Get the recipe here.
17. Cheezy Chickpea & 'Rice' Casserole
This recipe is filling, high in protein, and a bit creamy, thanks to the use of tahini. It's a great dish to serve up to several people at say, a potluck, and though I doubt there would be any leftovers, if there are, they'll freeze well. Here's a trick for you: not a fan of cauliflower? Or maybe not got any at hand? Try broccoli instead to make carb free rice!
Get the recipe here.
18. Baked Zucchini 'Ravioli'
How delicious do these ravioli look! It's one of the tastiest vegan low carb recipes for sure. Instead of pasta, zucchini ribbons are used to hold the vegan ricotta inside, and it's all topped off with tangy tomato sauce and a creamy, nut-based, vegan cheese .
Get the recipe here.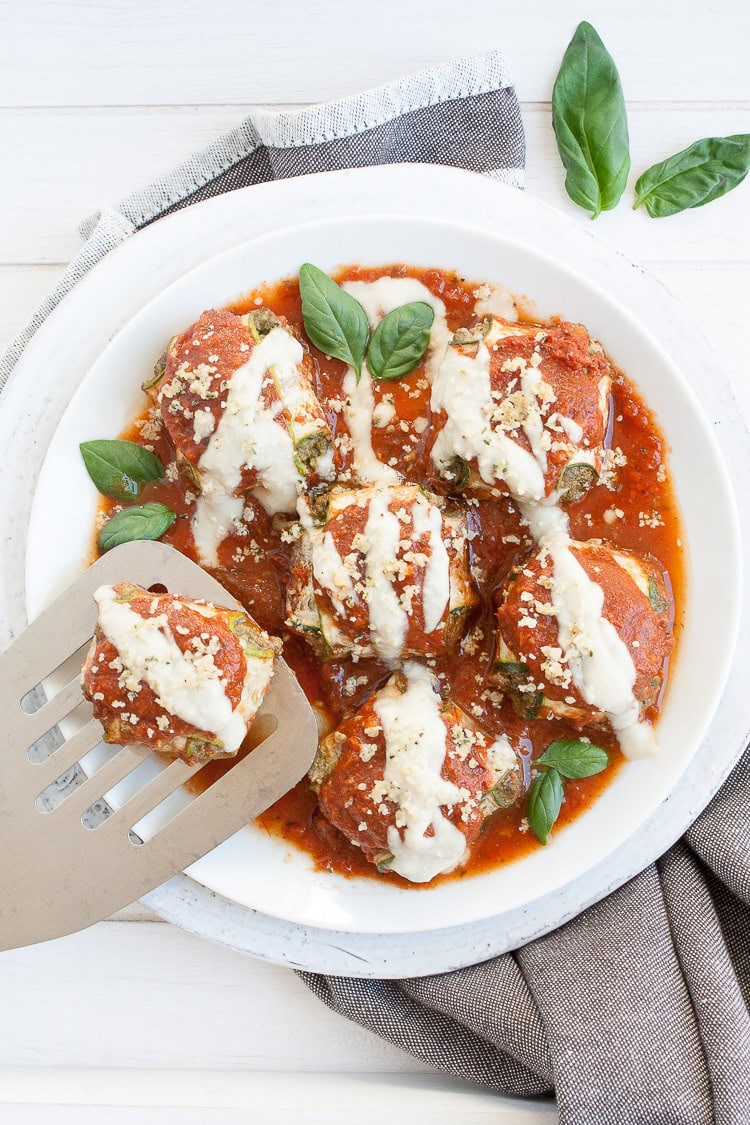 19. Cauliflower Rice Burrito Bowl
As anyone who reads my columns regularly knows, I'm a huge Mexican food fan. So imagine my delight when I found this cheap and easy recipe! It's probably my favourite easy dinner, and is basically a deconstructed burrito. It boasts all the flavours of Mexico I so adore: coriander, lime, tomato and onion – with loads of beans for your protein hit. It's easy to make, too!
Get the recipe here.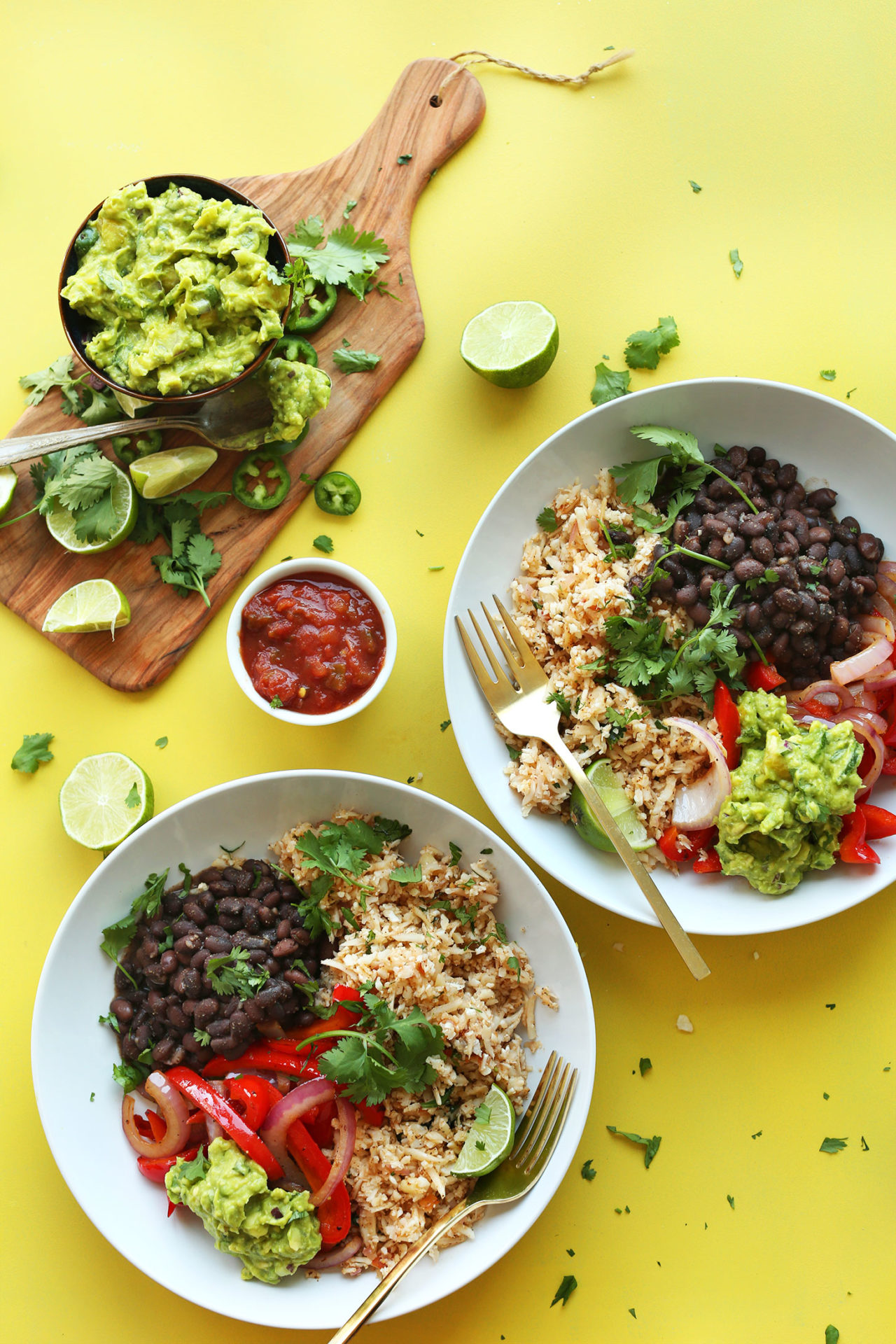 20. Vegan Low Carb Mac & Cheese
Ok, I've probably saved the best of all the vegan low carb recipes to last – the one you've been waiting for, right? Mac & Cheese! This recipe uses cauliflower as the 'mac' and of course, plant-based ingredients for the 'cheese'. Perfect for those on a Keto diet!
Image credit: Yuriel Kraim
Get the recipe here.
Latest posts by Lora O'Brien
(see all)