Live in a city? You need natural anti pollution skincare products more than you think!
By Lora O'Brien
We all know that pollution's bad for the planet. I mean, whose heart hasn't been broken by the sight of a sea turtle entangled in a plastic bag, or a bird slicked with oil? We also know it's bad for our health: if you live in a big city, you may even have asthma, thanks to being surrounded by many cars running on fossil fuels. Did you know those who live in highly polluted areas even have a 20% higher risk of lung cancer?
But it's not only cars that smother us in pollution. There are volatile gases emitted from chemicals in our furnishings and clothing, cigarette smoke, agricultural pesticides and many other contributors hurt not only our health, but our beauty, too.
Yep, that's right. Skin's our biggest organ. But have you ever stopped to think about how pollution is damaging it? You just have to look at your makeup wipe after a day outside to see just how congested, stressed and dirty our skin can get.
The Ugly Results of Pollution
An uneven skin tone, larger pores, dark pigmentation spots, accelerated wrinkles and other signs of aging and even skin cancer are the potential results of the pollution our skin struggles against on a daily basis. It's even been proven that those of us exposed to increased pollution levels have more dark pigmentation spots and wrinkling.
According to Pamela Friedman, CEO of CV Skinlabs, when microscopic amounts of smoke, soot, acid and various other pollutants are released in the atmosphere,  these minuscule particles actually infiltrate the deepest layers of our skin. This not only causes inflammation (redness) and dehydration (flakiness), but it will also eventually contribute to a loss of elasticity and firmness – undoing everything we think we're fighting against with our skincare regimes.
"We all know that breathing in pollutants harms your body, but a recent study has shown that air pollution may harm skin too," says Friedman. "Acid rain and smog can lead to itchy skin, inflammation and premature aging."
It's been discovered that the lipids that help bind skin cells together can be oxidized by free radical particulates that abound in air pollution –  inflaming skin and causing a breakdown of the outer protective layer.
"You know how an apple turns brown when you expose it to the air? That is oxidation caused by free radicals," explains Friedman. "The same effects can occur in your skin when you're exposed to pollutants in the air," she says.
Keeping Pollution at Bay
But there is some good news. The damage of both pollution and cosmetics that pollute your body can be kept at bay with a few simple steps:
First, of course, avoid pollution whenever possible. On high pollution days, keep all windows shut. Walk as far away from traffic as you can. And avoid spending long amounts of time in your car – this exposes you to far more pollution than walking outside does.
Think about investing in a HEPA air purifier if you live in a polluted city.
Avoid smokers at all costs, and if you smoke, quit. You're not only damaging your lungs and heart, you're damaging your skin as well (and the skins of those around you).
Follow a few simple steps and use some really great, all natural skin-care products. My suggestions are below.

First, Cleanse
Obviously, an anti pollution skincare regime starts with cleansing our faces from grime is vital to protect ourselves from contaminants. Use a mild, natural cleanser in the morning and spend a few minutes massaging it into the skin of the face and neck, which actually helps detox lymph glands, too.
Once or twice a week, I'll use a spin brush to really deep cleanse my pores. If you don't have one, I'd recommend using a gentle exfoliator to remove any lingering dirt and dead skin cells – but don't overdo it, as our top layer of skin works as a barrier against environmental toxins.
After cleansing, splash your face with cold water to close your pores. Then, use a muslin cloth to sweep toner over your face as a final step. Some people skip using a toner, but I like to use something like rose water to keep my skin soft and hydrated. That also adds some free-radical fighting power!
Then, Neutralise
And speaking of free radicals, we need to neutralise are those pesky little things! Free radicals are  basically little molecules that search and steal  electrons from our healthy cells, causing injury. Collagen is what gives our skin its firmness, and when free radicals poke holes in the collagen structure that supports our skin, it can cause hyperpigmentation and fine lines.
If you have acne prone skin or suffer with rosacea, free radicals may also irritate and cause inflammation, making these conditions worse. Pretty bad, right? So, what's the answer? Antioxidants! The nutrients in antioxidants can lend electrons where they're needed, which is essentially neutralising the free radical and abolishing the effects they can have.
An antioxidant rich serum can help. After cleansing day and night, layer on your serum of choice and allow it to sink in before topping with your moisturiser. The serum penetrates deeply into the skin both protecting and  repairing it. Another way to help your skin big time is to eat antioxidant rich foods such as blueberries, leafy greens and beans.
Now, Create A Barrier
What would you rather have: pollution particles on your skin, or pollution particles on the cream covering your skin? It's a no brainer. A great cream, preferably with all natural sunscreens and antioxidants, will fight pollution and the effects of the sun all day long, whilst keeping your skin nice and soft.
But there is a huge caveat here: your SPF must be plant or mineral based! In fact, one of the most common SPF ingredients is oxybenzone, which has been linked not only to accelerating the ageing process, but also cancer. It's bioaccumulative, which means it builds up in your tissues, creating a highly toxic environment in your body. Not worth it!
Here are my picks of the best natural anti pollution skincare products, chosen for their effectiveness and all-natural, healthy ingredients.
8 Natural Anti Pollution Skincare Products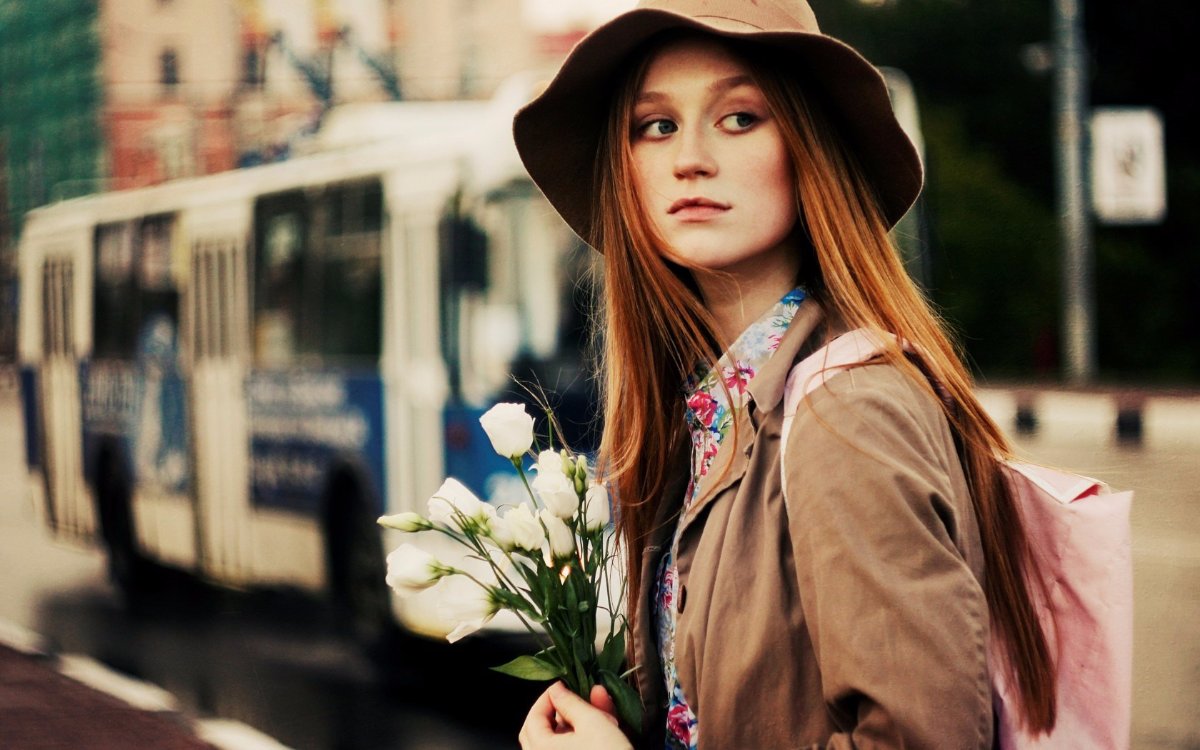 This seriously intensive concentrate by Oskia is like an injection of goodness for your skin. The scientists at Oskia spent two years perfecting, testing and reformulating this serum until they got it just right. Infused with a blend of vitamins and active ingredients that work in synergy to shield from free radicals, this highly concentrated formula has been clinically proven to detoxify and improve the skin's tone and texture over time.
In fact, an independent clinical trial in 2017 showed that Citylife Intense protects against 98% of airborne particulate pollution above PM 1μm (smaller than 2.5μM). Impressive results that make this anti pollution skincare product worth every penny!
Price: $175
Sold: USA and worldwide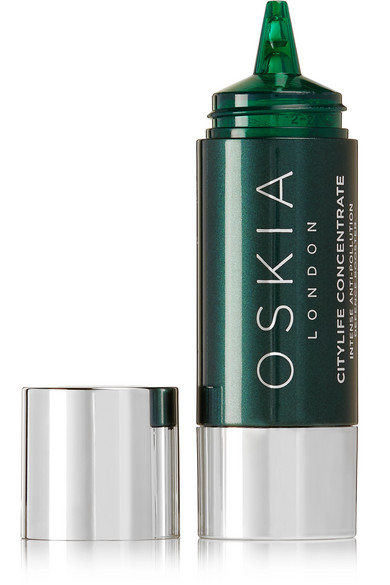 This bottle might look small, but it packs an almighty punch – and a little goes a long way. Green People have crafted a way to combat both pollution and UV damage in one handy day cream. It boasts an SPF of 15, which provides some protection against UV rays, making it great for wearing during the day. It's also packed with powerful antioxidants such as rosemary and green tea, which will work to ensure your skin is protected from pollution damage round the clock.
Price: $25
Sold: UK and worldwide
Of all the natural anti pollution skincare products mentioned here, this may be the best known – and the best loved. A highly protective, nourishing anti-ageing cream, this is designed to help protect the skin from the harmful effects of not only indoor and outdoor pollution, but from the sun, too.
Barrier-boosting Edelweiss helps strengthen your skin's defenses against infra-red rays and other environmental aggressors. White Tea is present to kill all free radicals that result from ground level ozone and other kinds of pollution.
Price: $47
Sold: USA and worldwide
Aurelia's probiotic skincare products all work by strengthening the ecosystem of microbes on your skin's surface, which are basically your skin's defence mechanism. The award-winning brand's intensive yet lightweight Probiotic Concentrate is packed with powerful ingredients selected to boost cell renewal, plump fine lines and wrinkles, and fight against environmental toxins like urban pollution and smog.
Suitable for all skin types (even the most sensitive), it has been scientifically proven to boost collagen and combat blemishes, external stress, congestion and pigmentation.
Price: $95
Sold: USA and worldwide
A good serum is vital for an anti pollution skincare regime. Remember when to put it on – normally, after the skin is cleansed and toned, before you apply your moisturiser. This antioxidant infusion by Aesop boasts tons of Parsley Seed oil, which has all kinds of great qualities! It's antimicrobial, antiseptic, detoxifying, and above all, anti-oxidising. It works for all skin types, both males and females, and will leave your face both protected and feeling well-hydrated.
Price: $73
Sold: USA and worldwide
It's not only your face that suffers the effects of pollution – it's your whole body! That's especially true in summer, when there's more skin on display. Surely, I'm not the only one who has felt filthy after walking around the city all day in shorts?
Luckily, CV Skinlabs has created their Body Repair Lotion. Designed to be used from head to toe, it's features the goodness of Beta Glucan and St. John's Wort to heal skin and boost collagen. There's also lots of calendula and aloe, to sooth and calm the skin.
Price: $36
Sold: USA and worldwide
Fragrance and cruelty free, these powerful drops were designed to protect your skin from not only the environmental stressors in the air, but also something you probably never thought of: the blue light radiation emitted from computers and phones, which damage not only skin tissue, but your eyes, as well.
This innovative, antioxidant-based serum contains a special protective complex. It features marine microbe extracts derived from French Polynesian microorganisms to strengthen the dermis' defenses. These tiny critters are powerful! They also neutralise airborne heavy metals and reverse inflammation, dullness, and uneven tone. They even stop premature aging caused by pollution. Wow, right?
Price: $110
Sold: USA and worldwide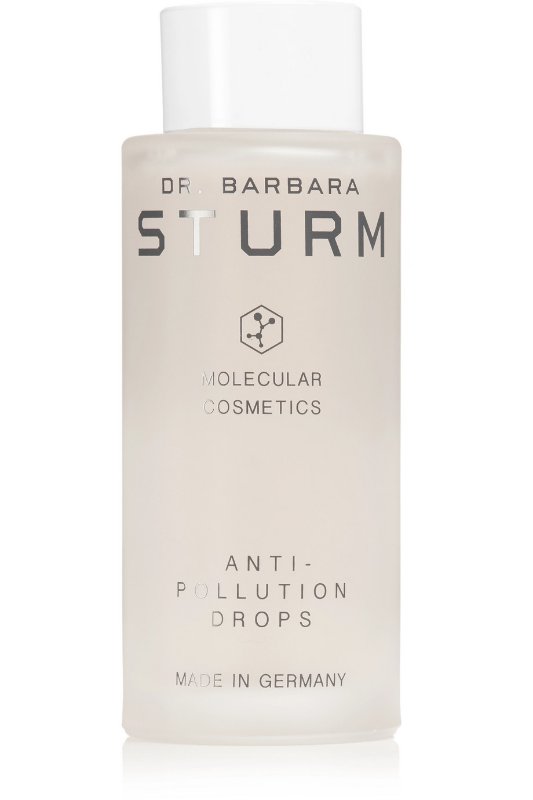 There's nothing nicer than sitting in your pajamas after a long day and treating your skin to a face mask. And this Oil Balancing Anti-Pollution Facial Masque by Sukin will more than do the trick!
The combination of bamboo charcoal, rooibos tea and willowherb work to seriously target skin impurities and suck out all the junk from your pores. Bilberry, white tea and pomegranate release antioxidants for a natural, healthy glow. Oh – and did I mention that of all the anti pollution skincare products here, this is the least expensive?
Price: At $10, this is one of THE best Natural Anti Pollution Beauty Products for those on a budget!
Sold: USA and worldwide
Latest posts by Lora O'Brien
(see all)