These fab vegan foundations with SPF will not only make you look more beautiful, but will save your skin, too!
By Diane Small
If you're like me, you're thrilled to finally be crawling out of hibernation and hitting the sunshine. But what's that going to do to your skin? Sure, you can apply an SPF then makeup, but that can be a bit heavy and time consuming. Why not go for a 2-in-1 product instead?
I'm personally in the middle of switching brands, so I've been on the hunt for a lightweight one. I prefer a dewy finish, and normally apply a tinted moisturiser with a brush all over my face. For my oily T-zone, I apply a light dusting of loose mineral powder with a kabuki brush and skip my cheeks.
Today, with a plethora of clean, green foundations on the market, there's really no excuse not to treat your skin to nourishing ingredients and sun protection, no matter what kind of skin you have or how often you're out in the sun. I tried and tested over a dozen vegan foundations with built-in SPF and narrowed it down to 10 of the best for you.
Of course, none of the brands I featured here use parabens, petroleum, propylene, pesticides, phthalates, artificial dyes, synthetic fragrances, or any nasty chemicals, and they're all cruelty-free, too.
10 Great Vegan Foundations With SPF
Beauty-boosting skincare, sunscreen and makeup all in one! This vegan foundations with SPF gives your skin medium cover that's formulated without oils or silicones. Vitamins and peptides work to reduce the signs of ageing, while non-nano zinc oxide and melanin provide a broad spectrum SPF 30.
Even if you're not in the sun a lot, you can use that SPF! Why? Because it also blocks out blue light. You know, that stuff that your computer emits.  And in case you didn't know,  that light does damage your skin as much as sunlight!
But moving back to the makeup: the tint is flattering, velvety and luminous. Which is why this is one of my favourite products in my makeup bag.
One of the best vegan foundations with SPF for: Those with dry skin. This is highly moisturising! It's also great for those who spend a lot of time outside, OR who sit in front of a computer all day.
Price: $55
This vegan friendly, cruelty free formula is enriched with antioxidant-packed super-fruits. It's coloured from the pigments of fruits and vegetables. Much healthier than tints derived from  synthetic dyes!
Whilst it's only got an SPF of 20, this is fine for the winter months when you're not spending too much time outdoors. It's also sufficient if you work from home and are mainly exposed to sunlight from windows (like me!)
One of the best vegan foundations with SPF for: Those with oily skin. This foundation just sucks it up, thanks to the presence of rice powder.
Price: $48
If you prefer your beauty products on the natural side, this tinted day cream by Josh Halpern uses zinc oxide to shield skin from the sun with SPF30, while its lightweight formula is fast-absorbing so you'll have a gorgeous slow minus the grease!
Designed for all skin types, the cream colour adjusts to support an even skin tone. It can be worn alone and will make your skin look gorgeous, or you can use it as a primer underneath makeup.
One of the best vegan foundations with SPF for: Wearing under makeup to protect your skin while out and about during the day
Price: Around $75
With 8 shades to choose from, Tarte has you "covered" (ha ha!) with its unique formula. It's a moisturiser, concealer, foundation and SPF, all in one!
Here, the presence of hyaluronic acid improves your skin's natural barrier function while vitamin E helps to keep moisture in and free radicals out. And did I mention that clinical studies show this foundation prove this clean, green foundation is proven to make skin appear plumper?
One of the best vegan foundations with SPF for: Those with mature – or maturing – skin.
Price: Around $30
Juice Beauty has extended their line to makeup recently! Woop woop! This BB cream multitasker evened out my skin tone so well that I didn't even have to wear a concealer!
The coverage is quite thorough, as is the sun protection. The formula is hydrating, anti-aging and long wearing.  And the best part? It's mainly formulated with certified organic ingredients.
One of the best vegan foundations with SPF for: Those prone to redness or those who spend a lot of time outdoors.
Price: $32
I was so excited to try this mineral foundation from Jane Iredale! It's brand new to her arsenal of incredibly hard-working clean beauty products. The foundation is a pressed powder that comes in a lovely, refillable compact, and I was surprised to find that the makeup is fully water resistant for up to 40 minutes.
Basically, this is a foundation, powder, and concealer with broad range spectrum of SFP 20 all in one package. After wearing it all day on a really sunny Saturday, I was happy to see when I removed it, there was pretty much zero evidence of having been in the sun at all on my face.
One of the best vegan foundations with SPF for: Getting the perfect shade for you. There are a whopping 26 shades to choose from!
Price: $44
Despite the popularity of the brand, I really hadn't had any previous experience with a Lily Lolo product, so I was really happy to get my hands on this formula. I like how the finely milled mineral foundation buffs into the skin effortlessly. It offers custom coverage, it's buildable, high performing and water resistant. And there are 8 shades to choose from.
The best part? After using this for a few weeks, I was a bit surprised to find that it minimised my breakouts and blemishes overall.
One of the best vegan foundations with SPF for: Those with oily skin.
Price: Around $20
Honestly, who can believe the price of this? It's at the cheaper end of the market but that by no means makes it any less gorgeous. In fact, this non-greasy skin tint is all you need to pop in your bag for a glow on the go. It's sheer enough that your skin will look about without feeling clogged, and the moisturiser provides a tinted, dewy coverage that will truly make your skin look and feel its best.
One of the best vegan foundations with SPF for: Those wanting to build coverage can simply add more layers to use this as a lightweight alternative to heavy foundation
Price: Around $5
Stay safe in the sun and look absolutely gorgeous with Kopari Beauty's Sun Shield SPF30. Layering seamlessly under makeup, the cream includes Vitamin E which not only protects your skin from harmful rays, but the sheer, weightless satin finish will illuminate your skin with its subtle glow.
One of the best vegan foundations with SPF for: Those wanting to care for their skin from a young age to prevent the signs of premature ageing
Price: $38
Honesgtly, who wants to spend hours applying layers of makeup when it can be as easy as using just one product? Honest Beauty's CCC Clean Corrective cream is one of those holy grail products you'll be glad you own. Combining a primer, it works to perfect and protect while moisturising the skin and colour correcting. Your skin will look so airbrushed, you won't even want to use a filter ever again!
One of the best vegan foundations with SPF for: Those wanting a minimal product that achieves huge results
Price: Around $24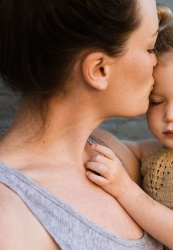 Latest posts by Diane Small
(see all)