Some are saying that these days, a trip to Normandy is even better than a trip to Paris! Here's why…
By Diane Small
When most people think of a visit to France, Paris instantly comes to mind. But unfortunately, Paris has changed. And not for the best.
Why? Well, for example, there have been continuous riots over the past few years. It all started with the yellow jackets, and the protests have since expanded. Huge numbers of unchecked migrants have flooded the city and are sleeping on the streets of even the 'best' neighbourhoods. Consequently, crime has also risen. Prices are sky-high and so are pollution levels.
So no wonder many tourists who arrive expecting to live the 'Emily in Paris' life are disappointed. In fact, there's even a word in Japanese – shokogun – that means 'disappointment with Paris'!
All these facts have contributed to the reasons why tourists now think a trip to Normandy is a must. Luckily, day trips to Normandy from Paris are easy to do! Just hop on a train, and in just over 3 hours, you'll be entering a whole new world of French culture, cuisine and charm.
Where Is Normandy?
Normandy is one of the 18 regions of France, and is found on the Northern coast. It's around 200km West of Paris. There are several enchanting towns and cities in the region to explore.
These include Rouen, the capital since 2016 of the province and formerly of Upper Normandy; Caen, Le Havre, and Cherbourg.
A Brief History Of Normandy
Normandy has a long, fascinating history. Initially populated by Celtic tribes in the West and Belgic tribes in the North East, it was conquered in AD 98 by the Romans. After the fall of the Roman empire in the 5th century, the Franks became the dominant ethnic group in the area and built several monasteries.
Later, Viking raids devastated the region in the 8th century and led to the Duchy of Normandy being established in 911. Centuries later, Normandy became part of the Kingdom of France in 1204, until the region went back and forth between English and French rulers during the Hundred Years War.
In the 20th century, the 1944 Allied invasion of Western Europe – referred to as 'D-Day', started in Normandy. It was a decisive battle in WWII and helped lead to the defeat of the Nazis.
Ready to learn more about why Normandy is a great place to visit in 2023? Read on!
Image credit below here.
Why Day Trips To Normandy Are Trending
1. Medieval Charm
The architecture of Paris is, without a doubt, stunning. But so it is in Normandy, too! It's just a different style.
Taking a trip to Normandy, the first thing you'll notice is the half-timbered farmhouses scattered across the countryside. This style was inherited from an older tradition that has its roots in the Celtic farms, the remains of which have been excavated by archeologists.
But if you're looking for something grander, never fear! There are plenty of fabulous castles and sprawling manors here, too. Most are even open to the public, so you can enjoy them from the inside, and explore their gardens as well.
2. Vast Beaches
There are over 50km of wide, windy beaches in Normandy. But perhaps the most popular seaside resort for locals and tourists alike is Deauville.
This seaside town just oozes chic! It often hosts  glamorous events such as horse races, polo matches and the prestigious Deauville American Film Festival. It also boasts two world-class golf courses, sea therapy spa, and high-end hotels, boutiques and restaurants, not to mention its magnificent beach and famous boardwalk.
In summer, compete with Parisians for the best spot beside the sea. Rent a sun umbrella, order a glass of rosé, and crack open a great French novel. Is there any better way to spend a balmy afternoon?
3. Great Shopping
Chanel? Dior? St Laurent? You can shop those labels in any major city in the world. Yawn. On a trip to Normandy, you can purchase some truly wonderful items at their source.
For example? Le Véritable Cherbourg umbrellas are gorgeously crafted using the finest materials., and the quality and finish is second to none.
And those striped nautical shirts (often paired with a beret) that we often associate with French chic? They're not actually from Paris! They're made in Normandy, and you can get one right from the source.
But that's not all! The world's oldest candle maker, Cire Trudon has been manufacturing candles in Normandy since 1643, supplying France's cathedrals and nobility for centuries. Why not visit the factory and purchase some fragrant, high-quality candles as a unique gift?
Oh, and did I mention there are also incredible antiques to be had in various weekend flea markets and shops? And don't miss the local outdoor food markets! You'll find fresh fruit, fat, juicy vegetables, hot bread, and much more.
Image credit: aladyinlondon.com
4. Excellent Food
All those gorgeous oysters, fish and seafood that served up at Parisian restaurants? Most of it actually comes from Normandy. So why not take a trip to this town to try it right at its source?
Some of the best restaurants in Normandy include the following. All of which are Michelin starred!
Jean-Luc Tartarin**
Maximin Hellio*
L'Essentiel*
Le Donjon – Domaine Saint-Clair*
G.a. au Manoir de Rétival*
L'Odas*
Le Jardin des Plumes*
Au Super Fin*
La Licornes Royale*
Local restaurants boast such specialities as:
Oyster and whelk from Normandy served with cocos de Paimpol and garlic cream
Soufflé à la Bénédictine
Tarte Tatin with Granny Smith sorbet
Pike perch with clove caramel and Jerusalem artichokes
…and more! Oh, and let's not forget about the wide range of fine wines you can sample….
Image credit below here.
5. Amazing Museums
Like most of France, Normandy is rich in history, both ancient and recent. And there's no better place to learn about it than by taking a trip to Normandy itself!
Here, you'll find modern history – namely, that of D-Day – explained at the Airborne Museum. Hosted in the Normandy town of Saint-Mère-Église, the museum invites you to experience D-Day through the eyes of the 82nd and 101st Airborne Divisions. Your flexible ticket will entitle you to visit multi-media exhibitions, see a restored C-47 aircraft, and explore with a "Histopad" tablet, complete with augmented reality features.
Going back in time, you'll learn more about Medieval history at Mont-Saint-Michel abbey. This is one of the most picturesque historical sights in the region. It famously perches on top of a rocky island near the coasts of Normandy and Brittany. Explore the site with a self-guided tour aided by an information booklet and learn the fascinating history of the site entirely at your own pace.
6. Super Fun Sports
As anyone who has lived in Paris knows, sport isn't at the top of most people's 'to do' list. Gyms are stuffy, without air conditioning, and plagued with street pollution. Cycling? Forget about it, with Paris traffic! Jogging? Sure! If you don't mind dodging thousands of tourists in the city's main parks.
Instead, a trip to Normandy offers many thrilling sporting opportunities!
Not only are running and cycling way healthier when done in the sea air, but there's also paragliding, swimming, hiking and much more.
7. Awesome Art
Claude Monet, one of the best known Impressionists, was a major character in Normandy's artistic heritage. His house and gardens at Giverny are one of the region's major tourist sites, mainly for the beauty of their water lilies, as well as for their importance to Monet's artistic inspiration.
After Monet, all the main avant-garde painters of the 1870s and 1880s came to Normandy to paint its landscapes and its changing light, concentrating along the Seine valley and the Norman coast.
Today, a remarkable quantity of Impressionist works can be found in galleries throughout Normandy, such as the Museum of Fine Arts in Rouen, the Musée Eugène Boudin in Honfleur or the André Malraux Museum in Le Havre.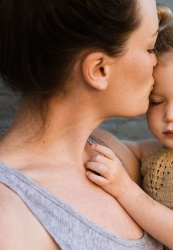 Latest posts by Diane Small
(see all)