Planning to travel for Thanksgiving, Christmas, or holidays? Find travelling to be a bit of a hassle? It won't be, if you follow these 8 tips for stress free travel!
By Diane Small
While most people absolutely love to explore new cultures, cuisines and sights through travel, not many enjoy the 'getting there' part of it. With increasingly heavy airport restrictions, currency exchanges and different languages, it can be really tiring and stressful to get to your destination – so no wonder so many people say they need another vacation after their holidays, just to decompress!
Luckily, there are plenty of steps you can take to make travelling a little less stressful, to ensure you create a trip that can be enjoyed from start to finish.
Here are 8 tips for stress free travel that will get your holidays off to a great start.
8 Tips For Stress Free Travel
1. Learn At Least A Bit Of The Language
If you're going to a place where you don't speak the language, it can be super frustrating if you don't understand a word anyone's saying. Don't assume everyone speaks English. Quite often, they don't, especially in non-urban areas.
You could use a translation app, but if your phone is on roaming, that may not be the best or most economical plan. Instead, learn a few basic phrases, like: 'I'm lost, can you help me?' or 'can you show me where to find a taxi?' or 'can you take me to this place?' for example. As well as 'please' and 'thank you' of course!
2. Plan A Pick Up
Whether you're arriving to a new city or country via train, plane or bus, when you arrive to your destination, ensure you know how to get from the place of arrival to your accommodation. Most airport taxis are super expensive, so check to see if where you're going has Uber or another driving service, and use it.
If you're picking up a rental car, ensure your paperwork is in order for the place you are visiting. If you're coming to a major city, there are likely to be buses and subway trains that will take you to your destination.
Research in advance to avoid getting lost, or paying extra charges.
3. Create Packing List In Advance
Preparation is key to planning a stress-free trip. Check the weather at your destination and make yourself a packing list days or weeks before your actual trip. This will give you time to make adjustments or add things that come to mind beforehand.
When packing, you need to be thoughtful about what you put in your bags. Try to pack multifunctional items like:
You might also want to take photos of your passport's main pages, bank card and other important documents. This into will be helpful should anything be lost or stolen.
4. Wear The Right Clothes
Another of the best tips for stress free travel involves your wardrobe. The best way to pack clothes for a trip is to ensure they all more or less match. Taking clothes in the same shades, or all neutrals, or all black with a few colourful items that 'pop' will ensure you can mix and match items to create different outfits. Try to bring fabrics that pack well (like wool) and won't wrinkle, such as silk and rayon are prone to doing.
It's also important to know the sartorial norms for your destination. For example, if you're heading to the beaches of Dubai or other nations in the Middle East, you should know that too itty bitty a bikini can actually get you arrested. And if you're headed to small Andean villages near Machu Picchu, wearing shorts or tank tops will have locals raising eyebrows (and you might get some nasty bites!).
Finally, ensure everything you pack is comfortable. The last thing you want is to be walking for hours in a new town in shoes that hurt your feet or clothes that chafe or don't breathe well.
5. Do Some Research Beforehand
A lot of people don't do the proper amount of research before they take a trip. Deciding to 'wing it' on a holiday is definitely not the way to make it stress-free. You don't have to go crazy with research in order to gather enough information. Know the basics, like:
which neighbourhoods are the nicest and safest
whether or not Uber or Flyte work where you're going
if it will be easy to use cash machines and what the conversion rate is between your currency and that in the country you're visiting
how much roaming charges may be on your phone
You can also do some research to ensure you're getting the best deal for your trip. It's pretty much a golden rule that the more time you book your flight ahead, the cheaper it will be.
6. Know The Rules For Flying
After the insanity of Covid, this is definitely one of the most vital tips for stress free travel. Unless you're lucky enough to fly by private jet, these days you may face a plethora of obstacles at airports around the world in the name of 'security.'
For example, Canada recently implemented an insane rule. Namely, anyone born in Canada can only enter the country from air if they are carrying a Canadian passport! This came as a very unwelcome surprise to many Canadian expats who were born there but now live abroad. These Canadians will have to apply for a Canadian passport if they ever want to visit the country.
That's an extreme case, but note that travel rules are constantly changing around the world. Brexit has also altered regulations for some of those wishing to visit the UK.
If you're travelling by air, ensure you know whether you require any kind of visa for your destination, and how long you can stay there as a tourist.
Also check whether any new so-called 'security measures' are being implemented. For example, the USA is considering not allowing laptops on planes.
7. Book At Least One Accommodation Before Leaving
A lot of people will only book their travel tickets but not their accommodation before leaving. While that may work for many people, it can also become super stressful if you find you get to your destination and discover all the hotels are booked due to some random conference or a special national holiday you knew nothing about. When you arrive somewhere and already know where you are staying, this can not only be a great reliever of stress, but having that information to hand will help you get through customs of some countries, which require foreigners to provide an address of their tourist accommodation.
8. Get To The Airport Or Station Early
Anyone who has ever flown knows that it's always best to leave early for the airport, especially since there are now a ridiculous amount of security checks you'll need to go through. The same can be said for any international train journeys. Leaving early can make up for any obstacles you might run into on the way to the airport. You don't want to be the person who is running like crazy trying not to miss her flight! Rushing is not a good way to start your trip, and can definitely bring out nasty little stress hormones.
That said, if you have some major time between connecting flights, and you'd like to see some sights without hauling bags around with you, look for storage space in the airport. For example, London luggage storage provides a convenient place to keep important items safe while you check out a city between connections.
Using the tips above for stress free travel can certainly help you plan a holiday that will be as easy as possible. Always be safe and cautious while travelling as well. Lack of safety and stress are never worth it to save a little time or money.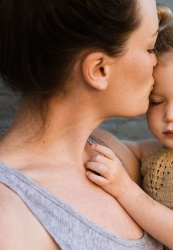 Latest posts by Diane Small
(see all)