Winter is coming! Which means it's time to stock up on some of the best organic moisturizers for dry skin.
After having lived through many Canadian winters, I thought I knew the best organic moisturizers for dry skin. I mean, central heating can be hell for your heels, elbows and hands, so I tried loads of creams and was happy with the results.
But then, I moved to a very high altitude, and let me tell you – mountain air in winter is like centrally heated air on steroids! It's so damn dry up here, I get nosebleeds. For real! So a new approach to winter skincare was desperately needed.
As the editor of this magazine I'm inundated with organic beauty products every month, and I really do try and test each product that's sent, and I'm very happy to do so. Anything that's creamy gets slapped on to my face or body right away: lip balms, eye creams, face creams, body creams…I soak them up like a sponge!
There have been many balms, creams, oils and other potions that I have tried, as have the staffers for Eluxe, and after doing extensive research (okay, after trying a load of products) we've collectively compiled what we think are the best organic moisturizers for dry skin.
Due to the fact that there were so many products to go through, we left out oils, but if you'd like to know more about whether a cream or oil would work best for you, click here.
The Very BEST Organic Moisturizers for Dry Skin
Best for the Face
This soothing sea-based moisturizer is light going on, but is very powerful! It's formulated with active ingredients derived from marine microorganisms and algae which work to lock in moisture, promote elasticity and reduce wrinkles, while helping to protect against irritation and inflammation. It also boasts a blend of peptides that encourage the skin's natural resilience.
It feels super clean, as there's no fragrance, and it absorbs easily. Suitable for all skin types, it's also 100% vegan friendly.
Price: $82
Looking for the perfect face cream? This could be it! It's light, easily absorbed, suitable for all skin types and can be used morning and night. It's packed with argan oil and grape-derived resveratrol and polyphenols to deeply hydrate, soothes the skin and minimize the look of fine lines. Especially nice is the light, but non-perfumy fragrance.
Price: $104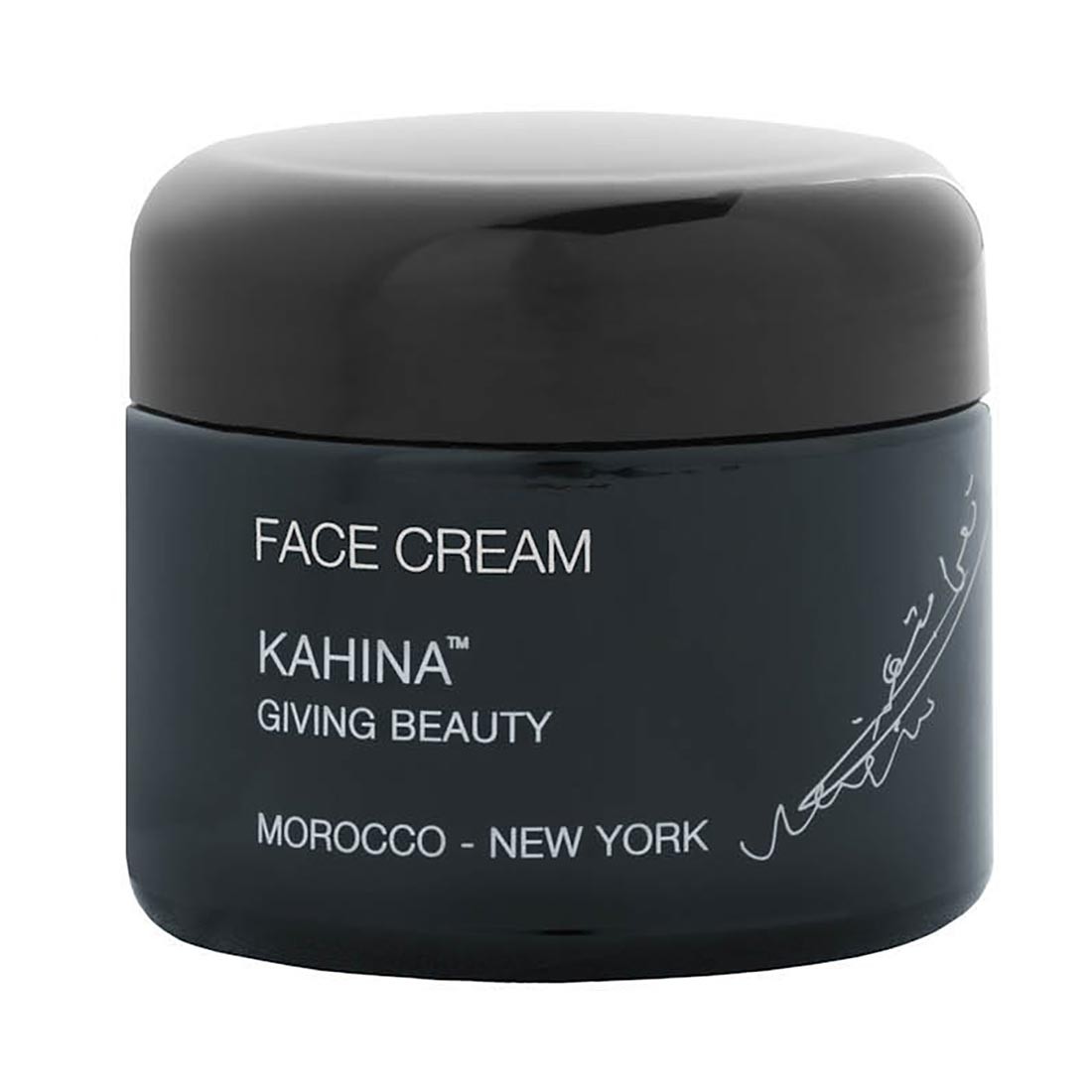 This is one of the best organic moisturizers for dry skin, and is the perfect product to slather on to protect your skin from the signs of ageing. Thanks to a high concentration of pure Frankincense oil, this rich cream boosts elasticity, has collagen-stimulating properties, and absorbs thoroughly and easily.
Neals Yard has a whole collection of Frankincense products that are totally worth checking out, especially since your purchase helps  support the livelihoods of women in Kenya who harvest the main ingredients.
Price: $38
Best for Mature Skin
By 'mature' I mean 'over 35' here. It's around that age that skin slows down its regeneration of collagen, so a bit of extra help may be needed to help restore skin's balance and hydration.
This natural moisturizer distinguishes itself by being rich in Omegas 3 & 6 – Gamma Linolenic Acid and Stearidonic Acid, to be specific – both of which help smooth the skin and improve the appearance of fine lines.
Check out what our former beauty editor, Sophia, had to say about it: "This makes my complexion look dewy and much younger. Since I started using this, people have said 'oh, you look nice today!' a lot more frequently. I also find that my makeup tends to look fresher with this under it; no caking or falling into creases."
Price: $42
This super clean product has been deemed a winner by all of us at Eluxe who have tried it! It really is pure and simple, which makes it excellent for sensitive skin that's prone to redness. Based on a gentle, plant-powered formula, tis moisturizer hydrates and soothes immediately, thanks to aloe juice, calming essential oils and emollient botanical extracts like apricot kernel and sweet almond.
The only issue? The pump. It squirts out a bit more than we would like, but it's still one of the best organic moisturizers on the market!
Price: $60
The delicate eye area is especially affected by dry climates and age, so why not turn to a specialist in cosmetic medicine to help deal with wrinkles and flakiness there?
Dr. Barbara Sturm's beauty products are based on a medical understanding of cells and anti-aging, and her ultra hydrating eye cream has been specially developed with purslane and skullcap to lift and firm the sensitive skin around the eyes and reduce darkness and puffiness. It's also infused with active omega fatty acids that help skin retain moisture.
I found this to be incredibly rich, and only needed to use a dab. As a result, the pot lasted about six months.
Price: $141

Best for the Body
Sometimes, when your skin feels so tight it's as though you've outgrown it, you just need to slather yourself from head to foot with something rich and fragrant.
This 100% organic moisturiser based on shea and coconut butter that's been infused with delicious smelling rose otto oil, rosehip extracts and rosemary, which acts antioxidants. It  pampers, balances and nourishes dry, irritated and sensitive skin, leaving you in a silky film of softness, whilst leaving you smelling like a summer garden, no matter what time of year it is!
This organic skincare company is based in London, but ships internationally. Their natural formulae have made them a favourite with RuPaul and other celebrities, too.
Price: $35
Sometimes, all you need to really hydrate dry skin is something straight from nature, and Karite's dermatologist-created Creme Corps Hydrating Body Cream is it!
It features raw, unrefined shea butter sourced from Ghana, organic unrefined coconut oil, sunflower seed oil and an antioxidant-rich blend of rosemary and West African rooibos to soothe and repair even the driest, most sensitive skin. We also love the fact that this intensely hydrating body cream is sustainably sourced and supports the livelihood of rural African women and their communities.
Price: $46
This luxurious brown glass jar is packed with a product that's become a cult favourite, and with good reason! It not only hydrates dry skin, but it regenerates it, too, thanks to the high concentration of certified organic healing oils like magnolia, argan, grape seed, sunflower and almond oils.
But the best part is the way this smells…chocoholics will be transported to a creamy, dreamy place every time they apply this rich formula. Oh, and if you're not satisfied, the brand allows for free returns!
Price: $35
This gorgeous, smooth cream is based on Shea butter and will leave you smelling like a French garden in springtime! All its ingredients are naturally derived, including the lilac oil that gives this heavily hydrating product its feminine scent. In fact, its scent is so delightful, it could double up as a perfume!
Sold in many health food stores for under $20 for a 250 ml tube, the dual function of  this body butter makes it a real bargain.
Price: $20
Best for Hands & Heels
No matter what your skin type is, you've surely suffered from wrinkly hands, cracked heels and flaky cuticles. Here are the all-natural solutions for those hydration issues.
A favourite of Kate Moss's (and ours!), this rich formula smells divine, deeply moisturizes, and rejuvenates the skin on your hands thanks to its free radical-fighting antioxidants that promote cell renewal for more vibrant, youthful-looking skin.
Naturally perfumed with the brand's unique blend of sweet rose, chamomile and lemon, this luxurious yet lightweight formula relaxes the mind and lifts your mood.
Price: $45
As rich and creamy as the inside of an After Eight chocolate, this also smells as delicious! We love this balm for not only feet, but elbows and shins, too. It's super rich and thick, and the mint oil seems to be there more there for the scent than its cooling effect–it's far gentler than we expected.
Price: $30
Best Balms for Really Dry Skin
Elbows, knuckles and shins are the flakiest areas on our bodies in winter. So what's the solution to keeping these parts–which have very few sebaceous glands–soft and supple?
This Vaseline-like gel is the better, organic 'Eight Hour' cream. It can be used on just about anything you'd put Vaseline on: elbows, cracked heels, chapped lips, or dry skin. But unlike Vaseline, there's no petroleum products in here, just all natural goodness that your thirsty skin will be happy to absorb.
Price: $22
So rich it's almost gooey, this lemon scented product is more like honey than cream – maybe that's why they call it 'skin food'. But it's seriously hydrating, refreshingly scented, and at only around $12 a tube, it's perfectly affordable.
Personally, I slather this on my elbows every night, every winter, and frankly, I couldn't do without it! It's so gentle, it's even suitable for sufferers of psoriasis and eczema.
Price: $12
Latest posts by Chere Di Boscio
(see all)