Whether it's summer sun or winter indoor heating, there's always a good reason to stock up on some of the best organic moisturizers for dry skin
After having lived through many dry Canadian winters and blistering hot summers, I thought I knew the best organic moisturizers for dry skin. I tried loads of different creams and was happy with the results of most.
But then, I moved to a very high altitude. And let me tell you – mountain air in winter is like centrally heated air on steroids! It's so damn dry up here most of the year, I get nosebleeds. For real! So a new approach to winter skincare was desperately needed.
As the editor of this magazine I'm inundated with organic beauty products every month. I really do try and test each product that's sent, and I'm very happy to do so. Anything that's creamy gets slapped on to my face or body right away: lip balms, eye creams, face creams, body creams… I soak them up like a sponge!
There have been many balms, creams, oils and other potions that I have tried, as have the staffers for Eluxe. And after doing extensive research (okay, after trying a load of products) we've collectively compiled what we think are the best organic moisturizers for dry skin.
What to look for in an organic moisturizer
What divides an ok moisturizer from a great one? In a word: humectants!
Sure, you can have all kinds of nice, organic oils in a moisturizer. But a humectant will ensure those ingredients are actually r
Hyaluronic acid: This is a molecule found naturally in the body, although the body makes less of it as you age. That's one of the factors that leads to dry, aging skin. Most hyaluronic acid for skincare is made in a lab.
Glycerin: Also called glycerine or glycerol, glycerin is a clear substance that occurs naturally in animal and plant tissue, including that of humans. A lot of the glycerin in skincare is made from soybean and sugarcane. Glycerin is one of the best humectants, and it also helps keep your skin barrier strong.‌
Alpha hydroxy acids (AHA): Alpha hydroxy acids like glycolic acid, lactic acid, and citric acid are naturally derived acids from fruit and milk sugars. Along with drawing in water, AHAs help the body get rid of dead skin cells.
Aloe vera: Aloe vera gel and juice come from the aloe vera plant help smooth the surface of your skin and hair. In this way, aloe vera can act as a humectant and an emollient. ‌Other natural humectants in personal care products include:
Seaweed
Sugar alcohols like xylitol and sorbitol
Molasses
All of the above-mentioned humectants are vegan-friendly, but there's one that isn't: beeswax.
Beeswax creates a protective layer over your skin that can seal in moisture and prevent your skin from drying out. Plus, it can slough away dead skin cells, clearing the way for younger and healthier looking cells to take their place. Though it's 100% natural, vegans and animal lovers will want to stay clear of this one, as it harms bees.
Side note: Due to the fact that there were so many products to go through, we left out oils.  But if you'd like to know more about whether a cream or oil would work best for you, click here.
The Very BEST Organic Moisturizers for Dry Skin
Best For The Face
Looking for the perfect face cream? This could be it! It's light, easily absorbed, suitable for all skin types and can be used morning and night. It's packed with argan oil and grape-derived resveratrol and polyphenols to deeply hydrate, soothes the skin and minimize the look of fine lines. Especially nice is the light, pretty fragrance.
Best for: Deep hydration
Price: $104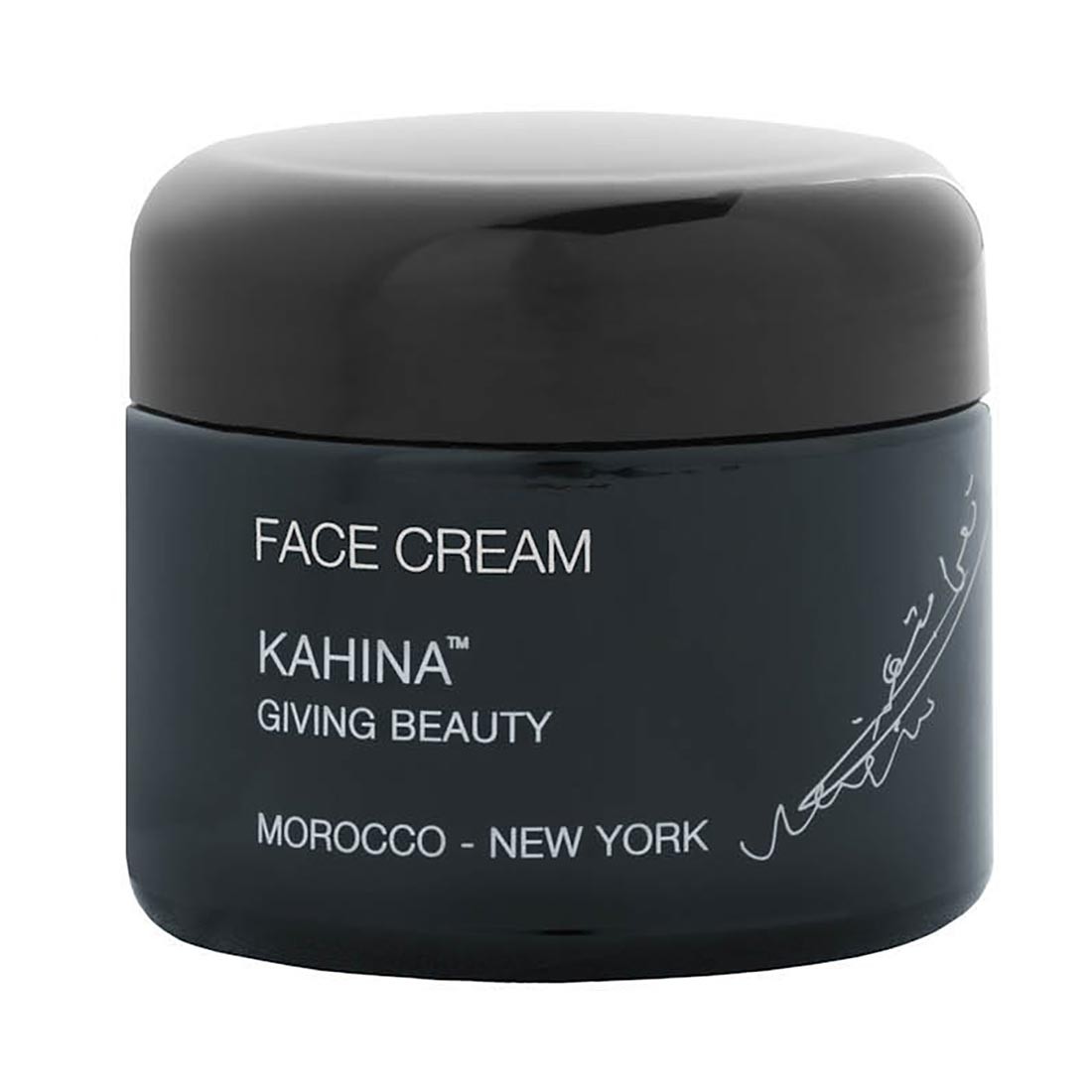 Nature is full of healing plants and flowers. And this cream features one that will truly reinvent your skin: the rare Orpheus flower. Facilitating skin's natural regeneration, the 100% natural cream has a light, dreamy formula. It leaves skin hydrated, replenished and radiant.
Backed by Bulgarian history and powered by stem cells, this cream is formulated using locally sourced ingredients from Bulgaria. As well as being very hydrating, it lifts the skin, too! How so? It increases the skin elasticity over time. The Orpheus flower extract even helps to minimise pigmentation.
Best for: Minimizing signs of ageing.
Price: Around $91
If you want to transform dull, dry skin into skin that is luminous and healthy, KORA Organics has you sorted! Their Noni balm blends coconut oil, rosehip oil and calendula, amongst other plants. They're all super gentle on all skin types, and are there to restore radiance. The result? A dewy glow, no matter what your skin type. Our staffer says she swipes it across her brow and cheekbones over her makeup to act as a highlighter!
Best for: All skin types
Price: $25
This super clean product is a huge fave of all of us at Eluxe who tried it! It really is pure and simple, which makes it excellent for sensitive skin that's prone to redness. Based on a gentle, plant-powered formula, this moisturizer hydrates and soothes immediately. Mainly thanks to the presence of aloe juice, calming essential oils and emollient botanical extracts like apricot kernel and sweet almond.
The only issue? The pump. It squirts out a bit more than we would like, but it's still one of the best organic moisturizers on the market!
Best for: Sensitive skin, those with rosacea
Price: Around $85
If you're looking for a day cream and you're unsure what to buy, this cream by Dr. Alkaitis is a great place to start. With a moisturizing creme formulated with organic shea butter, St. John's wort flowers and echinacea root in an organic aloe vera base, it works to repair, heal, and protect against environmental damage. It stimulates oxygen supply to the skin's surface, making your skin will be luminous and glowing.
Best for: As a face cream that doubles as a base for makeup, too!
Price: $79
Best for the Body
Sometimes, when your skin feels so tight it's as though you've outgrown it, you just need to slather yourself from head to foot with something rich and fragrant. But of course, it should be all-natural, too!
Here are some of our favorite body moisturizers. Note: These are much richer than your average body lotion.
Sometimes, all you need to really hydrate dry skin is something straight from nature. And Karite's dermatologist-created Creme Corps Hydrating Body Cream is it!
It features raw, unrefined shea butter sourced from Ghana, organic unrefined coconut oil, sunflower seed oil and an antioxidant-rich blend of rosemary and West African rooibos to soothe and repair even the driest, most sensitive skins.
We also love the fact that this intensely hydrating body cream supports the livelihood of rural African women and their communities. And of course, its sourcing is as sustainable as can be!
Price: $46
This Vaseline-like gel is the better, organic 'Eight Hour' cream. You can put it on just about anything you'd put Vaseline on: elbows, cracked heels, chapped lips, or dry skin. But unlike Vaseline, there's no petroleum products in here, just all natural goodness that your thirsty skin will be happy to absorb.
Best for: An ultra hydrating cream for spot-treating the driest parts of your body.
Price: $22
So rich it's almost gooey, this lemon scented product is more like honey than cream – maybe that's why they call it 'skin food'. But it's seriously hydrating, refreshingly scented, and at only around $12 a tube, it's perfectly affordable.
Personally, I slather this on my elbows every night, every winter, and frankly, I couldn't do without it! It's so gentle, it's even suitable for sufferers of psoriasis and eczema. I love the light, lemony scent, too.
Best for: Those with seriously dry skin. Gentle enough for babies, too!
Price: $12
Latest posts by Chere Di Boscio
(see all)