Ready for the best staycation ever? Check out these three best spots for rafting in the Grand Canyon!
By Diane Small
Incredible scenery, the echoes of ancient Native American history, and a primal connection to nature are all on offer through one of the wonders of the world: The Grand Canyon.
And exploring this marvel by river is an experience unlike any other. You'll discover hidden waterfalls and paradisiacal side canyons that are accessible only by water. You'll listen to the sound of the mighty Colorado River as you slumber under a blanket of innumerable stars each night of your Grand Canyon rafting vacation. Arise the next day to witness the morning sun cast its warm glow through towering canyon walls. What could be more wonderful?
That being said, not everyone is lucky – or brave – enough to tour the Grand Canyon on a raft. The fact is that going through the navigable part can take weeks, requires stamina, and necessitates familiarity with the wilderness. You need to be willing to rough it for more than just a few days – we're talking actual camping, not 'glamping', here. And importantly, first, you'll need to get permission.
Preparing Your Trip
There are different river trip opportunities through Grand Canyon National Park.
1 Day Commercial River Trips – Half-day and full-day smooth water trips on the Colorado River.
2 to 5 Day Noncommercial River Trips – Noncommercial trips that launch from Diamond Creek and takeout at Lake Mead typically are 2 to 5 days in length. Permits for these whitewater trips are available to the public starting one year in advance and are distributed on a first-come first-served basis.
Motorised and non-motorised whitewater rafting trips which launch from Lees Ferry and take-out at Diamond Creek vary greatly in length. Motor trips usually take a minimum of 7 days to reach Diamond Creek, but half trip options are available for those who wish to hike in or out at Phantom Ranch. You can choose between commercial and noncommercial trips.
You can apply for your permit here.
Once that's sorted, you'll need to choose a company with whom you'll explore the Canyon. The best rated rafting companies will offer new, safe, and updated equipment. They'll have experienced guides who are very familiar with the flora, fauna, and history of the region. These guides should be able to help you overcome your fears in a tough spot on a hike, or patch up a tiny injury if needed. They'll be insured, and will bring all the equipment you'll need on your adventure, from cooking stoves and tents to first aid kits.
But…where will they take you? There are plenty of stunning places to explore, but in our opinion, some of the best spots for rafting in the Grand Canyon are below.
The 3 Best Spots For Rafting In The Grand Canyon
From Lee's Ferry to Phantom Ranch
This upper Canyon route covers just 88 miles worth of the river and can be traversed in one week or less. The most important landmark here is the Marble Canyon Dam, which is actually a proposed site, not yet a dam. Enjoy the still-wild beauty of this place while you can.
Other notable sights include Vasey's Paradise, which is a beautiful name for an exquisite waterfall. This small stream of water falls down into a lush foliage practically every day of the year. From there, you'll be landing at the Redwall Cavern where the raft can actually dock, so you can enjoy the atmosphere more profoundly. The sand here is incredibly soft, and you'll enjoy the massive red wall of earth, bestowing its name to the place. This is definitely one of the more awe-inspiring stops here as the cavern easily fits a large number of people, making you feel like it's been built especially for this purpose.
As you continue your journey, you'll go through The Little Colorado River. Here, you don't have to leave the boat in order to appreciate its beauty, as the water is an unbelievable sapphire blue. Let this be your rest stop before you start fighting with the rapids again until the raft closes in on calmer waters. Expect to see lots of greenery and take a few side hikes, which is a large part of the fun during this trip.
Phantom Ranch to Lake Mead
This Western part of the Grand Canyon trip requires a bit more stamina, as you'll be encountering tons of waves throughout the journey. This is where major rapids come in, including Granite, Hermit, Bedrock, Lava Falls, and all others that make up the nineteen rapids. Don't worry though – there are tons of things to do and see in between.
For example, there's the Pipe Springs Beach, with its famous black and pink granites, which fill the bank of the river. You will also encounter large rocks, which help add to the strength and frequency of the rapids. Along the banks, check out the Great Unconformity.
This is one of the many incredible unconformities (gaps) observed in geological strata. It's an exceptional example of where the contacts between sedimentary strata and either sedimentary or crystalline strata of greatly different ages, origins, and structure represent periods of geologic time. In other words, you'll have a rare opportunity here to look back in geological time. There's also the Elves Chasm, the Thunder River, and the Deer Creek – all of which are tiny spots of serenity.
With this trail, you'll also enjoy side waterfalls that thrive on their own tiny ecosystem. Obviously, delicate fauna will also be there and if you're lucky, you might spot a common animal, such as a beaver, gopher or chipmunk. And if you're even luckier, perhaps you'll see something more rare, like the endangered peregrine falcon, bald eagle, or willow flycatcher. 
Whitmore Wash to Lake Mead
Did you know that there's actually an overlap between the Western Grand Canyon and the Lower Grand Canyon? If you choose this rafting route, the downside is that you'll be missing all the scenery between Phantom Ranch to Whitmore Wash. On the other hand, you'll be able to witness the incredible scenery here, including the beautiful Granite Gorge.
For the most part, you will be floating through a serene river and splashing through modest rapids as you make your way through to the famous Diamond Creek. This stream flows through the Hualapai tribal reservation generally north from Peach Springs, Arizona to the Colorado River. It's a must-see attraction, but be careful what time of year you go. During periods of heavy rain, Diamond Creek is prone to flash flooding, which can be deadly. Flash floods have historically damaged or destroyed the Diamond Creek Road forcing closure and, in one instance, washed vehicles into the Colorado River.
The fact is that every inch of the Grand Canyon is scenic and worth every moment spent there. You will find, however, that some spots stand out from the rest – and these are the ones to aim for. Happy camping!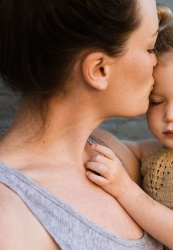 Latest posts by Diane Small
(see all)