These chocolate based beauty products are practically good enough to eat!
Forget about broccoli. Have you noticed that many superfoods, from acai to goji berries, avocado to blueberries, are actually quite tasty? But perhaps the tastiest one of all is actually….chocolate!
Yes, that's right! Your favourite indulgence is actually good for you. Study after study proves that dark chocolate is good for more than curing PMS or a broken heart.
The secret behind its powerful punch is the cacao bean, also the source of the treat's distinctive taste. Packed with healthy chemicals like flavonoids and theobromine, this little bean is one disease-killing, mood-lifting bullet.
Still think it sounds too good to be true? Read on!
Five Proven Beauty Benefits of Eating Chocolate
1. Chocolate is full of minerals. Specifically, zinc, copper, manganese and iron, which help with energy levels, hair growth and skin repair.
2. It's good for your heart. In various studies, it has increased 'good' cholesterol  (HDL)  and lowered bad LDL in men with elevated cholesterol. Moreover, those who consume dark chocolate a few times a week are over 50% less likely to suffer from heart disease than those who don't indulge. A healthy heart means good circulation, which means healthier skin, hair and nails.
3. It has antioxidant polyphenols. These fight free radicals that attack your skin, thus giving chocolate an anti-ageing quality.
4. Flavanols in chocolate are good for your skin. They protect skin from the sun's rays and reduce the severity of burns, meaning it has a slight SPF!
5.  It stimulates blood flow to the brain. This elevates your mood and improves cognitive function.
Mind you, the milk, sugar, and cacao butter added to bitter dark chocolate actually reverse the benefits. So make sure yours is as dark as possible. Stick to healthy chocolate with at least 70 percent cacao (or cocoa, which is cacao in its roasted, ground form). And to avoid gaining weight, don't eat more than 50g a day.
Or, if you'd still like to harness the beauty benefits of cacao without the calories, there is another way. Namely, you can apply chocolate topically.
For example? Try a few of these chocolate based beauty products, below to get all the benefits of cacao, delivered straight to your skin!
9 All Natural Chocolate Based Beauty Products
Got dull, dry skin? Frank's Chocolate & Coffee Scrub will soon be one of your favourite chocolate based beauty products! This will not only refresh your face, but it will lift your mood, too.
Its antioxidant-rich ingredients will naturally slough off all that dull skin on your face and body that's stopping you from really glowing. This mask is like a shot of mochaccino – for your complexion!
Based: Worldwide
Price: $20
Best for: Heavenly scented, all-over pampering
Vegan? Yes
If you're seeking one of the most luxurious chocolate based beauty products, look no further!
This fast-absorbing dry oil melts easily into your skin, without leaving it feeling greasy. It unleashes a surge of antioxidant-rich Plum Oil and Schisandra CO2 extract for protection against environmental irritants. There's also Cocoa oil to naturally de-stressing your skin, and Kukui Oil, to protect the skin's moisture barrier. The result? A smoother, healthier, dewier complexion, after just one use!
Based: Worldwide
Price: $74
Best for: Dry, mature complexions; anti-ageing
Vegan? Yes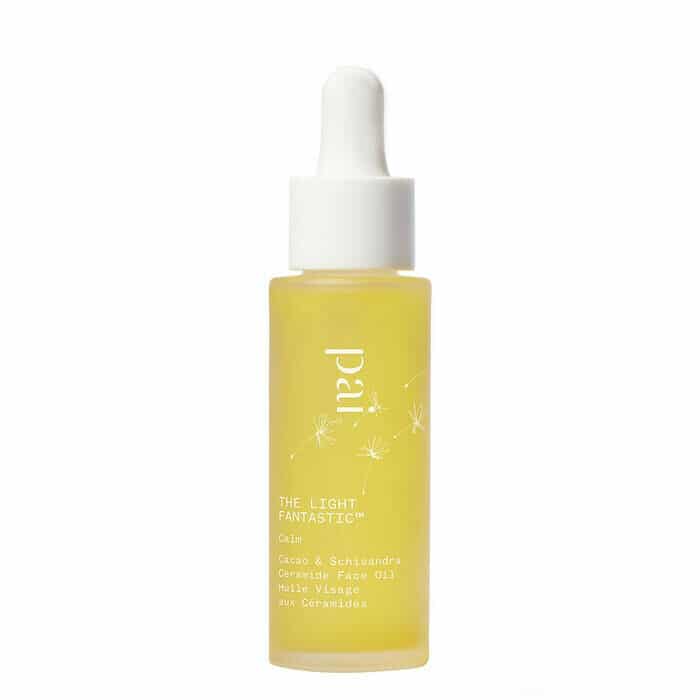 Chocolate based beauty products sound good enough to eat. And this one actually IS!
The dark Peruvian chocolate powder in this mix is one of the world's most anti-oxidising ingredients. Drinking it ensures your skin is protected from any pollution, sun, or toxins.
Added collagen in this drink powder gives your skin extra radiance. The high-fiber blend also contains adrenal restorative Siberian Ginseng, liver cleansing Beetroot and Baobab that's rich in Vitamin C to help keep you healthy AND beautiful!
Based: UK, ships worldwide
Price: £21 (around $30)
Best for: Inside out, skin-boosting beauty. Tastes amazing, too!
Vegan? No
Let's face it, chocolate has a very alluring scent. So why not indulge your body with a fragrance based on the delicious stuff?
Warm and sensual, this parfum features Sandalwood to tease the senses with a flash of desire. This opening note melts into a sensuous Turkish Rose, before ending with a dignified, powdery Bitter Cacao.
With this sensual mix, who knows where the night may lead? After all, those aphrodisiac cocoa essential oils have been proven to naturally lift and arouse love hormones…
Based: USA
Price: $151
Best for: Attracting a fellow chocoholic
Vegan? No info available
This luxurious brown glass jar is packed with a product that's one of our favourite chocolate based beauty products, and with good reason! It not only hydrates dry skin, but it regenerates it, too, thanks to the high concentration of certified organic healing oils like magnolia, argan, grape seed, sunflower and almond oils.
But the best part is the way this smells! Chocoholics will be transported to a creamy, dreamy place every time they apply this rich formula.
Based: Austria, but delivers worldwide
Price: Around $32
Best for: Super dry, sensitive skins
Vegan? Yes
It's not chocolate, but rather rhassoul clay here that deep cleans the pores, removing excess oil, impurities and dead skin cells. Cocoa powder is added for its rich vitamins, which help to fight off environmental damage the skin is exposed to every day. And of course, there's a delicious chocolate scent that fills you with "happy hormones" every time you use this!
Honey and milk soften and nurture the skin – so beware vegans, this one may not be for you.
Based: Europe, but ships internationally
Price: Around $35
Best for: City dwellers seeking to suck out pollution from their pores
Vegan? No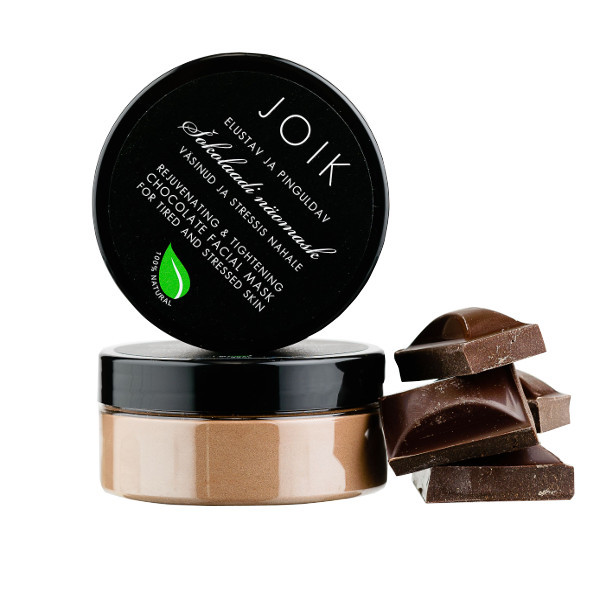 Who wouldn't want a  delicious organic lip balm to moisturise, replenish and protect lips? Organic cocoa butter and sweet almond oil condition and moisturise your kisser, while the flavonol antioxidants in organic cocoa powder protect against sun and environmental damage.
This is one of the most essential chocolate based beauty products. I mean, who doesn't suffer from dry lips every now and then?
Based: UK, but delivers internationally
Price: Around $7
Best for: Soothing chapped lips – and licking every now and then for a calorie-free chocolate hit!
Vegan? Yes
Packed with luxurious nourishing ingredients, vitamins and powerful anti-aging antioxidants, this organic body scrub is another of our chocolate based beauty products. It instantly makes your skin soft, smooth, healthy, glowing and vibrant!
Enhanced with antioxidant rich organic cacao, this rich, pure and delicious chocolate body scrub is perfect for skin renewal and regeneration. And of course, since it's organic, it contains absolutely zero nasties, and at less than $10, it's a bargain, too.
Based: USA
Price: $7.99
Best for: Smoothing all skin types
Vegan? Yes
Winner of Viva!'s special 20th anniversary award for Best Vegan Toiletries/Cosmetic Products, this organic skin cream is one of the most luscious of all the chocolate based beauty products. It smells simply delicious!
MuLondon's Decadent White Chocolate Truffle face moisturiser uses organic Shea butter and Jojoba oil as well as extracts of Cocoa and pure Bourbon Vanilla to make a thick, creamy, hydrating product for the face or body.
They've also made an even richer version for those drier parts of the body: elbows, knees and heels.
Based: UK
Price: £26
Best for: Really, really dry skin
Vegan? Yes
Latest posts by Chere Di Boscio
(see all)