It's a dream destination for many. But are there any vegan restaurants in Japan? The good news is: YES!
By Diane Small
Ah, Japan! The cool fashion, the fun karaoke bars, the rich history. There's so much to enjoy about this small island nation! But if you're vegan, eating out can be tough.
Sure, there are noodles and rice in abundance. But there's also fish neverly everywhere you turn. And even if you get something you think is vegan, there's probably fish in there, somewhere. Like, miso soup, for example (which is usually packed with bonito flakes).
But there  is great news for vegans wishing to travel without compromising their diet and ethics. And that is this: vegan restaurants in Japan are now a 'thing'.
In fact, there are apparently now two and a half million Japanese vegans. But…where do they eat?
Whether you choose to travel spontaneously or prefer guided Japan tours, you should know some of the top vegan restaurants in Japan.
Oh, but note this: not all of these eateries mentioned below are 100% vegan, but you will definitely find great vegan options are available.
Image below: ICHŌ Japanese restaurant
Japan's Best Vegan Eateries
Naturally, many vegans tend to miss some of their favorite meals due to them being cooked with animal-based products. Unfortunately, this usually includes sushi, which can be a real bummer to give up. No worries, though! The historic city of Kyoto offers up some of the best vegan sushi options.
Itadakizen restaurant in the central part of Kyoto offers you a wide spread of delicious plant-based sushi. There are multiple types for you to try, and you will certainly find a favorite. Carefully prepared and tastefully executed sushis are their main thing, but Itadikizen can offer you something more, as well.
For example? Try their vegan ramen, croquettes, and even house-made ginger ale. 
Located in the beautiful historic city of Hiroshima, the Kissa Saeki cafe is one of the most popular choices for both locals and tourists. While Itadakizen in Kyoto is strictly a vegan restaurant, Kissa Saeki is flexible in its menu. There's something for vegans and carnivores alike. But the good news? All their ingredients are organic!
It is almost a tradition here that you start with the famous katsu sandwich. 
Katsu is something of a comfort food for the Japanese, and it's very popular. However, while the original dish comes with deep-fried pork or chicken, the vegan option in Kissa Saeki is all plant-based. Honestly, it tastes just as good and is a lot healthier, and less cruel, of course!
If you are craving dessert after your katsu, try out their chocolate cakes or fruit parfait. All 100% vegan and 150% delicious.
With more than 25 thousand shops in Japan dedicated solely to ramen, it makes for one of the most popular foods in Japan. And while most of them prepare their soups with meat based products, there are these magical places like Afuri that offer tasty, vegan-friendly ramen meals.
The restaurant ranks at the top of all vegan places in the country with its delicious ramen and impeccable mixings of veggies and noodles. There are all kinds of toppings for you to choose from, too.
You can also try out the kabocha, a grilled version of Japanese pumpkin. The chefs at Afuri excel in pairing them with ground lotus fruit and spices. 
Conveniently, Afuri is a chain that's located in multiple places across Japan. You can find it in Tokyo, Yokohama, Hokkaido, and Saitama. Once again, if your travel party has different preferences when it comes to food, that is completely okay – Afuri serves regular ramen, as well! 
Ok, admittedly, when you think of the best vegan restaurants in Japan, you probably don't think 'burgers'. But Great Lakes in Tokyo is the perfect veggie-burger joint for those craving a taste of home!
At Great Lakes, you can eat monster sandwiches that are 100% vegan and still taste just as good as the 'real' thing. The patties are usually made from rice but still have a very satisfying meat-like consistency. Paired with spices, tomatoes, cucumbers, lettuce, onion, and cheese-like sauce, the burgers here are top-notch!
There are all kinds of options to choose from, such as the Ontario Burger, which is pretty simple, yet super delicious, or go hardcore with the Michigan Burger, which is basically all pickles, caramelized onion, and a famous cheese-like sauce. 
With so many great vegan restaurants in Japan, you'll never go hungry. Especially if you're in Tokyo! That's where Izakaya Masaka is found. It's considered to be one of the most unique vegan restaurants in Japan, and with good reason.
The geniuses in Izakaya Masaka's kitchen offer a wide variety of creative meals and drinks. Their biggest hit is the mock karaage, which is a Japanese fried chicken. At Izakaya Masaka, it's made from soy and comes in five different flavours.
You can also try the karaage tasting, like grated radish, Chinese black vinegar, hot and spicy in perfect Sichuan style, sweet and sour, or teriyaki mayonnaise. So many options to choose from! 
Want something a bit more traditional? Go for gyoza, or dumplings, which is also a popular choice at Izakaya Masaka. They serve theirs up with minced vegetables inside and can even make them extra spicy if you prefer.
We couldn't do a list of vegan restaurants in Japan without considering dessert! And the Universal Bakes and Cafe in Japan will leave you pleasantly surprised.
Delicious baked goods like croissants, baguettes, focaccia, and all other kinds of treats are prepared without eggs, milk, butter, or honey. All their dough delicacies are perfectly appropriate for vegans, and they taste amazing! 
Universal Bakes and Cafe uses all kinds of exciting options for the perfect mixtures and impeccable taste. For example, if you go for the amazake roll, you'll get a melty, naturally-sweetened white bean paste on the side of a soft and fluffy bread roll. Both parts of the meal are guaranteed to be fresh and, most importantly, vegan! 
Universal Bakes and Cafe is considered to be one of the better breakfast places in Tokyo, too. So if you have an early day, make sure to stop by and enjoy these delectable goodies. And don't forget to try their great coffee, too.
Do you know of any other vegan restaurants in Japan that we left out? Let us know in the comments, below!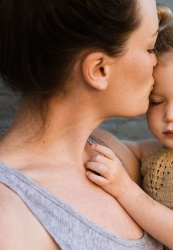 Latest posts by Diane Small
(see all)