Chemical MazeWant to eat as naturally and healthfully as possible? Download one of these apps for finding non GMO foods!
By Christina Ray

Health and ethical issues concerning genetically modified foods have been a hot topic of debate for many years, and with good reason. GMO (genetically modified organism) foods are full of chemicals that are dangerous to the body and the environment, so much so that they are banned in many countries, and most of Europe.
Eating non-GMO food is especially important for strict vegans, because some of the genes used to create GMO products are actually taken from animal DNA.

The problem is that more often than not, GMO food doesn't have proper labelling. Which means the only way of knowing if a food product contains GMO ingredients is by researching it on the internet.
The only way to be 100% certain you're avoiding GMOs is to eat 100% organic. But even then, there can be some cross-contamination. And in any case, this option can be expensive, and in some cases, difficult to find.
Luckily, there are increasing numbers of great apps for finding non GMO foods that are available to just about anyone with a smartphone. You can easily find these on Google Play or iTunes. And most are even free!
7 Great Apps for Finding Non GMO Foods
This app created by The Non-GMO Project is specially designed to support customers who want to avoid GMO products. The app features a list of brands and products that are certified to be GMO-free. It can also be used to find retailers in your area that stock non-GMO products.
We love: The website for The Non-GMO Project includes a guide on common ingredients used in GMO food and tips on how to avoid GMO food.
Another useful app for GMO-free foodies is True Food, which includes a shopper's guide as well as helpful tips on avoiding GMO foods.
The app is updated daily with new tips on finding GMO-free and non-lab-grown food and new shops that stock GMO alternatives.
We love: Easily installed on any smartphone, this app helps you eat organic, GMO-free food, no matter where you are.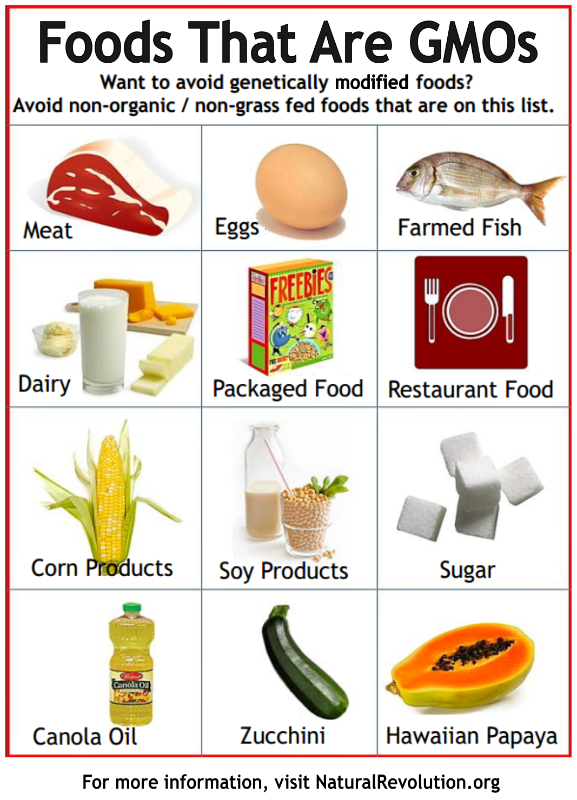 An app for foodies who are passionate about making a positive difference to the food industry, as well as eating healthily.
Buycott is a free app that has been specially designed to help you stay true to your principles by supporting companies that only sell ethically sourced, GMO-free products.
We love: There is also an option for you to contact the company provider to voice your opinions, and find out exactly who is responsible for the food you are buying.
Sometimes fruit and vegetables aren't labelled properly, or at all. So, it can be difficult to decipher whether they are organic or not. This is frustrating for those who take eating a GMO-free diet seriously.
Luckily, the Fruit Checker app offers a solution. A way of reading labels to confirm whether fruit and vegetables are guaranteed organic, ethically grown, or genetically modified.
This app will even tell you where the product was grown, to help you eat locally sourced, GMO-free fruit and veg that will contribute to a healthy, organic lifestyle.
This is a paid app, sure. But the $3.99 cost for the Nutrition Scanner is well worth it! The app allows you to use your phone to scan food labels. You will then receive information on nutrition, ingredients additives and whether the product contains any GMOs.
You don't need to wonder which ingredients are dangerous, either! The app has a caution rating for potentially undesirable contents.
We love: How easy this is to use in the supermarket. And the fact that the app tells you about other nutritional information for each product.
This one is a favourite, because it covers so much turf. Chemical Maze will keep you up to date on any harmful chemicals – including GMOs – that could be in your makeup, skincare, pet products, and of course, food. The app makes it easy to  filter results by category, effects, origin or symptoms. It all depends on what you want to find out about a product. There are two versions: a free one, or a paid one that offers additional features.
We love: How thorough this is. After all, what you put on your skin is just as important as what you put into you tummy!
Ever wonder why the heck fruits have stickers with barcodes on them? Well, now you can understand them, thanks to this app!
Fruit Checker is a a PLU label reader for fruits and vegetables, which we really need. Why? Because most apps for finding non GMO foods focus on packaged products, not fresh produce. But Fruit Checker will confirm whether products are certified organic, conventionally grown or genetically modified. And it only costs 99 cents!
We love: In some cases, the app will even tell you where the product was grown! Perfect for those who want to eat more locally grown produce.
Do you know of any other apps for finding non GMO foods? Let us know in the comments below!