The best thing we can do for this planet is plant trees. And that's why we love these ethical companies that plant trees with every purchase!
By Diane Small
Carbon offsetting is a term tossed around quite a bit by environmentalists. But…what exactly does it mean?
 According to The Guardian, "Carbon offset schemes allow individuals and companies to invest in environmental projects around the world in order to balance out their own carbon footprints. The projects are usually based in developing countries and most commonly are designed to reduce future emissions."
One way to balance out that carbon footprint is via tree planting. Although old-growth forests are far richer in biodiversity and provide richer ecological environments, planting new trees also brings many benefits. These include:
keeping the planet cooler

providing a barrier to soil erosion

improving overall air quality

providing a home for various flora and fauna
And of course, they look beautiful, and they can even have a calming effect on human stress!
So, if you could choose between buying stuff you need from regular corporations, or companies reforesting the planet, the choice should be obvious.
Here are some of our favourite ethical companies that plant trees with every purchase you make.
Companies That Plant Trees With Every Purchase
Specialising in size-inclusive, ethically made underwear, activewear, and basics. Girlfriend Collective is a favourite place for many sustainable fashionistas. Including us! That's because the brand is super conscious about the fabrics they use. These include non-GMO cotton, recycled polyesters and TENCEL, for example.
But when we learned they were one of those companies that plants trees, thanks to their partnership with One Tree Planted, well, we fell in love with them even more deeply.
Check them out! We're sure there's something they carry that you'll love.
These chic, seasonless clothes are manufactured locally in New York. All materials are sourced responsibly, since 337 Brand pride themselves on striving for circularity within fashion.
To illustrate their dedication to sustainability, they've partnered with One Tree Planted, a non-profit organisation focusing on global deforestation. One dollar from every 337 Brand sale is spent planting a tree. According to them, "nothing is sexier than kindness" – and we couldn't agree more!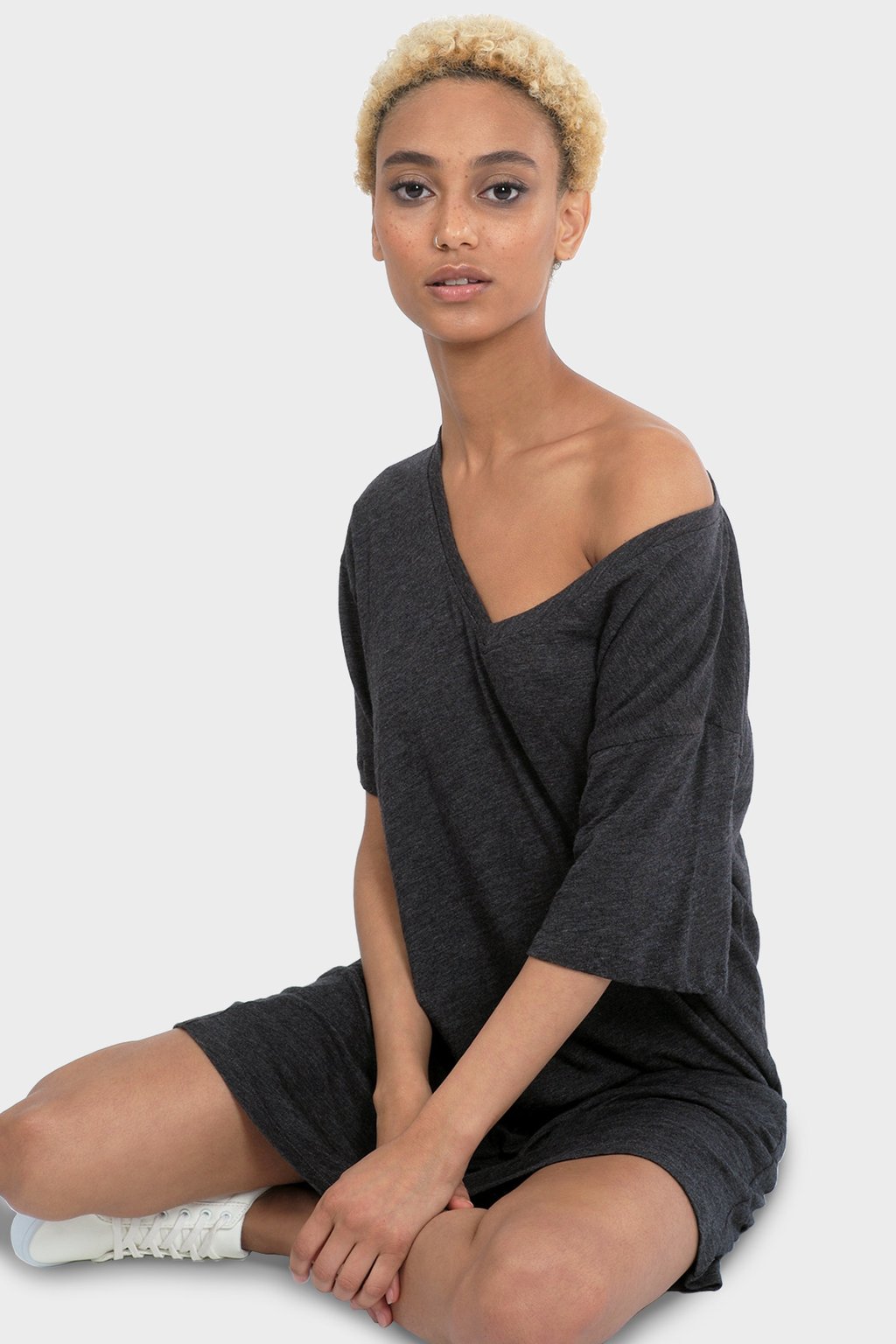 We're not huge fans of any of the Estee Lauder brands, since their parent company isn't so ethical or sustainable. But we have to take our hats off to Origins, for several reasons.
First, all of their products are made without any of the nastiest chemicals usually found in skincare. We're talking parabens, mineral oils, and fragrance, for example.
Secondly, their products do work! We love all of their mushroom based skincare products, formulated with the help of Dr Andrew Weil (pictured below).
And thirdly, they've planted and cared for over 1,858,675 trees around the world. Impressive! With the creation of the Origins Green The Planet Fund, their further growing their commitment to help offset carbon emissions and restore ecosystems through global tree-planting. Well done, Origins!
This might be one of the best known companies that plant trees! As you may have guessed from the name, ten trees are planted for every single piece of clothing purchased from this brand. They have set the bar high aiming to plant one billion trees by 2030 with an impressive twenty five million (and counting) already planted.
The company is entirely transparent in their code of ethics, their manufacturers and materials sourced. In fact, ethically sourced organic cotton is used to make most of their pieces.
Their garments include many timeless classics, such as staple tees, trackies and baseball hats.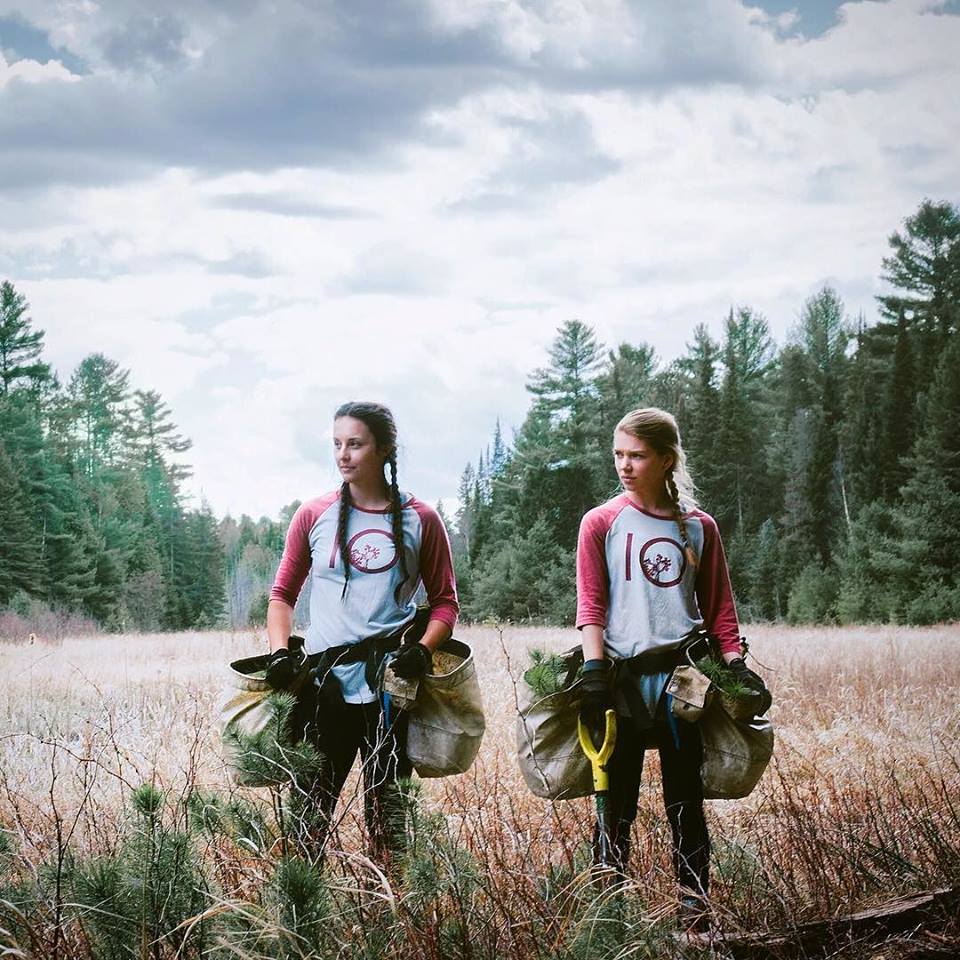 Boyish jeans not only makes some of the most eco-friendly denim around, but they also offer more for the planet, too! For example, their Consignment Shop is a place for you to purchase pre-worn items at reduced prices. You can also resell jeans that don't suit you anymore to give them a second life. In return, you earn money towards a new pair. Nothing goes to waste!
But of course, the brand wouldn't be here if it wasn't one of those companies that plant trees with every purchase. And by partnering with One Tree Planted, that's exactly what they do!
The first company to create wrist watches from wood, WeWood was also one of the first companies that plant trees with every purchase. It seems they just love wood!
WeWood doesn't cut trees for their products. Their woods are sourced from remnant hardwoods from furniture production around the world. They also ensure their timepieces are entirely free of toxic and artificial materials.
For each watch sold, the brand plants a tree with the help of organisations such as American Forests and Trees for the Future.
Thanks to the support of their customers, by 2020, they planted a whopping one million trees! How awesome is that?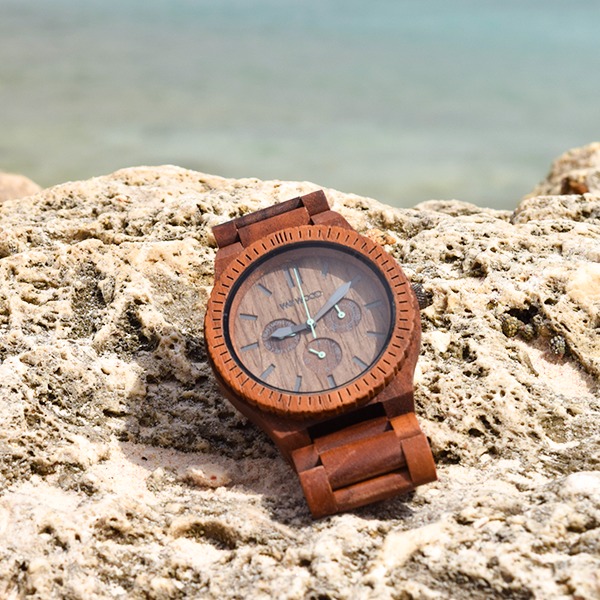 This is a surf brand that's decided to create a symbiotic relationship between sport and the planet. With the ocean being increasingly plastic-ridden these days and with surfers riding these waves, they invite like-minded surfers to envision a wave that is clean, clear and plastic-free.
To keep their promise to the planet, their products include surfboards and surfer accessories and are derived from hemp and recycled materials. And of course, for every one purchased, your helping reforestation around the world.
Into spirituality? Moon and Jai will be your favourite of all the ethical companies that plant trees! They create crystal-based Ritual Kits you can use at home. It's said that these magical stones can bring you more energy, love, and success.
Moon and Jai also hold workshops, experimental events and retreats worldwide. Founder Gina consults at the famous Hippocrates Health Institute – an institute committed to educating the world on healthy lifestyle changes.
All of their crystals are meticulously ethically sourced, and of course, they are dedicated to planting a tree for every one purchased.
Want to look good, and do good? After a 20-year career as a model, Lisa Noto created a skincare and makeup brand that's 100% vegan friendly and absolutely 'clean'.
And with every order, her company plants a tree in Canada. This follows her ambition of creating a brand that's also a vehicle for change, respecting nature and all those who live on our planet.
Whether it's an organic perfume, natural mineral foundation, or natural skincare product, whatever you buy from the Lisa Noto brand will not only make you look and feel more beautiful, but will help clean the air, and provide a home for thousands of organisms!
Determined to come up with a solution for deforestation, search engine Ecosia founder Christian realised that money generated through online adverts could be donated to plant trees.
With over seven million active users since 2009, they have invested nearly 10 million Euros of ad money into planting trees all around the world.
Could there be an easier way to plant trees than with a few clicks? Currently, they're funding the planting of a new tree every single second! And given how unethical Google is, it's well worth using this search engine instead.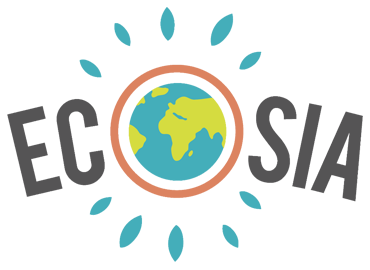 Do you know of any other ethical companies that plant trees with every purchase? Let us know in the comments, below!
Main illustration by Rina Iwai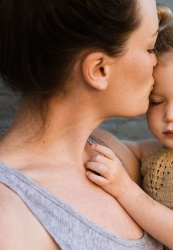 Latest posts by Diane Small
(see all)