By Diane Small
As anyone who has ever built or even renovated a house knows, building produces a lot of waste. From surplus wood and bricks to more hazardous electrical wiring, lead and asbestos, in most developed countries, building waste makes up between  10 to 15% of all landfill. Given how toxic these materials can be, this is cause for worry–even simple  plasterboard  is hazardous once  landfilled, as its components break down and release  hydrogen sulfide, a toxic gas.
Of course, there is the potential to recycle many of materials, but a better solution is to create less waste in the first place, via 3D printing.
One Chinese company has done just that. WinSun Decoration Design Engineering has harnessed  3D-printing  technology to build 10 one-story houses in a day — a cheaper, faster and safer alternative to more traditional construction.
The houses were built in Shanghai using four giant 3D printers,  which produce a mix of cement and construction waste to construct the walls layer by layer, a process much like how a baker might ice a cake.
They may not be the most beautiful constructions in the whole world, but they are probably amongst the least wasteful–and they're cheap, too.  WinSun CEO Ma Yihe said:  "Such a new type of 3D-printed structure is environment-friendly and cost-effective."
Whilst the company's constructions are fairly basic and of course, these images show the unfinished product–surely more beautiful architecture–and less wasteful home building–will be on the way soon.
To see more detail about China's 3D printed house project, please click here.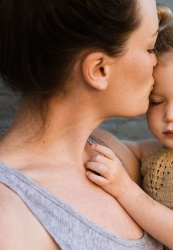 Latest posts by Diane Small
(see all)