The Matt & Nat vegan coat collection for 2019 offers up some stylish, cruelty-free options
By Diane Small
Winter is coming and if you're like me, the idea of colder, shorter days fills you with a bit of dread.
Not only because it's dark and chilly, but because sometimes you feel a bit unfashionable in your old winter coat – especially if you're vegan.
The most gorgeous, luxurious looking coats are, unfortunately, usually the cruellest: they're filled with feathers ripped out of (often still living) ducks and geese. They're lined with fur taken from beautiful, wild animals slaughtered from farms, or worse, captured (and often tortured) in the wild. Or they're made from what is quite literally the skin of a cow, sheep or lamb.
Even if you're wearing something more 'benign' like a wool coat, according to PETA, there's still animal cruelty in that: at Australian wool farms, for example, within weeks of birth, lambs' ears are hole-punched, their tails are chopped off, and the males are castrated without anesthetics. Shearers are usually paid by volume, not by the hour, which encourages fast work without regard for the welfare of the sheep.
One eyewitness told PETA: "[T]he shearing shed must be one of the worst places in the world for cruelty to animals …I have seen shearers punch sheep with their shears or their fists until the sheep's nose bled. I have seen sheep with half their faces shorn off …"
Pretty horrible, right? (to learn more, visit PETA.org.)
But if you want to stay warm without the cruelty, there is finally a selection of stylish outerwear for you – thanks to vegan fashion label Matt & Nat.
Sustainable and Cruelty Free Ethics
The Canadian brand is offering up some classic coats: vegan leather biker jackets, non-cashmere camel coats, and 'down' filled puffa jackets, with really reasonable prices, starting at around $150 CDN – and of course, they pair beautifully with Matt and Nat's vegan bags, too.
I know what you non-vegan sustainable fashionistas are saying: 'but…they're made from synthetic fibres, right'? And yes, that IS right. But the good news is that those fibres are, at least, from recycled polyester. And although we all know by now that such materials aren't all that eco-friendly since they shed microfibres of plastic in the wash, well…how often do you wash your winter coat? If at all?
In fact, there's lots to love about Matt and Nat's ethics policy. For example, their head office in Montreal, Canada is a 'cruelty free' zone. On the last Friday of every month, there's a vegan potluck for employees, and when staffers have a birthday, that's celebrated with vegan cupcakes, of course!
In terms of production, they claim to 'visit diligently' each factory they use to ensure working standards are comfortable and fair, and one of their factories operates by the SA8000 standard – they hope to make this standard a bigger part of their production in the near future.
They've also partnered with dressforsuccess.org so that you can easily donate a bag or coat for upcycling or reuse if  you buy one of their products and don't use it anymore.
It's Here! The Matt & Nat Vegan Coat Collection 2019
There are three key styles in the 2019 collection: a vegan leather biker jacket, a faux cashmere midi jacket, and a hip length, filled puffa jacket. All are warm, stylish, come in three muted hues that are perfect for the season, and contain recycled materials to make them cruelty-free and more earth-friendly than the average jacket. Which is your favourite?
You can shop the collection here.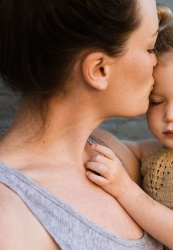 Latest posts by Diane Small
(see all)