The jewellery industry is getting greener, and luxury watch brands are more sustainable all the time 
By Diane Small
By now, we all know that sustainability is imperative for any business – including luxury companies – to survive. This is true for handbags, clothing, and jewellery – including luxury watches.
It could be argued that the finest luxury watches are already sustainable in the sense that they are 'slow fashion' pieces, often intended to be handed down from generation to generation. And in the past, that was certainly always the case.
Until the 1960's, watches were 100% mechanical, and were highly valued as 'investment pieces'. But they still used mined materials that were often obtained in very 'dirty' ways. They also usually had leather straps. To make matters worse, newer quartz timepieces created during the 60's introduced batteries that contain heavy metals such as mercury and lead, which are a threat to the environment if not disposed of properly.
Luckily, to stay competitive in the market, today luxury watch manufacturers are using various eco-friendly strategies to be kinder to the planet. Here are five great examples of how luxury watch brands are more sustainable now than ever before.
5 Ways Luxury Watch Brands Are Embracing Sustainability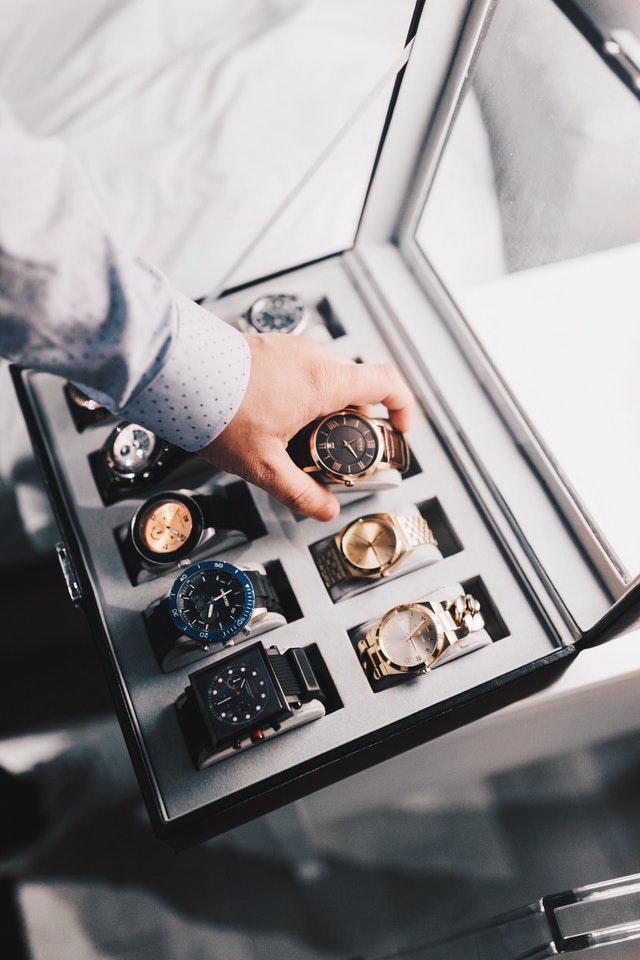 1. Use of Natural Materials and Certified Sources
A non-profit organisation known as the Responsible Jewellery Council (RJC) was founded in 2005 to promote ethical and environmental practices regarding the source of expensive metal and stones used in the production of jewellery pieces. Luxury watch companies are expected by conscious consumers to follow the guidelines they set to ensure the materials they use are sourced from 'green' suppliers.
As a result, some of the best upscale watchmakers such as Chopard, Jaeger-LeCoultre, and Cartier have joined RJC's efforts to aid in these sustainable practices. For example, since July 2018, Chopard has only purchased gold from suppliers who have been certified by RJC. The brand has gone even further by investing in the gold mining sector – but only in companies that are sustainable. They also support small mines toward earning their Fair Mined certifications.
2. Funding the Conservation of the Oceans
Did you know that every year, nearly 8 million tons of plastic waste enters our oceans, destroying more than a quarter of the world's live coral? To help combat this, several luxury brand watches have stepped up.
For example, the Swiss watchmaker Blancpain created their first diver's watch (called Fifty Fathoms) in 1953 known as Fifty Fathoms. Today, they are passionate about ocean conservation. In 2011, the brand launched its Ocean Commitment campaign, and since then, it has funded 18 marine exploration missions helping create more than four million square kilometres of protected marine areas.
Rolex is also a long-time supporter of ocean exploration. They fund scholarships in Australasia, North America, and Europe to work with leaders in fields related to marine preservation.
Omega has also vowed to support the preservation of ocean health. They have partnered with the GoodPlanet Foundation, which is mainly concerned with the organisation of events for raising awareness of the importance of sustainable development, such as the "GoodPlanet" ecology film-festival in Rio de Janeiro. Omega funded the award-winning documentary Planet Ocean, which was shown at that festival. When you dress up and complete your look with an Omega watch, you can rest assured your purchase will help support the GoodPlanet organisation.
Finally, luxury timepiece brand Panerai has funded Mike Horn's Pangaea exploration, in which he sailed around every continent in a yacht made from recycled materials, in order to draw attention to the issue of ocean plastics.
3. Contributing to the Conservation of Forests
But it's not just the seas luxury watch makers are trying to protect. In 1992, Audemars Piguet established the Audemars Piguet Foundation, which contributes to the conservation of forests globally. Their recent projects involve efforts to reconstitute forests destroyed by deforestation and fires in India, Namibia, and the Senegal Mangroves.
Gucci is another watch brand aiming to save the planet with the help of trees. They're working with REDD+ guidelines from the UN to do so. REDD+ is a UN scheme to reduce emissions from deforestation. The REDD+ projects offset Gucci's carbon emissions through forest conservation initiatives involving the preservation and restoration of around 1.1 million hectares of forest in Kenya, Peru, Indonesia and Cambodia.
4. Going Vegan
As more consumers demand their fashion to be cruelty-free, increasing numbers of watchmakers are questioning their use of leather. For example, Officine Panerai was prompted by request from Protection Suisse Des Animaux to inspect the use of leathers for its watch straps. In Switzerland, the use of leather for watch straps is prohibited unless the source is from a certified farm.
While most luxury watch companies are encouraged to use more ethical leather alternatives to help preserve the planet, others are just shunning the use of dead animals altogether.
Emerging watch brands such as Ksana, Dan & Mez, Nordgreen and Votch are leading the way by creating vegan leather watches. And we're not just talking plastic straps here, either. No, instead these brands are using stainless steel, wood, or the innovative vegan material called Piñatex, which is made out of waste pineapple fibres. We love that increasing numbers of  luxury watch brands are creating vegan collections!
5. Thinking Out Of The Box
There are lots of other ways luxury watch brands are embracing sustainability.
Piaget, for example, has implemented electric-charging parking spaces and an electric bike schemes for their employees to reduce car emissions. They also fund a few projects globally that involve renewable energy sources and energy efficiency.
Going back to Gucci, they were one of the first luxury brands to adopt the Environmental Profit & Loss (EP&L) account, which monitors all GHG emissions in its business. Apart from having signed up to the "Fashion Pact", which fashion brands have signed to agree to implement more sustainable practices, Gucci has set up its own 10-year sustainability strategy, aiming to halve GHG emissions by 2025. The company claims it is now entirely carbon-neutral.
The watch industry is not yet fully sustainable. However, we do appreciate how luxury watch brands are more sustainable, and hope they will only improve that in the future.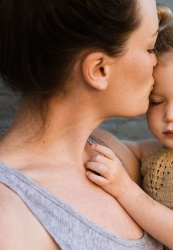 Latest posts by Diane Small
(see all)