Here's how to reduce recovery time after laser treatment with Calecim's Professional Serum
This Is A Sponsored Post
By Diane Small
The skincare industry is always evolving, and the current times are no different. Traditionally,  in-clinic treatments used to be the primary focus. However, this has shifted. It's becoming increasingly common for physicians and skincare professionals to proactively highlight the immense opportunity to enhance the results of in-clinic treatments through post-procedure care. An excellent example is Calecim's stem cell serum, known to significantly reduce recovery time after laser treatment and significantly improve overall results.
Let's understand more about Calecim's Professional Serum and how it can help you recover faster and achieve the radiant, youthful skin we all want. 
The Power of In-Clinic Skin Rejuvenation Procedures
Whether it's dryness, rough texture, wrinkles, scarring, pigmentation issues, or skin laxity, there is likely a treatment tailored to address the specific concerns. The way these treatments work is often by initiating the process of shedding dead skin cells and encouraging healthy new ones to take their place. The end result is skin that looks rejuvenated and glowing. 
You can go one step further and take the results to the next level with Calecim's Professional Serum. This stem cell serum can accelerate skin repair and restoration, resulting in a significant enhancement in the overall results. 
Understanding Calecim's Professional Serum
Calecim Professional Serum's main ingredient is PTT-6®, a patented active ingredient with over 3,000 growth factors. Derived from ethical stem cell sources, PTT-6® is a unique blend of growth factors, exosomes, peptides, and natural proteins that act as messengers for the skin. These messengers support the skin's natural restoration process, promoting faster healing and reducing inflammation that often occurs due to in-clinic treatments. 
But what does all of this mean for you? Let's break it down:
Reduced Healing Time

: PTT-6® encourages skin cell mobility, which means your skin heals more quickly after a procedure.

Less Discomfort:

Patients who have used the stem cell serum have reported a significant increase in 'overall comfort'. Calecim's Professional Serum has a track record of reducing swelling, redness, and discomfort resulting from laser treatments. It makes the recovery smoother and quicker.

Optimized Results

: Micro-injuries caused by treatments are a natural part of the healing process. Calecim's Professional Serum helps heal these micro-injuries, resulting in enhanced overall results and improved skin texture. 
The In-Clinic Treatments Calecim's Professional Serum Complements
The power of Calecim's Professional Serum is its versatility in application. It can be used in a wide range of in-clinic treatments, including various laser treatments. These are:
Non-ablative lasers like CoolTouch: known to improve mild wrinkles, crepey skin, and scars.

Ablative lasers, such as fractional CO2 lasers: tackle issues like acne scarring, pigmentation irregularities, and collagen loss.

Microneedling and micro-needling with radio frequency: addressing skin laxity, age spots, acne scars, and rough skin texture. Calecim's serum is known to be one of the

best professional microneedling serums

on the market. 

Microdermabrasion: a minimally invasive procedure that smooths out uneven skin tone and texture.

Chemical peels: can be superficial or deep, targeting melasma, uneven skin tone, and age spots.

HydraFacial: perfect for dehydrated skin, uneven tone, fine lines, and wrinkles.
Each of these treatments has its own set of benefits and potential side effects. However, Calecim's Professional Serum can be used with all of them to enhance skin recovery, regardless of the procedure chosen.
Achieving Radiance and Youthful Skin
What we all desire is radiant, youthful skin, and that's precisely what Calecim® Professional Serum delivers.
Calecim's Professional Serum helps deliver radiant, youthful skin. It reduces post-procedure skin inflammation and promotes skin cell regeneration. This results in increased radiance and glow—powerful signs of healthy, nourished, and youthful skin.
Renowned dermatologists like Dr. Cheryl L. Effron, with decades of experience, have embraced it as a transformative addition to their practices. Dr. Effron has praised CALECIM® for its ability to minimize pain, particularly for patients undergoing intensive facial treatments. She has seen firsthand how Calecim's Professional Serum reduces discomfort, resulting in happier and more satisfied patients.
Ultimately, Calecim's Professional Serum promises faster recovery and excellent results after in-clinic treatments. Its powerful blend of stem cell-derived ingredients, exosomes, and growth factors, coupled with its ability to reduce discomfort and accelerate healing, make it a must-have companion for laser treatments and numerous other skincare procedures.
Calecim Professional Serum is a great addition to any skincare regime to achieve radiant and youthful skin.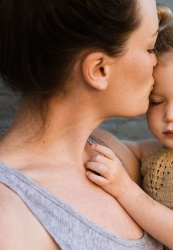 Latest posts by Diane Small
(see all)