They're trending for both men and women. But wondering how to buy a wood watch properly? Read on!
By Diane Small
For awhile, it seemed watches may go the way of the stocking suspender: once considered an essential part of dressing, they were on their way out, made obsolete by technology. But the truth is, it seems there's something quite satisfying – and stylish – for many to check the time on their wrist, rather than on their phone.
What's more, watches are a visible accessory that can complement any outfit, and they also speak volumes about the wearer. Men often sport them as a prestige item, for example. Others wear watches as an heirloom piece. And still others make a statement about the environment by proudly wearing a vegan watch.
Whilst there are several vegan watch brands that have made their debut on the sustainable jewellery market lately, many of them are using plasticky materials for their straps. A more eco-friendly option – and one that does no harm to the skin, as some metals can – is the wood watch.
Why Wear Wood Watches
Wood holds a primal appeal. Not only is it beautiful and eco-friendly, but it's also highly durable and strong. It can be waterproof, and it's light and comfortable to wear. In fact, some believe that having wood close to the skin helps reduce stress, and unlike steel, aluminium or plastics, few have allergies to this luxurious material.
Whilst some wood watch brands are, in fact, not so sustainable due to their use of rare and endangered woods, others create their straps from recovering fallen trees and even repurposing the wood from antique furniture to create timepieces that are true conversation starters.
One such company is Jord, a company whose mission is to make beautiful use of furniture remnants and fallen trees by designing affordable, stylish wood watches.
"We use small pieces of wood for our watch links and cases that would otherwise end up in the waste cycle", says Salman Shah of Jord. "Per industry standards, all our Koa comes from trees damaged in a natural weather event," he states.
Something to 'watch' out for, as it were, when it comes to wood timepieces are the finishings on the wood, however. Like paints, wood dyes, varnishes and finishes can contain high levels of volatile organic compounds (VOCs), which contribute to air pollution and can cause health problems – especially if they're against your skin night and day. Even brands that claim to use 'natural linseed oil' to finish their watches probably won't tell you that carcinogens such as arsenic, beryllium, and cadmium are sometimes used as drying agents in linseed oil; and toxic glycol ethers may be used as solvents in many water-based sealers.
Salman Shah assures us their watches are treated with "natural substances, no hazardous chemicals, not only for the sake of the environment but for those who work with the watches. The wood is further prepared by conditioning with natural tung oil for added durability."
How To Buy A Wood Watch
So far, it's clear that your wood watch should be made from sustainable materials – no endangered woods, and preferably recycled materials. The finishing on the watch should be non-toxic. But let's not forget the most important element: the timepiece itself.
The movement of a watch can be compared to the engine of a car, the better the quality, the more reliable it is. A great watch will provide a highly-reliable movement with quality craftsmanship, and generally, if a watchmaker provides information regarding their movements, they take pride in what they are providing.  Japanese and Swiss movements are commonly known to be the most accurate and durable.
Here's what you need to know:
Quartz Analog display watches are electronic battery-powered. These are very accurate and low-maintenance, though you do have to replace the battery every few years or so
Quartz Chronograph watches are battery-powered with an added stopwatch display
An Automatic/Mechanical-skeleton display indicates a self-winding movement that powers the watch via stored energy to measure the passage of time. It also offers an attractive and interesting display
An Automatic Mechanical-Wound watch works automatically as a result of motion. It also tracks a variety of metrics including power reserve, day, week, and month
Sapphire Crystal is an easy marker of a quality material. It will not scratch, and is meant to last the lifetime of the piece
A Screw-down Crown is an easy marker of a quality timepiece meant to last
Look for a long Warranty:  a reputable watchmaker will back their product. This is a great sign that the brand intends to take care of their customers
Purchasing an ethical watch should be a long term investment. And when you know how to buy a wood watch correctly, you're putting money not only into the longevity of an accessory that should last for decades, but into the environment, too.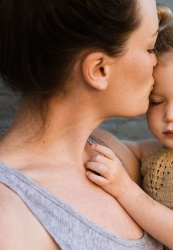 Latest posts by Diane Small
(see all)