Want to take a little piece of a tropical holiday home with you? Check out Banyan Tree Beauty Essentials!
By Lora O'Brien
By now, most of us know that aromatherapy can do wonders for our mental state. Citrusy smells like grapefruit or lemon refresh us; cinnamon and lavender calm us, and and even the ancients knew that exotic oils like myrrh and frankincense could actually heal us, improving conditions like arthritis and asthma, for example.
And no wonder: smell is the strongest of the senses and is also best able to influence brain activity. Olfactory bulbs are part of the limbic system and directly connect to the areas of the brain that process emotion and learning, and that's why something we smell will so often trigger a memory or remind us of something or someone.
Essential oils not only help improve your mood, but can even affect your job performance and overall health, since they contain antiviral, anti-bacterial and anti-fungal properties. Using them in an environment where there are a lot of people can help to keep germs at bay; in fact, the simple inhalation of an aroma can cause many physiological changes in the body, such as activating your immune system, lowering your blood pressure and stimulating digestion.
But, how can you get your aromatherapy fix without feeling weird? I mean, sniffing oils in the office may not be well regarded, and others around you may not appreciate it if you're spraying lavender on the bus, for example.
We asked Ms Savittree Meesuksree, Head of Training for the Banyan Tree Spa Academy, for some advice. And she should know: with many years of experience under her belt, she's a renowned expert in wellness and aromatherapy. Here, she gives us a bit of advice about scent, emotion, and Banyan Tree beauty.
Banyan Tree Beauty: From Holidays to Home
As you may know, Banyan Tree is possibly best known for its sustainable luxury wellness retreats around the world. Each of their exotic destinations is designed to enhance your health and mental state through gorgeous surroundings, comfortable rooms, impeccable services, and above all, their sublime spa treatments.
They know very well that our skin absorbs between 60 to 100 percent of various components in beauty products, so Banyan Tree ensures that all their shower gels, shampoos, conditioners, lotions and massage oils are made from only the highest quality ingredients from around the world, such as wild flowers, fresh herbs and potent spices are used, optimising both their efficiency and safety.
While once, you'd have to visit a Banyan Tree resort to enjoy their beauty products, today, Banyan Tree offers a wide range of gorgeous aromatherapy based beauty products for customers to order online, no matter where you live in the world.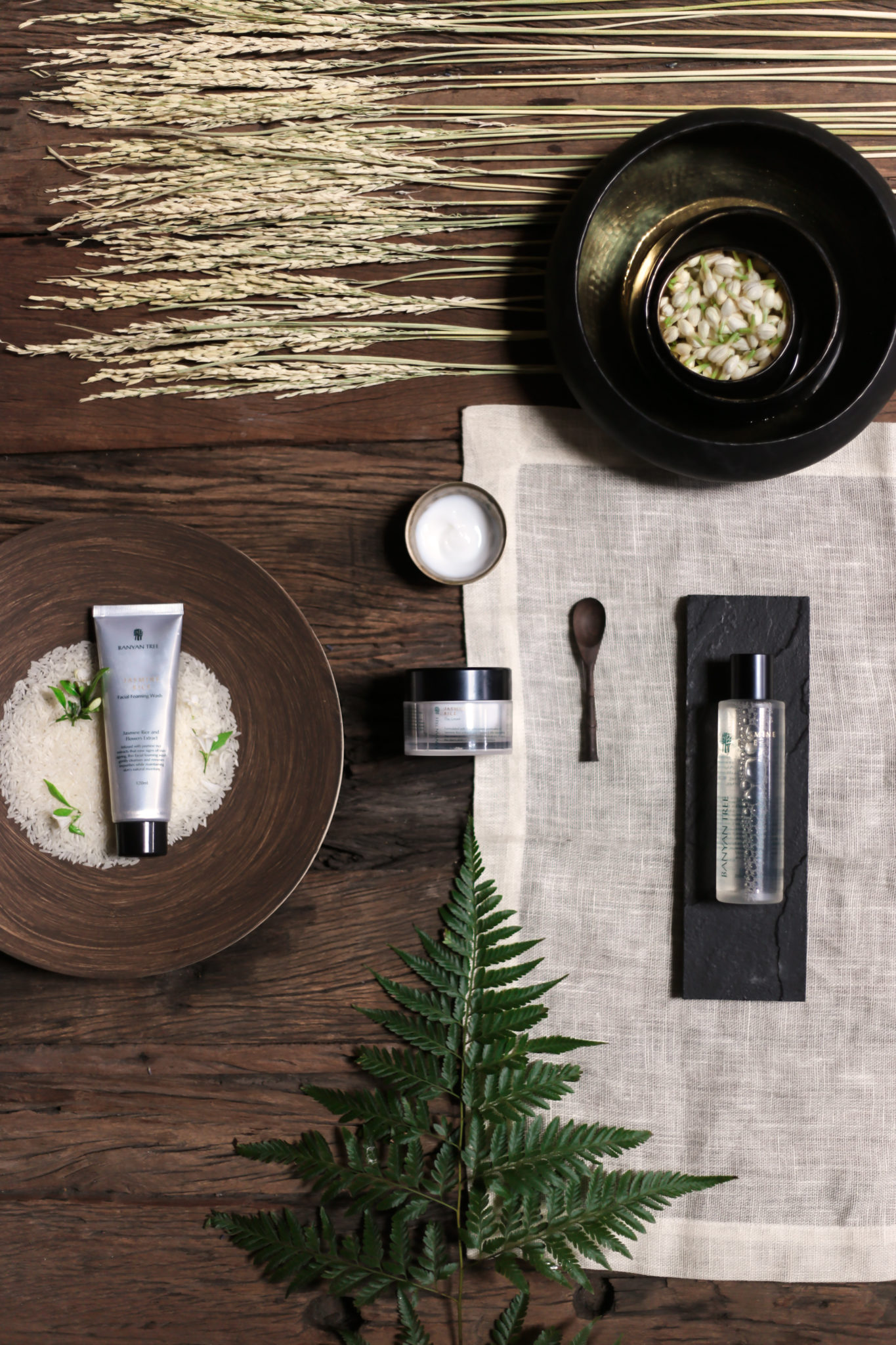 Aromatherapy In Many Forms
According to Ms Meesuksree, there are many ways to get your aromatherapy fix. At the office or at home, try oil diffusers, reed sticks in oil, or scented candles.
At home, she recommends using infused steam whilst doing breathing exercises – this will open the airways and clear the lungs, maximizing the effects of your breath work.
She also says that scented candles can help during meditation if you are setting an intention to unblock something that's troubling you: "For example, if you know you have issues with opening up, being honest, or expressing your truth or creativity, you'll want to use an aromatherapy candle that can help open your throat chakra, such as Basil, Bergamot, Chamomile, or Peppermint scents."
If you're out and about and suffer from anxiety, stress or excessive worries, try carrying a roll-on scent that contains one or several of these oils: rose, bergamot, vetiver, Ylang Ylang, or frankincense. These help calm the mind and dissipate negative thoughts and emotions.
But scent can help you physically, too. Ms Meesuksree says that a warm bath infused with essential oils can work with warm water to release mild muscle blockages and help loosen them. Thyme, clove, rosemary or turmeric oils can work wonders on sore muscles.
Not sure these will work? "As you know, aromatherapy is common in the cosmetic and body care industry. However, in practice, it has more benefits to offer than just sending off a pleasing fragrance. Aromatherapy has significant, medically proven benefits for dealing with psychological and physiological issues, too," says Ms. Meesuksree.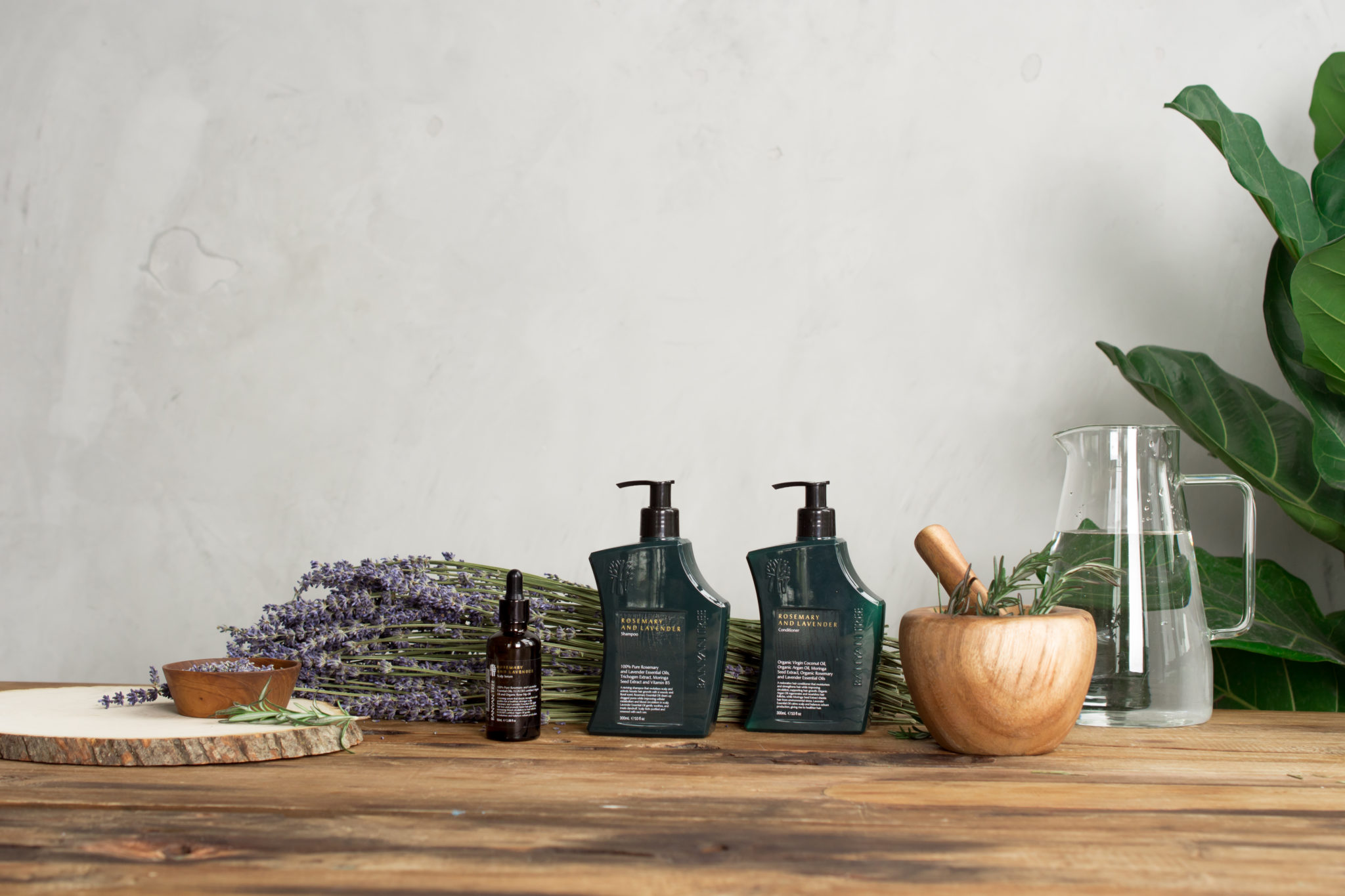 But Banyan Tree isn't just concerned about your wellbeing – it's also concerned about the planet. Sustainability at every step of production is also vital to this brand, from the sourcing of each ingredient to how they are delivered, and how products are ultimately disposed of. For example, all gift packaging uses sustainable materials such as fabric wraps woven from used plastic bottles, and gift boxes are handmade from mulberry paper. Each bottle is made from recyclable plastic, and their product packaging uses only 100% recycled, elemental chlorine free paper.
Intrigued? For more information on Banyan Tree beauty products, please
click here
.
All images courtesy of Banyan Tree.
Full transparency: This is a sponsored post.
Latest posts by Lora O'Brien
(see all)