Whether your wee ones home schooled or are just stuck at home with no schooling, you'll love these free educational materials for kids in lockdown – and beyond!
By Diane Small
In these unusual times, many families find themselves in an unusual situation: though parents may have other professions, they've ended up becoming teachers. And that includes me!
Home schooling isn't as easy as you'd think: especially if you had no plans on ever doing it! Parents-cum-teachers face the daily challenge of keeping curious young minds busy for hours at a time. Throwing your kid in front of the telly or a tablet is NOT an option if you want them to learn anything useful!
Luckily, I've discovered #AnimalEDGEucation – a series of 20 exercises that challenge children aged 6-11 to discover a new world of weird and wonderful, lesser known animals, all whilst staying at home. And I'd like to share some of the lessons with you here!
There are four packs you can easily download. Each one features a set of five resources with engaging exercises, from quizzes and puzzles to map making, nature walks and creative crafts. No matter how restless your kids are, there are a wide range of fun, hands-on activities they will love doing. There's enough here to complete the school term, and even take into the summer holidays too.
The exercises are designed to help children learn about nature, with a special focus on ecology and animal extinction. But it's not all doom and gloom on that front, of course – kids are encouraged to learn how they can help save endangered species.
My Favourite Lesson
Want more specifics on what can be learned?
My four year old (yep, younger than the recommended age) loved this lesson on EDGE animals, species that are Evolutionary Distinct and Globally Endangered. She learned all about the:
Aye Aye: The world's largest nocturnal primate and the only primate to use echo-location to find food. Its strong jaws can even bite through aluminium and concrete.
Kakapo: This flightless parrot can live to be 90 years old and uses its muscular legs to hike long distances, its strong beak to climb trees and its stubby wings to jump as far as 15 metres to the ground.
Purple Frog: A peculiar-looking animal that spends its entire life underground in India's Western Ghats mountain range, emerging only for a few days each year to breed. Its closest relatives live 3,000 miles away in the Seychelles.
Activities to reinforce her learning included being read a story about each animal, colouring, making small crafts including bookmarks and doing simple quizzes. But older kids can also send petitions, take notes in a designated notebook, earning points for participating in conservation challenges such as recycling, planting trees, or starting a compost heap, and much more. There are educational puzzles, creative writing challenges and games, too.
Make Your Lesson Plan!
OTEC will launch four batches of five exercises bi-weekly. All challenges are easy to follow and designed to be a fun way for parents or guardians to teach children about animals, biodiversity and conservation. There are tons of gorgeous illustrations that kids will love, and they can even print out cartoon posters of the animals to decorate their rooms with.
As a means of motivating kids to engage as much as possible in these educational materials, a handful of 'gold star' activities have been curated. These special activities offer children the chance to have their work star in a forthcoming book dedicated to five of the lesser-known EDGE animals. Parents can share the completed gold star activities on social using #AnimalEDGEucation.
How To Get Free Educational Materials For Kids In Lockdown
Personally, I don't like my kids near screens. And so I was happy to see that all the free educational materials for kids in lockdown that are offered by OTEC are easily printed out for use without screen time.
Sam Derby, the Director of Oriel Square said: "We wanted to create activities that were fun, factual and appropriate for the current home-schooling environment, whilst also providing something that parents and children would enjoy engaging with. We have been meticulous in the design of every activity, resulting in an age-appropriate and curriculum-matched set of resources that introduce children to fascinating EDGE animals from across the world. We are really proud to have been able to work with On The Edge Conservation on this important project."
Beth Blood, Founder of OTEC commented: "Our learning materials mark an incredibly exciting step in our journey to educating the public about biodiversity and conservation. We chose to partner with Oriel Square, trusted publishing partner to some of the most successful education companies around the world, to produce these truly innovative and exciting materials that we trust will be both enjoyable and educational to all who use them."
To find out more and to download OTEC's new learning materials, please visit https://www.ontheedge.org/    
To start the #AnimalEDGEucation! #homeschooling program, just click here.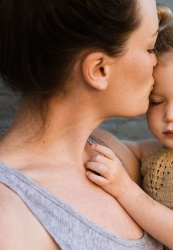 Latest posts by Diane Small
(see all)