Sometimes, it takes powerful adverts to save animals. Here are some of the best we've seen
By Diane Small
Let's face it: humans may well be the worst thing that ever happened to animals. We hunt them for fur and kill them by the hundreds of millions every day for food. We destroy their natural habitats for wood and heartlessly abandon domestic animals when they become inconvenient.
We really are their worst nightmare. And as a result of our behaviour, many of the planet's animals are endangered – and it's up to us to educate ourselves on what we can do to help.
For example, whenever there's a new home, factory or shopping mall erected on wild land, all the animals that once lived there, from tiny bugs and the birds that eat them to mammals, may disappear. Sure, they can try to find new areas to home themselves in, but most spots are taken. So many of these animals will die.
When we clear wild land for crops, the same happens. But even after animals adapt and try to live within the newly planted flora, when farmers spray fungicides and pesticides, these animals too, will die.
And then there's the fashion and food industry. It's well known that literally tens of billions of chickens, cows, sheep and pigs are slaughtered each year for food and leather. That's an astounding number! And frankly, there is NO need to eat meat of any kind (I say this as a very healthy vegan of over 15 years). And of course, given the eco friendly innovations in vegan leathers today, there's no need to wear animal skins either.
But it's not just farm animals that suffer for human appetites and petty fashion-based desires; tens of millions of wild animals are poached each year for their flesh, skins, bones or shells. And even when we try to be 'nice' to animals by keeping them as pets, they suffer. Many people buy or catch animals each year to keep as pets, without knowing how to take care of them. For example, reptiles need special equipment, heat and lights to stay healthy. An estimated 50-90% of these types of pets die each year because they weren't being cared for properly.
Publicity Helps – And So Can You!
Luckily, there are many NGOs, including the WWF, Greenpeace and PETA, that are desperately trying to conserve endangered animals and stop their abuse by humans by making their points with powerful advertisements.
These ads were designed to be powerful, and they should be shared. That's how they can make the greatest impact, and that's how YOU can make a difference, too.
We found 20 adverts to save animals that are really quite shocking. If they made an impact on you, why not show these to others? Post them on your Facebook page, share this article, or better yet, make a donation to one of the charities mentioned below.
Together, we can make a difference!
1. Adopting a Shelter Dog is Getting Them Off Death Row
2. Exploiting the Ecosystem Threatens Human Lives: WWF
3. Stop Testing Cosmetics on Animals
4. Save the Rhino: Nothing We Do Will Ever Bring Them Back
5. The Future is Manmade: WWF
 6. Don't Buy Exotic Animal Souvenirs
7. Give a Hand to Wildlife: WWF
8. Same Cat, Different Owner: Adopt a Pet: Caraphil.org

9. You're Looking at Every Dugong Left in African Waters

10. Desertification Destroys 6500 Species A Year

11. Evolution: WWF

12. Wildfires Burn More Than Trees
13. Imagine This is Yours

14. What On Earth Are We Doing To Our Planet?

15. What Will It Take Before We Respect The Planet?
16. When You See Tuna, Think Panda
17. Support Animal Free Circuses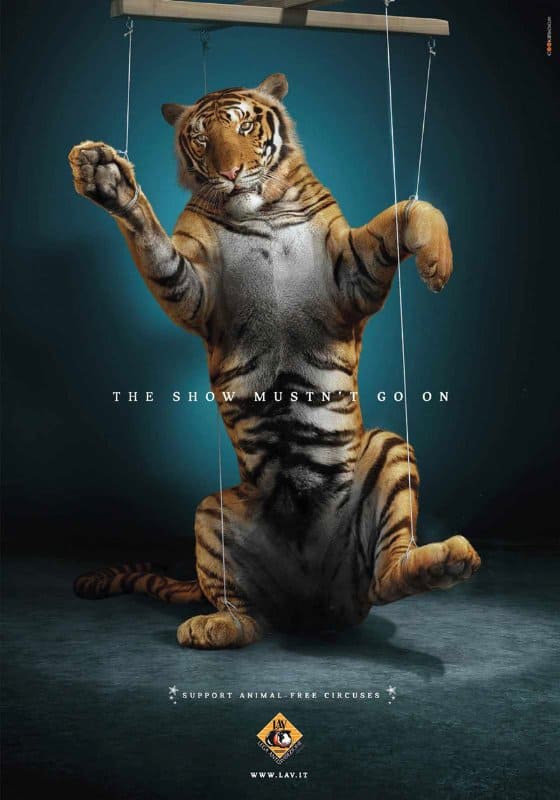 18. Fashion Claims More Victims Than You Think
19. Every 60 Seconds, A Species Dies Out: Bund
20. War Hurts Animals Too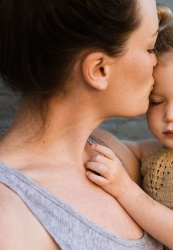 Latest posts by Diane Small
(see all)