Why buy stuff when you can give memories, with these Christmas gift experiences, instead?
By Chere Di Boscio
No matter how well intended, gift giving can be such an incredibly wasteful activity. The gift bag or box is often used just the once, the wrapping paper is immediately binned, and often the gift itself is unwanted and goes unused. There can be little doubt that the most eco-friendly Christmas gift, then, is an invisible one. What's that, you say? Who'd want to get something invisible?
Allow me to clarify. Rather than buying a material gift that someone may not use anyway, giving luxurious experiential gifts is a concept on the rise. There are thousands of possible gifts you could give that don't involve purchasing anything material:  classes to learn something new, going somewhere different, or spending time in new and exciting ways. But if your recipient is super busy, no worries: there are still plenty of unique experiential gifts for all occasions. They need  no wrapping, take no superfluous packaging, and involve no later disposal.
Curious? Read on for some of the most creative gift experiences for Christmas and beyond. And maybe best of all, there's no need for you to go shopping!
15 Unusual Christmas Gift Experiences To Give
1. The Gift Of Knowledge
Who doesn't love improving themselves? Online classes offer the opportunity to do just that.
For example, Alo Moves brings yoga instructors directly to the living room. Obé is another platform that offers everything from dance to home HIIT classes. Coursera partners with over 200 universities, and is the best platform for changing careers or learning a new skill.
Best for: Anyone keen on self-improvement, and open to learning new things
2. Outdoor Adventures
Know someone who is most at home when outdoors? Or someone without a garden who craves a reason to be outside, immersed in nature? Outdoor adventures are the perfect gift to satisfy nature lovers. And there are so many options to help gift them the perfect experience this Christmas, from hiking to climbing!
When it comes to outdoor adventures REI offers the best classes and group expeditions. These include, for example, family-friendly forest play and scenic hiking tours. Red Letter Days also offer outdoor adventures, ranging from glamping getaways to climbing up the o2 building in London!
Best for: This is one of the best experiential gifts for active, outdoorsy nature lovers
3. A Star – Really!
Did you know you can name a star after someone you love? Companies like Name A Star allow you to pick one special star in the galaxy and officially name if after a special person in your life. Prefer something tangible to go along with that? No worries: the company  offers a simple framed certificate of authenticity,  as well as:
Certificate of Registration  – Showing the new Star Name, the date of registration and the star's telescopic co-ordinates
Registration Document  – A document detailing what you have named the star along with the stars full technical details. A personalised message also appears on this
Star locator instructions  – A step by step guide to find the precise position of the star that has been named
Colour map of the night sky  – A wall chart showing all the constellations and stars visible to the naked eye
Star registration details  – Confirmation of the star details into an official register
It's a charming gift that the recipient will think of every time he or she looks up at the night sky. And it doesn't cost the moon, either!
Best for: A newborn baby, or telling someone you really think the universe of them!
4. Relaxation & Revival
A relaxing spa day is one of the best gift experiences for anyone, of any age or gender. If your budget is limited, you can aim small, gifting a simple a manicure or pedicure. But if you're more flush with cash, why not go for a whole weekend at a local detox or yoga spa?
Check your local area or sites like this for great suggestions of where to send your recipient.
Best for: Anyone who needs to de-stress. Which is basically everyone!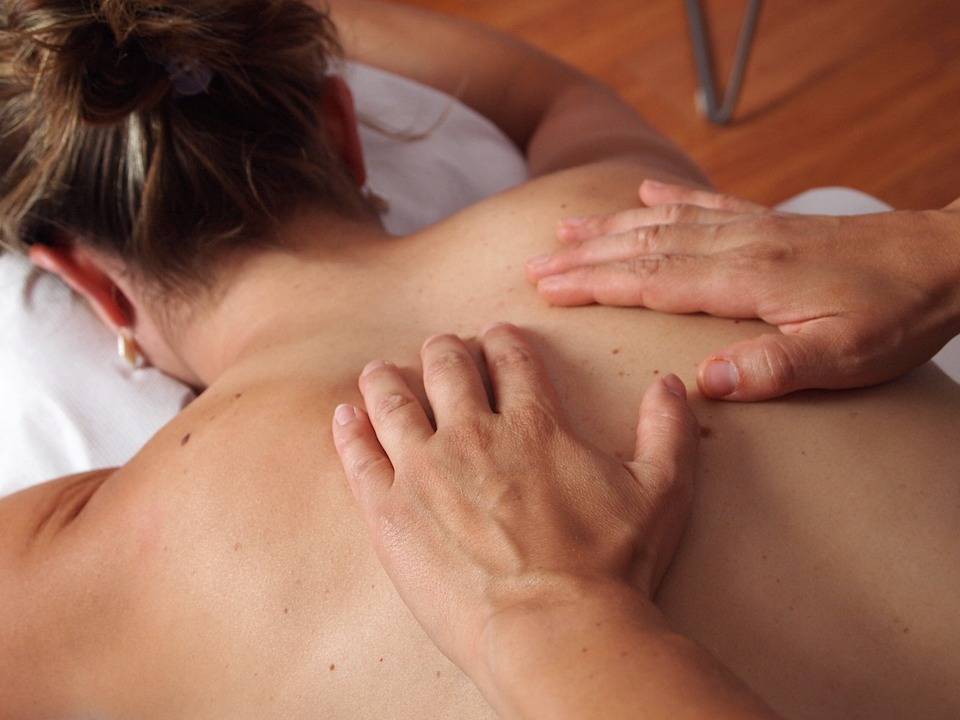 5. An Elephant Under the Tree
Fostering or adopting an endangered animal is a thoughtful gift for anyone who adores the wild beasties. Choose their favourite animal, be it the intelligent elephant, rough and ready rhino,  gentle orangutan, or any number of other possibilities, and contact an animal charity like the WWF or David Sheldrick Wildlife Trust to make a donation in their name.
The charities will usually send a picture of the animal and some background and regular updates, so it really feels personal! The recipient can also follow up on the growth and progress of his or her new 'pet', and can revel in the knowledge that this gift will not only save an animal, but will likely help save others from poachers, too – one of the best gift experiences that animal lovers will truly appreciate.
Image below and second image above: Sheldrick Trust
Best for: Animal lovers, of course!
6. A Subscription Box
What's better than getting excited about getting a gift every single month? These might not, strictly speaking, qualify as Christmas gift experiences. Because y'know – they're stuff. But getting a subscription box gift in the post a few times a year IS something to look forward to. And so it's an experience, too!
Choose from beauty, food, homeware and all kinds of other subscription boxes.
Best for: Giving a gift that thrills someone each month of the next year.
7. Advice From The Stars
If your loved one is worried or uncertain about the future, a personalised astrological reading could put their mind at ease. With all objectivity, I swear that Eluxe's astrologer, Claudia Vannini, is spookily on the mark, every time. For a personalised reading, she requires some basic information: the exact time and geographical place of birth. Then, she will create 2 reports, a 60 minute audio report with predictions for the coming year, and  detailed reading specifically tailored to the recipient that is sure to blow their mind!
Best for: That mystical, spiritual person in your life. Or, anyone who feels the future is too uncertain
8. Vouchers With Vavoom
This is an oldie but goodie: make a book of totally personalised gift vouchers for the recipient, promising your talented services to them. Husband have an achy back? Create 5 one hour massage coupons, and allow him to redeem them for his backrub whenever it acts up. Roomie hate doing the dishes? Give her 10 coupons she can redeem to get you to do them instead! More plastic free gift ideas include: home made meals, pick ups from school or work, small chores like doing the grocery shopping, or even just preparing a special, oiled bath with candles, music and floating petals.
These can be home-made and personalised. Or, if you prefer, you can go to luxury sites like TRULY or Redletter Days  for great ideas, ranging from a dinner for 2 at a Gordon Ramsay restaurant to Whisky tasting in Soho.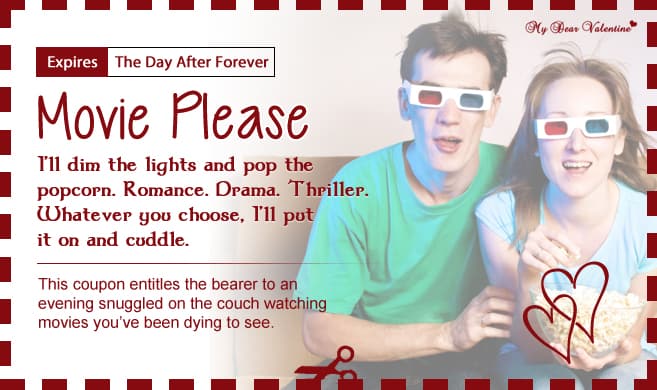 9. Love, In The Name Of…
A charitable donation in the name of a loved one is a touching gift that brings good karma, too. This is especially thoughtful when the donation is made in the name of a recently deceased loved one.
For example? As a 60th birthday gift to my aunt, my brother dedicated a wing of a local library to her husband, who had recently passed away. While my she got many lovely presents that day, this is one she will never, ever forget.
One of my own, personal favourite gifts was a tree planted in my name in my favourite country.
Best for: Giving something truly meaningful and sentimental
10. Personalised DNA Skincare
If your recipient feels like he or she can never find the exact type of skincare products that are perfect for them, their dreams have come true! This experience takes the recipient's DNA and bases a skincare serum on the genetic requirements for that particular person.
It involves: a consultation with a PhD-qualified Scientific Advisor at GENEU's flagship store on New Bond Street, London; having a  DNA test, which assesses collagen degradation level and needed levels of antioxidant protection; a lifestyle assessment, to gain comprehensive insight into personal needs and a four week supply of a custom made anti-ageing serum.  Once a profile has been generated, details will be kept on file so that future purchases may be made on request. Talk about bespoke beauty!
Best for: Truly wowing the beautyista in your life
11. A Cleaner, Better House
If your recipient is super busy, one of the best gift experiences you can give them is simply more time for themselves. So why not gift them a regular service? Purchase three months of cleaning, dog walking, babysitting or whichever service they could best use to have more 'me' time in the their week.
Our favourite service in the UK is Fantastic Services, They take care of your garden, clean your home, and even offer gift certificates for fixing broken stuff in your house. Surely there's something similar in your area!
Best for: Those seriously short on time, who would really appreciate the help
12. A Spying Experience
For some, living out a childhood wish could be the best gift ever! If your recipient loves spy novels or always wanted to be a spy, now they can….kind of. For two months, Truly Experiences  allows your loved one to live the way a spy would. Designed by actual UK spies, this gift experience is completely bespoke, and develops skills like covert communications, disguise, agent recruitment and surveillance techniques.
The receiver will live through a real-time surveillance operation, and as the adventure unfolds, every action they undertake will determine the next turn. The experience will culminate in an overnight stay in one of Europe's spy capitals, and when the mission is complete, a visual record documenting the whole activity will be presented.
Best for: A really lavish, exotic and slightly mysterious experience the recipient will never forget!
13. Feeling Like A Rock Star
Reckon your recipient has some singing talent? Forget gifting a karaoke machine and give them the chance to professionally record a tune themselves! This gift involves the creation of a unique CD, recorded by a world-class sound engineer at Resident Studios in the UK. A  vocal session will be engineered by Andy Rugg, who worked with Coldplay on their last two multi-platinum albums.
The receiver can record four songs of their choice, with backing tracks and lyric sheets provided by the studio.  Andy will edit and mix each track, putting them on CD  to create the ultimate gift for the musician in your life.
Can't afford Andy? Look for recording studios in your area and arrange for a session to be booked instead.
Best for: The budding talent in your life
14. Give Someone Their Life Story
Capture life stories for future generations to share with a personalised autobiography created with Lifebook. Involving approximately 13 hours of weekly face-to-face interviews spread over three months, your or your loved one's words and photographs will be transformed into a beautifully illustrated book.
The real gift here is one of memories. This is one of the best experiential gifts for the whole family! It allows your parent, grandparent, or friend to relive and share their own precious life memories, all bound into a book of around 160 professionally written pages. It's all beautifully presented with personal photographs in a hardback edition that is nothing short of a family treasure.
Best for: Your gran or grandad, or mom or dad
15. Get A Celeb 'Hello'!
Got a friend who's a bit obsessed with a celeb or two? This is one of the best Christmas gift experiences for them!
Check out Cameo to see if the celeb your friend loves the most is on there. If they are, you can have them record a personal message for your loved one. How cool is that? From football players to Housewives, there are so many to choose from!
Best for: Gifting a bit of star power!
Latest posts by Chere Di Boscio
(see all)