Crave new beauty products? Adore surprises? You'll love these natural & organic beauty boxes!
By Diane Small
Attention Beauty Junkies! It's now easier than ever to get pressies in the post every month. The trend for organic beauty boxes has really taken off, thanks to subscribers getting quickly addicted to the anticipation of  getting a veritable cornucopia of beauty treats delivered right to the door every month.
Shampoo? Perfume? Eyeliner? Skin cream? Who knows? Every month holds a new surprise (or five!) for subscribers to natural and organic beauty boxes.
Apart from the obvious pleasure of receiving a lovely monthly package, a good organic subscription box can also save you a lot of time, money and hassle in finding new organic beauty products that work for you, especially if you don't live in an area where organic beauty products are widely available. There are other benefits, too! For example, you will:
Benefit from the convenience of have a box delivered to your door, instead of having to go to the shops
Receive great discounts on products you may have previously thought were too expensive
Get stuff that really suits you, after you fill out a profile card for the brand describing your preferences
Ready to treat yourself to a natural or organic beauty subscription box?
Here, we've found over a dozen gorgeous natural and organic beauty boxes that come packed with everything from luxurious lippies to natural nappies. As an added bonus, many of these boxes can be delivered anywhere in the world.
The Best Natural & Organic Beauty Boxes to Try
Cost: $10 a month or $110 for the year
Ships: All over the world
What's Inside: Of all the best natural and organic beauty boxes, this is possibly the biggest and the best known of them all. Birchbox is a beauty junky's dream come true, because you get to create a profile that customises whatever you get in the box.
For example, we would just choose 'organic, vegan and all natural' products, for dry skin and a fair complexion.
That being said, all the stuff on Birchbox isn't organic – it pretty much carries gazillions of different brands.
What we love: Unlike most other subscriptions, Birchbox offers a box for dudes.
Cost: $21.00 per month
Ships: Worldwide
What's Inside: According to the brand, you'll find five ethical products that are 'carefully selected by our experts' to suit your tastes, skin type and complexion. This is not a designated organic beauty box, but there are plenty of organic and natural brands to choose from.
What we love: The boxes themselves are so pretty, you'll want to keep them to store all your beauty products in.
Cost: $24 bi-monthly.
Ships: USA only
What's Inside: Your monthly box will contain natural, vegan and eco-friendly goodies from businesses that care for the planet and your health. There is a strong focus on healthy, natural, non-toxic and organic products exclusively for moms, moms-to-be, and babies.
You might get some vegan snacks, 9-free nail polishes, or organic body oil, for example. This is definitely one of the best natural and organic beauty boxes for gifting at a baby shower or a child's first birthday.
What we love: Makes a great gift for an expecting or new mom!
Image credit: allroadsleadtothe.kitchen
Cost: $35.95/month for an Essentials Bundle or $79.95/month for a Diapers Bundle
Ships: USA and Canada
What's Inside: This is beauty for your baby from the company co-owned by Jessica Alba. More a bundle of products than a box, the Diapers Bundle is a monthly supply of eco-friendly nappies, whilst the Essentials Bundle is comprised of natural & organic baby care and home cleaning products.
In short, everything you need when you have a baby, but are too busy to go out and buy!
What we love: You get to pick 5 products you prefer for the Essentials Bundle each month.
Cost: $15 per month (U.S.), $23 per month (Canada), $30 per month (international)
Ships: The whole wide world
What's Inside:  4-5 natural and organic sample and full sized products. Any samples you may get will be rather large, meaning you have more than  enough product for you to decide  if it's right for you. You  can also earn points in their shop with every purchase, review, and friend recommendation.
What we love:  These guys carry over 35 different brands, all of which are vegan and cruelty-free. If you're in the USA, you can enjoy free shipping. Oh, and the boxes are lovely! Candy pink and tied with a lovely re-usable ribbon. Definitely one of the best organic beauty boxes for gifting!
Cost: From $39.95 to $55 a month
Ships: USA only
What's Inside: Favourite online beauty retailer, the Detox Market, is now offering their best tried-and-true beauty discoveries. Each month you'll receive one or more products that are worth $90 or more – with free shipping costs. Products are most likely to be high-end skincare items from brands like Josh Rosebrook, Pai, Osea, or One Love Organics.
What we love: The Detox Market has strict ingredient standards and high expectations for performance for all the brands they carry, so you'll never get a dud product!
Image: My Subscription Addiction
Cost: $33 per month
Ships: USA, Hawaii & Alaska
What's Inside: In every box, you'll find three essential products that are everything you'll need for clean and healthy teeth, skin and hair. You'll find a mineral toothpaste, a 3 in 1 bar that can be used to wash, shave and shampoo hair, and a skin fuel moisturizing oil. All three of these products are created to replace at least ten in your typical beauty routine, thus saving you money in the long run. Plus, almost all their packaging is recyclable. 
What we love: This is one of the best organic beauty boxes for minimalists! Whilst many companies are trying to sell us multiple products, Akamai is built upon the ethos of wanting to sell you less! What they do deliver is stuff you will definitely want to use.
Cost: $49.99, bi-monthly
Ships: Free to the USA, prices to other countries vary, depending on location ($11.95 for Canada, $18.95 ROW)
What's Inside: This is one of the best organic beauty boxes for those obsessed with natural and cruelty-free skincare. You usually get 1-3 products that are worth up to around $180 in total, and you can check their website to see what's on offer. Then, if you like it, you can subscribe to that one box. Or you can subscribe to multiple boxes. Just make sure that you add each subscription as a separate order.
What we love: This brand also offers subscription book boxes for those who love reading. Great idea!
Cost: $100-$380.
Ships: Australia and New Zealand
What's Inside: While being pregnant can be an incredible experience, it can also be tough. And honestly, you need some pampering during those nine months. Luckily, Box for Two is one of the best organic beauty boxes for mamas!
Curated from award-winning, organic pregnancy skincare products that will both rejuvenate and refresh anyone who is pregnant, the boxes are targeted to different trimesters. They're also personalised to soothe different symptoms of pregnancy, ranging from morning sickness and stretch marks to general self-care. All products are, of course, 100% natural, free from harmful chemicals, and are safe for your growing belly!
What we love: This brand offers three different packages. Whether it's a gift for a pregnant friend, yourself or a family member, there's something for everyone.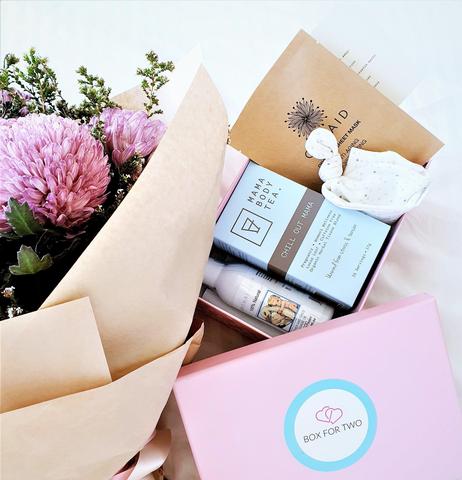 Cost: From $34.95 per month.
Ships: USA only.
What's inside: This ethical subscription box concept contains skincare, makeup and lots of other cool stuff, too. Think: home accessories, snacks and wellness products. Whether you get a brand-new organic mascara, anti-ageing serum, healing crystal, facial loofah sponge or organic baked chickpea snack, you'll be delighted with every box! Plus, with every purchase Love Goodly gives back to a good cause.
Finally, there are several subscription options with Love Goodly. There's the Essential Bi-Monthly Subscription (4-5 full sized products worth $75+). Or choose the VIP Bi-Monthly Subscription (5-6 products worth $105-115+).
What we love: This is one of the best organic beauty boxes for those who have embraced a cruelty-free lifestyle, and love a good surprise!
Main image: Glossybox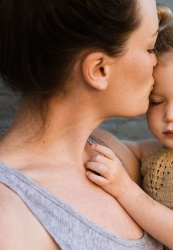 Latest posts by Diane Small
(see all)